CONTENTS
Editorial.
Travel: Alien Buffalo tent.
Technology: Intelligent Security Camera Cover.
Stationery: Constellations wall calendar.
Gadgets: Reditape.
Books and Writing: Book Curse.
Project of the week: Indie Microblogging.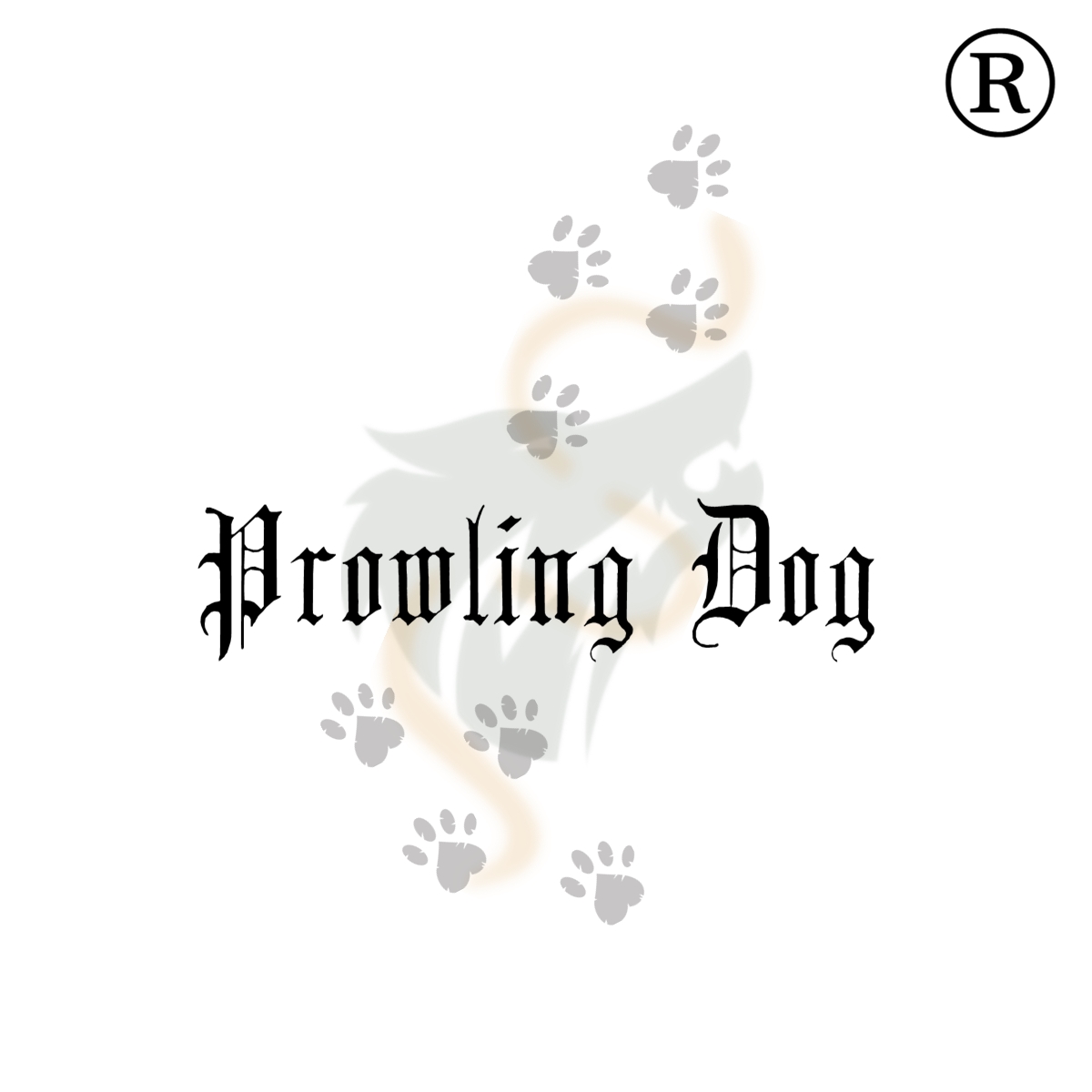 ---
EDITORIAL
Welcome to another week of discovering beautiful things. PD starts with a high tech tent based on an ancient design. He shows how you can protect yourself from webcam hackers. There is a last call for calendars, with a beautiful star-lit design. In gadgets add a new EDC item to your kit. Protect your books from thieving friends with some novel bookplates, and PD introduces you to a new microblogging platform in project of the week. Enjoy.
---
TRAVEL: Alien Buffalo tent
The Alien Buffalo tent caught PD's eye, firstly for its unusual pyramidal shape, reminiscent of ancient nomadic structures. The tent material is attached to the frame, making it easy to set up, in a claimed two minutes. There is no central pole to get in the way. There are also no fiddly guy ropes. Modern materials are used. It comes in two sizes.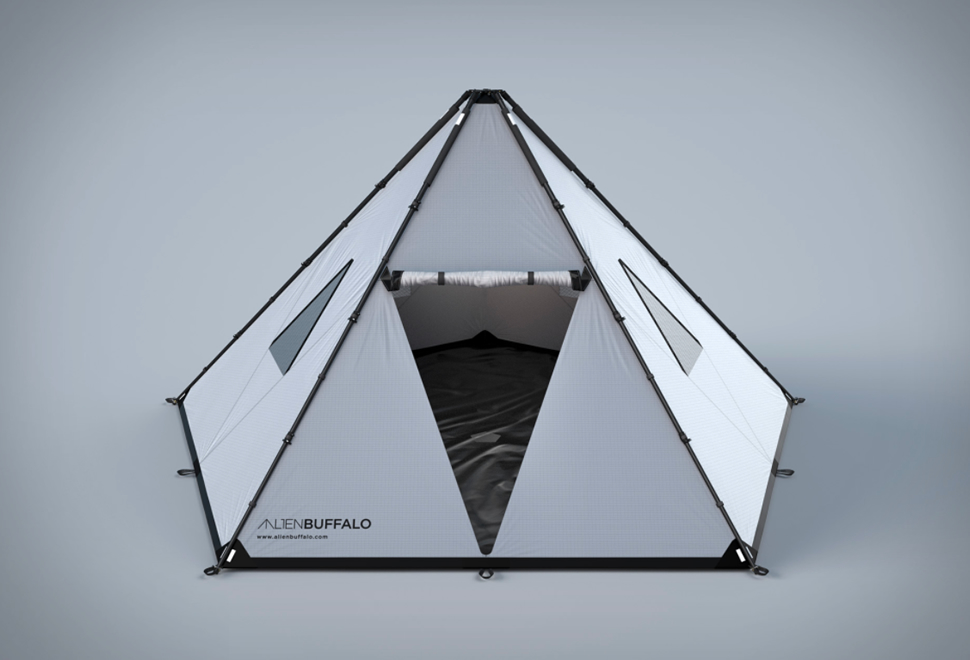 ---
TECHNOLOGY: Intelligent Security Camera Cover
Most of us cannot get away from our electronics-dominated life. Most of our devices have webcams, including our phones, tablets, laptops and desktops, and soon it will be our watches. This may have its benefits but it also leaves people open to being spied on and even blackmailed. Hackers can switch on your webcam, and some sites can also do this when you click onto them. The only foolproof method of fighting this is to cover the webcam. You can use unsightly sticky tape or you can use a slim cover that slides over your webcam and can be just as easily slid off.
PD has seen several such covers come onto the market, however the Intelligent Security Camera Cover is the neatest one he has seen.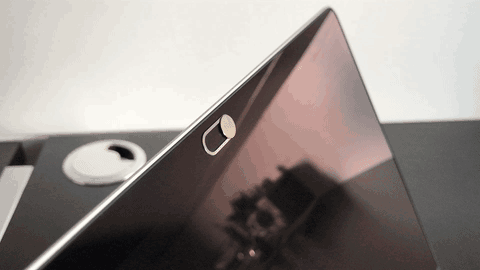 It is thinner than a credit card and sticks onto any device in which the camera lens is either flush with or below the surface (it does not work with devices in which the camera lens protrudes above the surface).
http://intelligentsecurity.company/
---
STATIONERY: Constellations wall calendar
PD knows that 2017 has already started but if you still have not got yourself a calendar it is not too late. In fact, many places discount calendars in January as the chances of selling stock diminishes rapidly as the year progresses.
Rifle Paper Co. is an American stationery company which produced this beautiful rose gold foil calendar that will look great on any wall, classic or modern.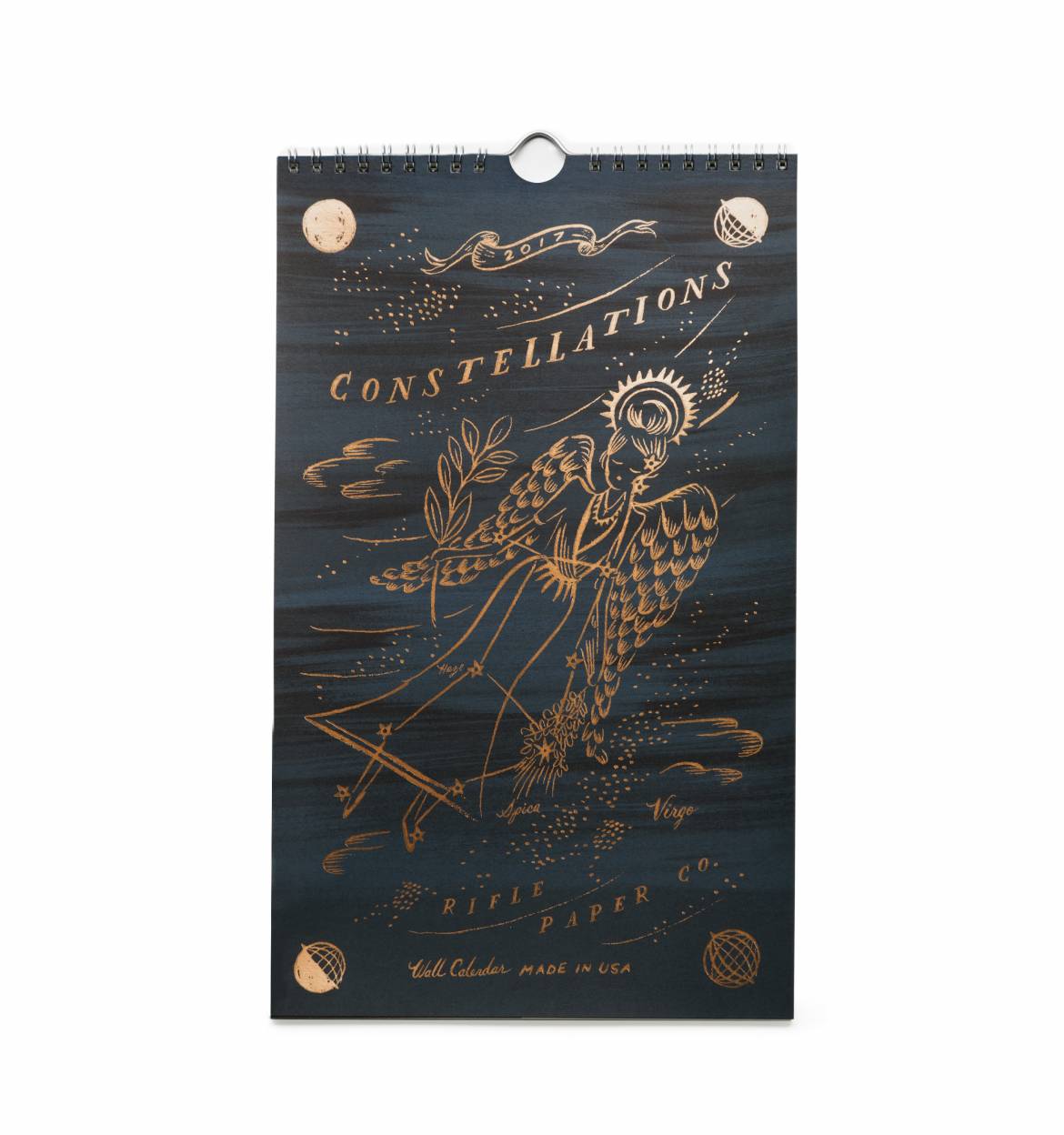 ---
GADGETS: Reditape
We all know how great duck tape (or duct tape, as our Transatlantic friends call it; I will explain at the end of this review). Unfortunately it comes in rolls that are not pocket friendly. Now someone in America has made it easy on EDC lovers - a folded pocket friendly pack, in a five yard length (just over 4.5m for us on this side of the ocean).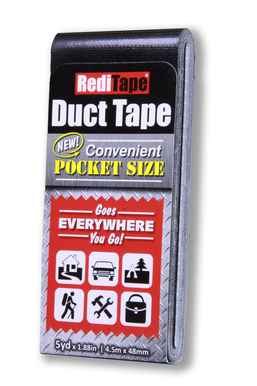 The bad news? They only ship it to USA addresses. Hey, what about us?
Now for my explanation of terminology. The original name is "duck tape", named for its waterproof properties ("like water off a duck's back"). It was developed by the Americans during the second world war and proved very useful for all kinds of repairs. After the war people realised that it was good for connecting heating and air conditioning ducts, and it became known by its new name. You choose, traditional or modern.
---
BOOKS AND WRITING: Book Curse: Ex Libris Bookplates for Vindictive Bibliophiles
As regular readers know, PD loves books and believes that everyone should respect not only books but their owners. Have you ever been kind enough to lend someone a book and that was the last time that you saw it? Now you can get your revenge with these bookplates. They will not only identify you as the owner of the book(any bookplate does that), but you can add your own curse for someone who decides to purloin it. There are several designs that are included. Not guaranteed to work, but it may inspire second thoughts in your friendly kleptomaniac. (have you noticed that it is usually "friends" who keep your books?)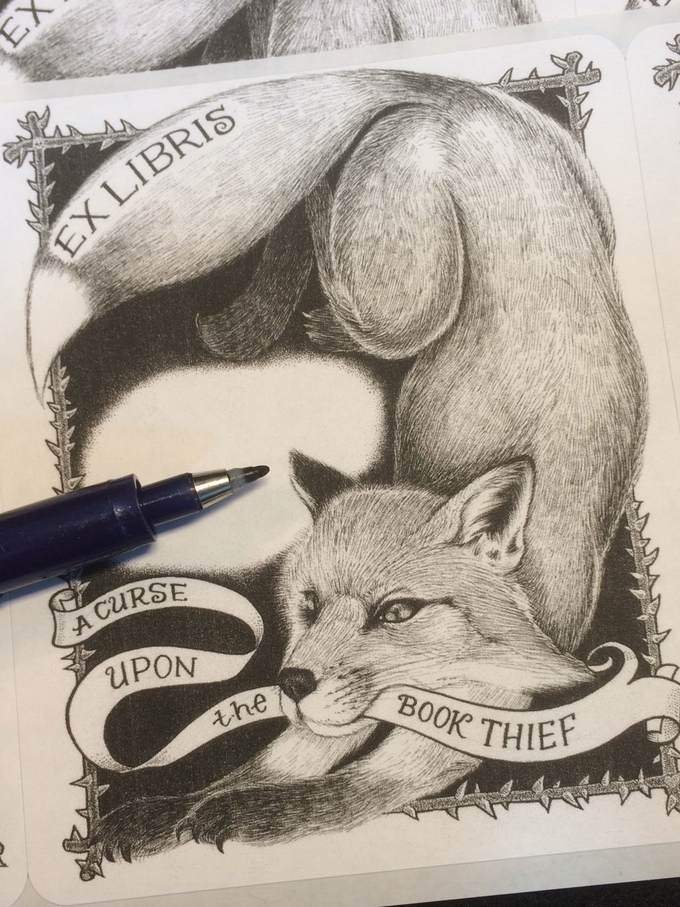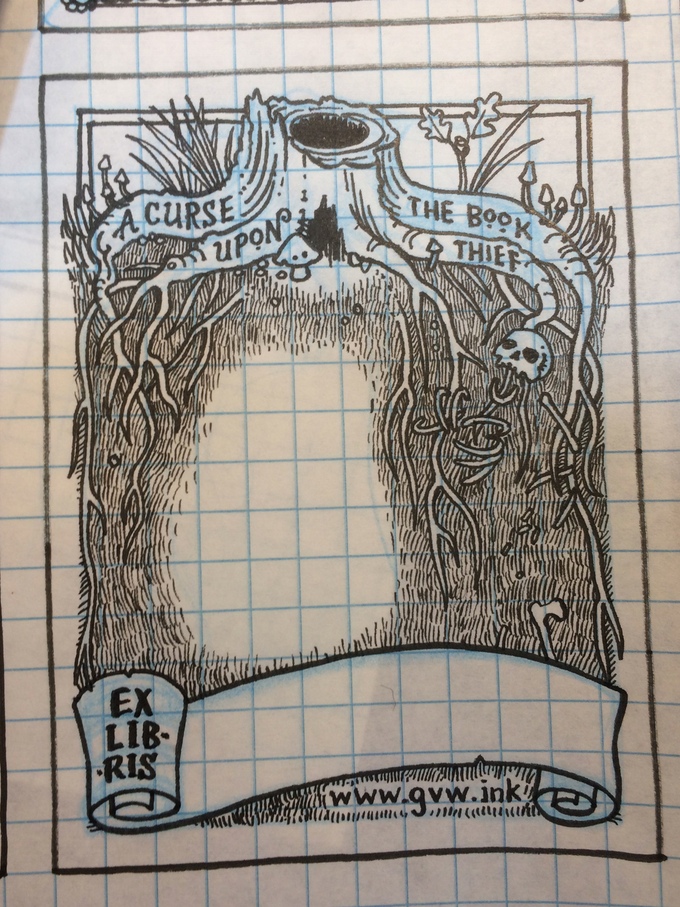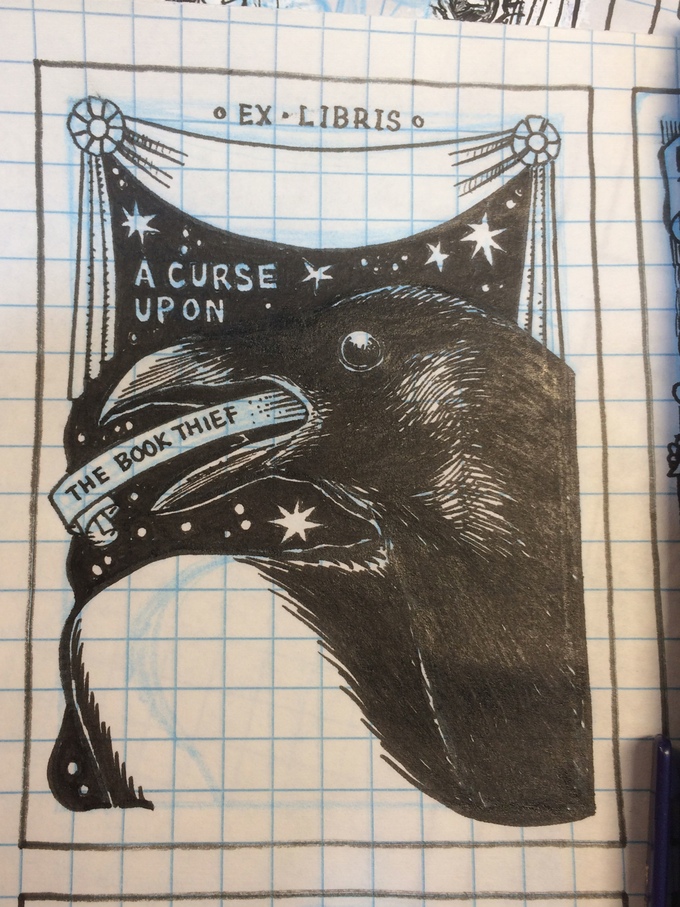 https://www.kickstarter.com/projects/gilleyvanweirden/book-curse-ex-libris-bookplates-for-vindictive-bib/description
---
PROJECT OF THE WEEK: Indie Microblogging
Microblogging is very popular. Think Twitter and Facebook with their small, frequent blog posts. The problem with the big social networks is that they have advertisements and you cannot move your content should you decide to leave.
Indie Microblogging has two aims. The first is to have a truly independent platform free of these disadvantages and the second is to produce a how-to book.
A worthwhile project.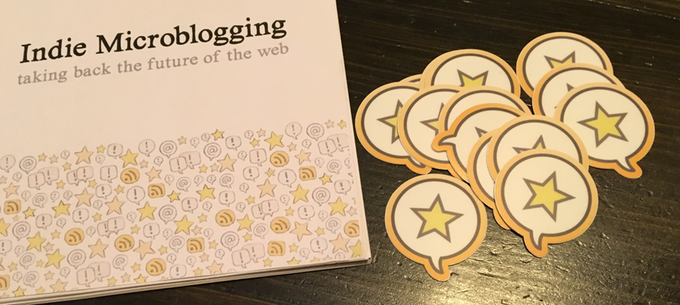 PD believes that independent organisations should thrive, which is why he writes on the platform ghost.org.
https://www.kickstarter.com/projects/manton/indie-microblogging-owning-your-short-form-writing?ref=category_popular
---
Important disclaimer: Remember that crowdfunding sites are not stores. You may decide to back this project and provide funds, however there is no guarantee that any project will be delivered - the rate of failure is about 10%. PD is in no way accountable for the success or otherwise of any project and writes in this column purely for entertainment purposes, and will in no way be held liable for any failure or money lost by anyone. It is a case of "buyer beware". It is a sad reflection on the era we live in that PD must resort to this type of disclaimer.
Note: photographs and illustrations are from the relevant websites and are the copyright of the respective owners.
Contact Prowling Dog at prowlingdog@protonmail.com
© 2017 Prowling Dog
---