CONTENTS
Editorial.
Travel: Plat du Jour.
Technology: AirSelfie.
Stationery: Muji Stationery.
Gadgets: STK.
Books and Writing: The Arte Mephitic analysed in depth.
Project of the week: Adventure mat.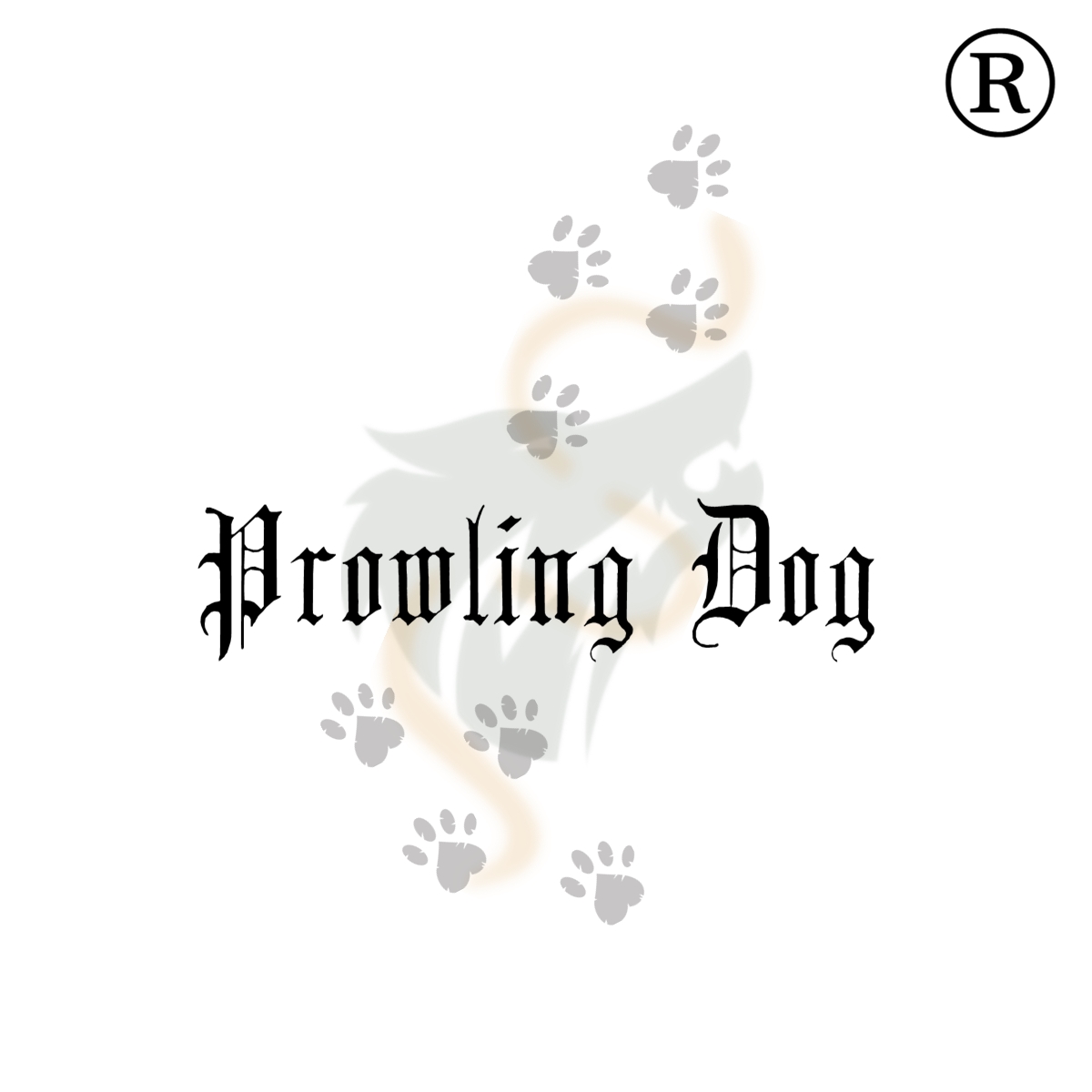 ---
EDITORIAL
It has been a busy week at PD's headquarters. Apart from getting the weekly report prepared PD is working on a new initiative which will be revealed in several weeks' time. Meanwhile enjoy this week's edition. In travel PD looks after your stomach. Technology is always advancing. For those that love selfies, a practice PD abhors, throw away your selfie sticks, for they are about to be replaced by new technology (can you get much older tech than a stick? Even your caveman ancestors had those!). In stationery PD takes you to an unlikely place for your needs. In gadgets PD shows you a fantastic sliding pocket tool that you will love. In books and writing PD revisits last weeks' project of the week in greater detail, which is worthwhile reading, and in this week's project of the week PD will show you how to keep your feet clean and dry in the mud.
---
**TRAVEL: Plat du Jour"
Sometimes PD travels far from home. One of his favourite places, as his followers are aware, is Hong Kong, about twelve to thirteen hours direct flying from Frankfurt Airport (I know what you are thinking, PD is not a bird, but even a Dog has ways and means - try spelling it backwards and you will see what I mean). This is an amazing city and so different to anything in Europe. After such a long journey even PD feels hungry. Hong Kong has plenty of good places to eat. One al fresco place is to be found in Pacific Place on Hong Kong Island, Plat du Jour. Yes, it is a bit of Europe transported to Asia.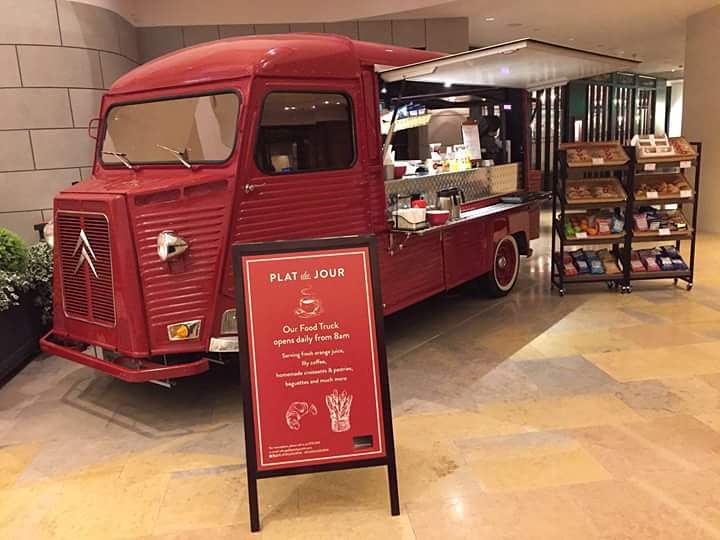 Apart from the coffee served from one of those wonderful Citroen vans of old, you can sit down in complete comfort and enjoy tantalising meals. PD had a magnificent hamburger (you read correctly, this place serves more than French food) served on a chopping board. This is not like those you get in America, but perfectly cooked meat served with European style garnishes and frite (fries for PD's Transatlantic friends). PD is starting to salivate just thinking about it. And yes, they do serve French food.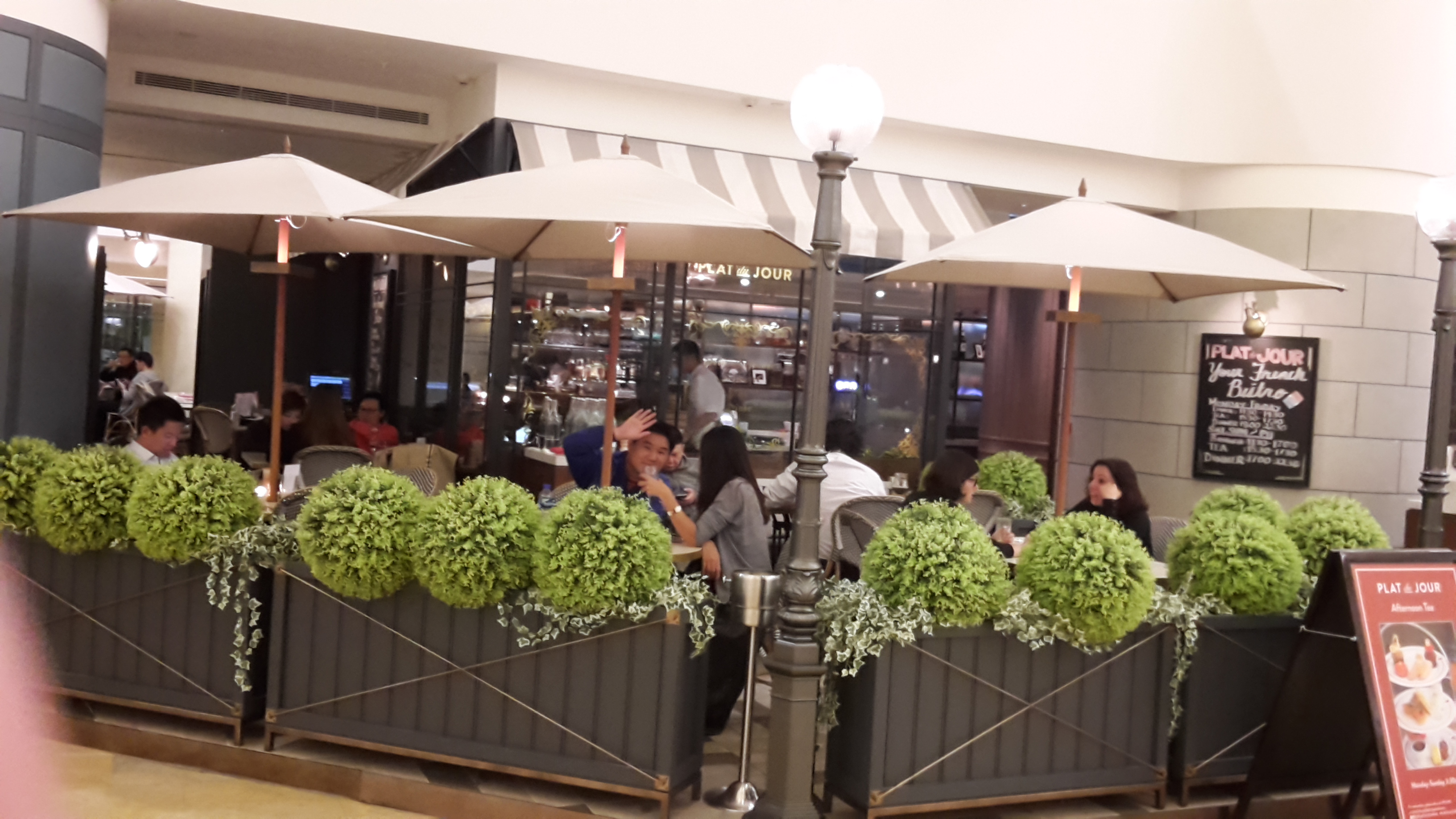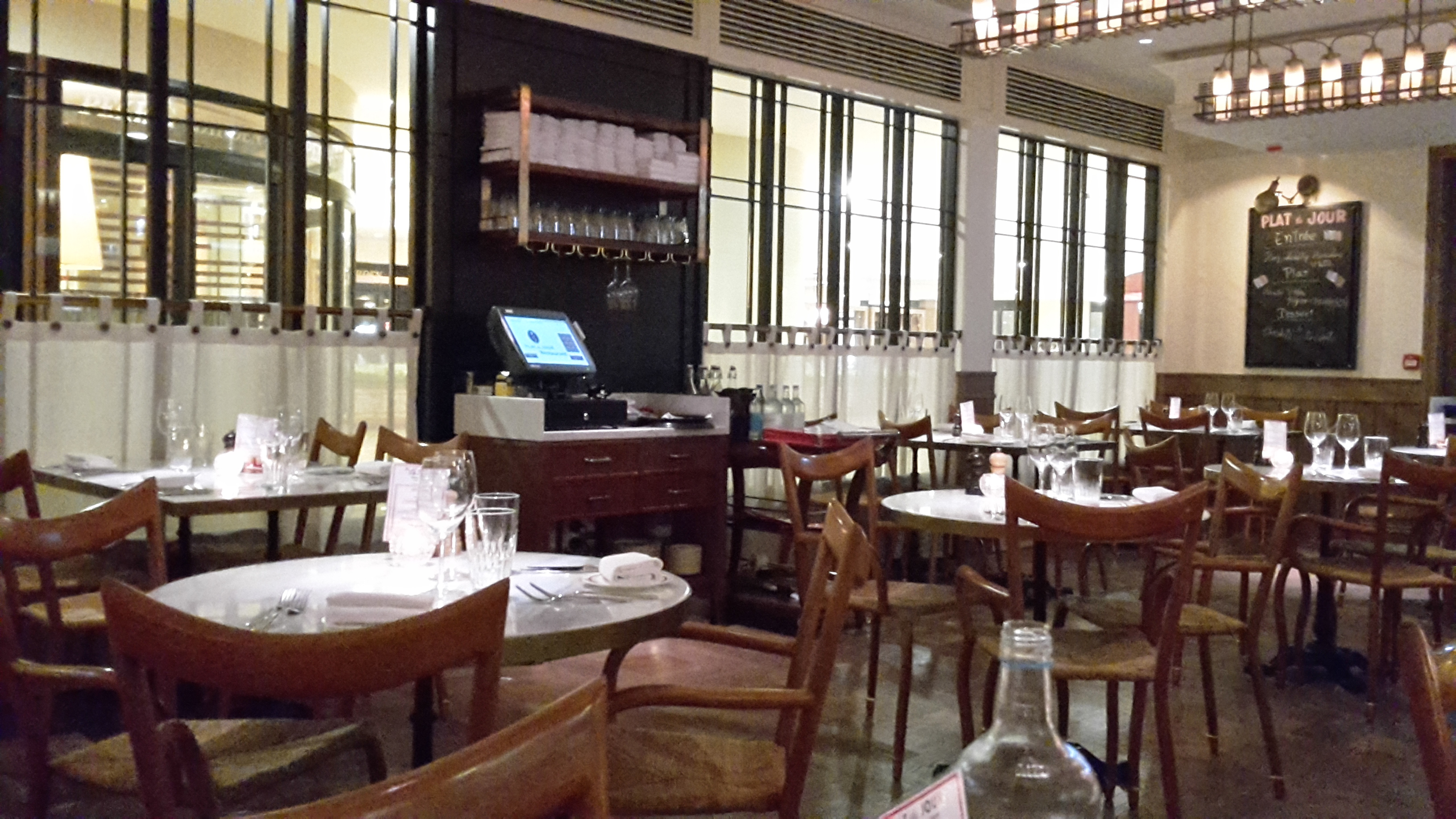 ---
TECHNOLOGY: AirSelfie
Read on - do not be put off by the name. PD dislikes all those selfie sticks and although this project is sold as a selfie drone, PD thinks that it is worth a look at as it is a small, elegantly designed camera drone. In issue 107 PD showed his followers a concept drone that is worn like a watch. This one however is ready for production.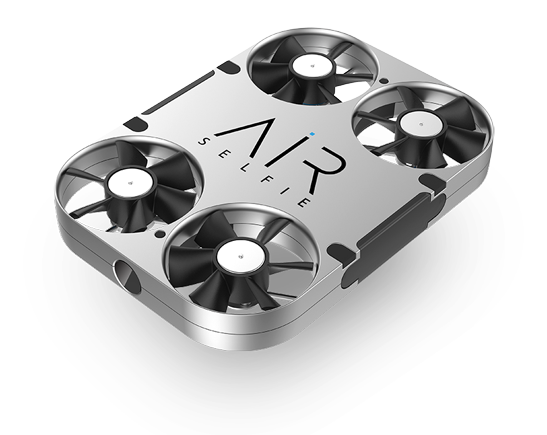 It is tiny, 94.5mm in length, 67.4mm in width and 10.6mm in thickness, and weighing 52gm. The beauty of the design is that there are no parts that stick out, reducing the chance of breakage. It has a 5MP camera.
The downside? As you can imagine with a drone this small it has a flight time of only three minutes, however it slides into its own power bank cover which allows up to twenty charges.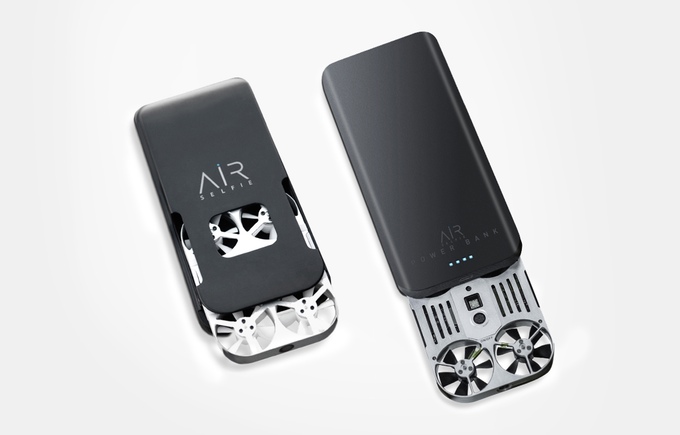 http://www.airselfiecamera.com/
---
STATIONERY: Muji stationery
Muji has been a hit ever since it opened its store in Japan in 1980. Its name is derived from Mujirushi, "no brand", offering cheaper goods with minimalist design. This made their stuff stylish and sought after, and now Muji has stores in other Asian countries, Europe and America. Amongst the clothes and travel gear there is its stationery range. Plain but of good quality, the range is pleasant to use. Apart from notebooks and diaries, there is a wonderful selection of rulers in wood and aluminium, pens and pencils, folders and other items for your desk.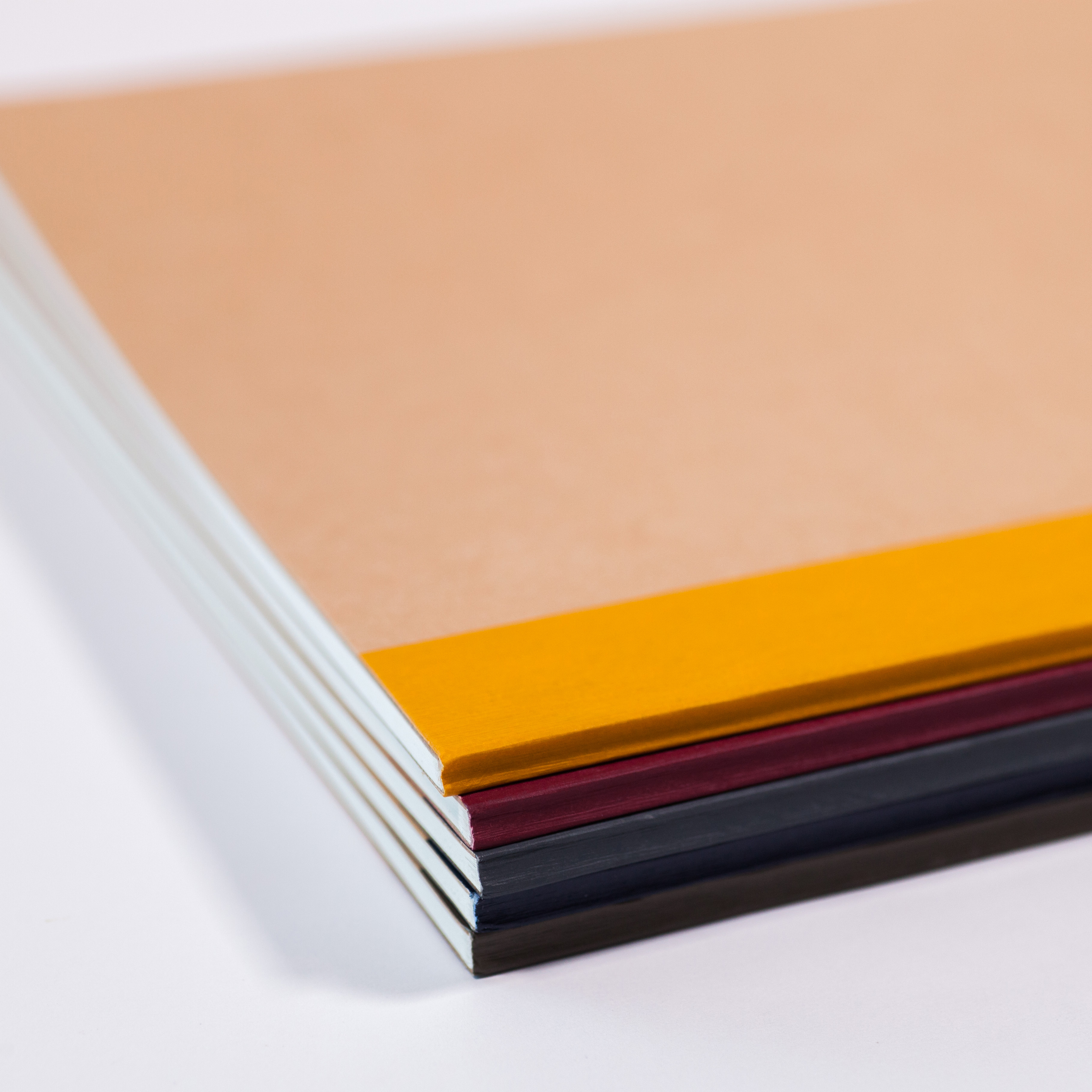 Muji even has a small pocket aluminium mechanical pencil that is just right for a wallet or handbag.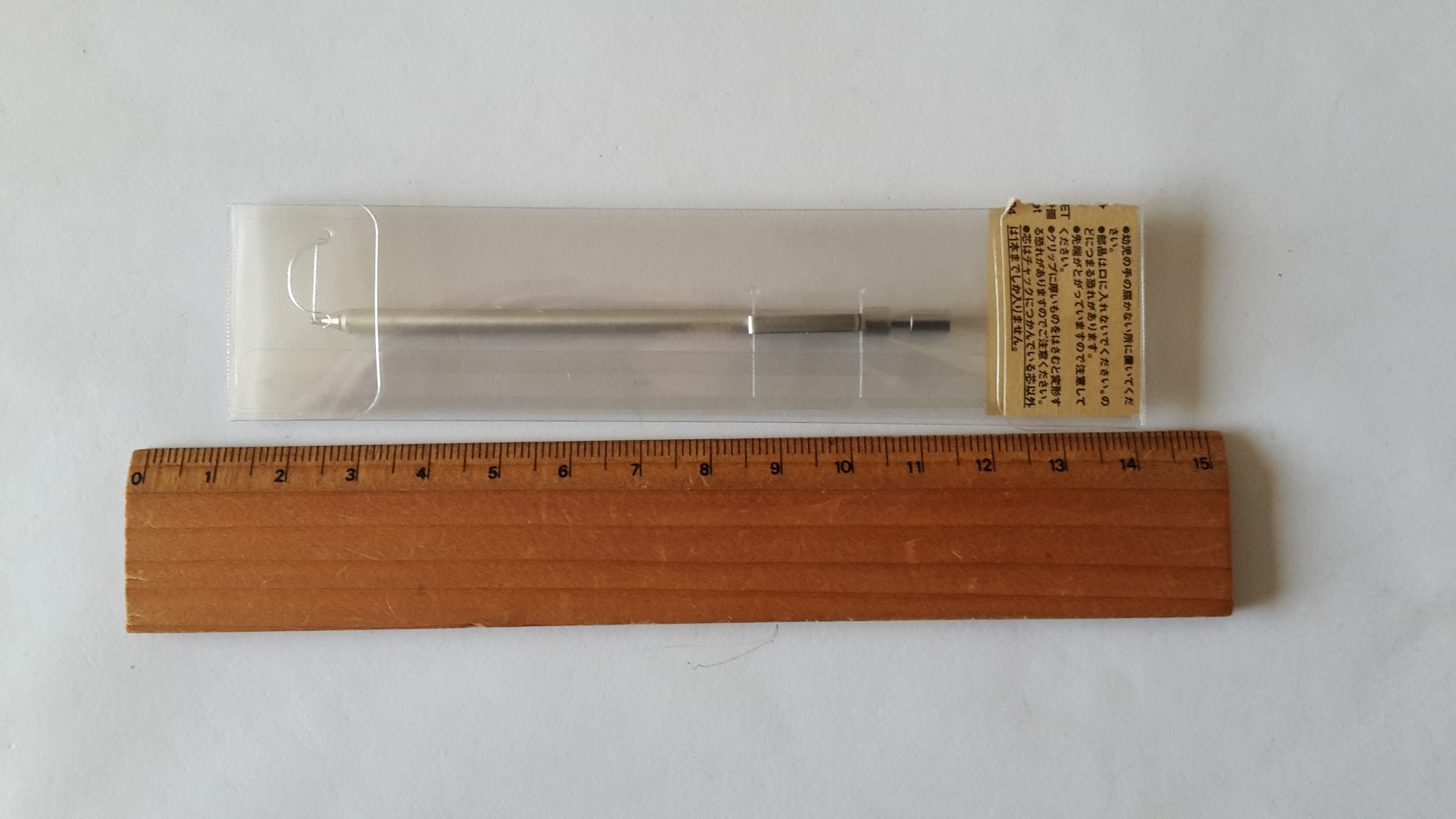 https://www.muji.eu/pages/online.asp
---
GADGETS: STK
The STK is an interesting sliding tool from Kopis Designs.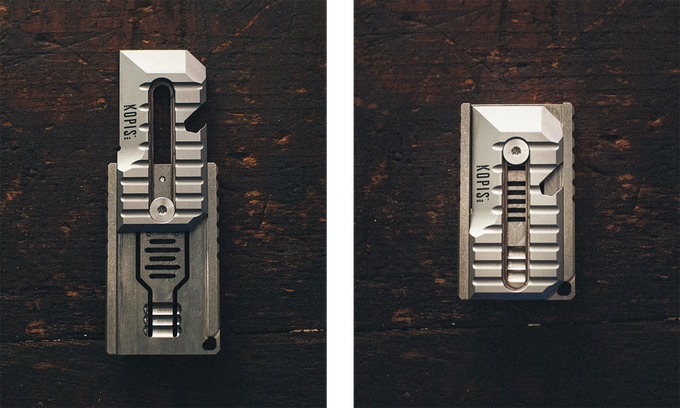 With this design, unlike most card and key ring multitools, it is able to incorporate a decent size knife, in addition to some other tools such as a pry bar and bit driver - see the illustration for all the tools (PD will not mention the bottle opener).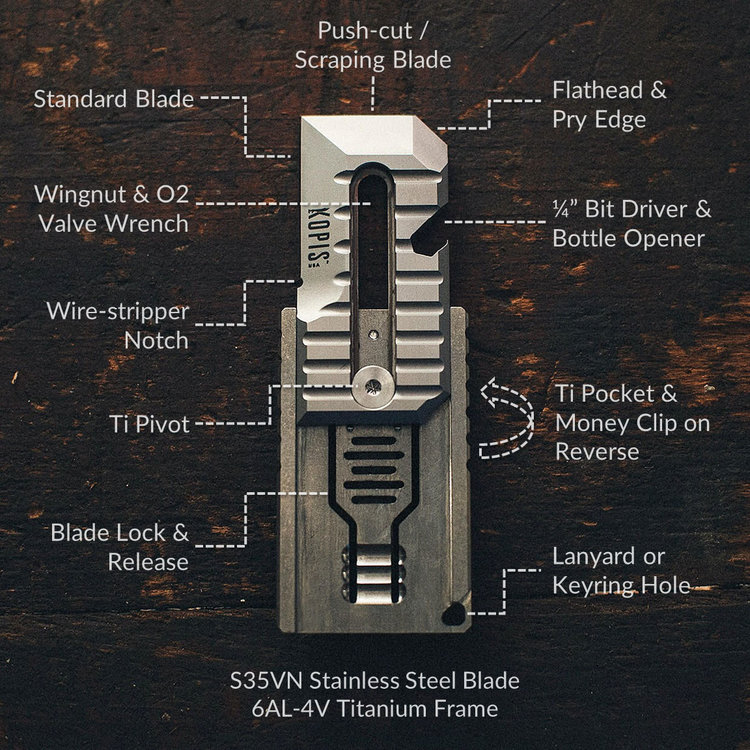 And yes, U.S. servicemen and First Responders get discounts.
http://www.kopisdesigns.com/welcome/
---
BOOKS AND WRITING: The Arte Mephitic in detail
PD knows that this was last week's Project of the Week, however this is such an interesting product that PD wanted to expand on it and give some background.
This project was inspired by the chap books of old. Chap books were popular in Europe, first appearing in the sixteenth century and continuing to be published over the succeeding centuries. They were cheap books and pamphlets that were printed on a single sheet of paper that was then folded into anywhere from 8 to 24 pages. They often contained woodcut illustrations. A wide range of topics was covered, for example ballads, poems, advice on love, marriage, history, myths and cautionary tales.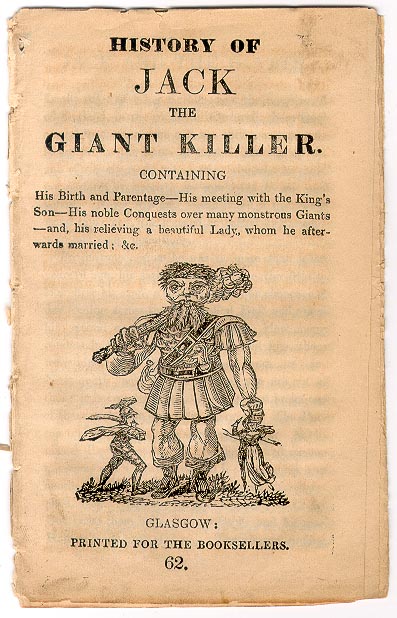 (Photograph from http://www.library.pitt.edu/libraries/is/enroom/chapbooks/historyjack.htm, Public Domain, https://commons.wikimedia.org/w/index.php?curid=12189874)
Which brings us to "The Arte Mephitic", a modern day chap book done in the old style. In this case mephitic refers to a pestilential exhalation or noxious vapour. The word is derived from the Latin mephitis.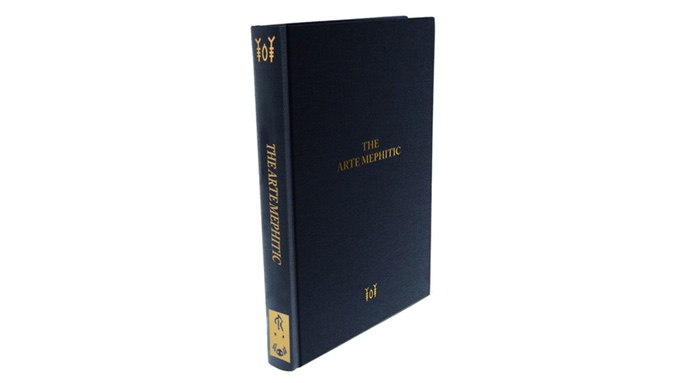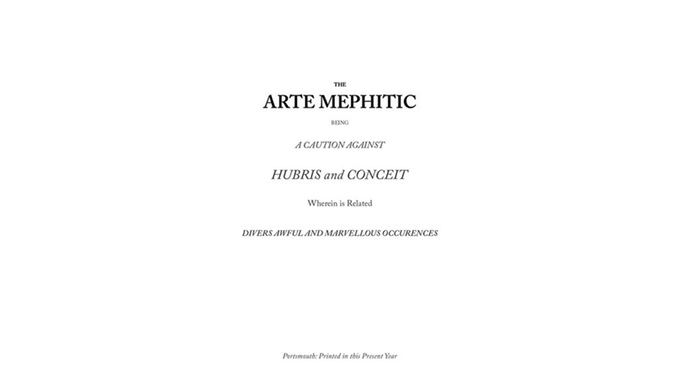 The book is written by author and poet Phil Breach. The illustrations are by cartoonist and illustrator Russell M. Olson. Together they run The Gilded Board Studios.
The story is a cautionary tale in the form of a poem which provides a "grim, vivid and magickal account of a man's search for life eternal, and the depths to which he would plumb to attain it" (quoted from the author).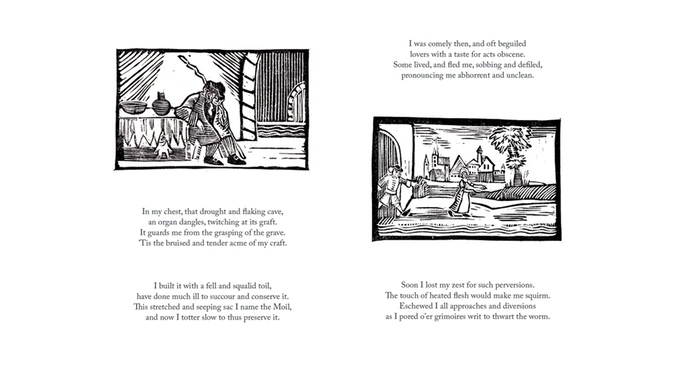 Here are two quatrains from the book:
"The fae returned,its closest yet to dead,
with a fuming grimoire picking at its seams.
I trapped the Book twixt tourmaline and lead,
shrouding it and muffling its screams.
The puck was ruined. No aid could I provide,
as Eibon's bale worried at its matter.
I heard the tome's low chuckle as it died;
a mere gory drizzle falling in a patter."
Lino printing has replaced woodcuts but the style is similar.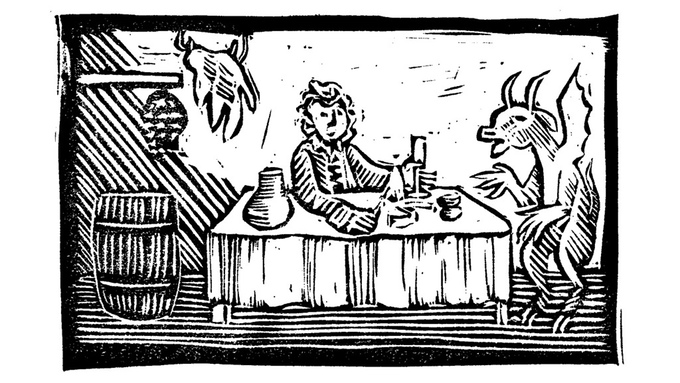 https://www.kickstarter.com/projects/1344986197/the-arte-mephitic
---
PROJECT OF THE WEEK: Adventure mat
This is what is says - a folding mat to place your feet on to keep them clean and dry when changing your gear in dusty, wet or muddy conditions. The way the mat folds, it always has a clean surface on top. A worthwhile addition to the boot (trunk for PD's transatlantic friends) of your car.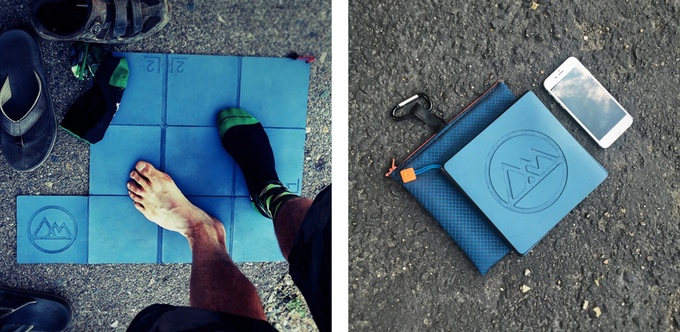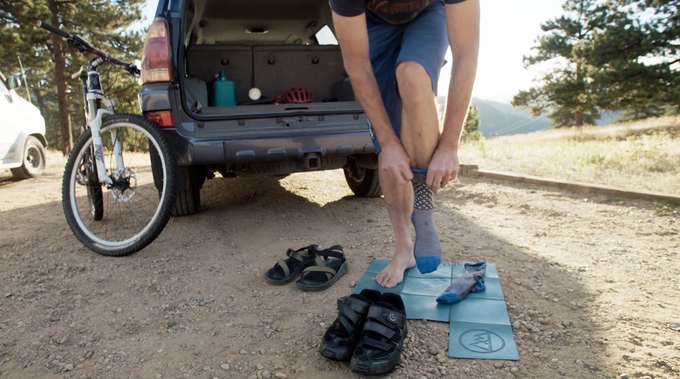 https://www.kickstarter.com/projects/192712876/adventure-mat-a-clean-surface-wherever-you-go/description
---
Important disclaimer: Remember that crowdfunding sites are not stores. You may decide to back this project and provide funds, however there is no guarantee that any project will be delivered - the rate of failure is about 10%. PD is in no way accountable for the success or otherwise of any project and writes in this column purely for entertainment purposes, and will in no way be held liable for any failure or money lost by anyone. It is a case of "buyer beware". It is a sad reflection on the era we live in that PD must resort to this type of disclaimer.
Note: photographs and illustrations are from the relevant websites and are the copyright of the respective owners.
Contact Prowling Dog at prowlingdog@protonmail.com
© 2016 Prowling Dog