CONTENTS
Editorial: Lynq.
Travel: Bank Collection Luggage.
Technology: HTC Exodus.
Stationery: Grove Made Measure Collection.
Gadgets and Gear: Monkey Grip Tape.
Books and Writing: Little Bear And His Chair.
Miscellaneous: Blloc Phone.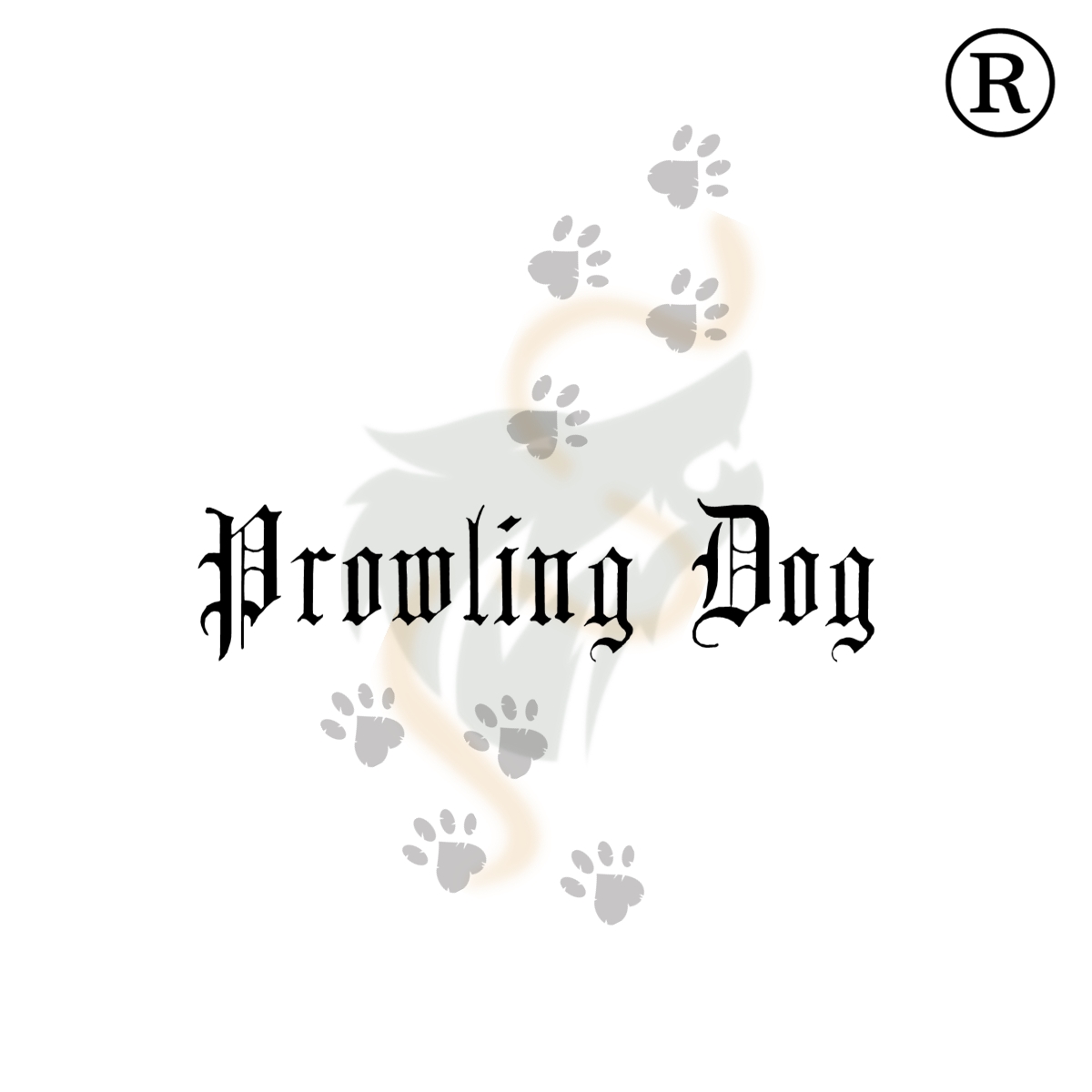 Contact Prowling Dog at prowlingdog@protonmail.com
---
EDITORIAL: Lynq
Have you ever become separated from someone in a crowd, or one of your party has taken a wrong turn in the forest? All it takes is for you to turn around briefly and you can become separated. Finding him or her again can be difficult. You can try to call or send a text message on your cell phone, if there is a signal. Or you can use Lynq.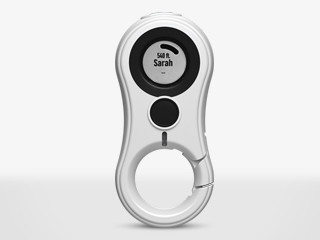 The Lynq synchronises with other Lynq devices in your group, creating a closed private network. You do not have to download maps, have a phone signal or subscribe to anything.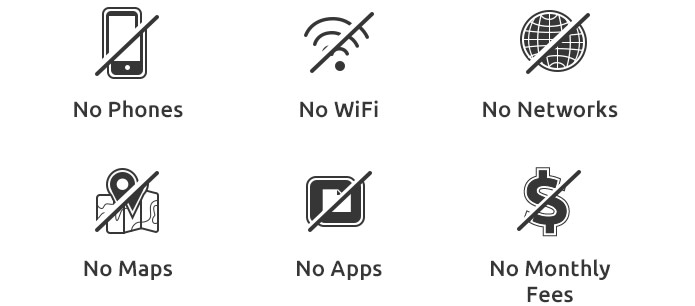 Lynq points you in the direction of the other people in your party so that you can be re-united.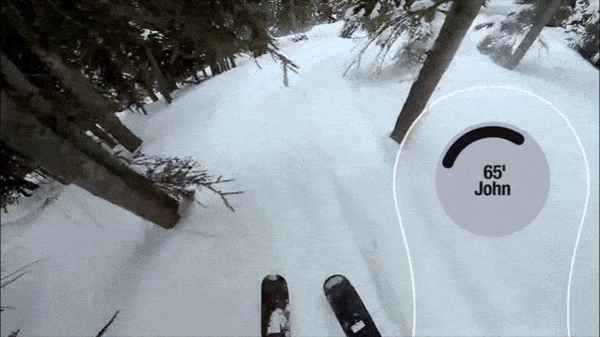 It has a range of up to 5 km and can link up to 12 people.

This looks like an indispensable device for places where finding someone may be difficult.
Contact Prowling Dog at prowlingdog@protonmail.com
---
TRAVEL: Bank Collection Luggage
Open this luggage from Fabbrica Pelletterie Milano and you have an instant home (well, most of it anyway - there is no lounge room or bathroom). The suitcases house foldout furniture for comfort on your travels.
The set includes a Workstation, a Bedstation and a Cookstation, although only the first two are currently on sale at the store.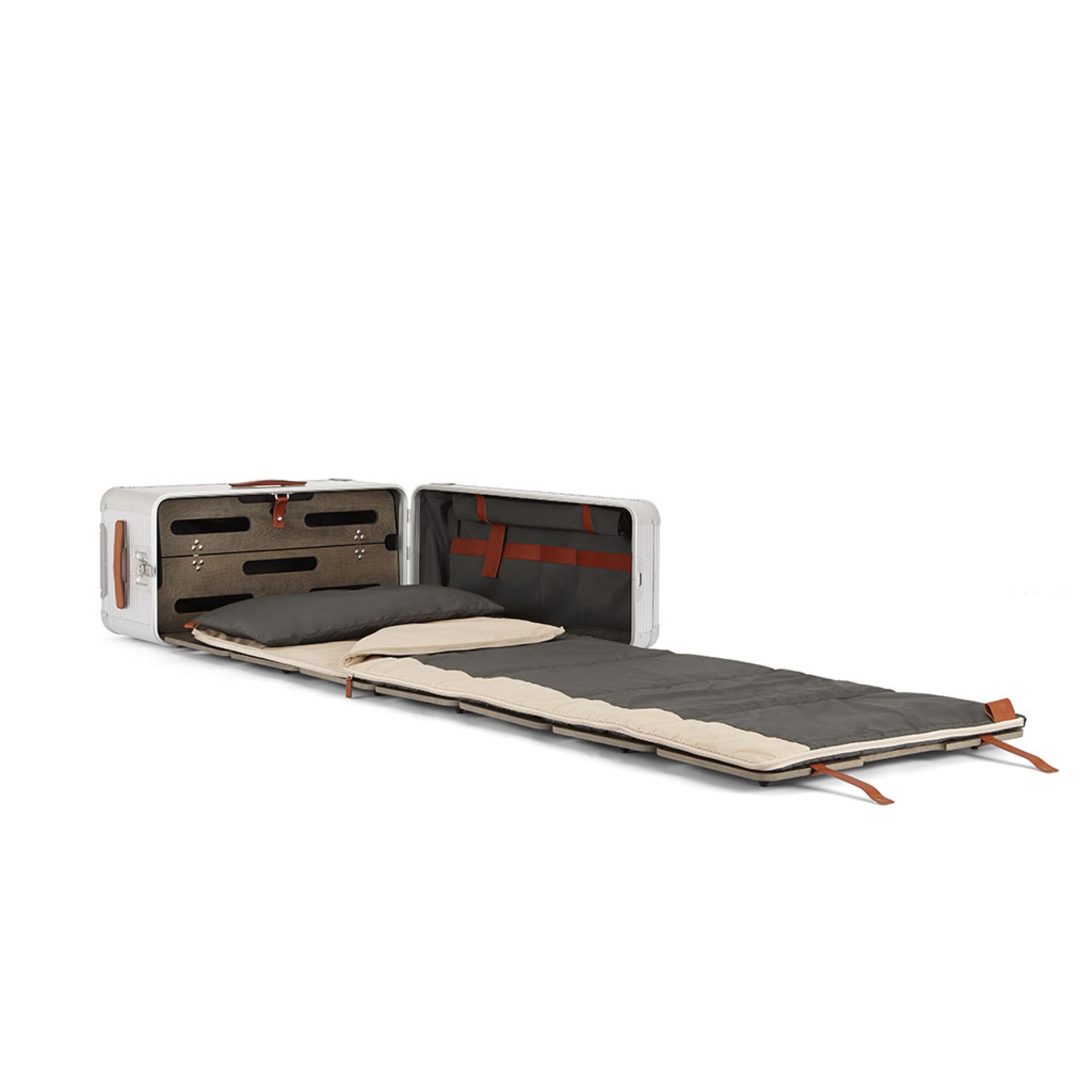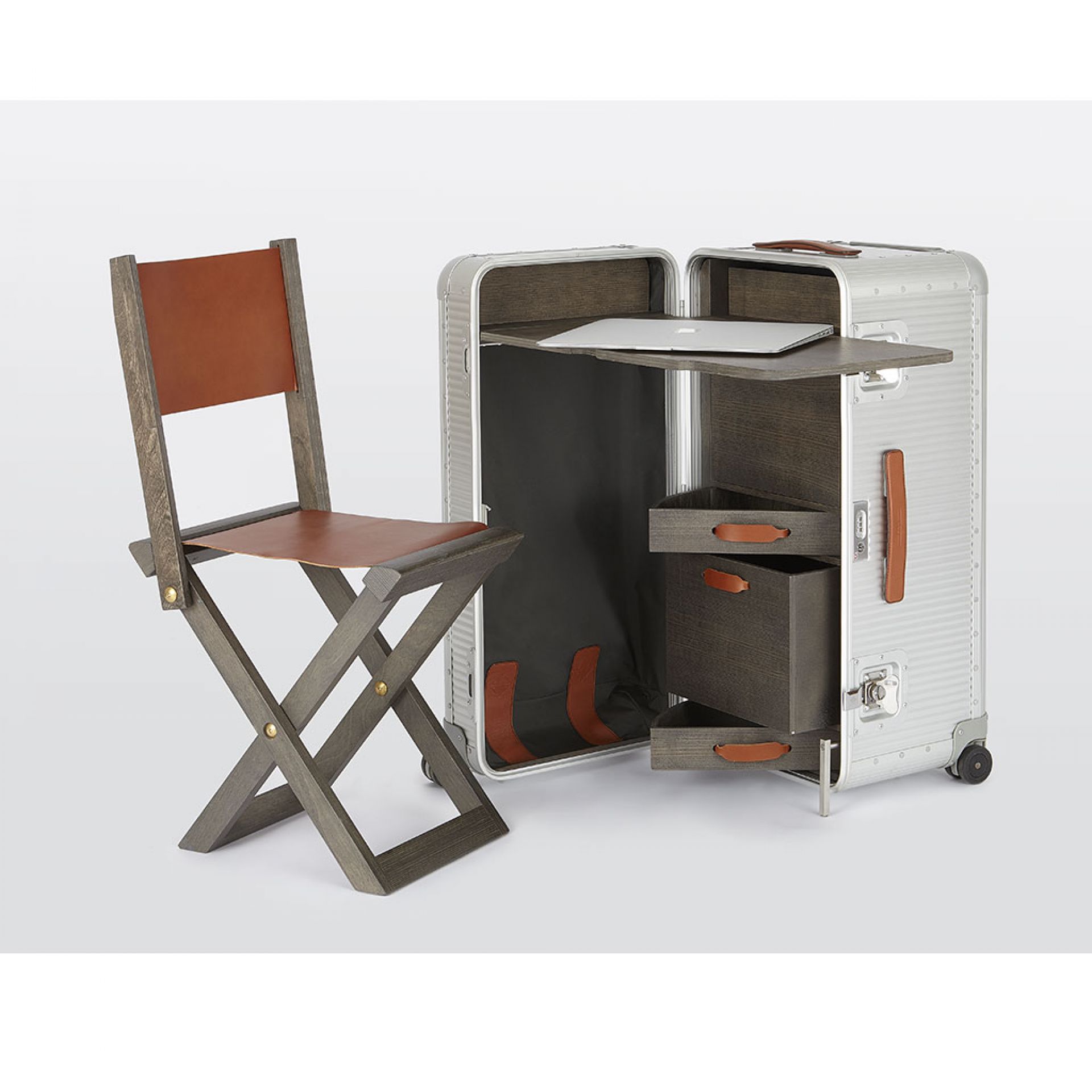 http://shop.fpm.it/collezione/bank/67/
Contact Prowling Dog at prowlingdog@protonmail.com
---
TECHNOLOGY: HTC Exodus
HTC, the Taiwanese company that a few years ago made its name with its must-have Diamond and Desire phones and the first company to release an Android smart phone, has once again shown its innovative side with the Exodus, the phone for those conscious about their phones' security. This is not the first phone dedicated to privacy; the Blackphone was released by Silent Circle in 2014.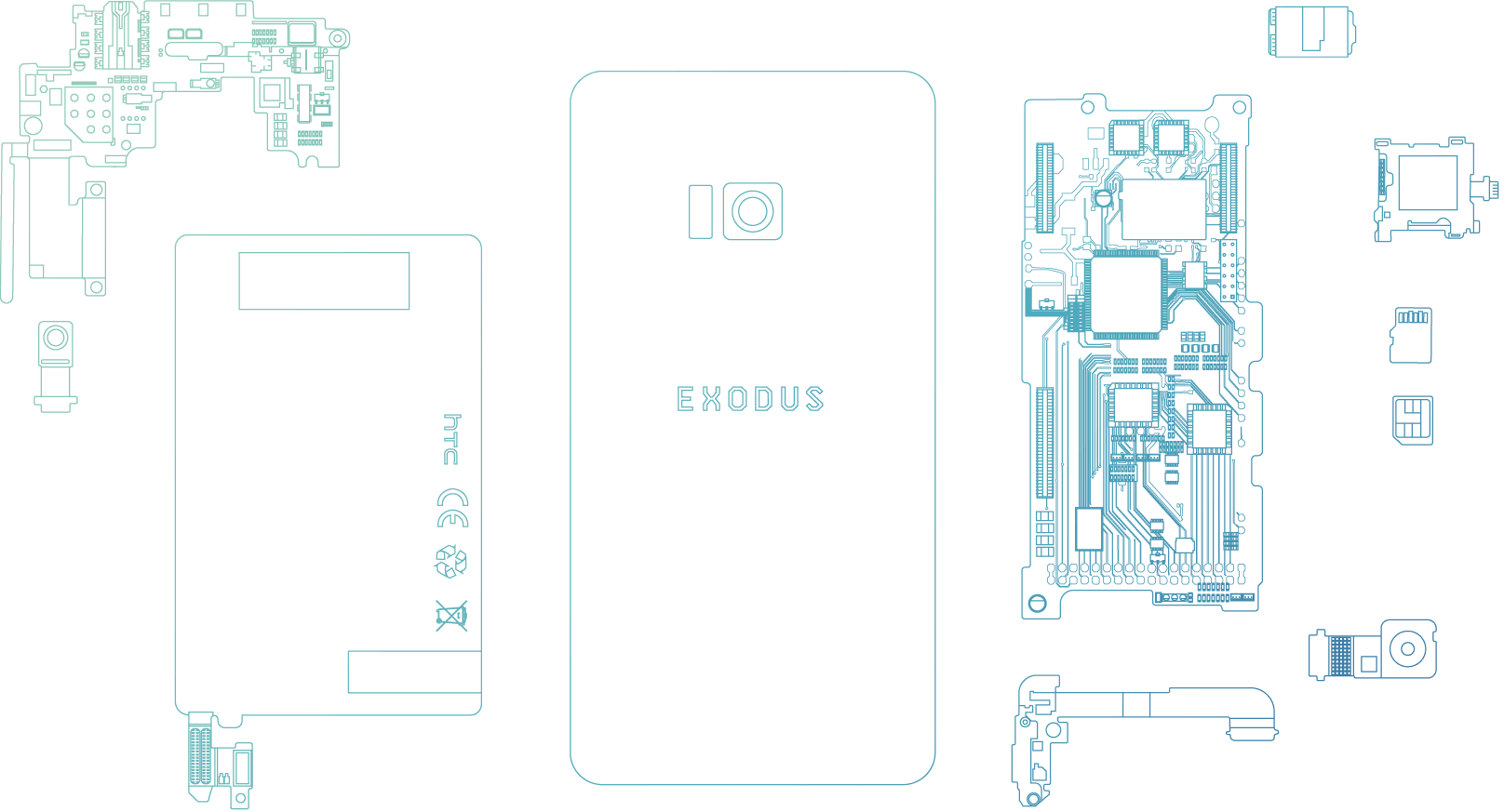 The HTC phone will use Blockchain, the security system designed for Bitcoin. Put simply, in Blockchain each transaction, called a "block", is encrypted, date and time stamped, and recorded in an electronic ledger, creating a chain of transactions. The system is decentralised. That is, it is kept on every computer that it is linked to, so tampering with a block is difficult. Each phone will act as an encrypted node for the chain. For a full explanation go to G2 Crowd (link below).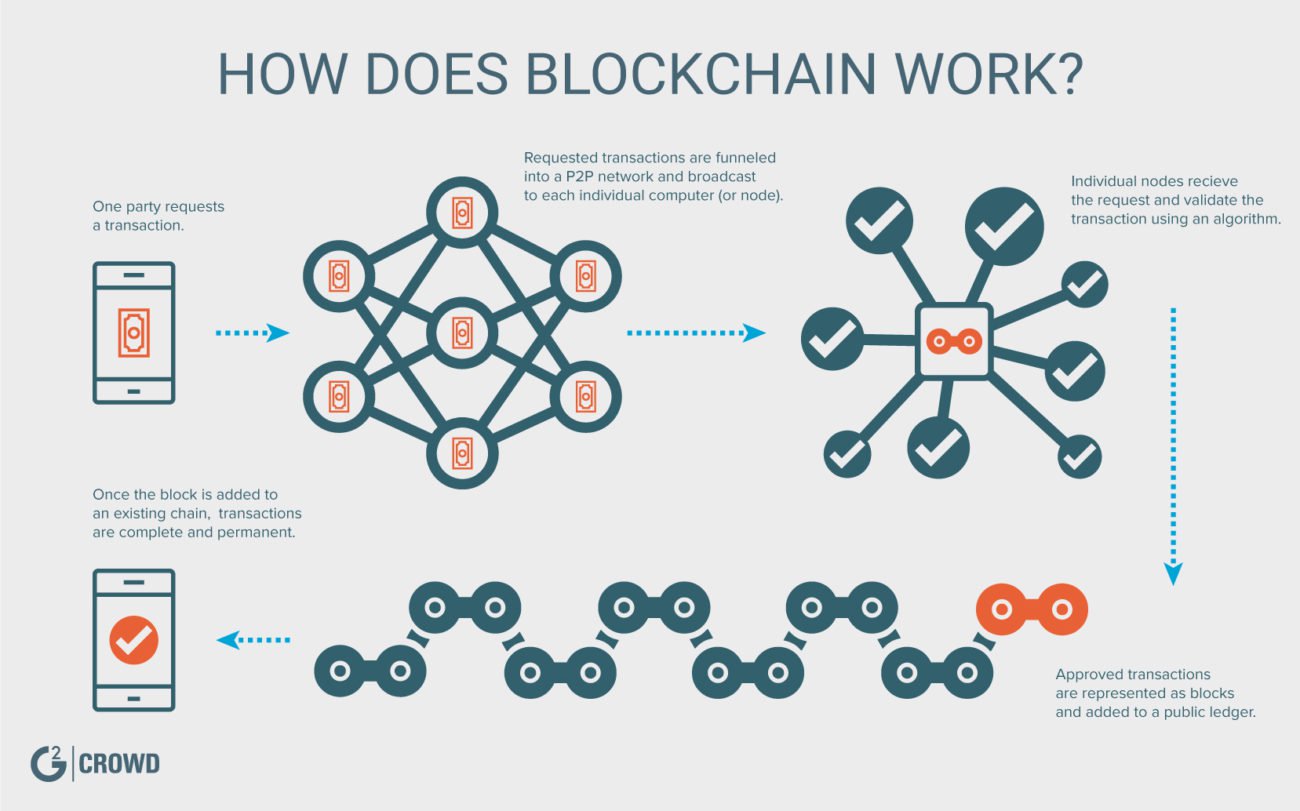 [Image: G2 Crowd - link below]
https://blog.g2crowd.com/blog/trends/cybersecurity/2018-cs/blockchain/
Contact Prowling Dog at prowlingdog@protonmail.com
---
STATIONERY: Grove Made Measure Collection
Grove Made produces gorgeous accessories. These mathematical tools are no exception.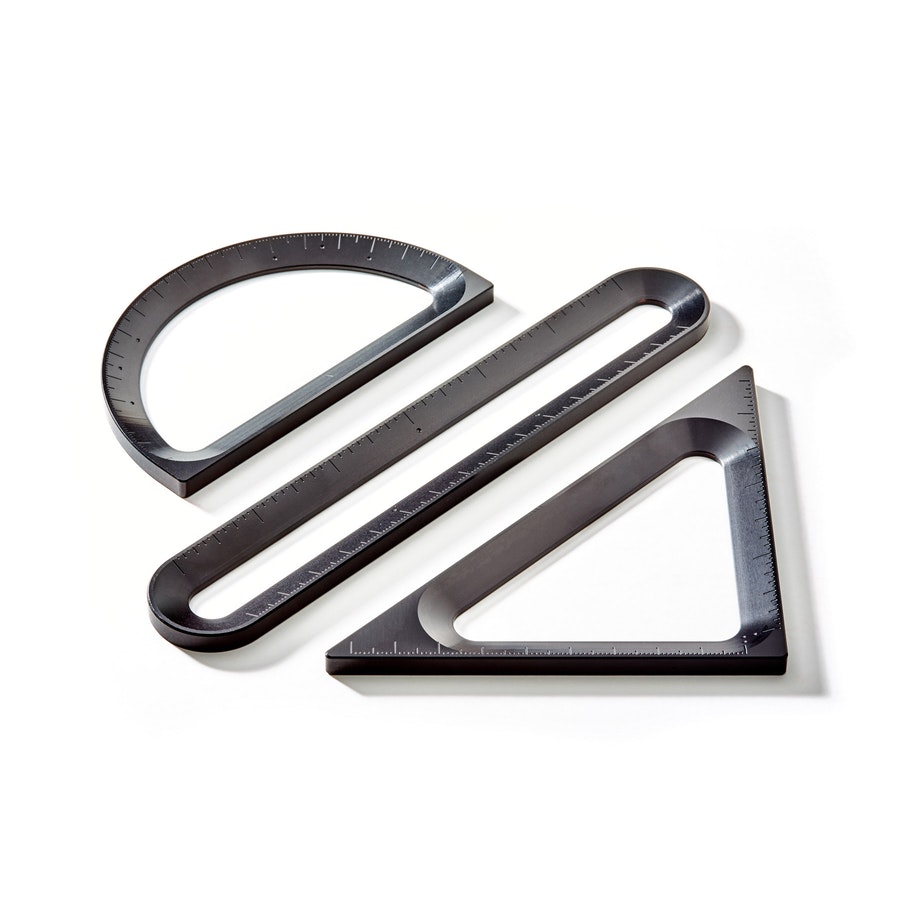 The ruler, protractor and triangle are machined from solid blocks of aluminium and then anodised black. Even the markings are machined, so they will not rub off. Pleasing on the eye and great to use, they will last a lifetime.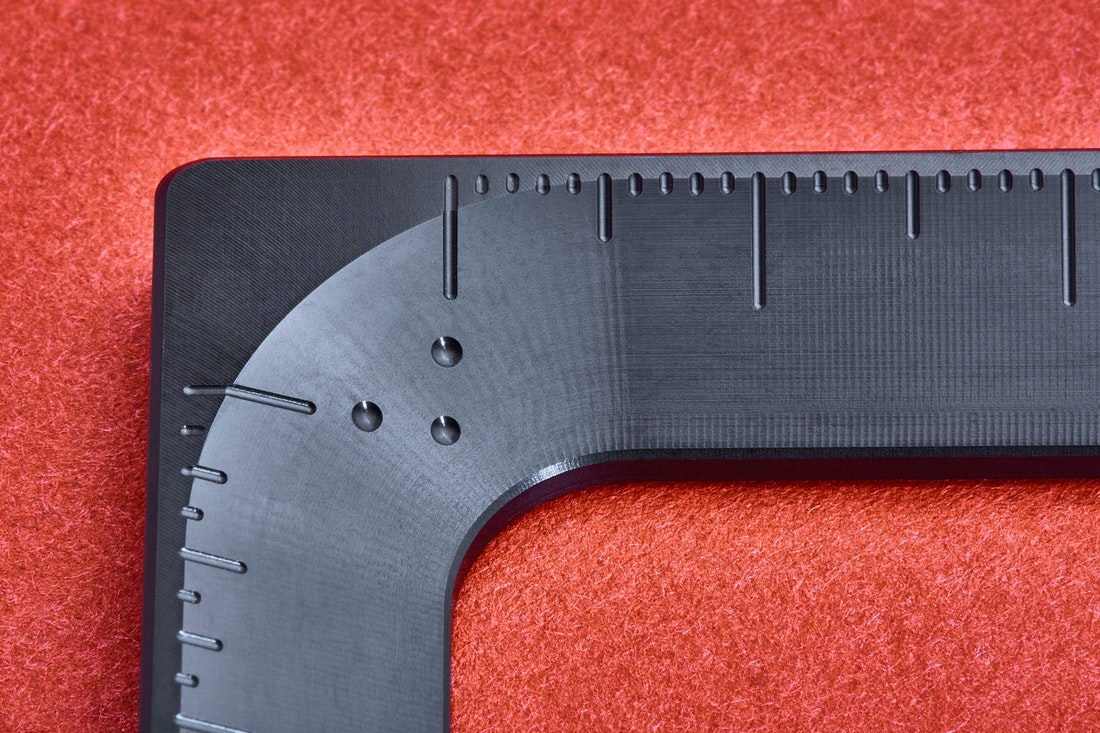 They are available individually or as a set.
https://grovemade.com/measure-collection/
Contact Prowling Dog at prowlingdog@protonmail.com
---
GADGETS AND GEAR: Monkey Grip Tape
Monkey Grip tape is a gel pad in much handier tape form, so that you can cut it to the size that you need.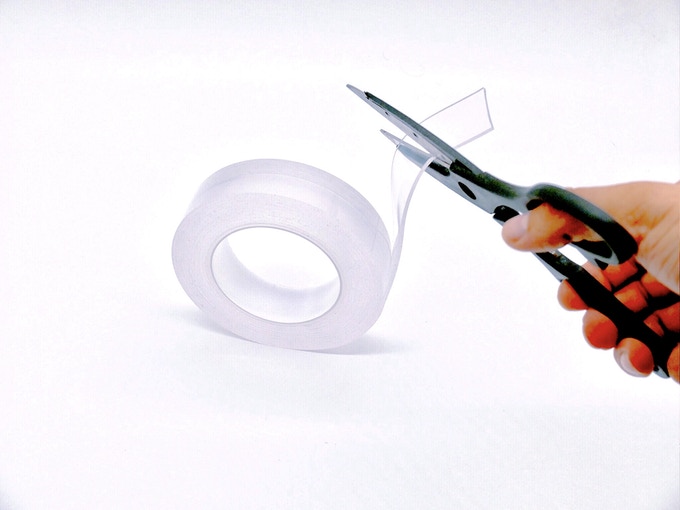 For those who have not seen it before, gel tape is made from a a glue-less material that has a lot of friction, so that it can be used to attach items. The items do not adhere; they merely do not slip, so they can be easily separated and the tape can be re-used. Of course. with no actual adhesion there is a low limit to the weight that can be fixed onto a wall. It is good for temporarily attaching things or to prevent things slipping or sliding. Here are some examples from the website.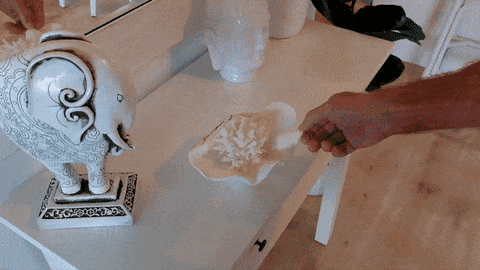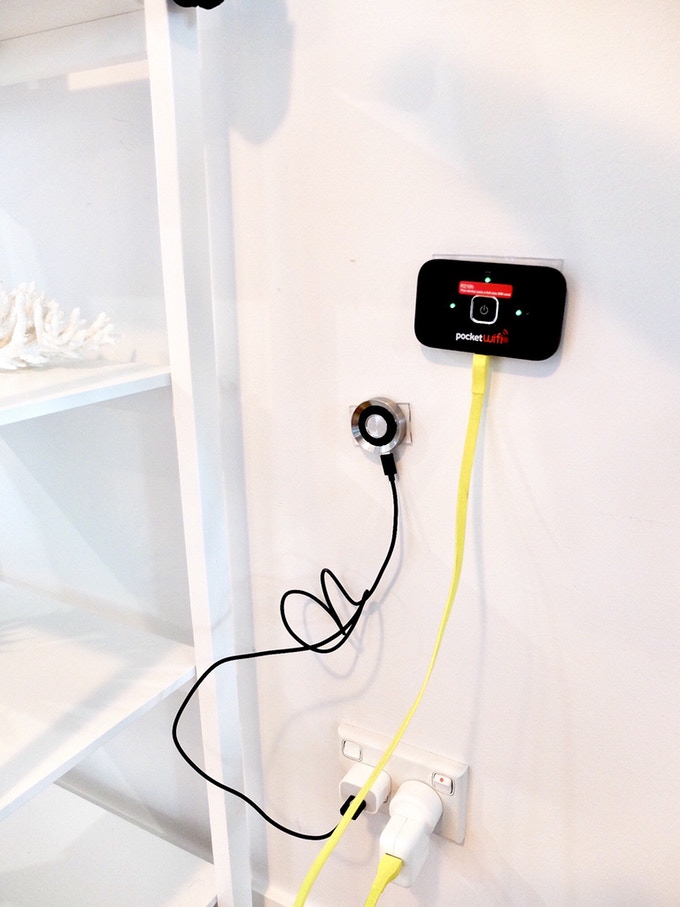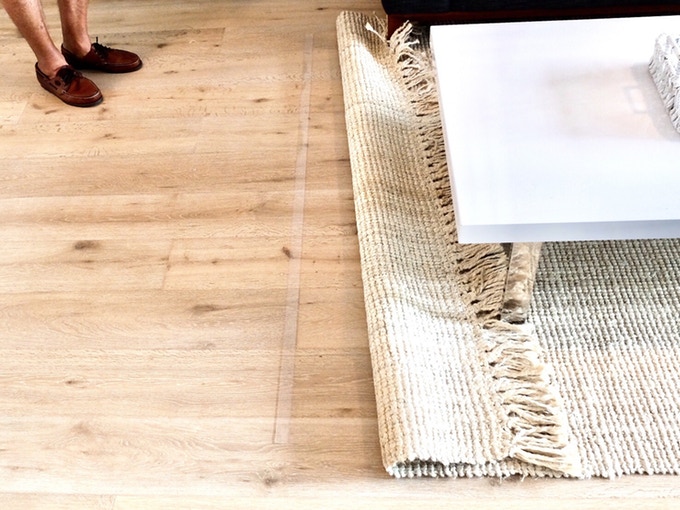 https://www.kickstarter.com/projects/70718963/monkey-grip-gel-grip-tape-the-best-tape-youll-ever?ref=nav_search&result=project&term=monkey grip
Contact Prowling Dog at prowlingdog@protonmail.com
---
BOOKS AND WRITING: Little Bear And His Chair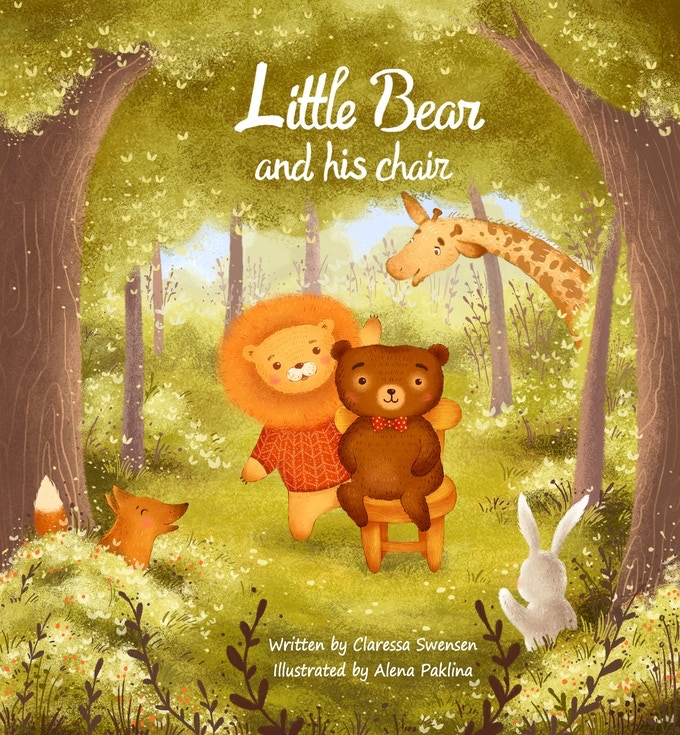 This is the first small children's book that PD has featured. Claressa Swensen, writer, and Alena Paklena, illustrator, have created this charming liitle book which teaches small children about sharing.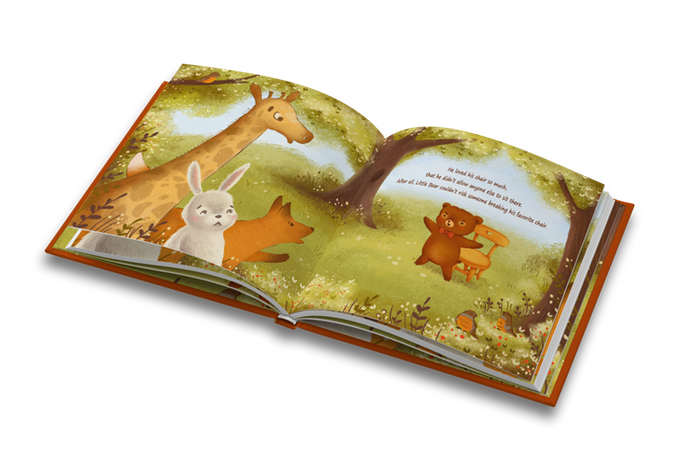 This book would make a great little gift for someone with young children.
https://www.kickstarter.com/projects/claressaswensen/little-bear-and-his-chair-childrens-book?ref=category&ref=discovery
Contact Prowling Dog at prowlingdog@protonmail.com
---
MISCELLANEOUS: Blloc Phone
Some people do not want the distraction of a smart phone. There is a small but solid market for basic phones that will run on today's networks. Phones available include the Light Phone II, featured in PD: Cool Things issue 172 (GHOST_URL/prowling-dog-cool-things-issue-172/), and the Punkt MP01, which have voice and SMS functions only.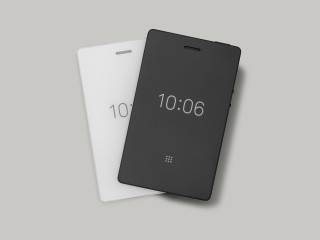 [Above: Light Phone II]
The Blloc phone takes a different approach and may be considered a distraction-free phone. It is a smartphone that displays a timeline of infromation from a variety of sources on a monochrome screen, however you can switch to colour mode should you want to, for example, browse the web.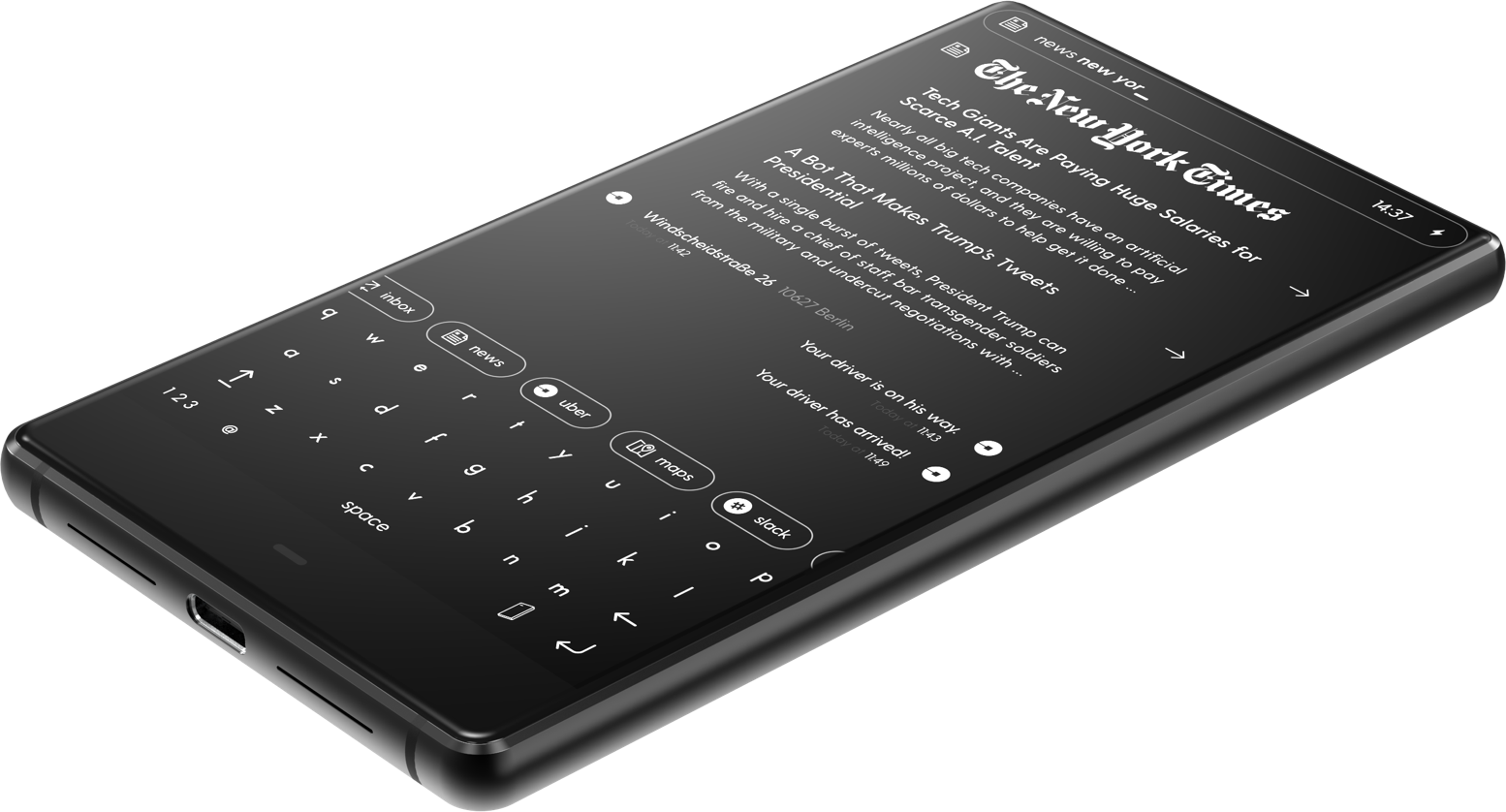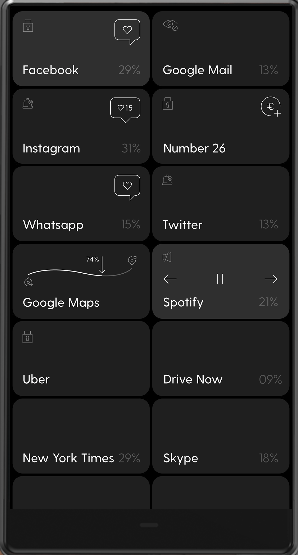 https://www.thelightphone.com/
https://www.punkt.ch/en/products/mp01-mobile-phone/
Contact Prowling Dog at prowlingdog@protonmail.com
---
Contact Prowling Dog at prowlingdog@protonmail.com
---
Important disclaimer: Remember that crowd funding sites are not stores. You may decide to back this project and provide funds, however there is no guarantee that any project will be delivered - the rate of failure is about 10%. PD is in no way accountable for the success or otherwise of any project and writes in this column purely for entertainment purposes, and will in no way be held liable for any failure or money lost by anyone. It is a case of "buyer beware". It is a sad reflection on the era we live in that PD must resort to this type of disclaimer.
Note: Photographs and illustrations are from the relevant websites and are the copyright of the respective owners.
© 2018 Prowling Dog
---