CONTENTS
Editorial
Travel: Luxury trains.
Technology: Pica-Pod mini tripod.
Stationery: Stationery binding 101.
Gadgets and Gear: Bullet 02.
Books and Writing: The Door in the Wall and Other Stories Part 1.
Project of the week: Enduro Toy Cars.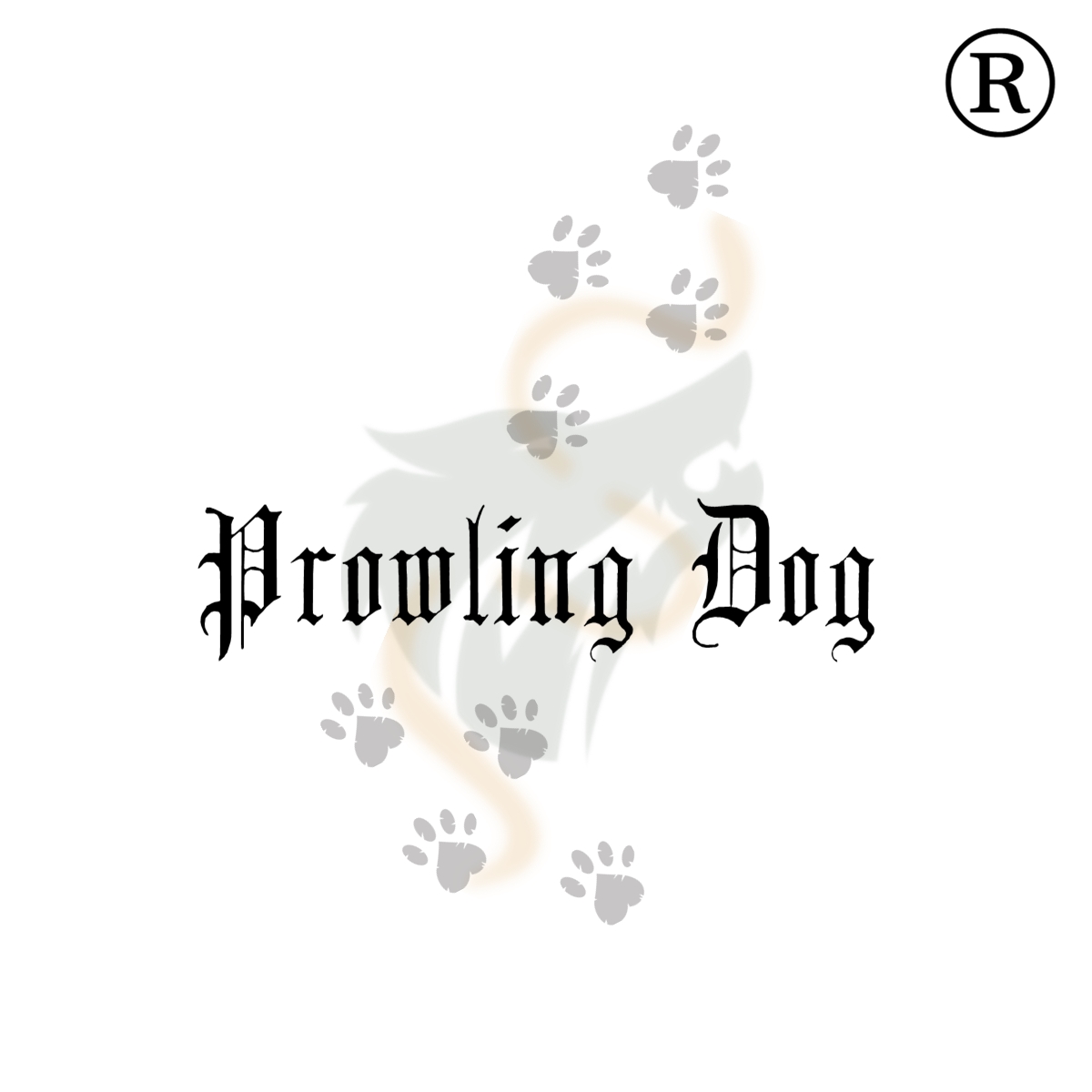 ---
EDITORIAL
This week is very exciting to PD. He gives you a choice of great trains to go on. For your trip you can appreciate an innovative handy mini tripod. In stationery PD considers the practicalities of different bindings for notebooks. One of PD's favourite EDC tools has had a makeover. In books and writing PD begins a short series on H.G. Wells. Finally, in the project of the week, you can drool over a toy you wish had been around when you were a child.
---
TRAVEL: Luxury trains
PD loves train travel. This is the most stress-free way to travel. Settle back and read, write or enjoy the scenery. Of course over here the railway network is superb, which is not the case in all parts of the world. Some trains stand out and being on them is a holiday in itself. Everyone around the world is familiar with the Venice Simplon-Orient-Express and this is probably still the train that all others are judged by (See Prowling Dog Orient Express: an incident at the Vatican, published 03 Sep 2015, GHOST_URL/an-incicident-at-the-vatican/).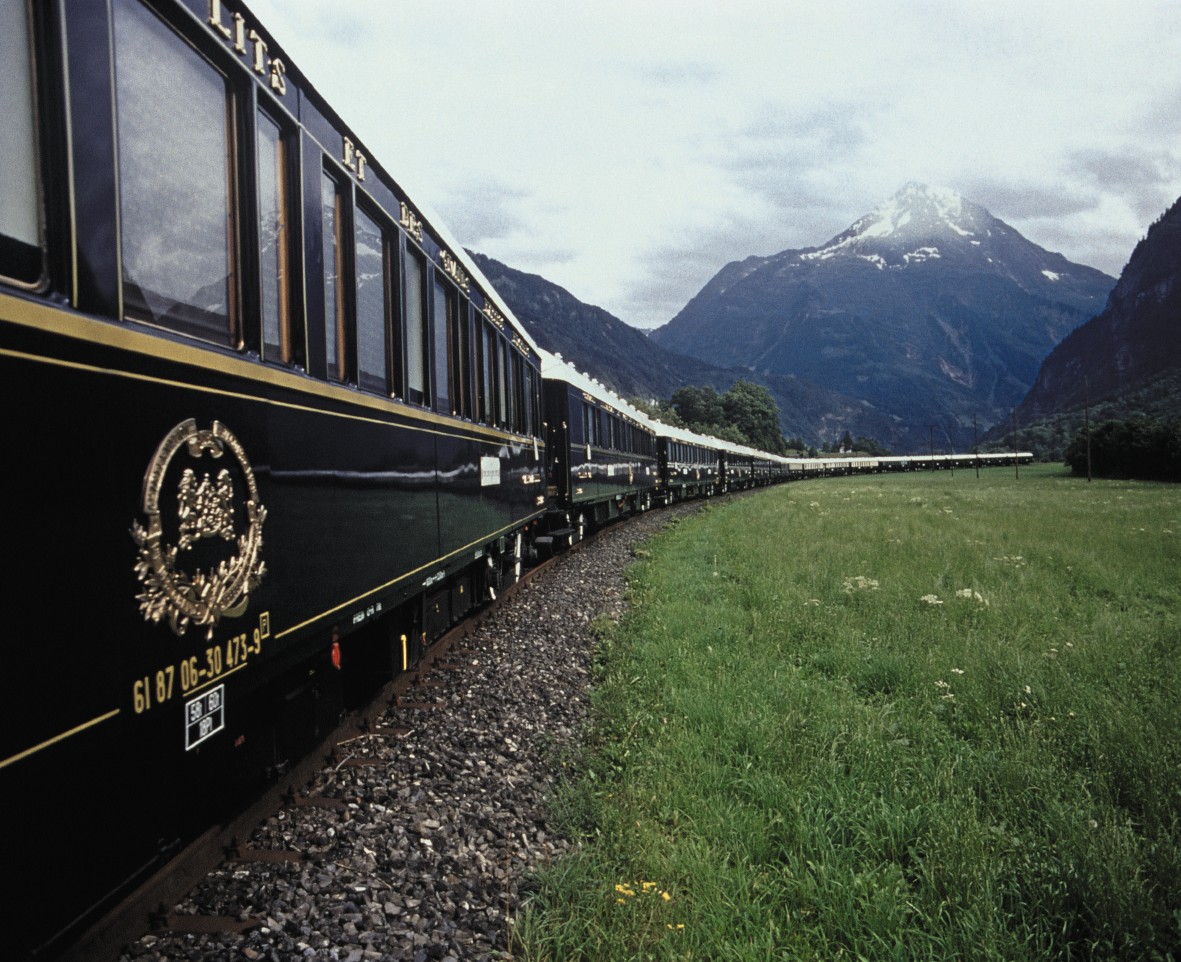 There are other luxury trains around the world. Here is a sampling. In the United Kingdom (PD is aware that technically the United Kingdom is still part of Europe) the Royal Scotsman departs from the beautiful city of Edinburgh. There is also the British Pullman train, which forms part of the Orient Express trip as well as running independent tours, and the Northern Belle. While still in Europe, there is the Grand Hibernian in Ireland. The same company running these trains also has the Eastern and Oriental Express which runs from From Singapore, through Malaysia and into Thailand.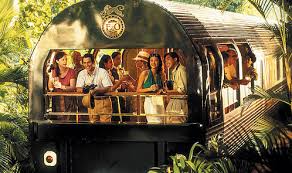 Japan has its fair share of luxury rail travel. Train Suite Shiki-Shima is completely different from the old world charm of the Orient Express. This is a modern masterpiece of luxury.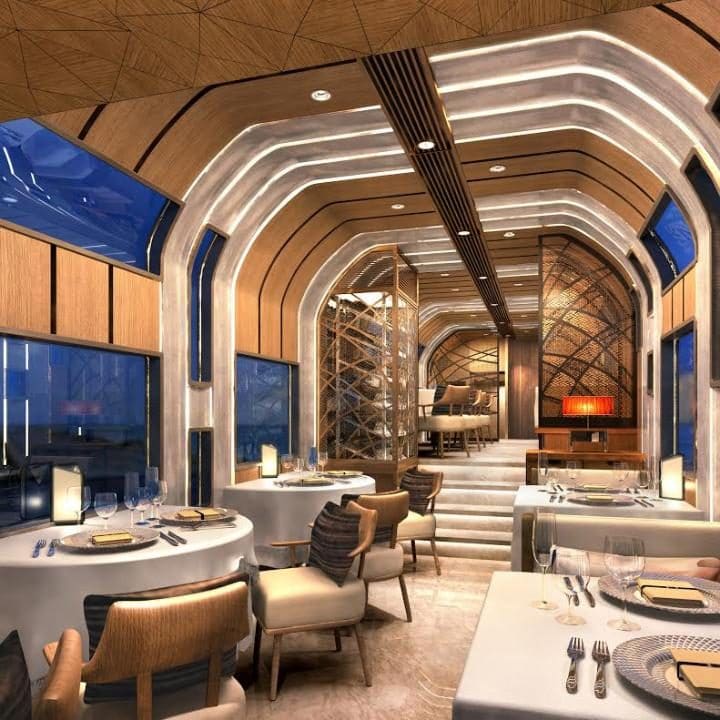 Likewise the Twighlight Express Mizukaze.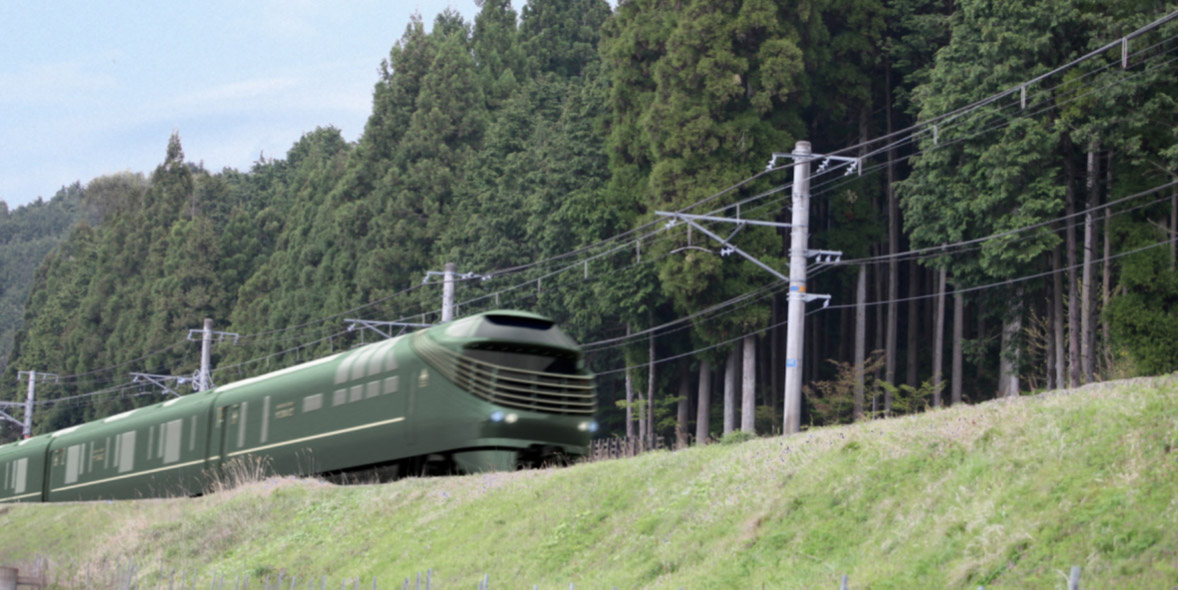 In PD's eyes though the ultimate train trip is the Cruise Train Seven Stars in Kyushu.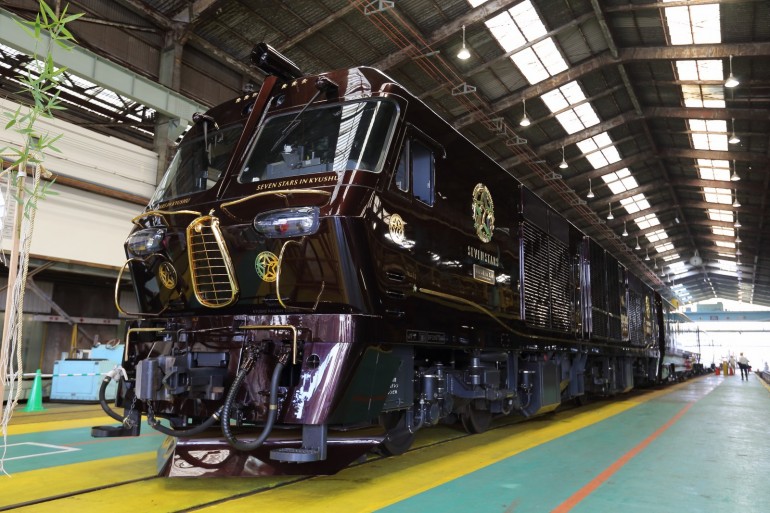 This train is also new, making its debut in 2013, however it has plenty of old world charm with lots of wood.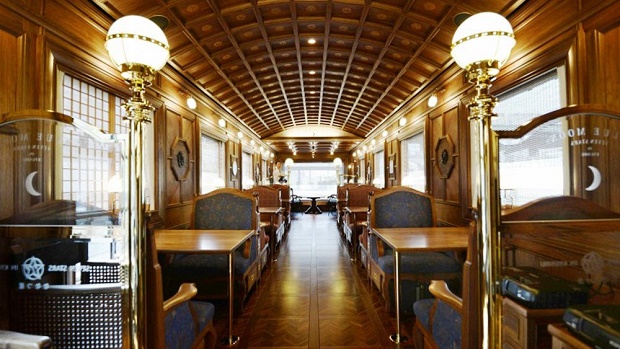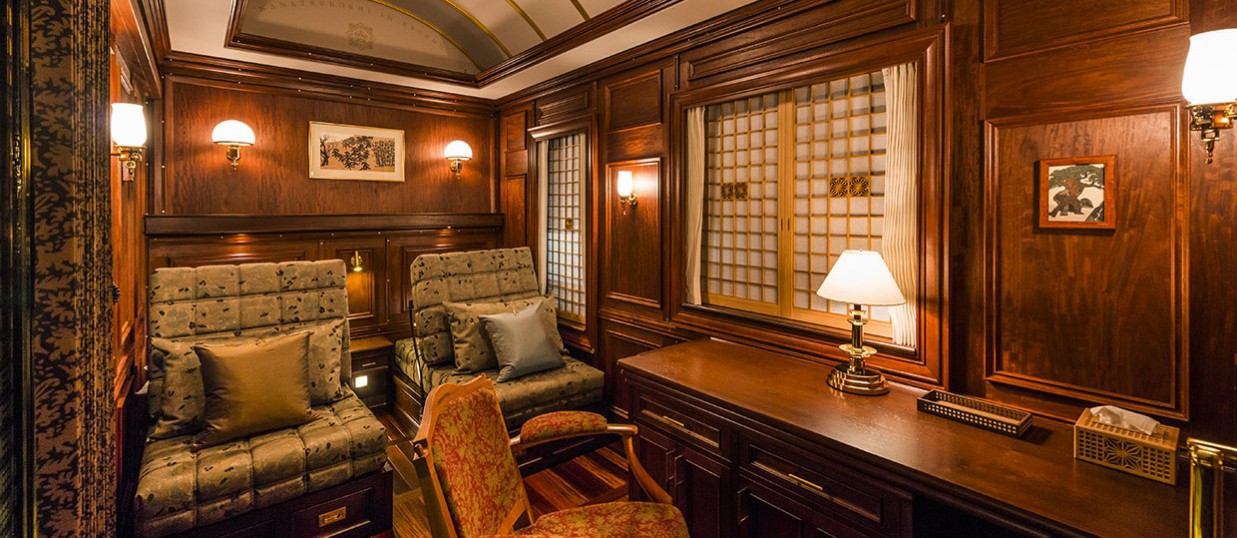 Despite the very high price of tickets, demand is so great that a lottery is held for each trip and only a small number of applicants is successful. Applications run for a short period months ahead of the trip dates. The good news is that with each subsequent application you put in, there is a weighting added to give you a greater chance of succeeding than first-time applicants.
---
TECHNOLOGY: Pica-Pod mini tripod
Not uncommonly technology developed for the military finds its way into civilian use. The latest is the Picatinny rail. This was developed in the early 1980s as an impoved method for mounting equipment onto rifles It comprises of rails with cross-wise slots, allowing accessories such as scopes and lights to be slid and locked into place.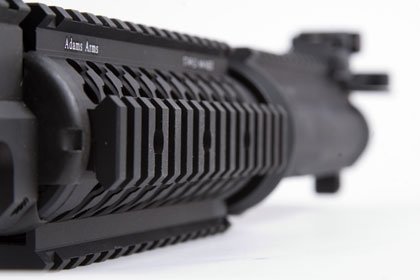 The people at Pica-Gear have taken the Picatinny rail and attached it to a camera tripod, making the latter a very versatile tool.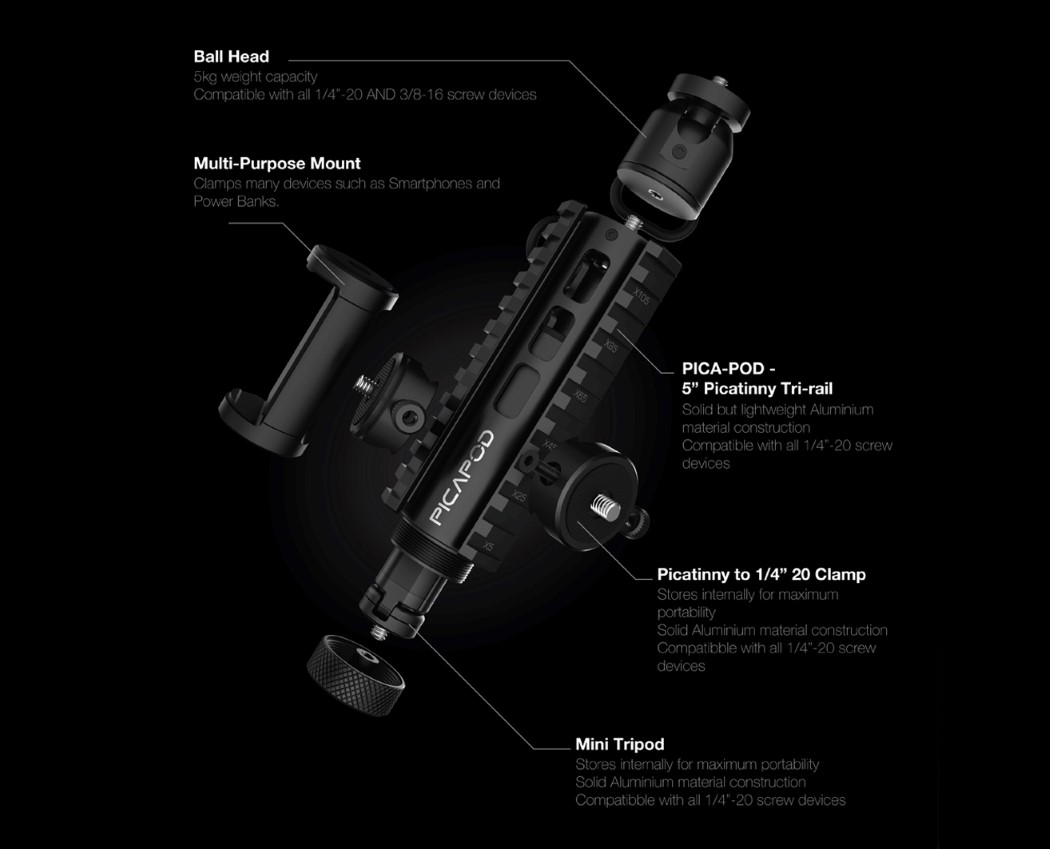 It allows you to mount devices such as cell phones, microphones and power banks around the camera.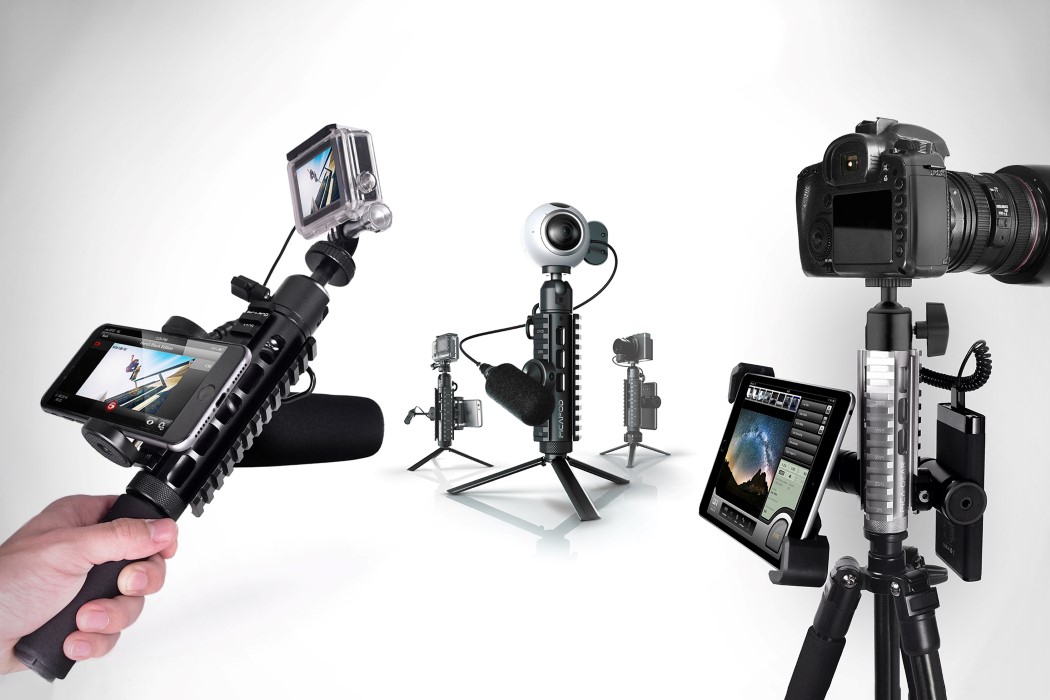 For the curious: The Picatinny rail is named after the Picatinny Arsenal in New Jersey, USA.
---
STATIONERY: Stationery binding 101
Everyone would have noticed that various methods are used to hold pages together in notebooks. In addition bookbinding has evolved over the centuries. There are different desired characteristics for binding books that are meant to be written in (i.e. stationery books) and printed books meant to be read (PD hopes that you are not one of those people who vandalise a reading book by writing in it. If you want to make notes on specific passages of a book use a companion notebook and for each entry give the page number the note refers to).
A full treatise is beyond the scope of this article, however PD would like to consider the advantages and disadvantages of different types of stationery bindings.
Firstly, there are the Smyth sewn notebooks (the pages are folded and sewn through the fold). These are probably the best, as the binding is stronger than staples, and allows you to easily have the pages open flat. This is particularly so if the spine is not glued to the cover, i.e. when an open spine is left.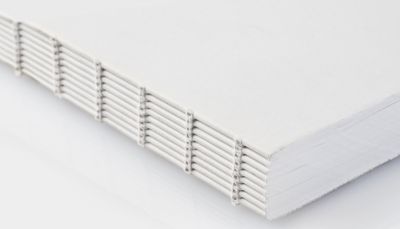 A folded and stapled book has similar properties, except that PD has found that in some notebooks the staples are too short and the central pages can come adrift.
Wire loop, spiral bound and comb bound books also sit flat and the binding holds the pages well, although the loop or comb is wider than the notebook and therefore these notebooks are not as comfortable in your pocket.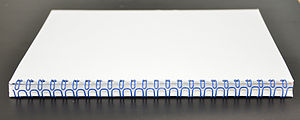 PD's least favourite binding for notebooks is thermally activated binding. This is where the pages of a notebook are glued directly to the spine of the cover of the book. It is difficult to get the book to open flat, and if forced there is a chance that the pages will fall out. It also means that the you often cannot utilise the inner edge of the page for writing or drawing.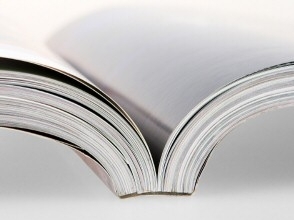 So next time you go to grab a notebook think about these things. Happy writing!
---
GADGETS AND GEAR: Bullet 02
PD wrote about the Bullet torch in July 2016 in his series on EDC (GHOST_URL/edc-tools/). This was an impressive little torch, so named as its shape resembled a 9mm ammunition round. The strength and quality was well above anything comparable. It was also of a size that could be easily attached to a key ring or kept in a pocket. The Bullet was a runaway success, however the creator did not use this as an excuse to relax. He has worked hard and taken feedback into account and has now released version two, the Bullet 02.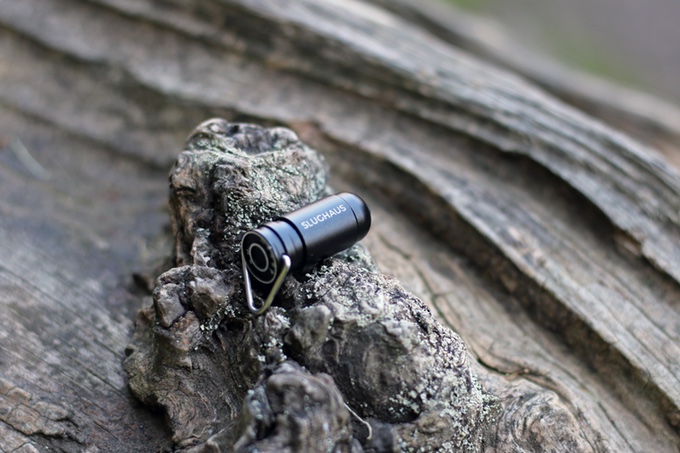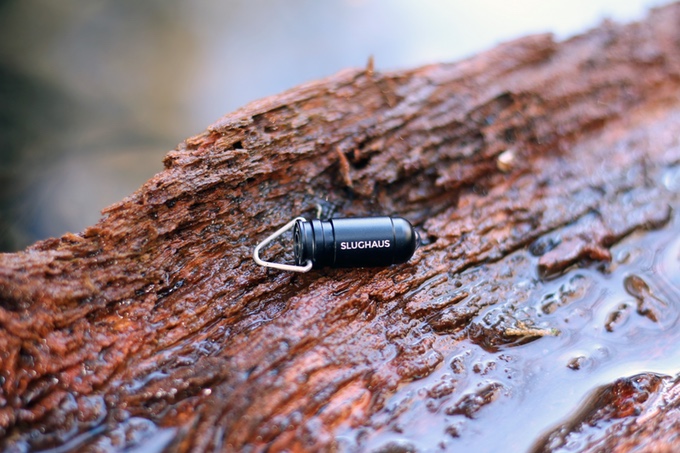 So what is new in this version?
It is even smaller and lighter.
It is brighter, putting out 20 lumens. This may not sound much compared to some large torches, but this is incredible for such a small torch (26mm long) and is more than enough in an emergency. It is powered by three LR41 button cell batteries.
It has a spring lock that will not come undone.
It is strong - it will work after being run over by an SUV.
It is waterproof to 3 atm.
It comes in black and gold versions.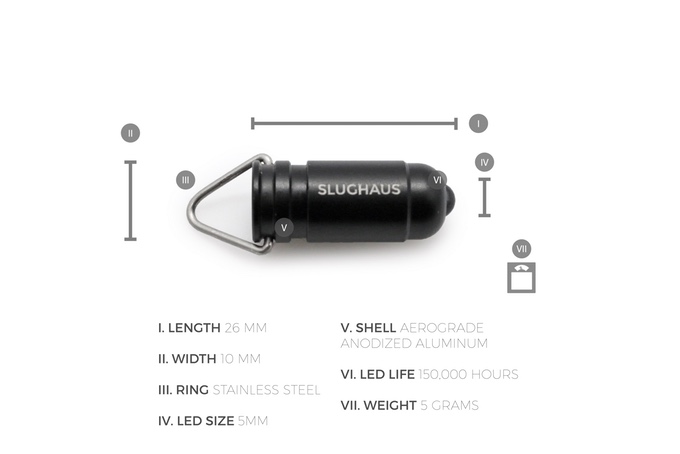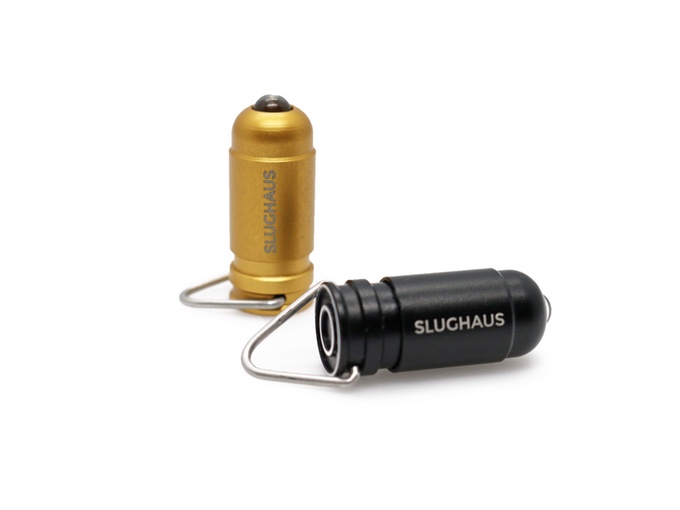 https://www.kickstarter.com/projects/bullet/bullet-02-worlds-smallest-flashlight-even-smaller?ref=category
---
BOOKS AND WRITING: The Door in the Wall and Other Stories Part 1
H.G. Wells needs no introduction. His prolific writings are well known and some of his stories such as "The Time Machine" and "The War of the Worlds" spawned famous films.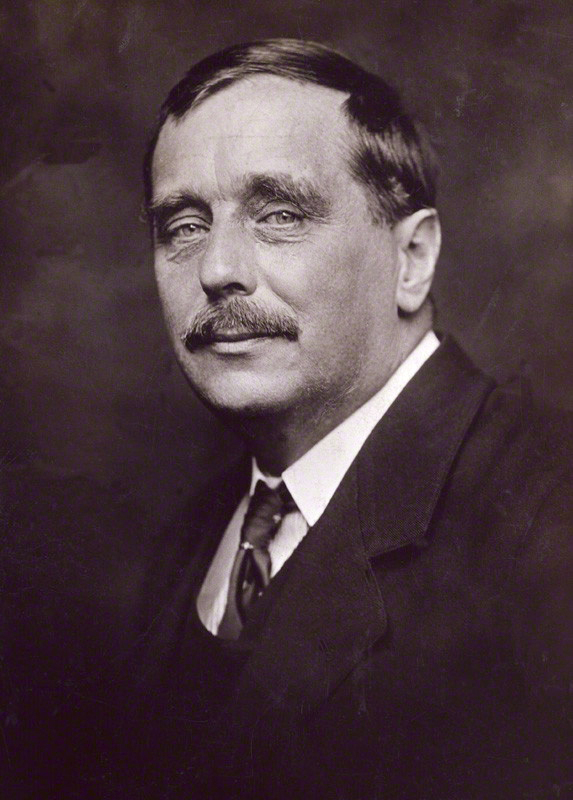 His short stories have received less attention, but these too are well written and haunting. He creates an atmosphere that makes the reader feel as if he or she is in the story, and the tension builds in the reader.
In 1911 Wells released a run of sixty copies of this collection of short stories. The famous photographer Alvin Langdon Coburn provided photographs for the book and Frederic Goudy designed the typeface. The result was a superb, beautiful and haunting book published by Grant Richards. The sixty copies were signed by both Wells and Coburn.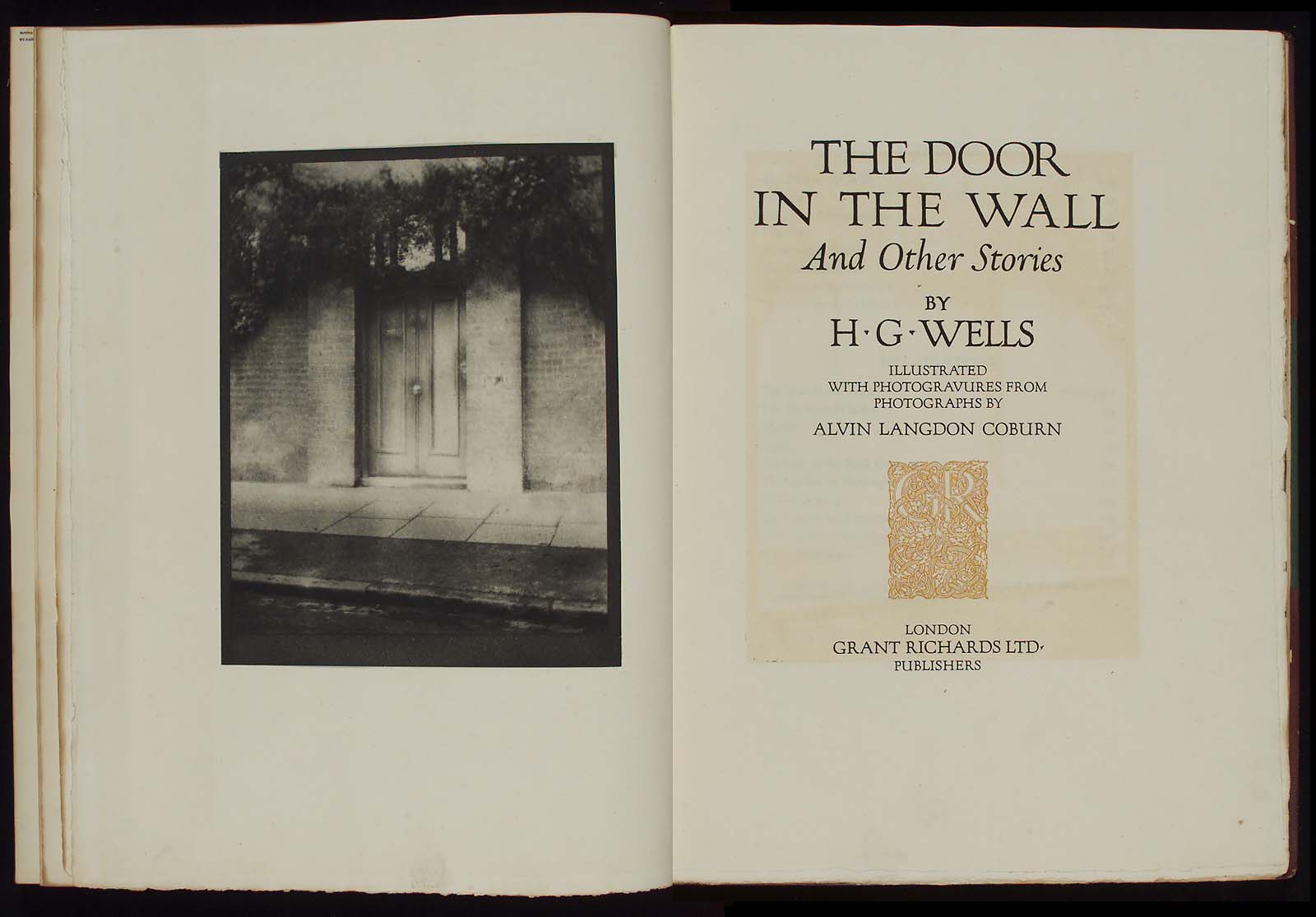 PD is aware of one copy of the sixty original books currently for sale at US$9,500.
For fans of H.G. Wells PD has also scouted a full-sized facsimile of the book on top quality paper from the Folio Society, at considerably less cost.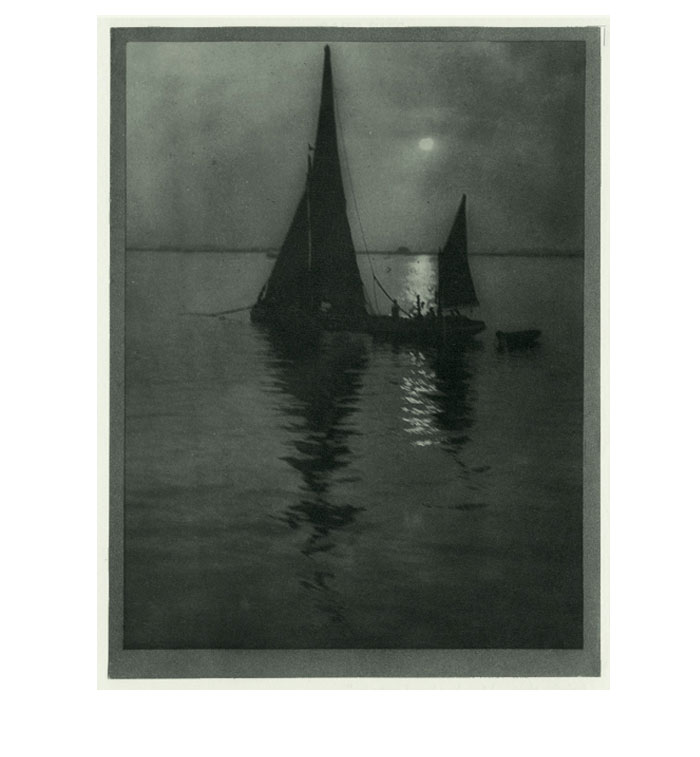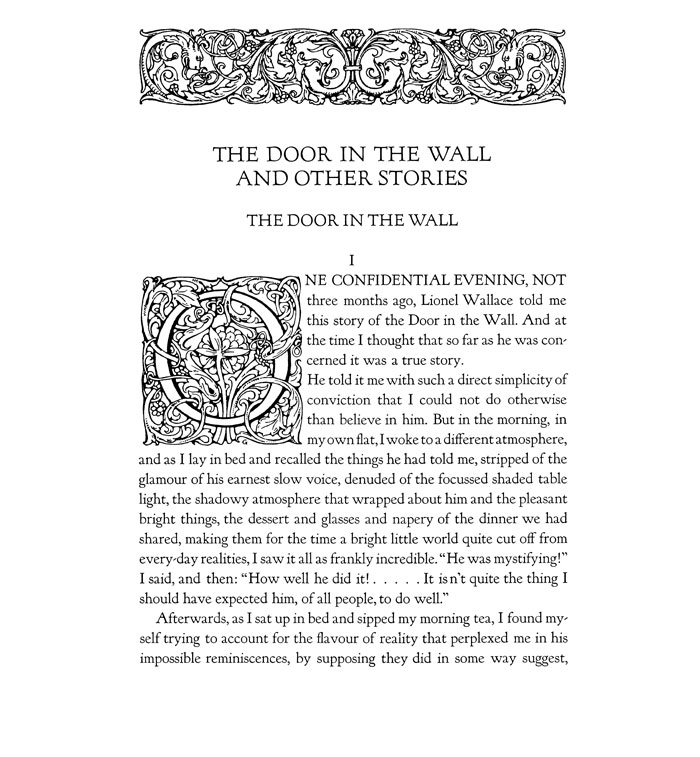 Next week PD will begin reviews of the stories.
http://www.foliosociety.com/book/DTW/door-in-the-wall
---
PROJECT OF THE WEEK: Enduro Toy Cars
PD wishes that he was a pup again, so that he could justify buying these great toys. Apart from the quality of materials and build, everything works, including the suspension and steering. They are made from metals, wood, leather and rubber. There is a racing car that fits onto the back of the truck. Buy individually or as a set. Perhaps buy two so that your child will also have one to play with.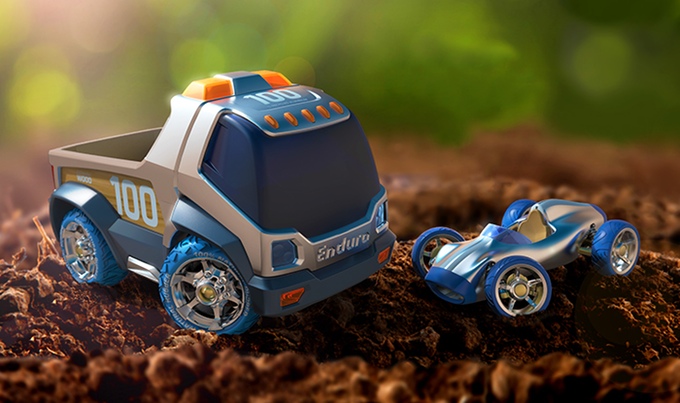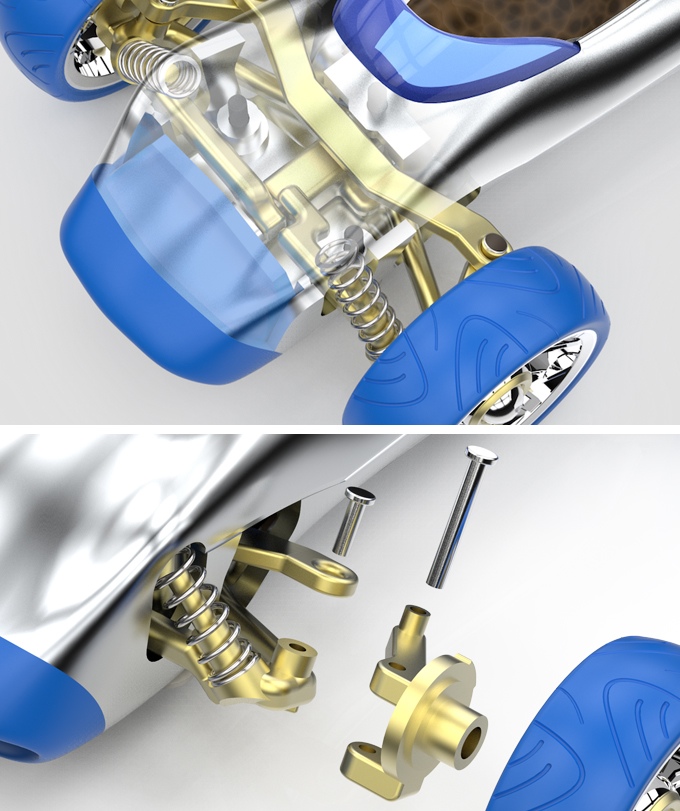 https://www.kickstarter.com/projects/thoughtfulltoys/enduro-toy-cars-built-for-tough-drivers?ref=category_recommended
---
Important disclaimer: Remember that crowdfunding sites are not stores. You may decide to back this project and provide funds, however there is no guarantee that any project will be delivered - the rate of failure is about 10%. PD is in no way accountable for the success or otherwise of any project and writes in this column purely for entertainment purposes, and will in no way be held liable for any failure or money lost by anyone. It is a case of "buyer beware". It is a sad reflection on the era we live in that PD must resort to this type of disclaimer.
Note: photographs and illustrations are from the relevant websites and are the copyright of the respective owners.
Contact Prowling Dog at prowlingdog@protonmail.com
© 2017 Prowling Dog
---