CONTENTS
Editorial: Bugatti Atlantic.
Travel: Top travel tip #5.
Technology: Beoncam.
Stationery: Notebook covers.
Gadgets and Gear: Qutton.
Books and Writing: The Door in the Wall and Other Stories Part 2.
Project of the week: Wire tree sculptures.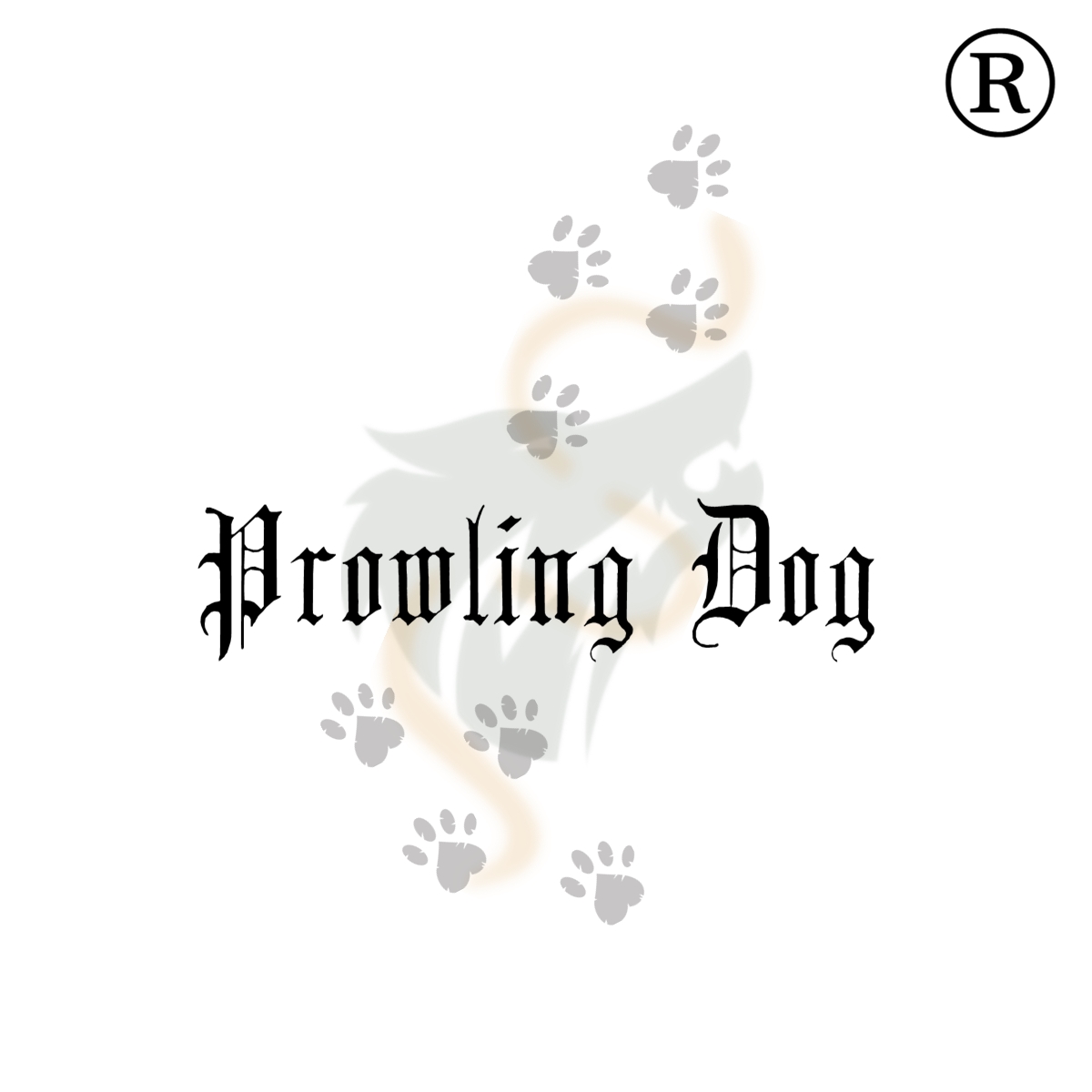 ---
EDITORIAL: Bugatti Atlantic.
PD loves motor vehicles. One of the most beautiful cars ever designed is the Bugatti Atlantic. Officially it was one of the versions of the Bugatti Type 57 cars. This one has a prominent seam along its back. Aluminium was used for the panels. The production run was four cars, built in 1936-1937. Three of them survive, all restored.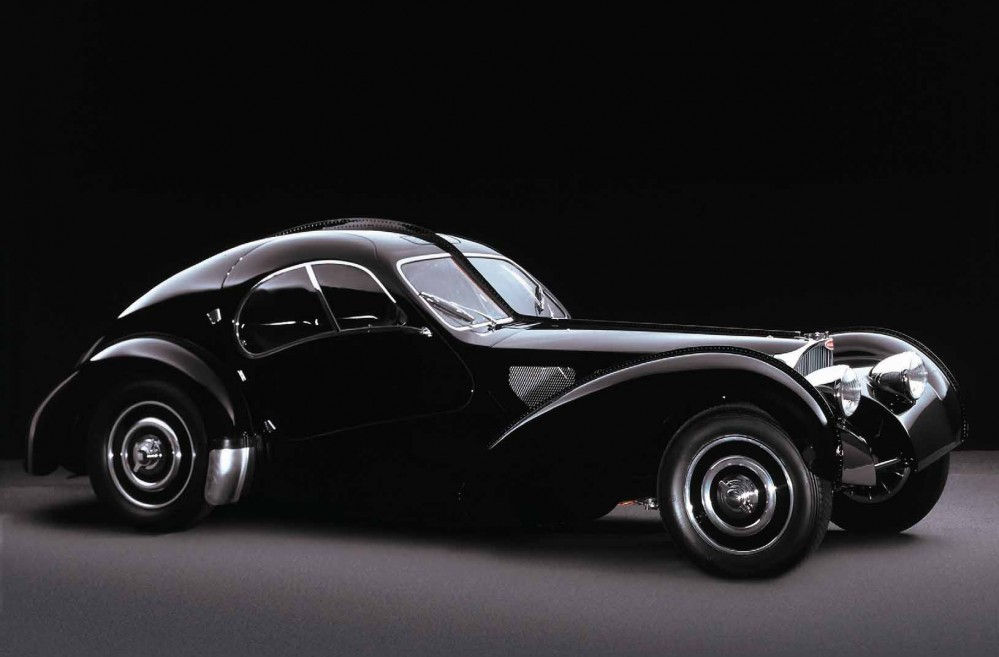 Designer Julian Świetlicki put pen to paper to create his idea of a modern iteration of this great car.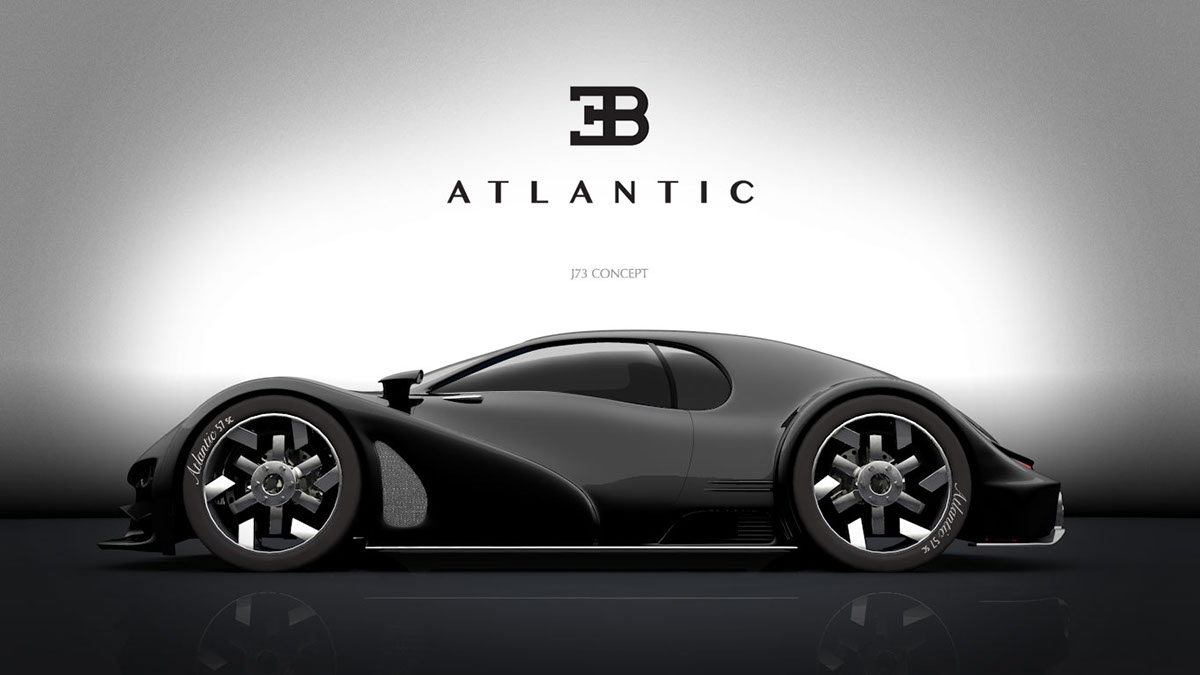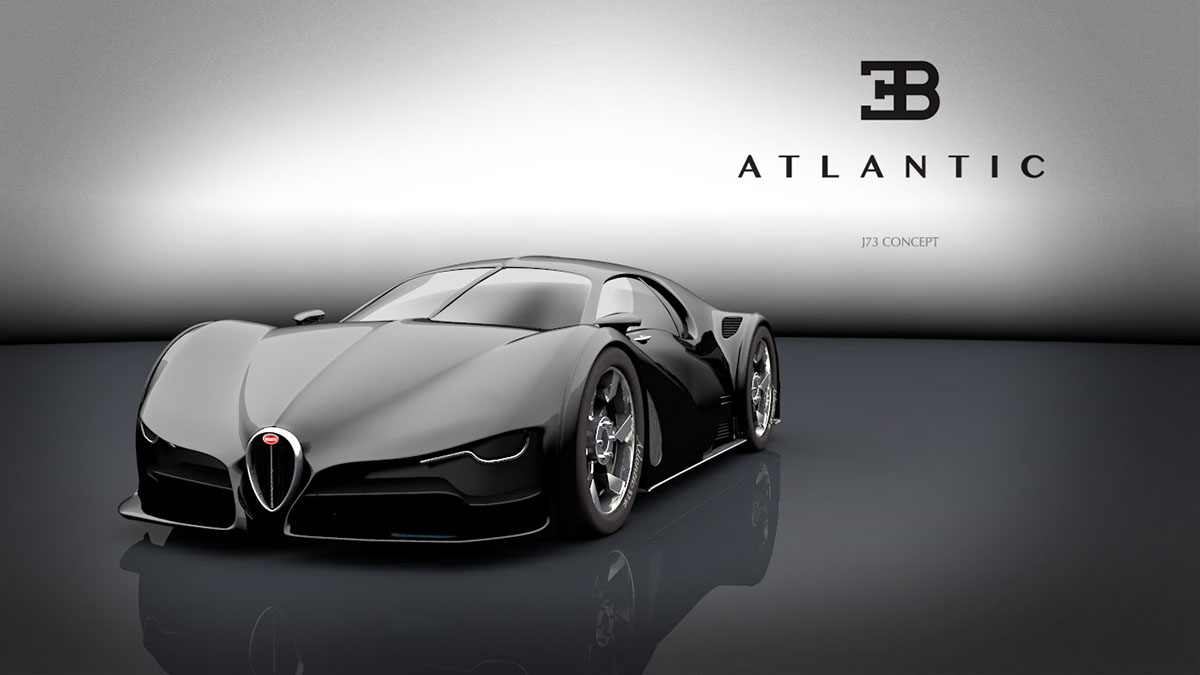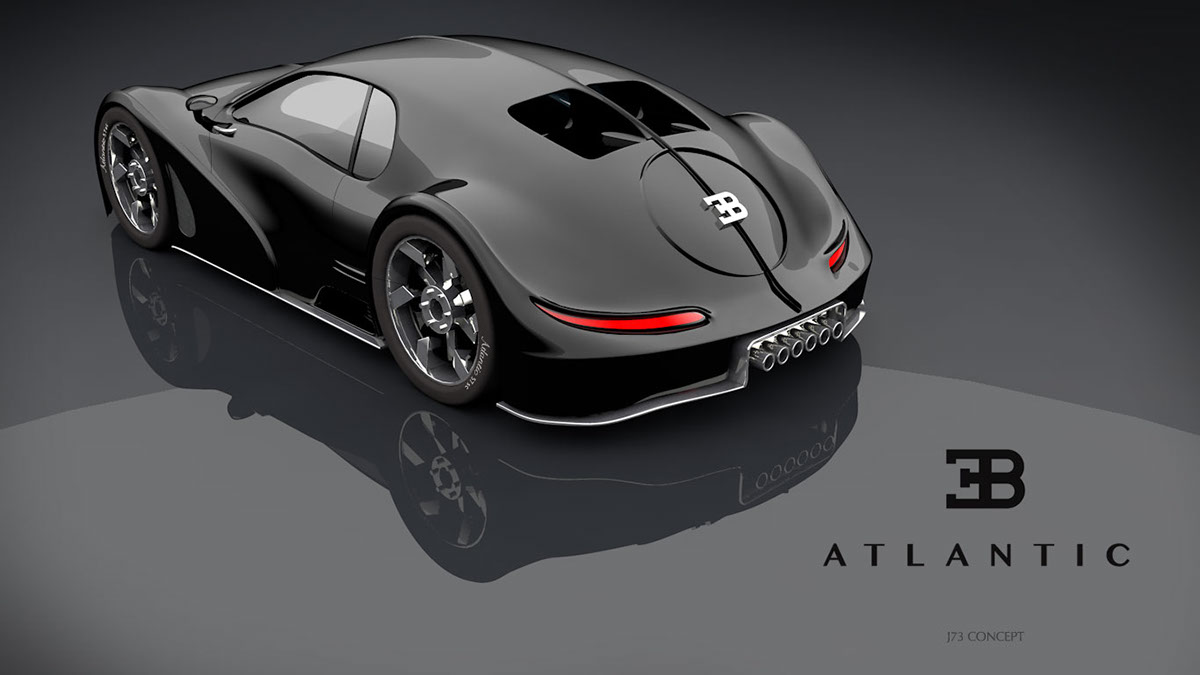 PD says that Bugatti should build it.
https://www.behance.net/gallery/48621323/Atlantic
---
TRAVEL: Top travel tip #5
Although we are lucky here if we travel within Euro zone countries, even in Europe there are countries that still use their own currency, such as Middle European countries.
When traveling outside the Euro zone are you one of those people that goes to a currency exchange kiosk or a bank a few days before you travel and hope to get some foreign currency for the country you are going to? You may not get what you want, especially loose change and low denomination bank notes. Loose change is always handy, and today you can use an ATM with a variety of cards. Here are some suggestions from PD to make your life easier:
Use a cash card, not your credit card for withdrawing cash in another country. The reason is simple. Even if your credit card is linked to a bank account, some foreign banks will treat the withdrawal as a cash advance from your credit card rather than a withdrawal from your savings account. This means that interest will charged from the moment that you withdraw the cash. Ask your bank to issue you with a separate cash card.

If you travel relatively frequently to a foreign country, bring back some cash with you to have for your next trip. Make sure to keep some coins and low denomination bills for tips, fares and small purchases when you first arrive at your destination, particularly if you are going straight to your hotel.

Before leaving check to make sure that you have enough cash for your next visit.

Keep a separate envelope or wallet for each currency.

NB: Remember to keep all cash and cards on you, not in your check-in luggage. It may be stolen from check-in luggage.
---
TECHNOLOGY: Beoncam
This is a really neat camera. Wearable cameras have been available for some time. Some are meant to be worn on your person for every day life, while action cams are can be attached to helmets, bicycles and other equipment. One of the early ones was the beautifully designed Autographer, which is sadly no longer in production.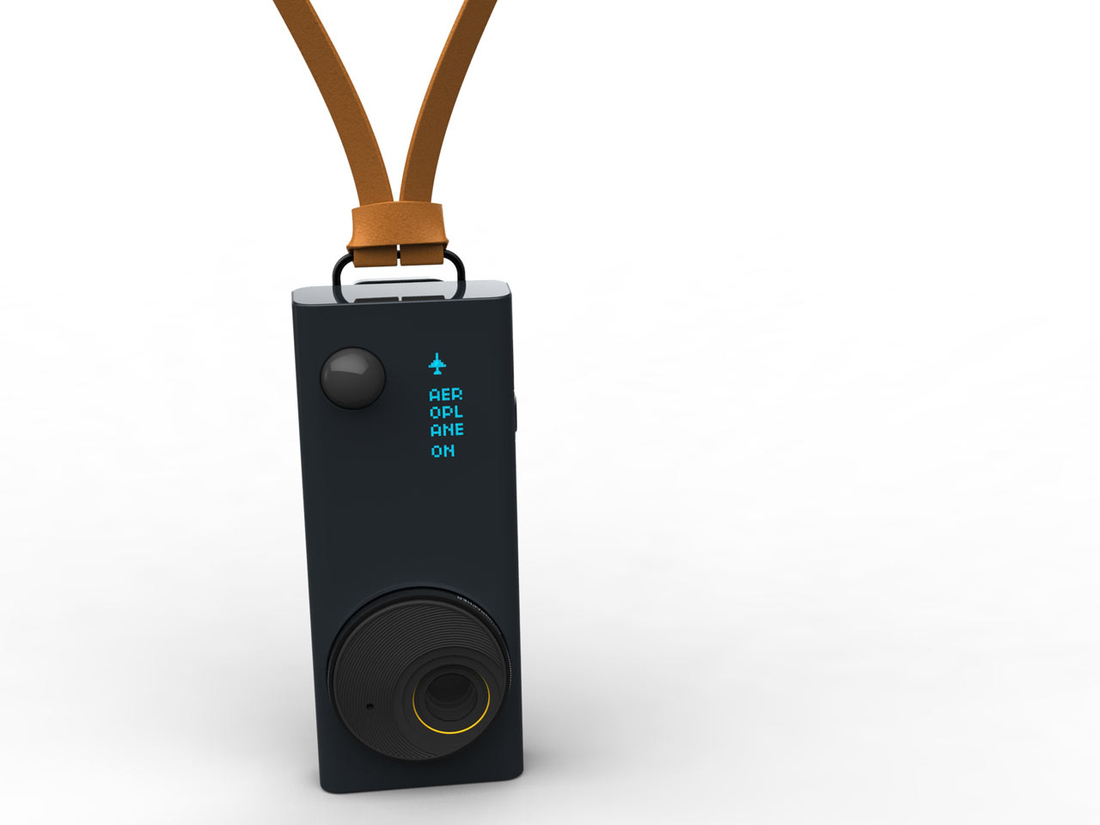 Above: Autographer
Luckily the team behind the Beoncam has brought out a beautiful and versatile little unit.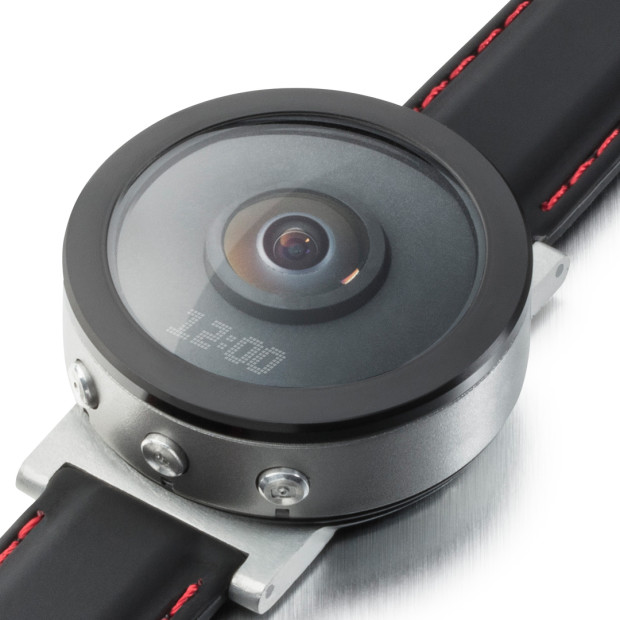 Above: Beoncam
This is a 360 degree 5MP HD camera that can either be worn like a watch or removed from the band and attached to your equipment.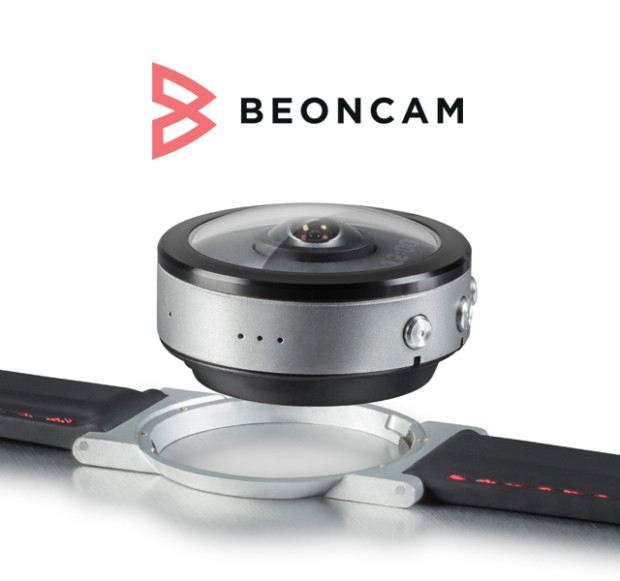 Why would you want this camera when your phone already has one? Because by the time you pull out your phone and set it in camera mode it may be too late to take that perfect picture or film.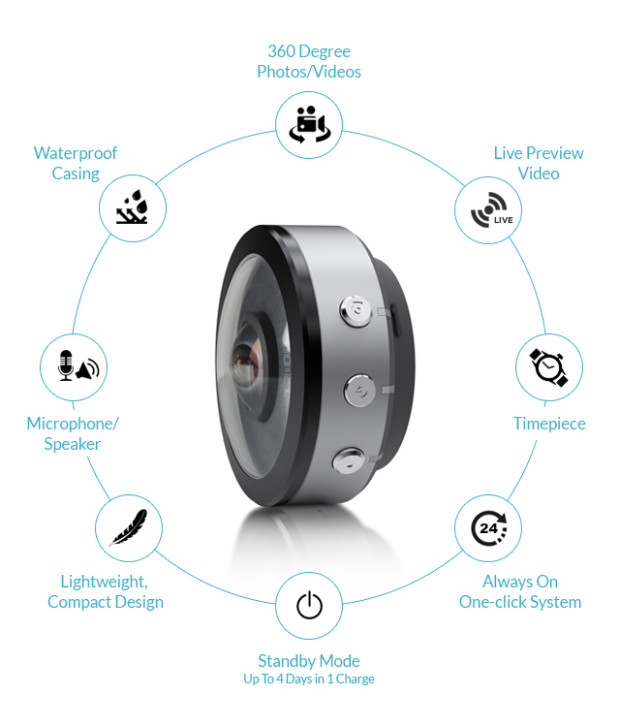 It is splash proof however if you plan to get really wet there is an optional waterproof case.
https://www.indiegogo.com/projects/beoncam-the-1st-ever-removable-360-wrist-camera-video-photography/x/1798414#/
---
STATIONERY: Notebook covers
Last week PD discussed different bindings for notebooks. This week he looks at covers. Again, there is a wide variety, with materials ranging from card to cloth ("hardback") to leather, metal, wood, plastic and a combination of materials. Given this bewildering choice, you can narrow it down by asking a few simple questions.
What will you use the notebook for?
For writing down thoughts so that you will not forget them? Then you need a notebook that will easily fit into a pocket or handbag. Choose a soft cover such as card.

If you want a permanent record, such as a log, journal, design briefs or lecture notes, then PD suggests choosing a hard cover which will protect the notes better.
How discreet do you want your notes to be?
If you want to be discreet then choose a subdued colour and a matte finish.

If you want to make a fashion statement then go for bright colours and shiny surfaces.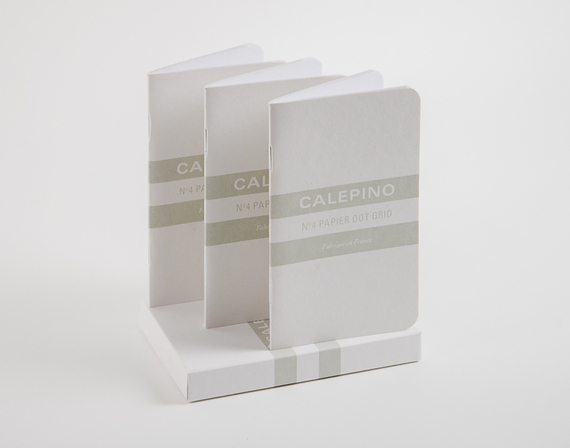 Extra durability
If you want flexible notebooks to carry around, then some manufacturers produce separate covers, often in leather. You can slip the notebook in and when you have finished it, simply put in another one.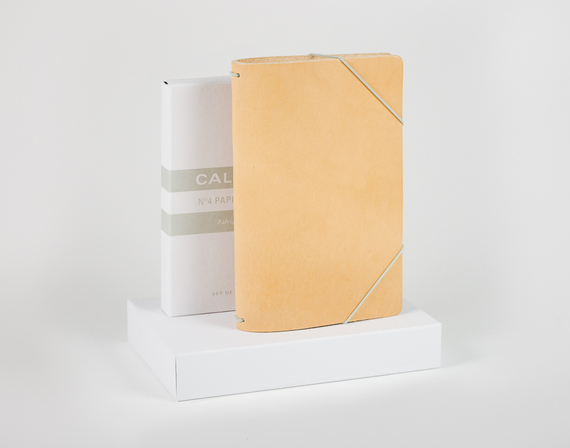 For real tough outdoor use you can get a metal case for your notebook.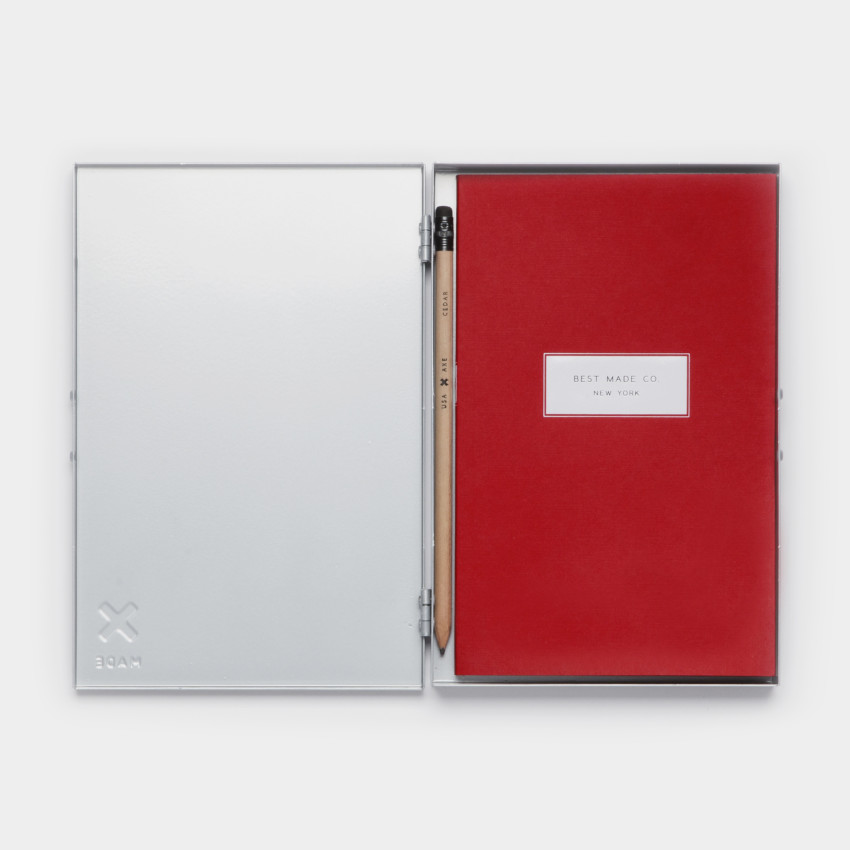 For the curious:
PD's models of notebooks and leather cover come from Calepino.
PD's model for the metal case comes from Best Made Co.
Next week: Notebook page layout.
---
GADGETS AND GEAR: Qutton
This is a flexible variation of the wallet that PD has not seen before. There are several sections that fit together like a ring binder, allowing you to arrange a combination that works best for you. Simple and neat, as you can see in this animation.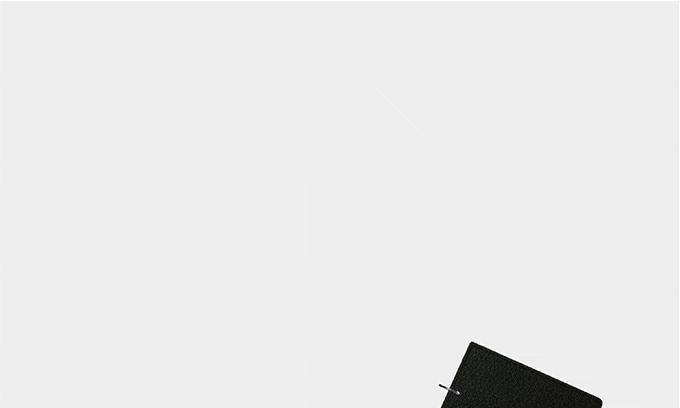 The sections are:
Front and back covers with RFID blocking.

Credit cards and business cards.

Coins, keys and small items.

Bank notes.

Passport and flight ticket.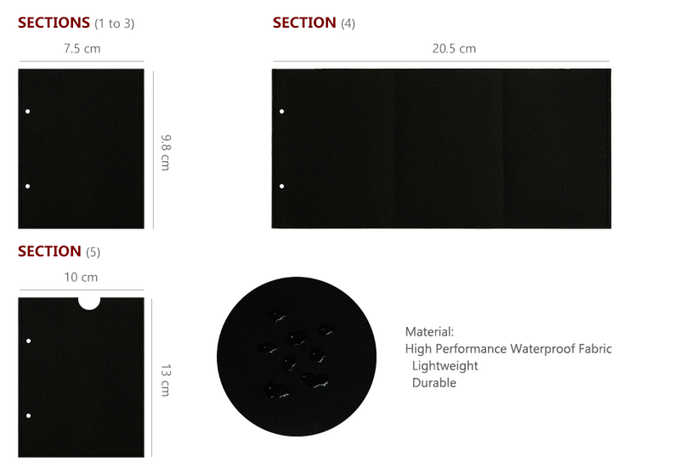 ---
BOOKS AND WRITING: The Door in the Wall and Other Stories Part 2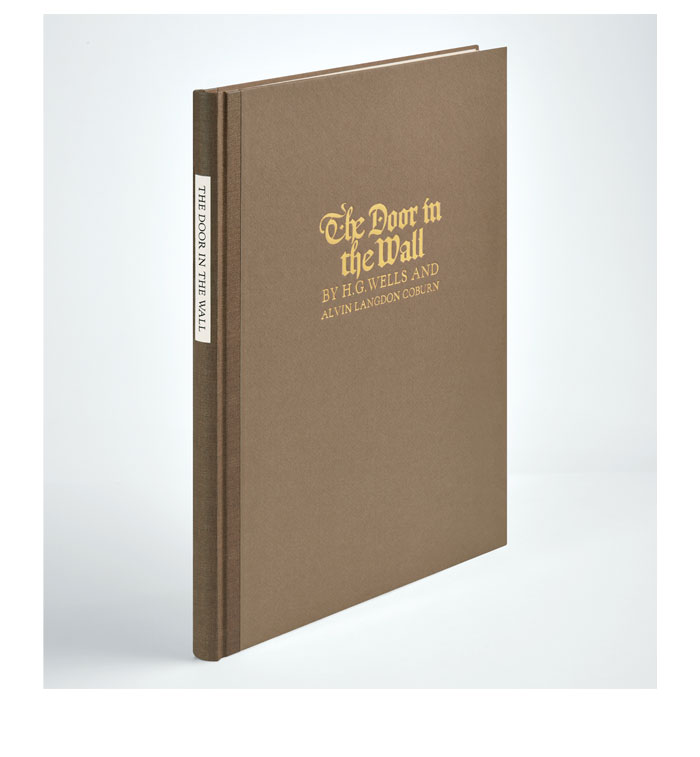 Last week PD introduced the facsimile copy of the original edition of this collection of short stories. H.G. Wells builds up the atmosphere brilliantly; the other author that comes to mind in this respect is Edgar Allan Poe. The stories reflect on obsession and evoke morals. Many are tragic. Some are macabre, but all are gripping to read.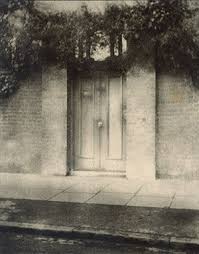 The first of the eight stories is "The Door in the Wall", the title of the book. This is a story about obsession. A child on his way to school finds a door to a paradise-like garden. He has difficulty finding it again. The boy remains obsessed with this elusive door into his adult life as a successful politician. The door reappears every so often to tease him, until the obsession reaches its inevitable conclusion. Enjoy this story because it is tame by that which follows.
For the curious: each story except for the last one is accompanied by a photograph taken by Alvin Langdon Coburn. The last and longest story has two photographs.
---
PROJECT OF THE WEEK: Wire tree sculptures.
For this week's project of the week PD thought that he would delve into art. Andy Elliott makes these tree sculptures by folding strands of wire. This is time consuming and requires great patience, but PD thinks that you will agree that the results are stunning.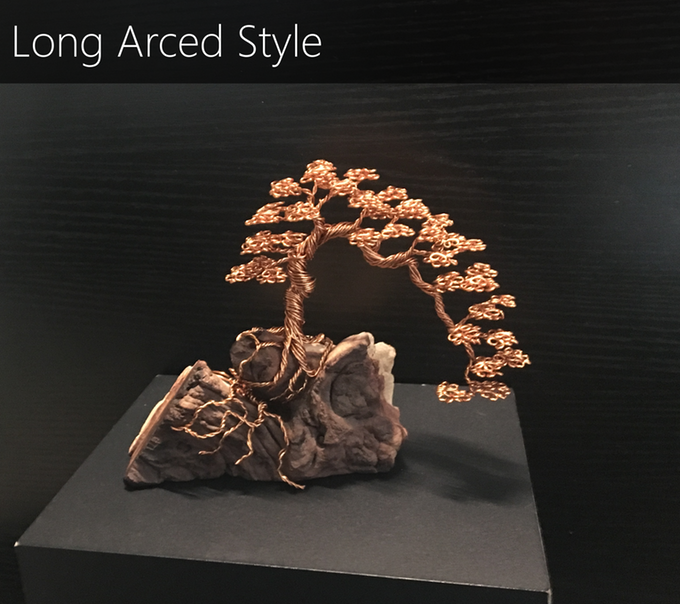 Check out the various designs here: https://www.kickstarter.com/projects/1217567946/majestic-wire-tree-sculptures-by-andy-elliott?ref=category
---
Important disclaimer: Remember that crowdfunding sites are not stores. You may decide to back this project and provide funds, however there is no guarantee that any project will be delivered - the rate of failure is about 10%. PD is in no way accountable for the success or otherwise of any project and writes in this column purely for entertainment purposes, and will in no way be held liable for any failure or money lost by anyone. It is a case of "buyer beware". It is a sad reflection on the era we live in that PD must resort to this type of disclaimer.
Note: photographs and illustrations are from the relevant websites and are the copyright of the respective owners.
Contact Prowling Dog at prowlingdog@protonmail.com
© 2017 Prowling Dog
---