CONTENTS:
Editorial: Fake news - the facts part 1.
Travel: Travel tip: Why you should not put off your trip to Japan.
Technology: OmniFob.
Stationery: Review: Code & Quill Habit System Planner.
Gadgets & Gear: Microblade Pill: tiny cutting tool.
Books & Writing: Death on the Nile letterpress edition.
Misc.: Flamethrower drone.
Next week: What to look forward to.
CONTACT PD: pdcoolthings@gmail.com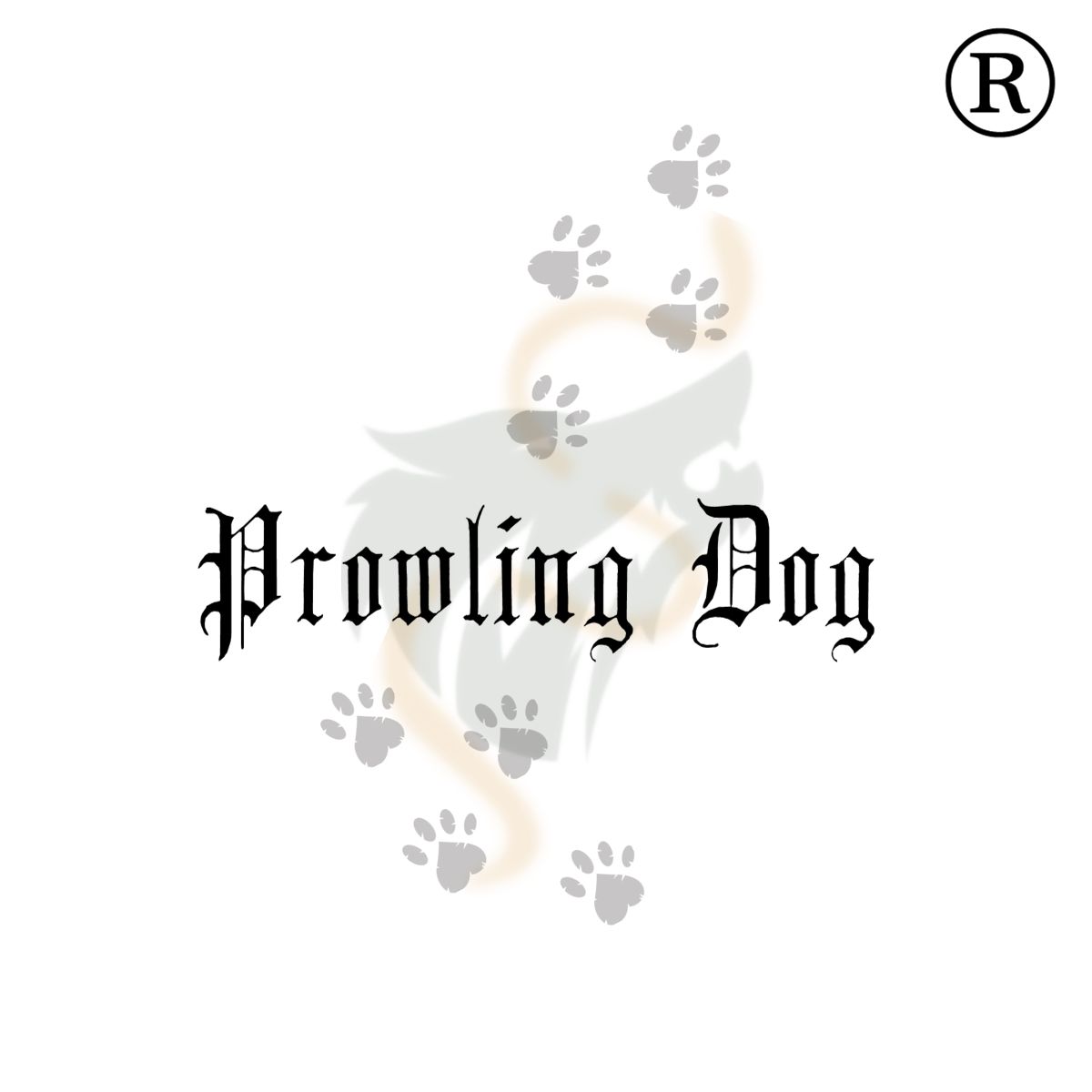 ---
EDITORIAL: Fake news - the facts part 1.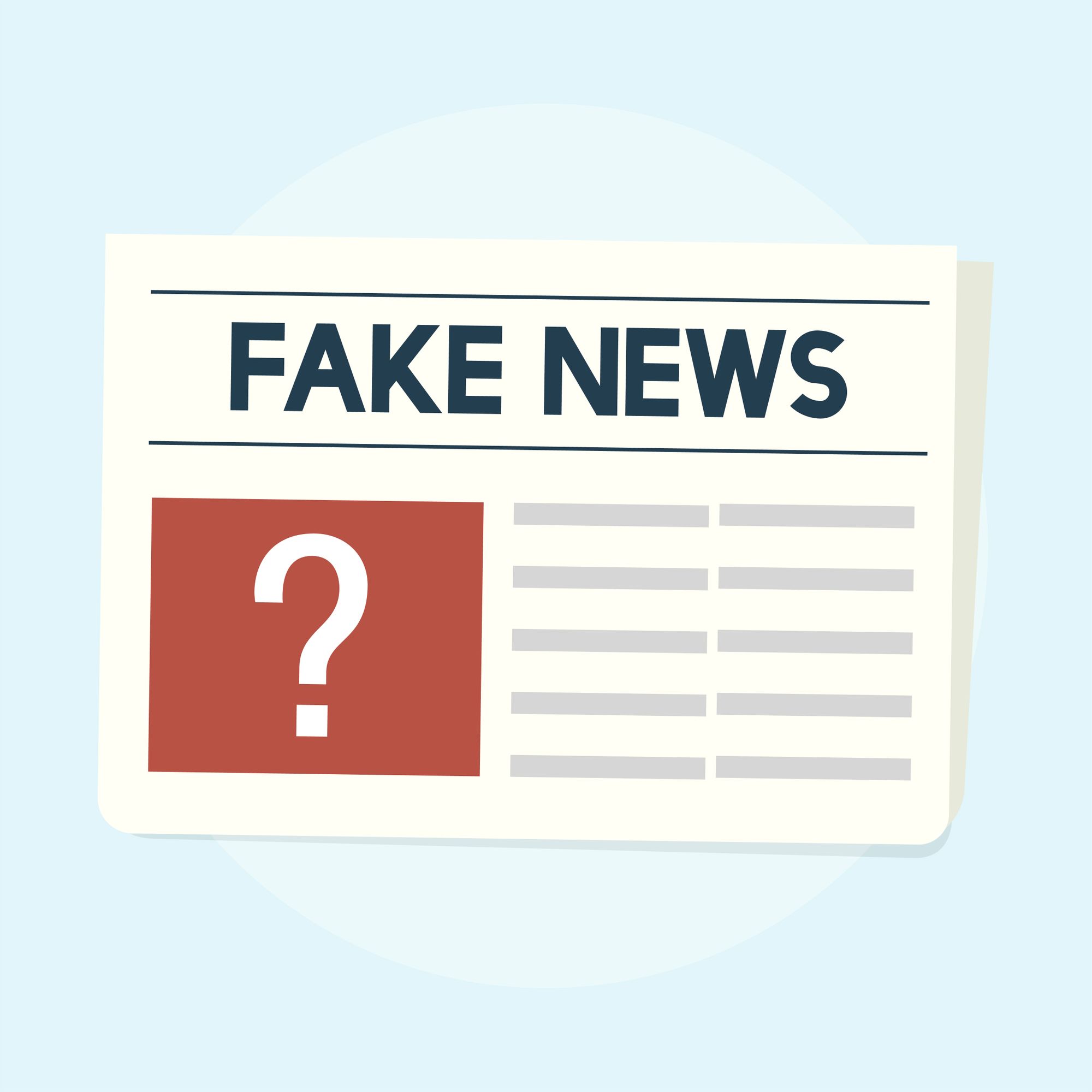 People talk about fake news, also known as junk news, as something new. The word is misused by people. What is fake news really and why has it come to prominence?
Fake news is not new. It has been around ever since man learned to communicate ideas. It is the deliberate spreading of false information with the purpose of making people think that it is fact. It is not a reporting mistake, which does occur, and it is not something that one simply disagrees with.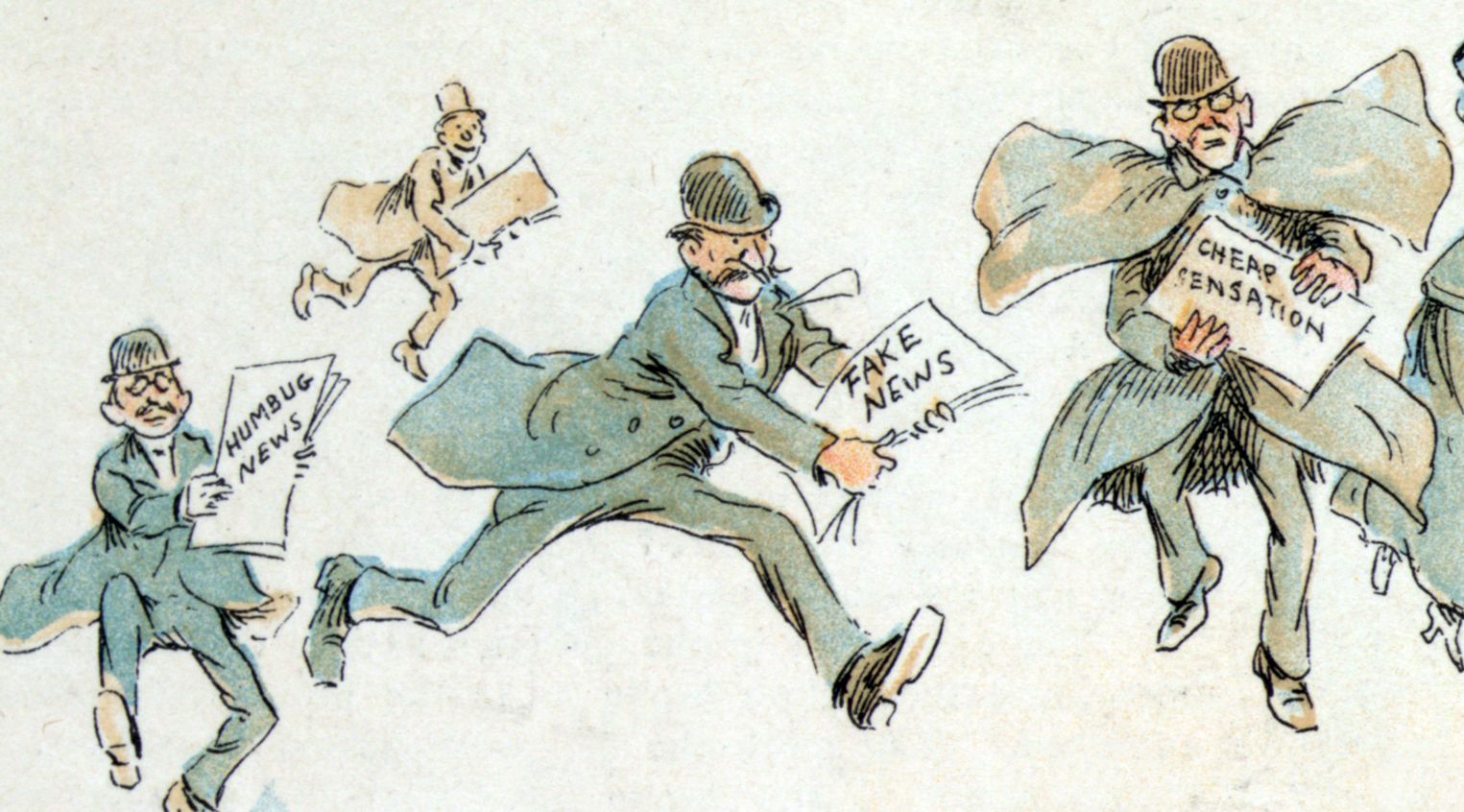 [Above: Cartoon from 1894 by Frederick Burr Opper]
Fake news has been used for incitement against others and for government propaganda, particularly during war.
So what is different today? News was once the domain of governments and other large organisations, including the large media companies, however the advent of the internet has allowed everyone to post anything and have it spread quickly to a wide audience. That, coupled with loss of trust in authority, the failure to teach clear thinking in school curricula, and the lack of willingness by people to take the time to study a situation from all angles, has led to a plethora of fake stories shaping opinions. These stories many be repeated many times; people tend to believe things that they hear multiple times. Thus fake news can dominate opinion.
---
TRAVEL: Travel tip: Why you should not put off your trip to Japan.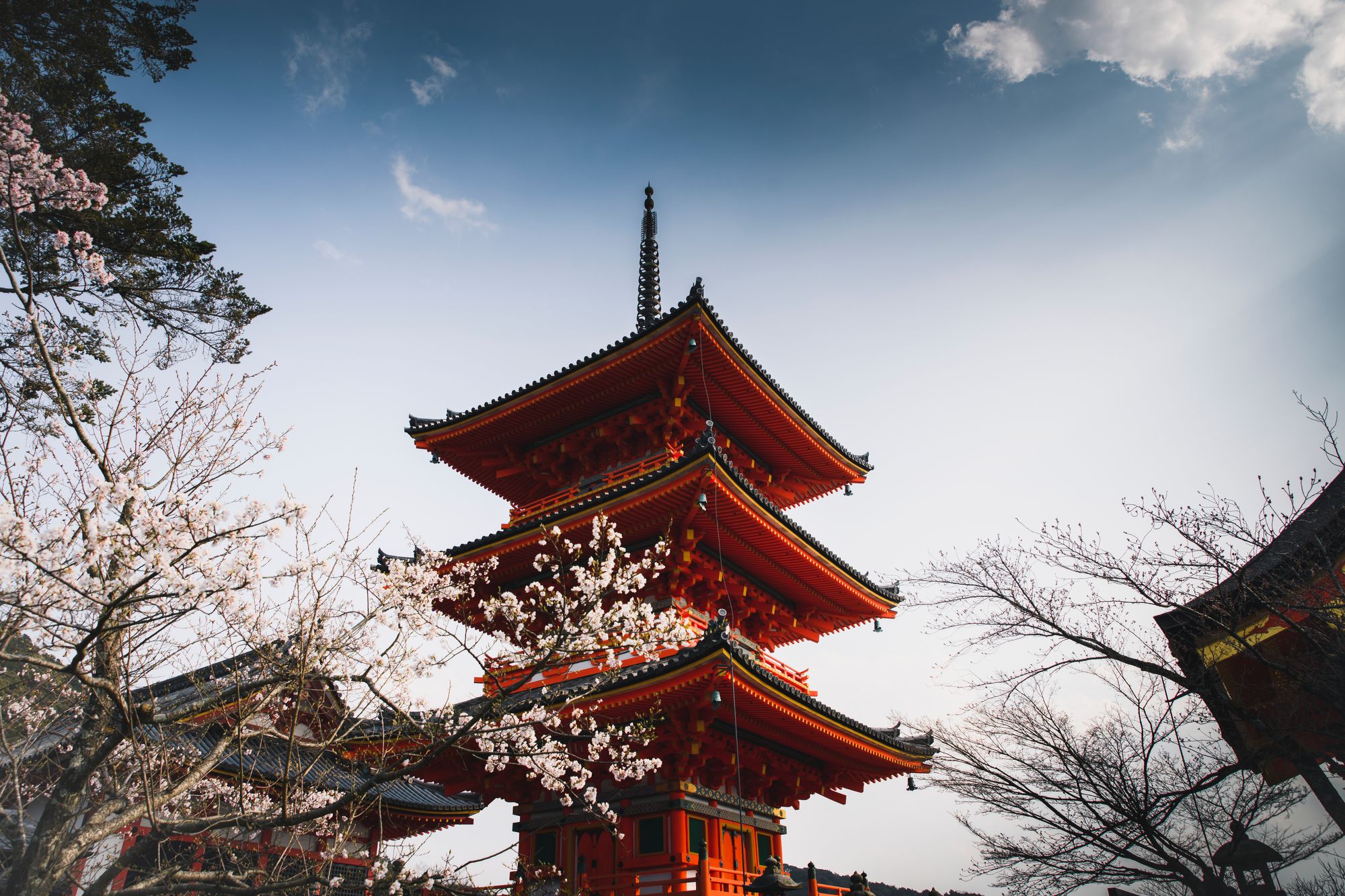 If you have been considering seeing Japan, PD recommends that you go now rather than putting it off. The reason is simple: next year Japan will be hosting the Summer Olympics. This will mean great crowds, booked out flights and hotels, and rising prices, if past experience is anything to go by. This advice applies to anywhere that you want to visit. Check out what major events, which inlude the Grand Prix and major cycling events, are being held, and plan accordingly.
---
TECHNOLOGY: OmniFob
The OmniFob is a smart universal remote that can connect to your smart devices. You can open your garage doors, switch on lights, unlock your front door if it has an electronic lock, switch on your house alarm, locate your cell phone, trigger your camera, send an SOS and even start your car. Of course your devices must be compatible (for example, your car must have MoboKey installed). It even has a built-in flashlight and a battery indicator.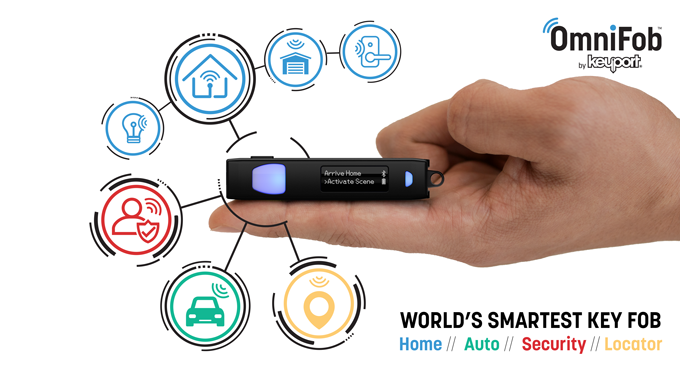 OmniFob is programmed using a cell phone app.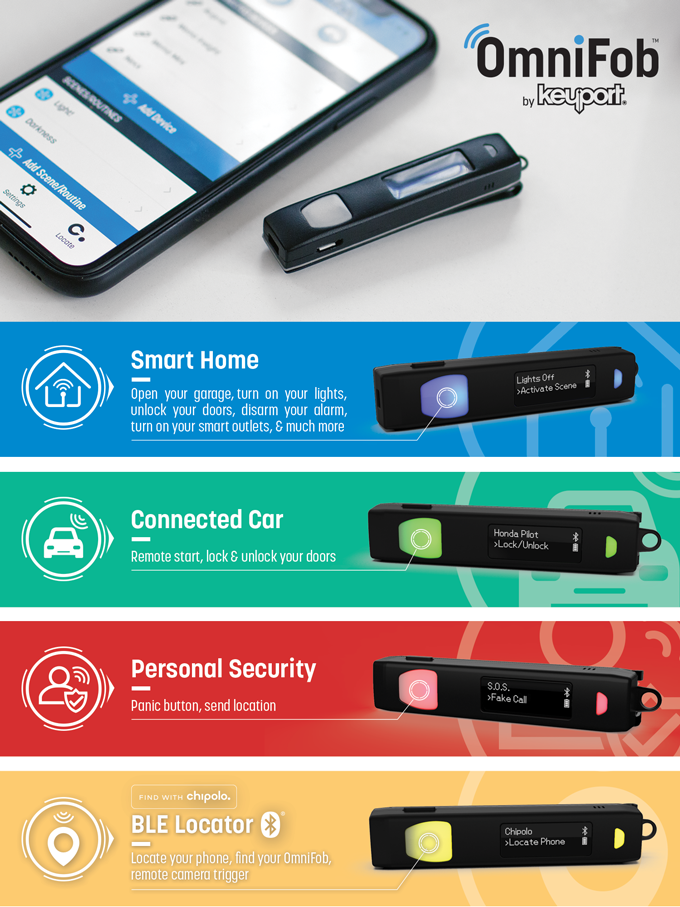 The OmniFob is made by KeyPort, masters in key holders and tools, and comes with a pocket clip. It clips into your KeyPort modular system (featured in PD: Cool Things issue 176. GHOST_URL/prowling-dog-cool-things-issue-176/).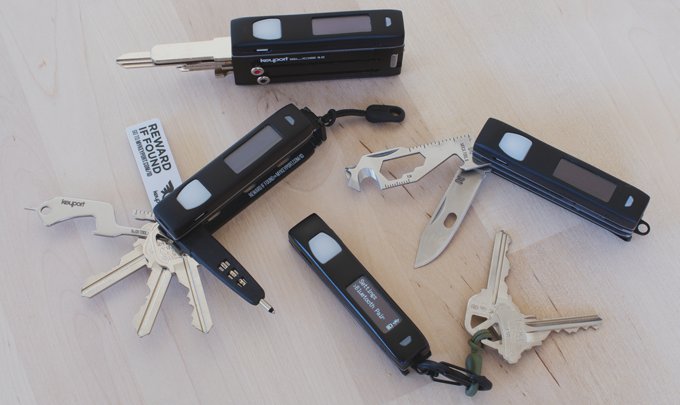 Check it out here:
https://www.kickstarter.com/projects/keyport/omnifob-smart-remote-fob/description
---
STATIONERY: Review: Code & Quill Habit System Planner
Code & Quill made a name for itself by putting quality before volume sales, and it has paid off. No one could argue with the quality of the paper, printing or binding of its notebooks, from its cute pocket books to its cloth bound journals. The cute ampersand symbol makes them instantly recognisable.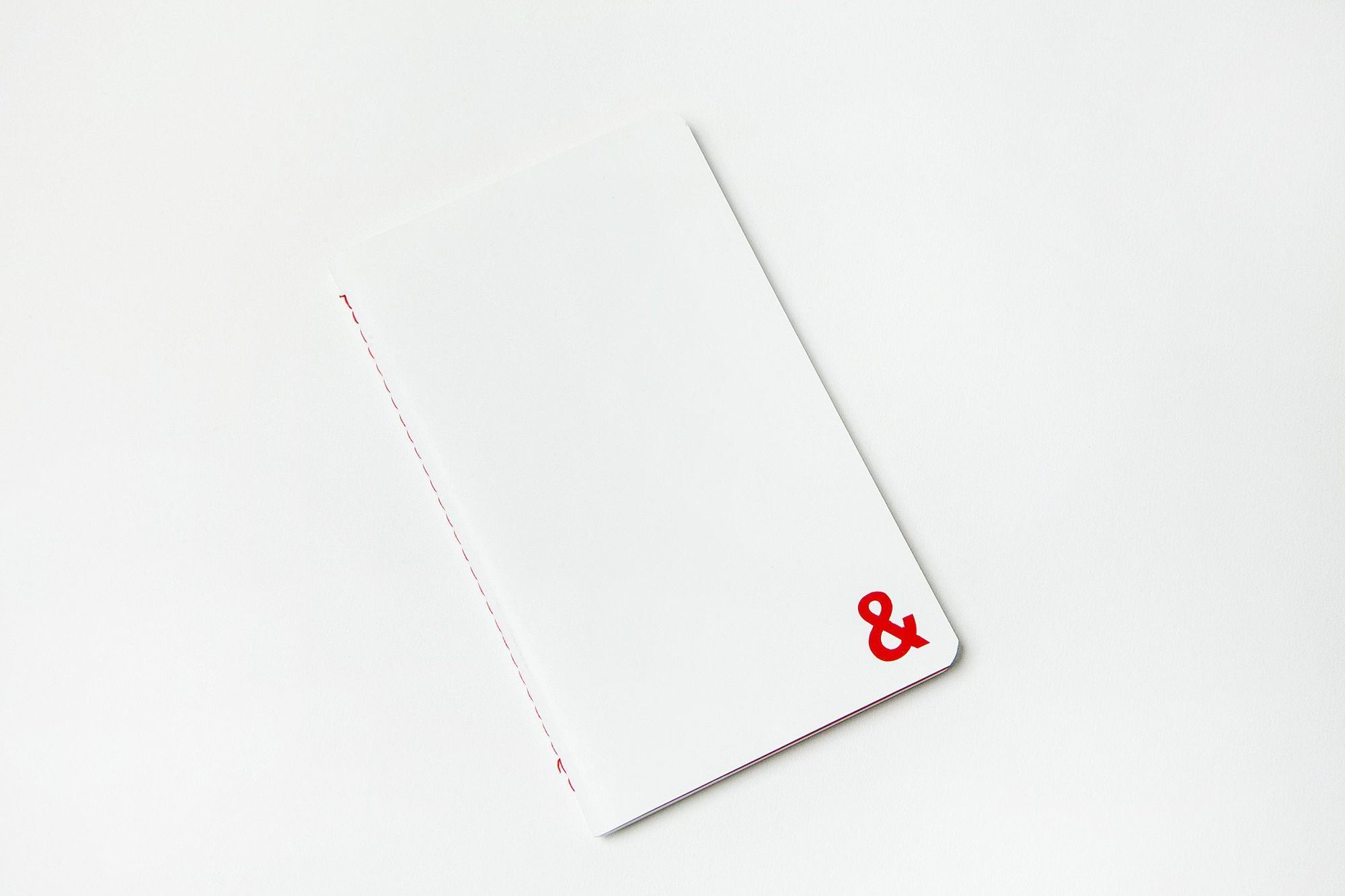 The Habit System Planner is one of Code & Quill's recent additions. The first thing that one notices about it is the size - it is bigger than others that PD has tried. Some people may like it, and it certainly is convenient on a desk, however it is more cumbersome to throw in a bag to take with you.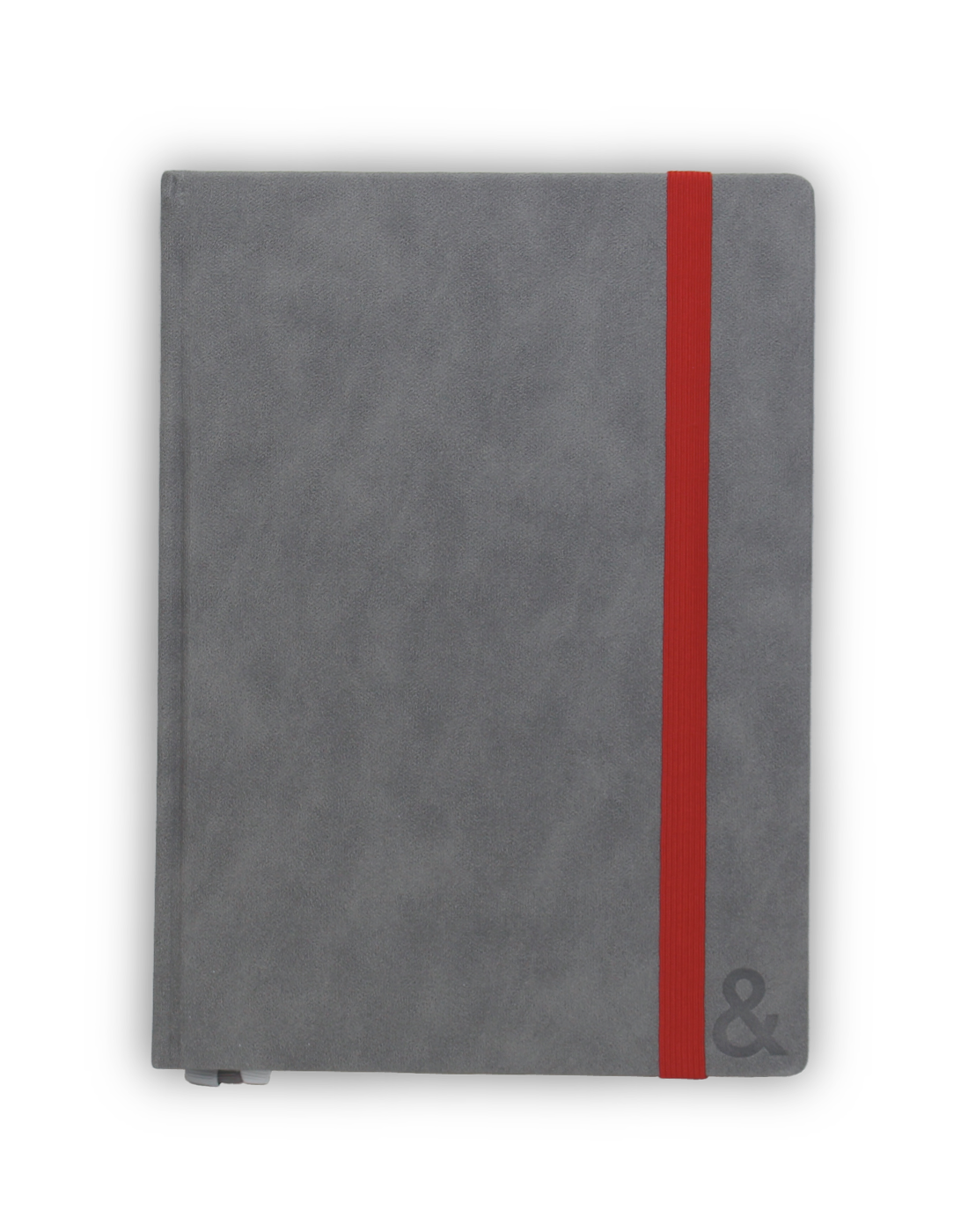 It follows standard practise, with 3 months' worth of pages. At the beginning there is a monthly section, followed by a weekly section and finally the daily page section - this is where you will spend most of your time.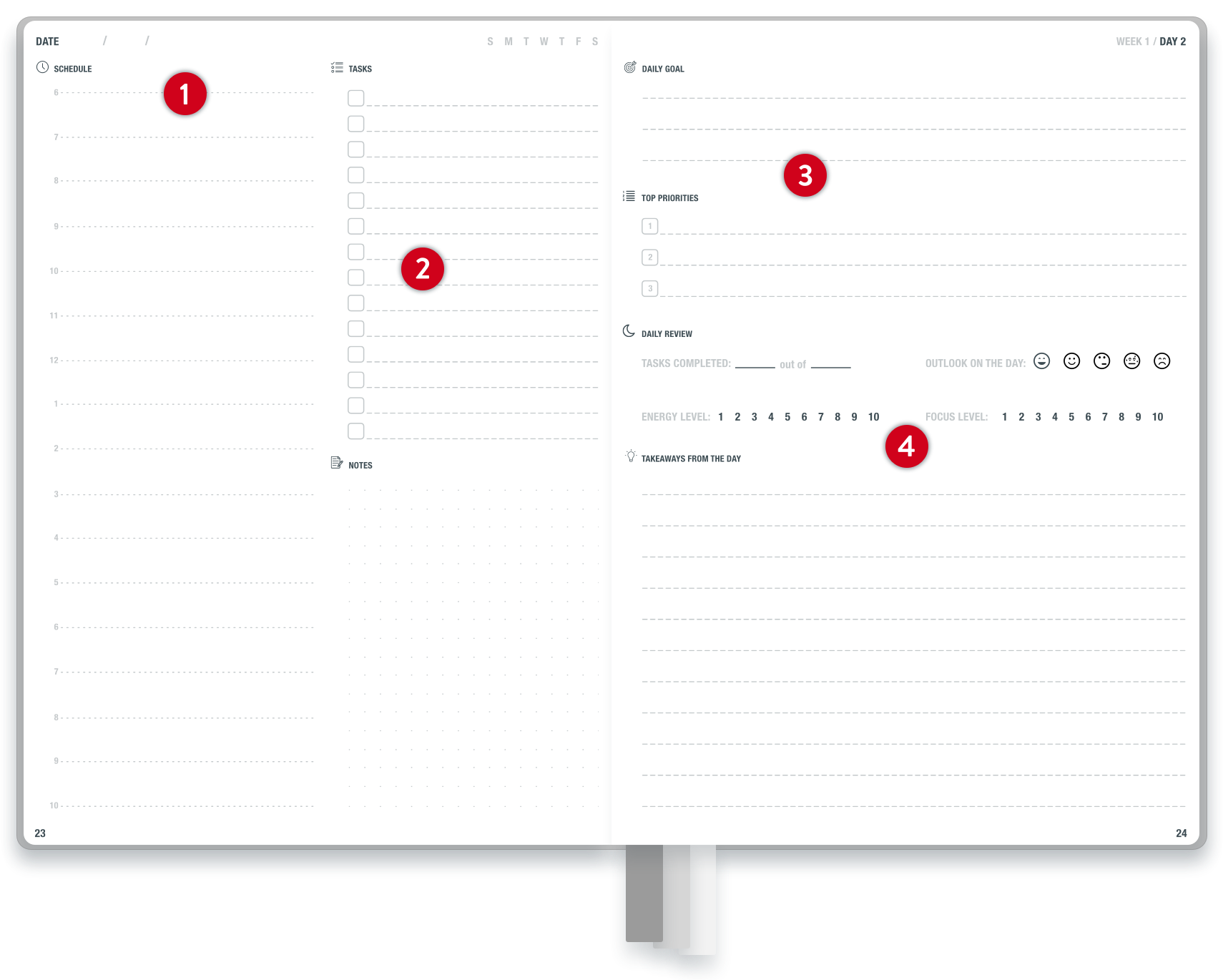 On the left is a timed daily planner for appointments, together with a list for tasks and notes. On the right there are sections for daily goals, top 3 priorities, review and takeaways from the day. PD found this a little repetitious - the daily goals and top priorities are similar. The "takeaways" section is large and the "notes" section small. PD ended up ignoring the headings and using the schedule, top 3 and other tasks, and using the "takeaways" section for notes.
PD's verdict: This will suit some people, especially for those wanting a desk planner. It is of top quality, however PD found the layout a little too repetitious for him.
https://www.codeandquill.com/products/the-habit-system-planner#
---
GADGETS & GEAR: Microblade Pill: tiny cutting tool
PD has lost count of the number of times that he has repeated that a knife is arguably the most useful piece of EDC that you can have. However, there are things that get in the way these days, such as laws in some countries that prohibit knives, and the TSA, which do not discriminate between potentially dangerous weapons and what could only be a harmless but useful tool (PD once had a small pencil sharpener confiscated). People have been trying out solutions that they hope will be compliant with the law. Although PD in no way is hinting that this is a way to circumvent the law, he found the Microblade Pill interesting (it is NOT TSA approved, by the way).

This little blade is tiny, but has many uses, such as opening packages and cutting pills.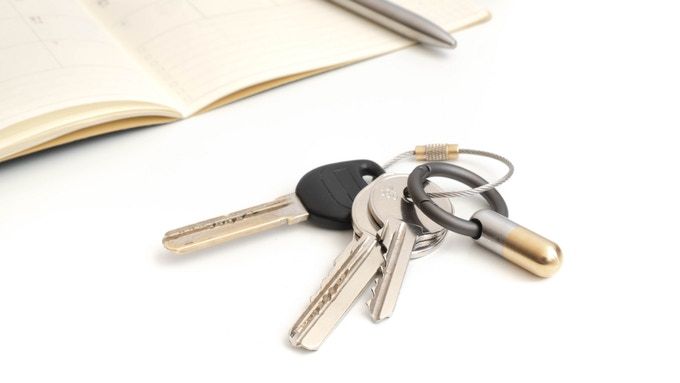 The knife is made from stainless steal. The caps come in stainless steel, brass and copper. The cap is held in place with an internal stainless steel spring. Very clever. The knife even comes with its own little carabiner ring.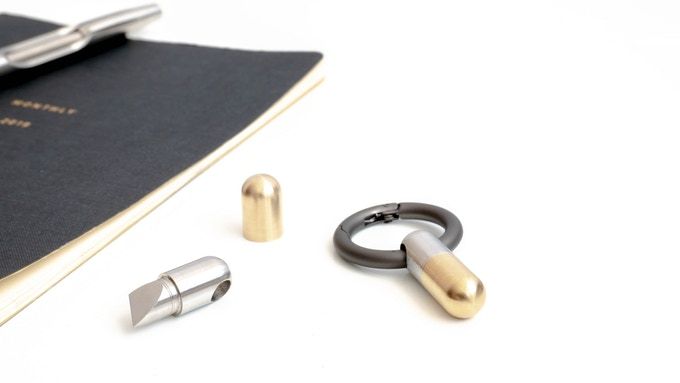 Check it out here:
https://www.kickstarter.com/projects/microcarry/microblade-pilltm-tiny-cutting-tool
---
BOOKS & WRITING: Death on the Nile letterpress edition.
Agatha Christie's famous novel needs no introduction - it has even been made into movies. It has the right mix for a thriller: an exotic location, some eccentric people, a crime and of course Hercule Poirot. You can add to the pleasure of reading a great book by having a beautifully produced edition. What better than a letterpress book from Thornwillow?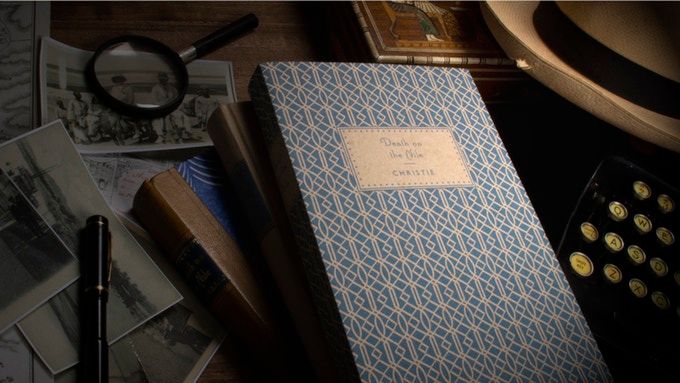 Thornwillow does its own printing and binding. The book is available in a number of bindings, from paper to half cloth, half leather and full leather, the latter in several choices. This caters for all budgets.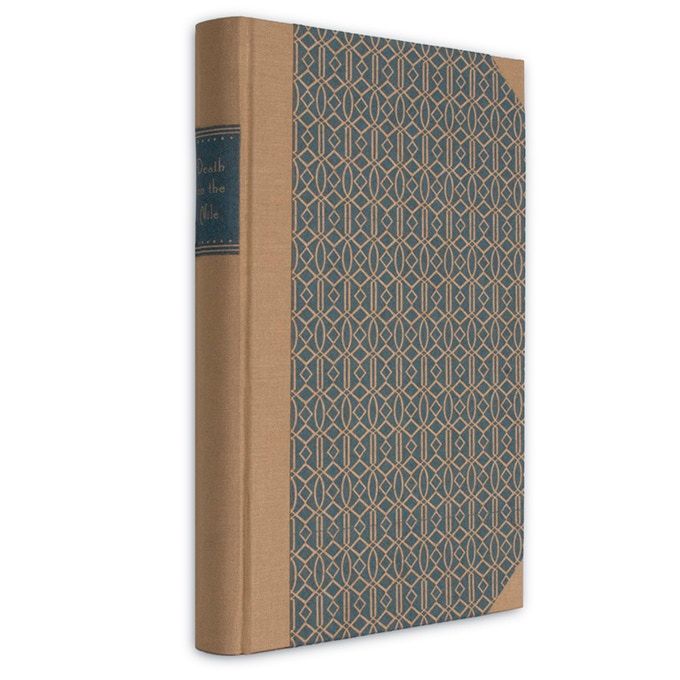 It is printed on fine quality paper.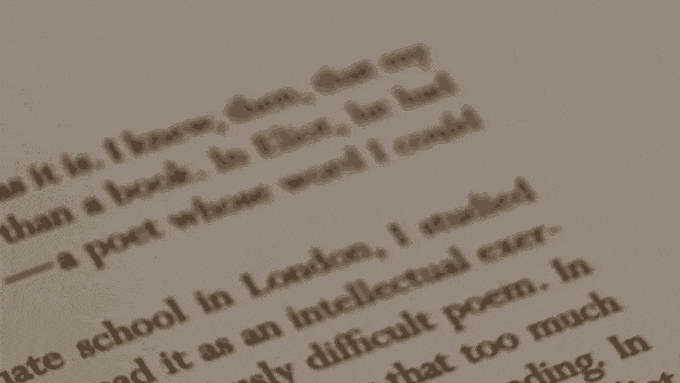 Each book will be numbered and signed by the publisher. Some editions are limited in quantity, so get yours here (but remember to get back to reading PD: Cool Things):
https://www.kickstarter.com/projects/1421716661/death-on-the-nile/description
---
MISC.: Flamethrower drone
Drones can be fun and exciting tools. You can race them, get sensational aerial photographs, even use them to drop off parcels. Clever people are finding more and more uses for these. Throwflame has come up with, you guessed it, a flame-throwing drone.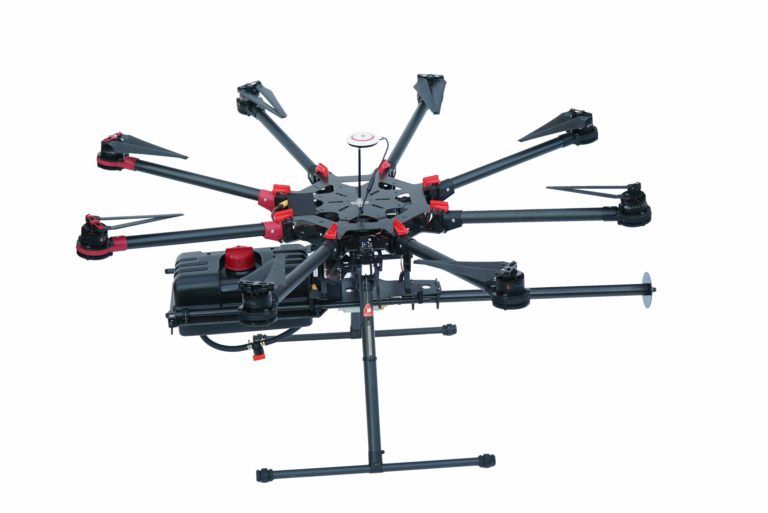 The TF-19 Wasp can throw a flame 25 feet (that's about 7.6 m) for 100 seconds.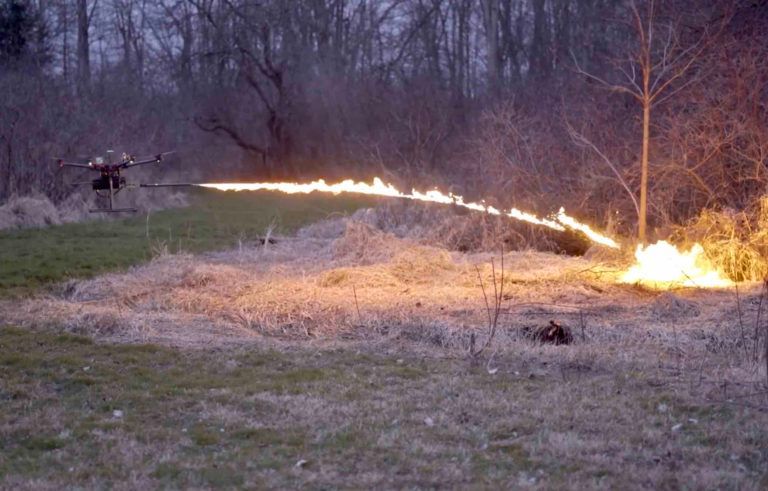 So why would you want one? There are plenty of reasons, some of which could get you into trouble, however it would be useful where fire is needed in areas that are too dangerous for people to get to, such as clearing burning and back burning by forest firefighters, or to clear vegetation debris that is too high to reach. PD also sees uses for pyrotechnicians and movie producers.
Before ordering one check your local laws, which vary from place to place, and abide by them. Also, always follow safety instructions.
Check it out here: https://throwflame.com/tf-19-wasp/
---
NEXT WEEK: What to look forward to.
Next week PD reveals some great new books to read over the summer.