In recent times there has been a trend to black food, from pasta to entire hamburgers. These look stunning, although PD could do without the black cheese. One ingredient that looks wonderful is black lava salt from Hawaii (do not confuse this with the pungent black Himalayan rock salt which has sulfur in it). New York based Sunday Suppers is introducing a line of beautifully packaged cooking ingredients, the ILĀ collection, which is debuting on Kickstarter and includes Hawaiian black lava salt. Its colour comes from activated charcoal.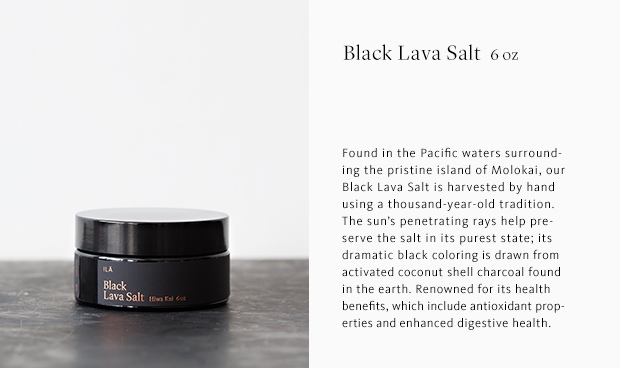 You can support this exciting project on Kickstarter:
https://www.kickstarter.com/projects/180473509/ila-essentials-for-a-beautiful-home-by-sunday-supp/description
http://www.sunday-suppers.com/
Note: photographs are from the relevant website and are the copyright of the respective owners.
Contact Prowling Dog at prowlingdog@protonmail.ch
© 2015 Prowling Dog