EDITORIAL
It is time to start planning your next holidays. This month PD will take you to some interesting and unusual places, starting with a centuries-old salt mine. If you think salt mines are boring, reading on will change your mind. This one is so special that it is listed on the world heritage register. Do not forget to scroll down for PD's project of the week.
---
WIELICKA SALT MINE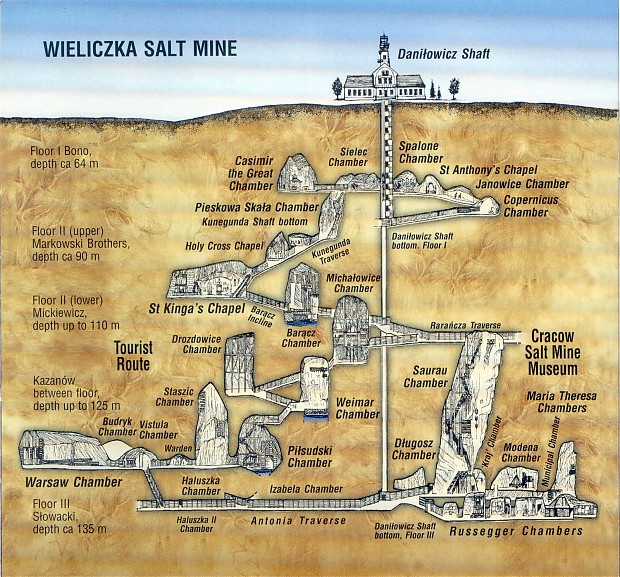 The Wielicka salt mine is not far from the old Polish capitol of Krakow. It had been in operation from the 12th century until 2007. The mine has a rich history and is now famous for its many sculptures, which include a cavernous chapel, all carved out of the rock salt in the mine.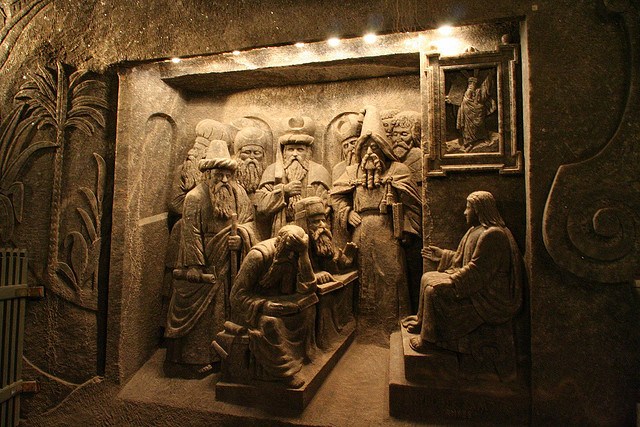 Visitors are taken down in a small miners' lift, which only takes a small number of people at a time. For those feeling fit, there are stairs.
Stories and legends abound. The best known one is about St Kinga, 1224-1292. Princess Kinga of Hungary was engaged to Bolesław V the Chaste, the Prince of Krakow. Before leaving for Poland she threw her engagement ring into the Maramures salt mine in Hungary. The ring was miraculously recovered in the Wielicka salt mine. She spent her life doing charitable work, including helping lepers. When the Prince died she sold her possessions and spent the rest of her life in a monastery. The Chapel in the mine is devoted to her.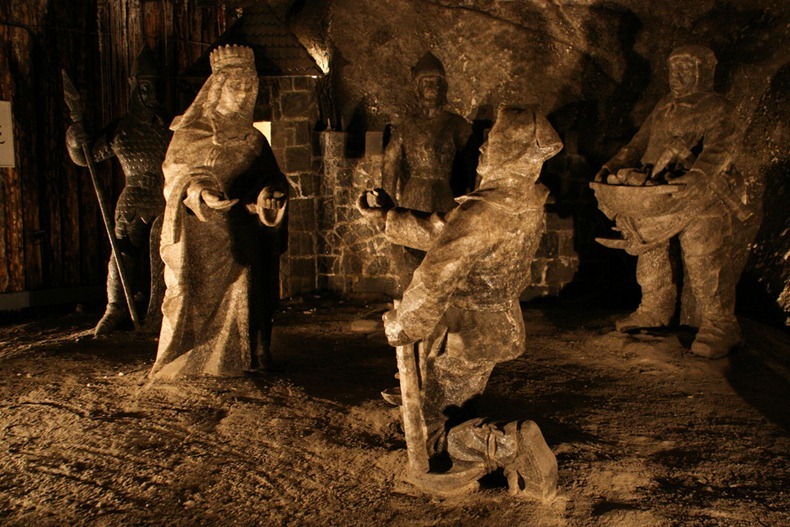 Above: Kinga's ring is found.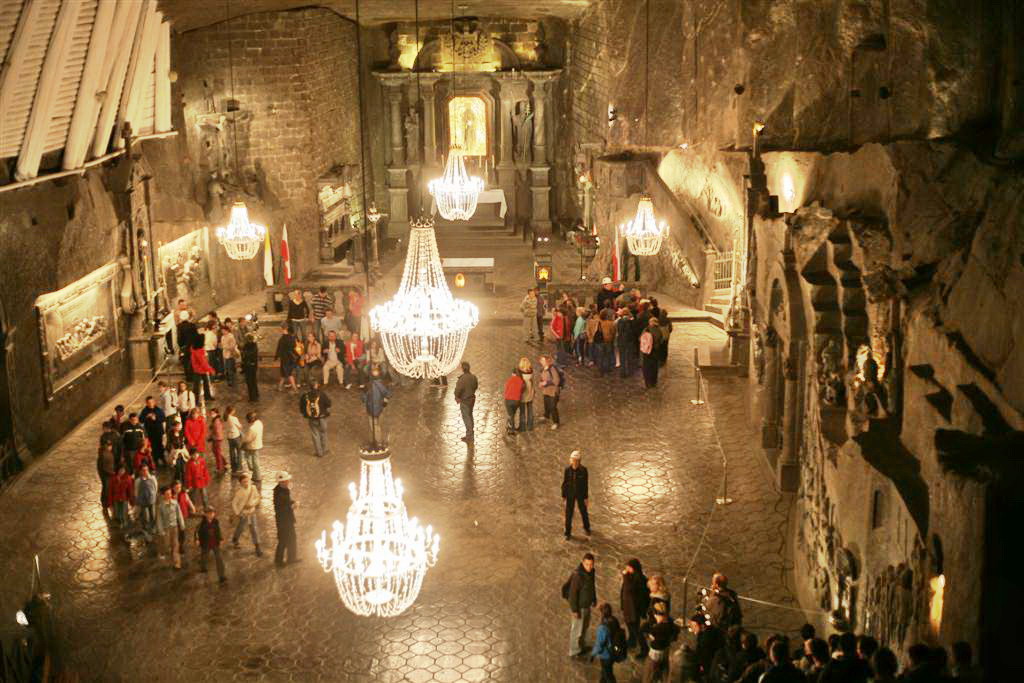 Above: Chapel of St Kinga.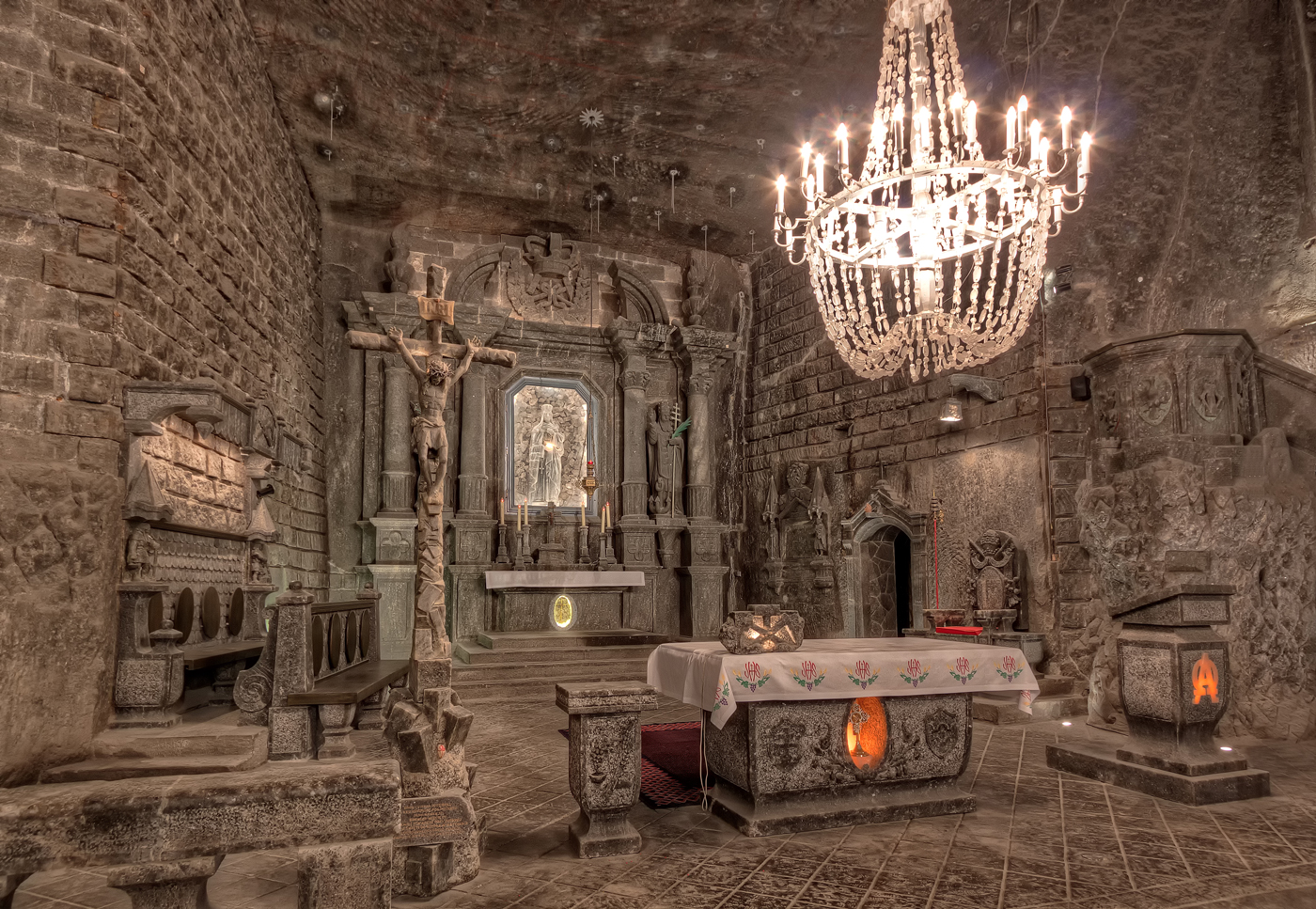 Above: Chapel of St Kinga.
[Photograph: Nico Trinkhaus http://sumfinity.com/photos/poland/wieliczka/kinga-chapel-wieliczka-poland]
---
PROJECT OF THE WEEK: SPARKBLADE
Sometimes something simple can be very useful and interesting. Sparkblade is a one such tool, beautifully designed.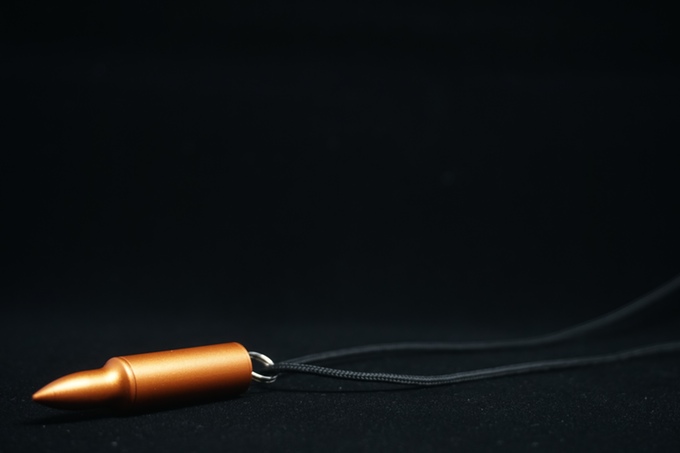 In the clean, curvy shape houses a small knife and a fire starter rod. The knife is protected by a screw cap. It is the kind of tool that is useful and small enough to have on your key chain. And the fire starter rod? Who knows, you may save the day at the barbecue.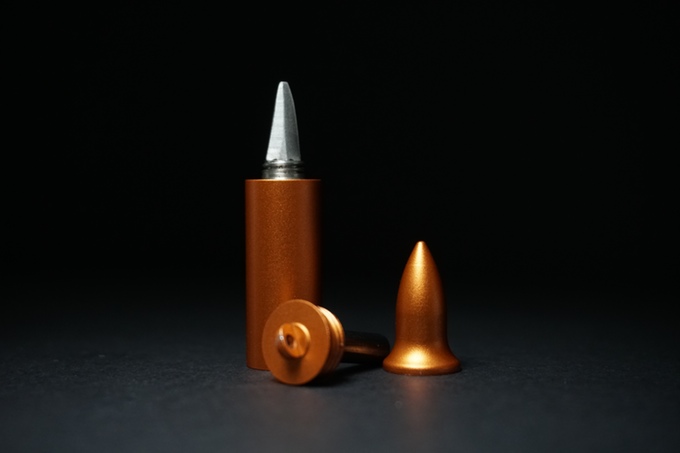 A real achievement in design, available in several colours, including an eye catching orange.
https://www.kickstarter.com/projects/1517686137/sparkblade-a-useful-modern-accessory
Important disclaimer: Remember that crowdfunding sites are not stores. You may decide to back this project and provide funds, however there is no guarantee that any project will be delivered - the rate of failure is about 10%. PD is in no way accountable for the success or otherwise of any project and writes in this column purely for entertainment purposes, not to promote any project, and will in no way be held liable for any failure or money lost by anyone. It is a case of "buyer beware". It is a sad reflection on the era we live in that PD must resort to this type of disclaimer.
---
Note: Any persons in the photographs are travelers and are not in any way related to PD.
Note: photographs and illustrations are from the relevant websites and are the copyright of the respective owners.
Note: PD does not get sponsored by any company and chooses to write about products that catch his eye while on the prowl, without the makers' knowledge. That way he remains impartial.
Contact Prowling Dog at prowlingdog@protonmail.com
© 2016 Prowling Dog