CONTENTS
Editorial.
Travel: Top travel tip #2.
Technology: QuietOn ear plugs.
Stationery: Thornwillow Identity Cards.
Gadgets: GS1 knife.
Books and Writing: Girrion.
Project of the week: Tortuga 1667.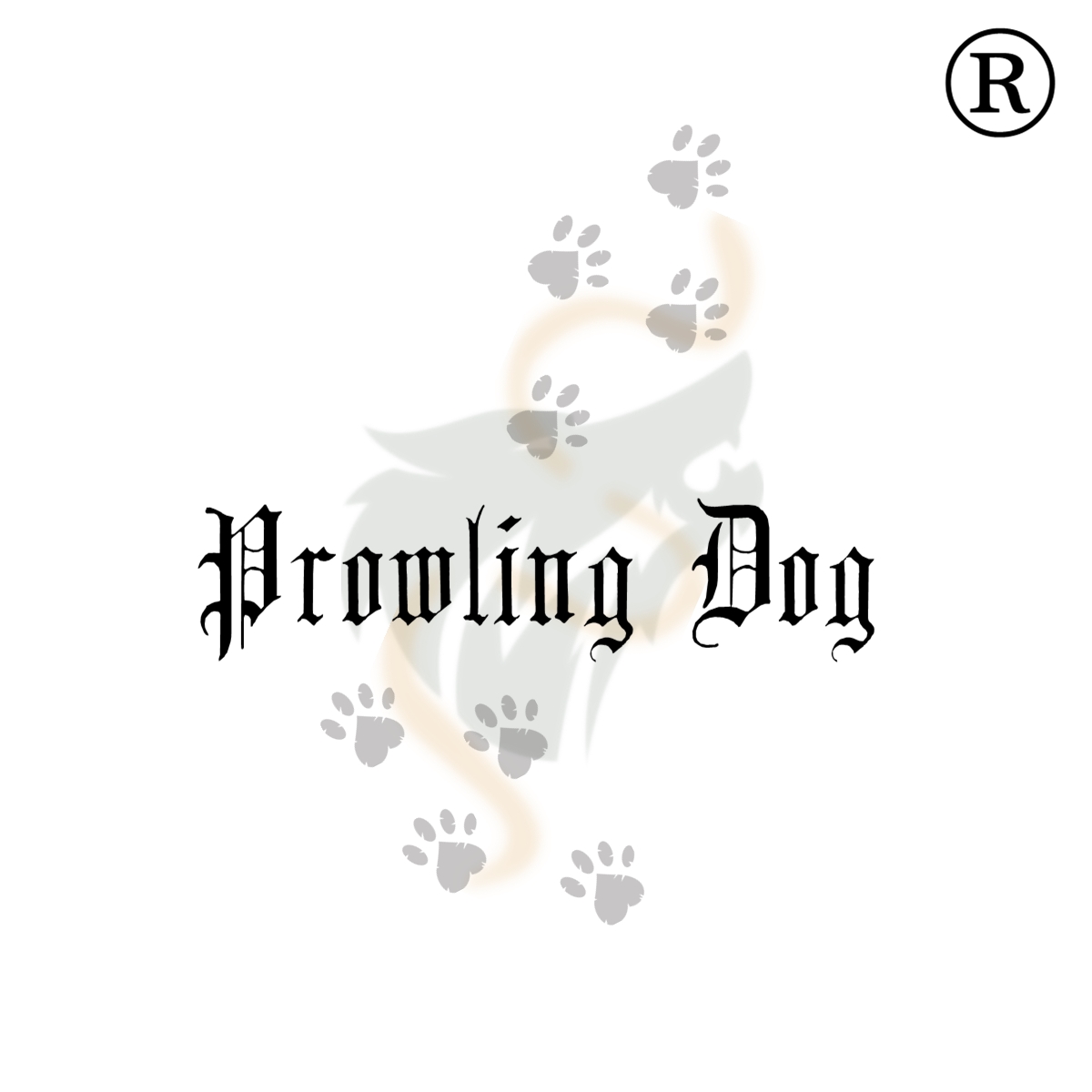 ---
EDITORIAL
PD apologises that this week's issue is a day late, the result of a very busy schedule of prowling. You will no doubt agree that with this week's delights it was worth the wait. PD starts off with another travel tip, this time for your safety. For that trip, grab yourself some noise cancelling ear plugs, and for your journey take some classy business cards to give to people you meet on the way. You will need a great pocket knife for those jobs that come up, and something to read. PD has all of this covered. Finally, in Project of the Week you can be pirate again.
---
TRAVEL: Top travel tip #2
Traveling is a wonderful experience. It opens our eyes to the world, helps young people to "grow up" and is a lot of fun. Unfortunately bad things do happen, especially to tourists that, well, look like tourists. Crime is one of them. There are ways of preparing yourself, including learning a self defence technique such as Krav Maga and carrying self defence tools (see PD 24th July, 2016).
There are also some simple precautions that you can take, such as carrying a "mugger's wallet". Carry your main wallet where thieves cannot easily get to it, such as an inside pocket of your jacket, but also carry another wallet with a small amount of cash and a dummy card that can be mistaken for a credit card at a glance. If you are held up, give the thief this wallet. Most muggers will not stick around to see what else you may have. Likewise, you can carry a cheap credit card cell phone, without a SIM card in it, to hand over should the thief demand your cell phone.
---
TECHNOLOGY: QuietOn ear plugs
PD has been road testing the QuietOn noise cancelling ear plugs in a variety of places including aeroplanes. These are not meant for those wanting to cut out noise totally. They remove lower frequencies and attenuate noise. It is like turning sound down to a comfortable volume.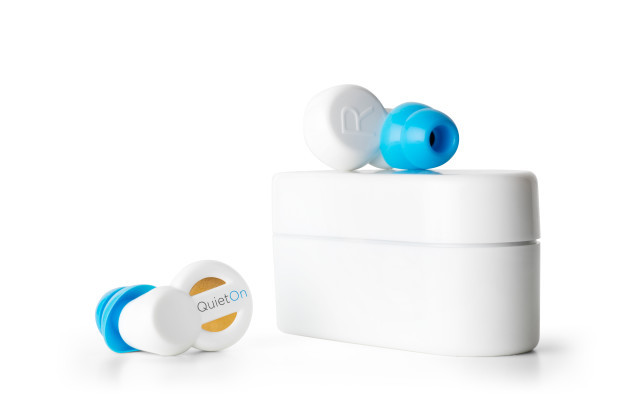 They are in the form of ear plugs. They are comfortable to wear and relatively discrete, at least compared to many other noise cancelling devices. Taking them out of their case turns them on and putting them back switches them off. The case also doubles as a USB charger.
Important disclaimer: PD has produced this article for your information as to what is available and as PD is not a professional or expert in hearing protection, this cannot be taken as a recommendation that they are suitable for your specific needs. Before use, check technical specifications and make sure that they are suitable for the purpose that you intend to use them. PD will not be held liable for any injury, hearing loss or other consequence from any reader using this product. Always check with a professional before using any hearing protection product.
---
STATIONERY: Thornwillow Mini Business Cards
Business cards tend to be boring and most end up in a desk drawer never to be looked at again. If you want to stand out, then go for these letterpress mini cards from Thornwillow. These cards are 2 1/4" x 1 3/8" (standard USA cards are 3 1/2" x 2") and come in matchbox-sized packs. There are various colours and designs to choose from.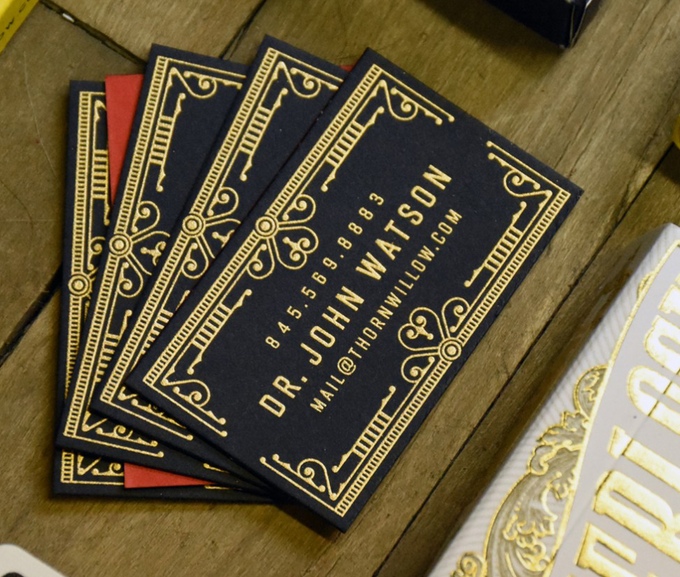 Because they are made using traditional letterpress techniques and historical machinery to high standards of quality and craftsmanship, they are more expensive than the common business card, but the look and feel of the cards says it all.
---
GADGETS: GS1 knife
As regular readers are aware, PD considers the pocket knife the single most essential EDC tool. New designs are appearing all of the time. One of the latest is the GS1 folding knife from JHO Knives. This knife, the Gentleman Slasher, has a squared off blade, inspired by the straight razor, and a matching angular handle.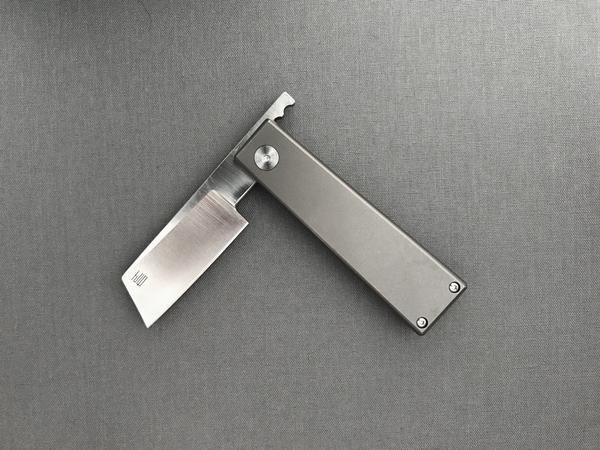 ---
BOOKS AND WRITING: Girrion
As you are aware PD has a wide interest in books, and so he has been mixing things around in these posts. This week it is back to comic books. The Girrion series has been going on for a while, but do not despair, you can catch up.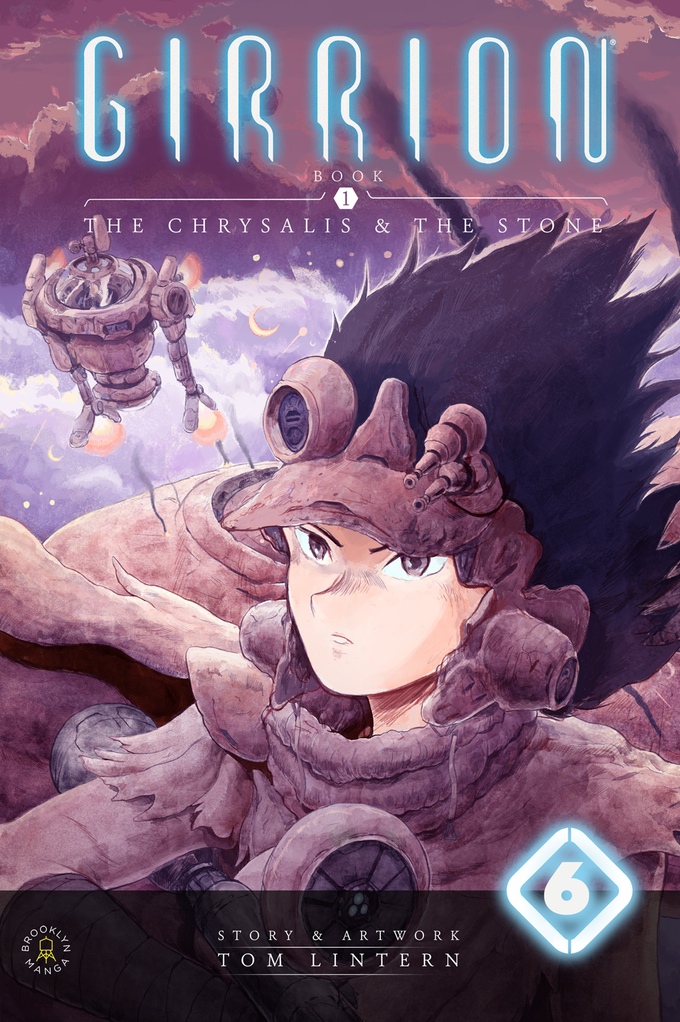 In the words of the creator, "GIRRION is a sweeping sci-fi fantasy story of a hero's journey in a distant world in a distant time. The saga is told through the eyes of Jarra, a poor factory worker who dreams of escaping his world of endless toil. His wish comes true, though not in a way he would have ever wanted, when his city is attacked by a dark entity called the Halodron. He escapes the conflict, but only to be thrust into a war of other-worldy magic and weaponry.
"Amidst the destruction, history begins to unravel as soldiers of a forgotten war resurface and the secrets of a mysterious technology known as Girrion come to light as its scattered remains suddenly start to "reawaken". With little time and resources, the hero must help save his crumbling empire from its destructive past."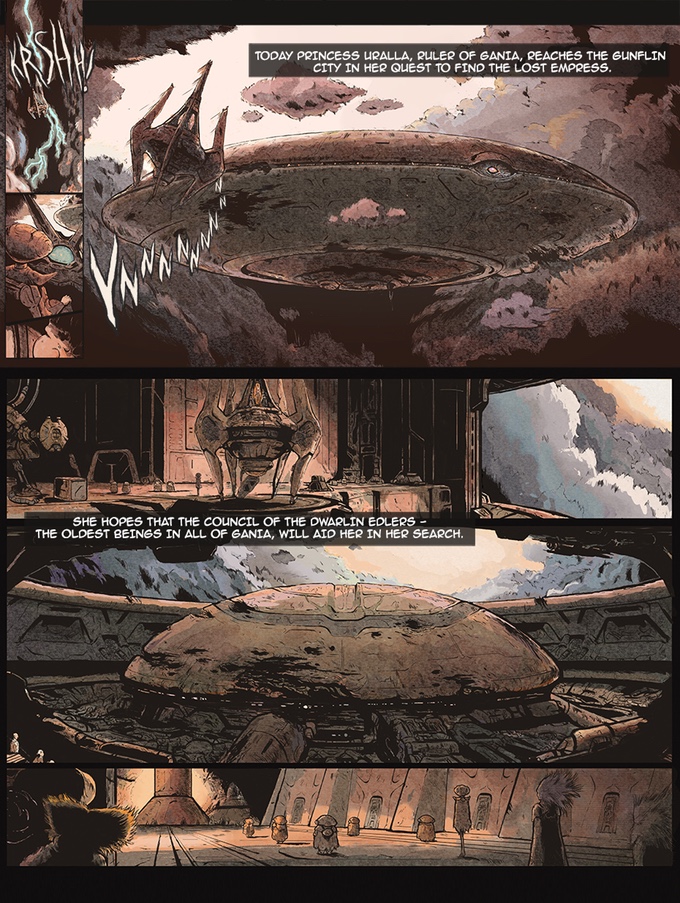 Good for pups and for those who fondly remember the comic books from their puppyhood days.
https://www.kickstarter.com/projects/1405228741/girrion-book-1-the-chrysalis-and-the-stone-issue-6?ref=category
---
PROJECT OF THE WEEK: Tortuga 1667
While remembering your puppyhood, remember those board games the family used to play and dressing up as a pirate dog? Now you can combine the two with this fun game.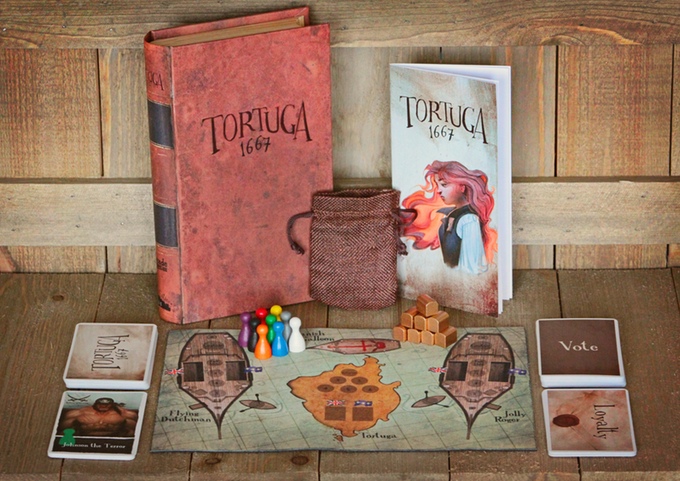 "The year is 1667 and you are a pirate sailing the waters of the Caribbean. A Spanish Galleon floats nearby, and you've talked your crew mates into working together to steal all of its treasure. What you haven't told your fellow pirates is that you have no intentions on sharing the treasure once you have it. Your crew mates have told you that they share your loyalty and that they'll help you maroon the greedy pirates on your ship to the rocky island of Tortuga. But you've seen your friends' loaded pistols and heard their whispering of a mutiny. You know that nobody can be trusted." [Quote from the project's page.]
The game comes in a great book style box and costs only a few pieces of eight. The game is proving popular, having already more than ten times is target funding and still has a while to run.
https://www.kickstarter.com/projects/travishancock/tortuga-1667-a-pirate-game-of-mutiny-plunder-and-d?ref=category_recommended
---
Important disclaimer: Remember that crowdfunding sites are not stores. You may decide to back this project and provide funds, however there is no guarantee that any project will be delivered - the rate of failure is about 10%. PD is in no way accountable for the success or otherwise of any project and writes in this column purely for entertainment purposes, and will in no way be held liable for any failure or money lost by anyone. It is a case of "buyer beware". It is a sad reflection on the era we live in that PD must resort to this type of disclaimer.
Note: photographs and illustrations are from the relevant websites and are the copyright of the respective owners.
Contact Prowling Dog at prowlingdog@protonmail.com
© 2017 Prowling Dog
---