CONTENTS
Editorial: Protect your eyes now
Travel: Scott Reinhard Maps for your wall
Technology: Samsung finally unveils its folding phone
Stationery: Pen Addict's Burton A5 case
Gadgets and Gear: Aether Voyage sunglasses
Books and Writing: The Angel-Evoking Tarot
Miscellaneous: The grimoire
PD: Store is under renovation and is currently unavailable
Contact Prowling Dog at prowlingdog@protonmail.com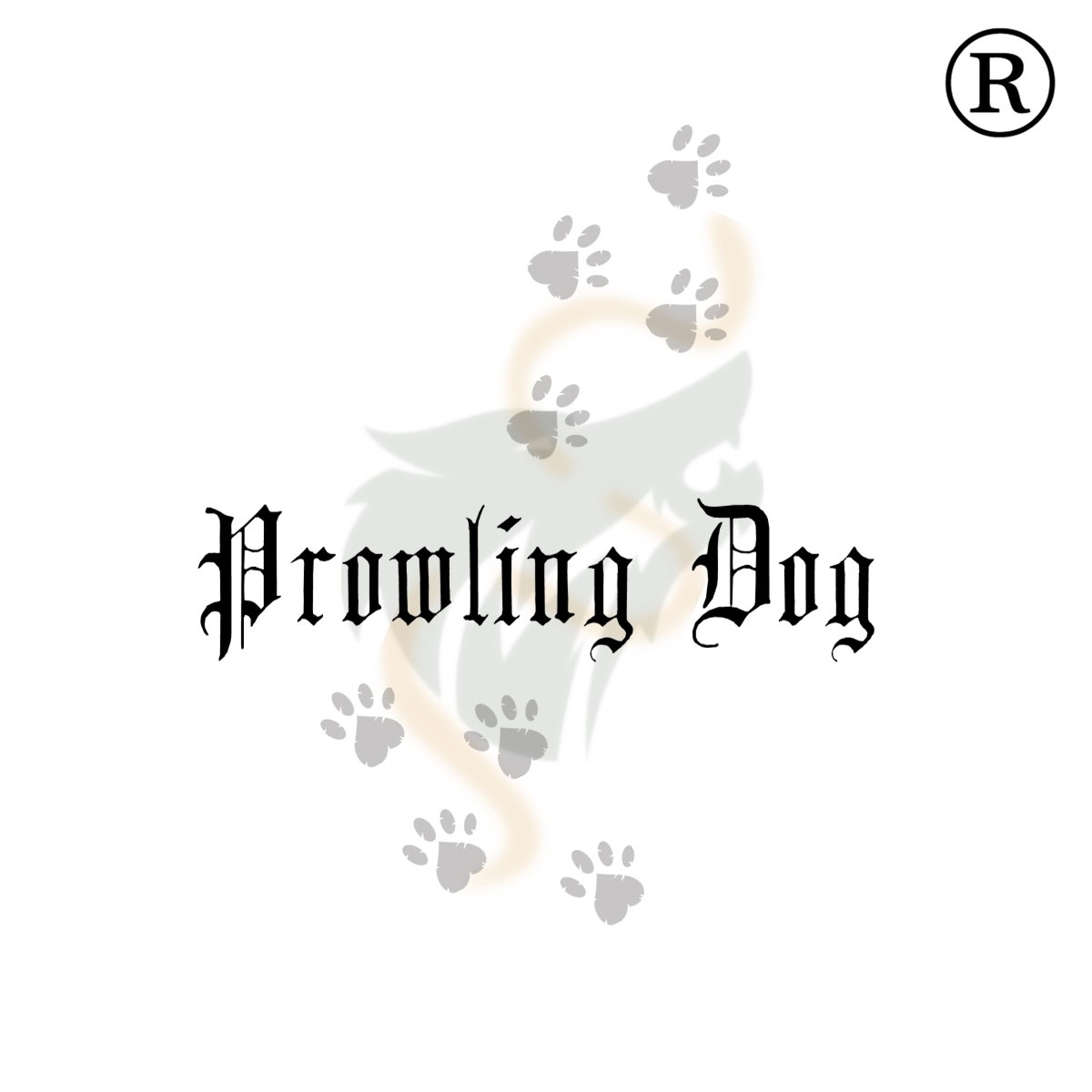 ---
EDITORIAL: PROTECT YOUR EYES NOW
With Spring just around the corner (for us in Europe and North America anyway, sorry MOTS) it is time to get sun protection for your eyes. Sun damage is linked to accelerated cataract formation and possible damage to the covering layer of your eyes, so it is about more than looking cool. You won't notice the damage until many years later. So its a bit like the saying about planting trees - the best time to do it was 20 years ago, the next best time is now.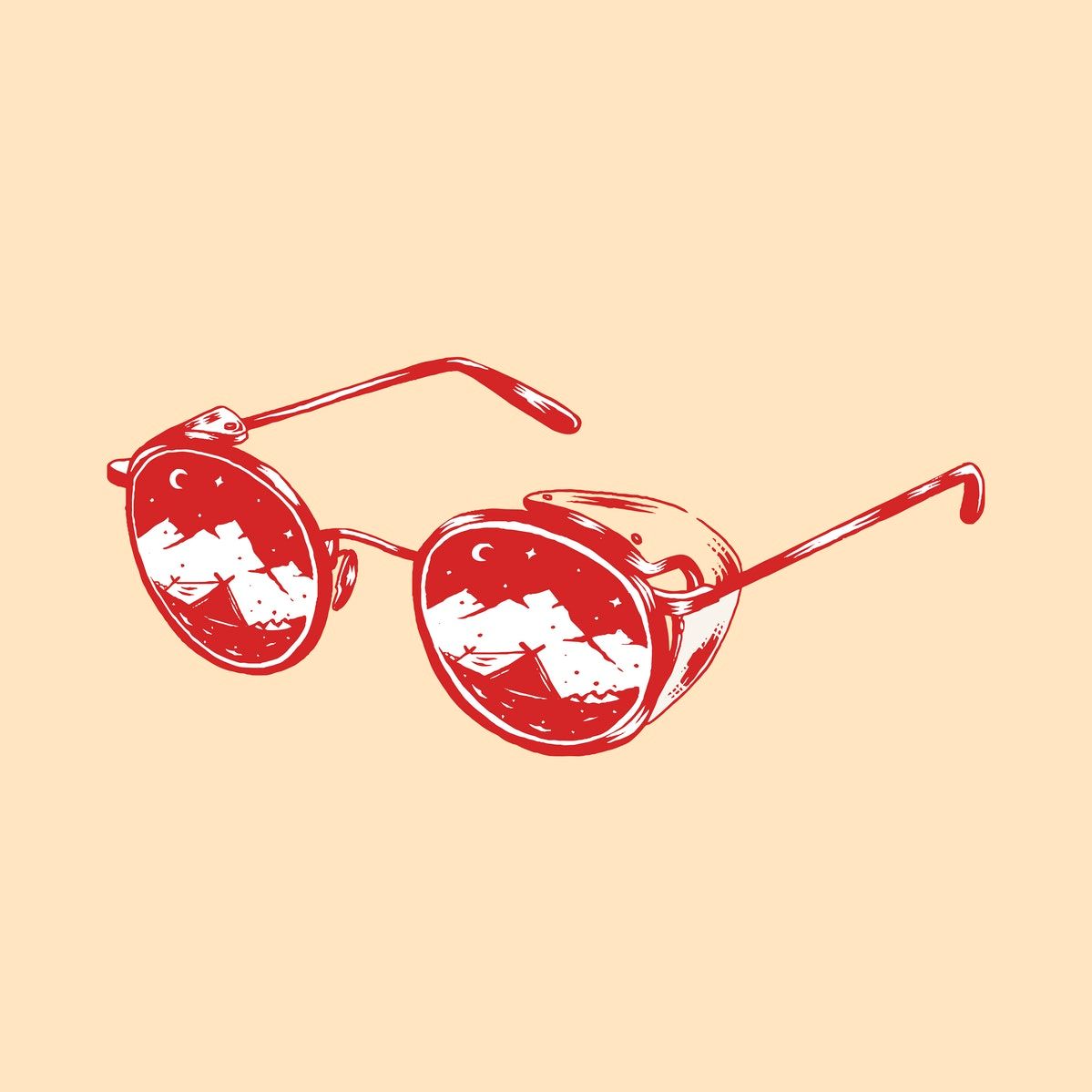 Looking at various websites from trustworthy organisations such as the American Academy of Ophthalmology, a clear message comes through. Summarised, you should consider the following:
Make sure the lenses give 100% UV protection, both UVA and UVB protection (this should be on the label).
Bigger glasses and wrap-around glasses give better protection.
The darkness or colour of the lenses does not affect protection, so go with what you like in this regard.
Polarisation reduces glare and is therefore better for things such as driving however this does not give better protection.
There seems to be little relation between cost and protection.
https://www.aao.org/eye-health/tips-prevention/top-sunglasses-tips
---
TRAVEL: SCOTT REINHARD MAPS FOR YOUR WALL
If you are into beautiful maps check out this Brooklyn-based graphic designer's work. Scott takes old topographical designs and digitally renders 3-D elevations. Although in reality flat, the maps really look 3-D.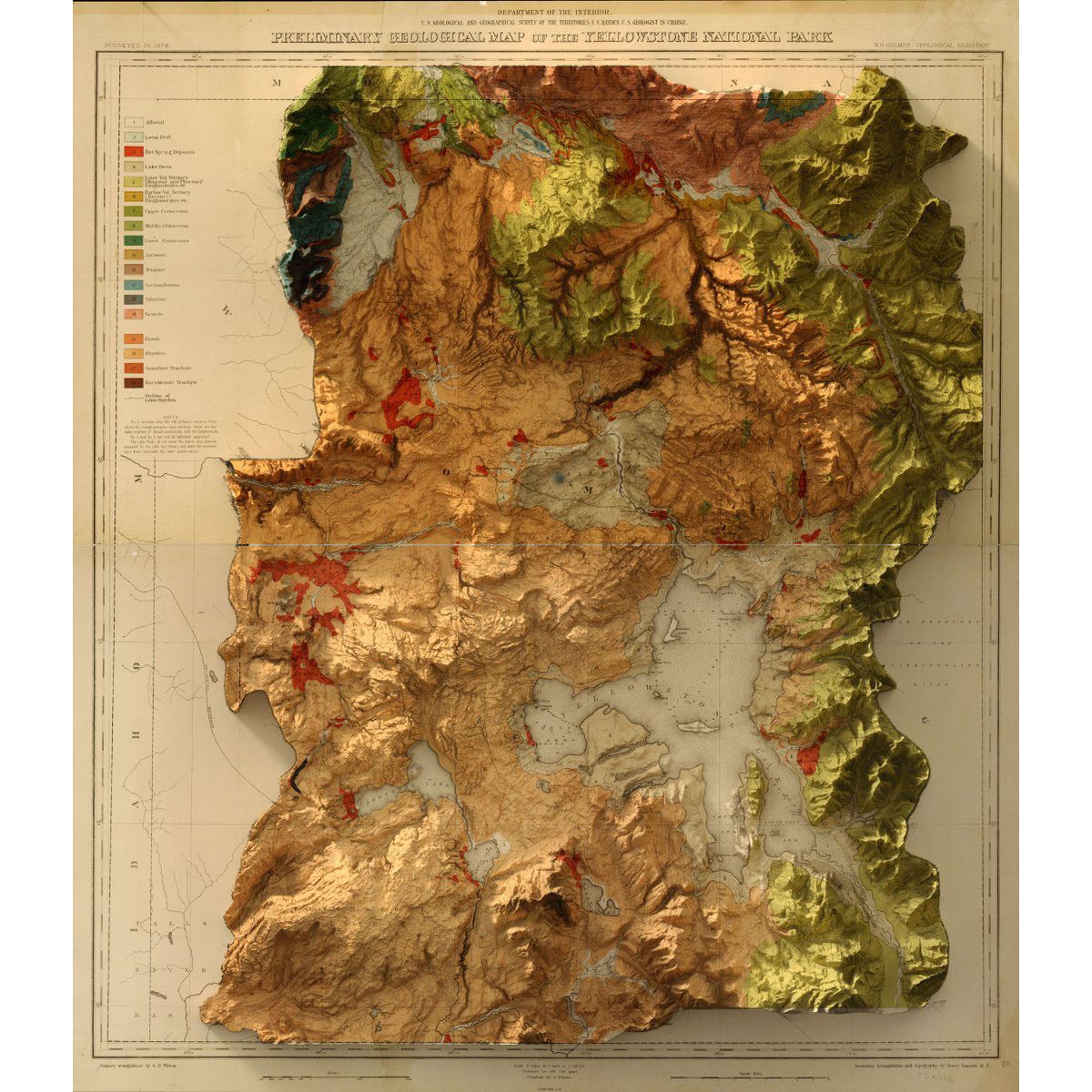 [Above: Yellowstone National Park]
Scott has various US-based maps. The maps are available in several sizes and come either framed or unframed.
Check out Scott's work here:
https://www.scottreinhardmaps.com/
---
TECHNOLOGY: SAMSUNG FINALLY UNVEILS ITS FOLDING PHONE
The Korean tech giant has finally unwrapped the phone we have all been waiting for, and what a beauty it is.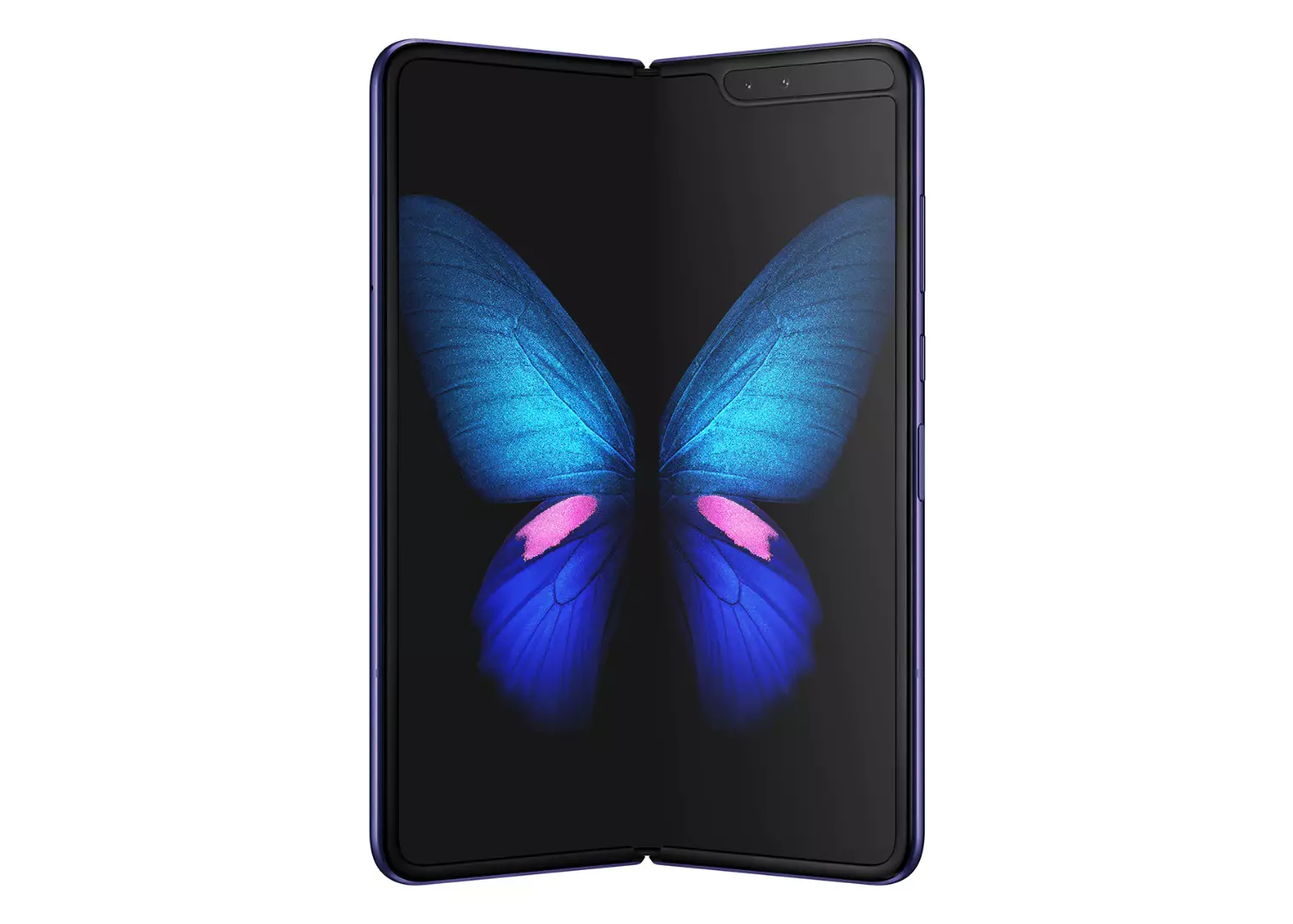 The folding phone, dubbed the Fold (what else would you call it?), sports an OLED screen that opens out to 7.3 inches, the size of a mini tablet. Don't worry, there is a smaller screen at the front so you don't have to hold the full sized phone to your ear. Apps seamlessly go between the two when you open and close the device.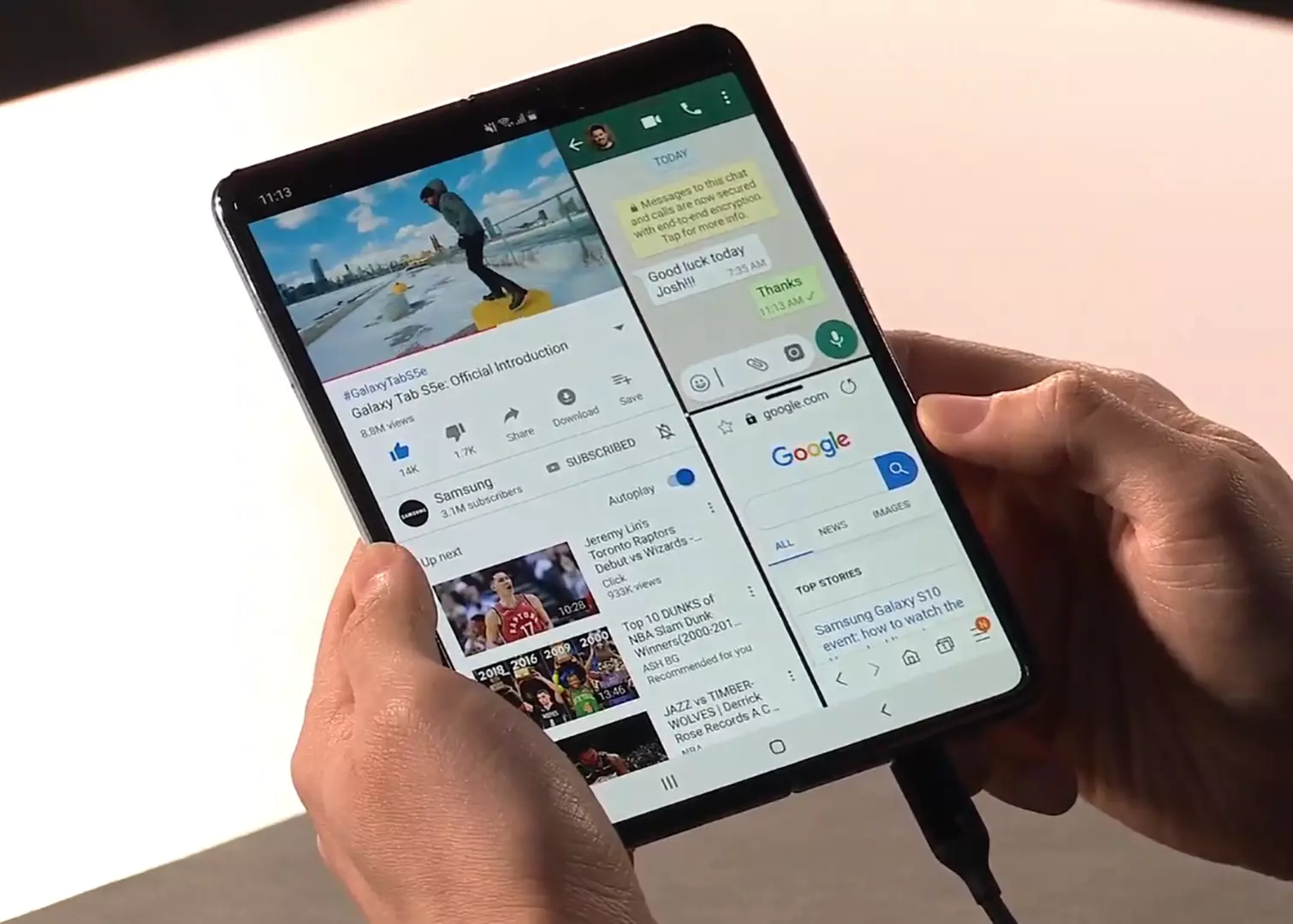 The specs are impressive, with 12 GB of RAM and 512 GB of storage. It has 2 batteries to keep it all going. Three cameras should cover all of your needs. Want more? Samsung will have a 5G version.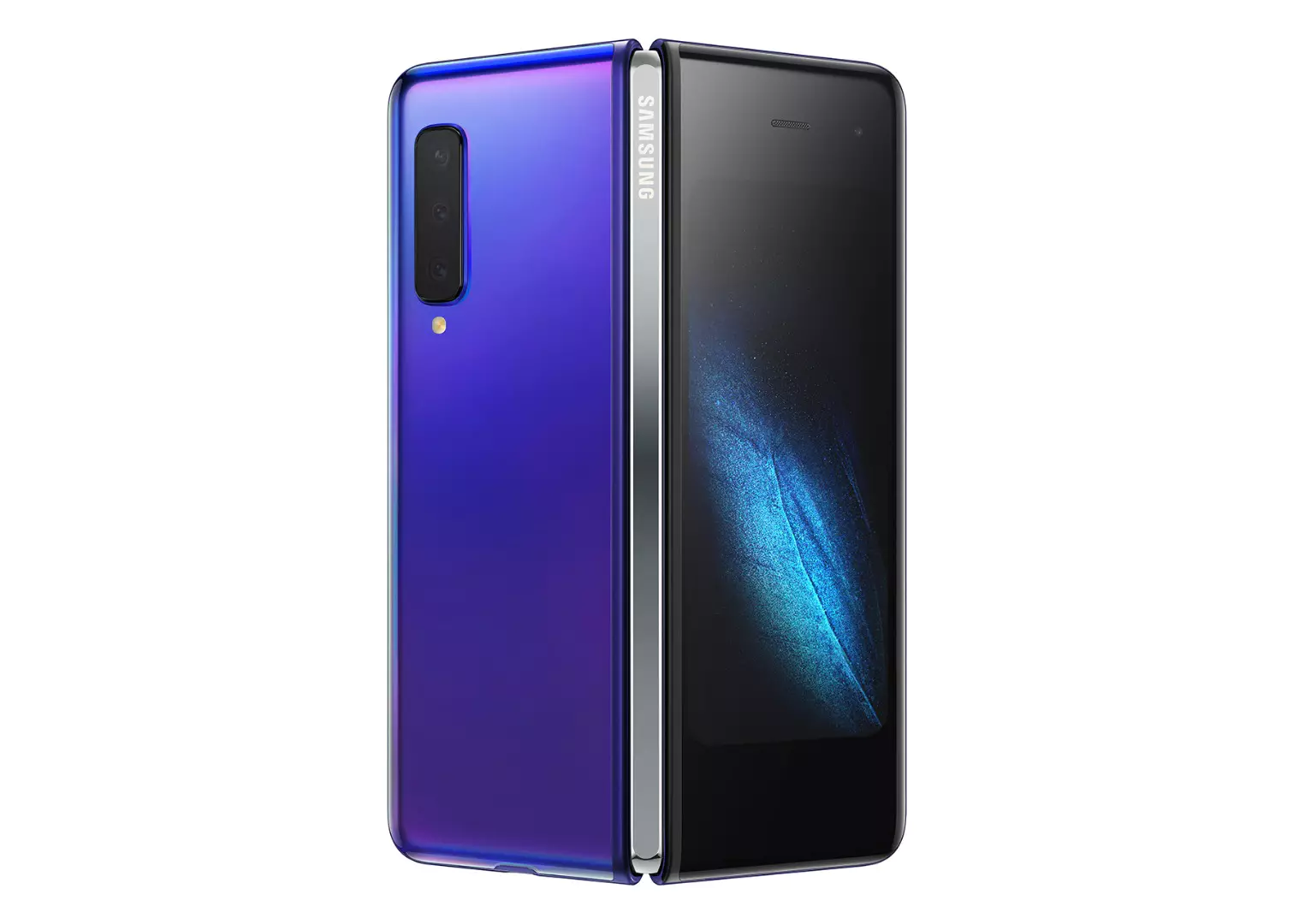 Any downside? Expect a pretty hefty price tag.
---
STATIONERY: PEN ADDICT'S BURTON A5 CASE
The folks at Pen Addict probably live, breathe and eat pens. They have been running a great blog (link below) for pen enthusiasts. Each year they go on Kickstarter to pay for their trips to the American pen shows. Each year they reward their followers with awesome products and great videos of their trips.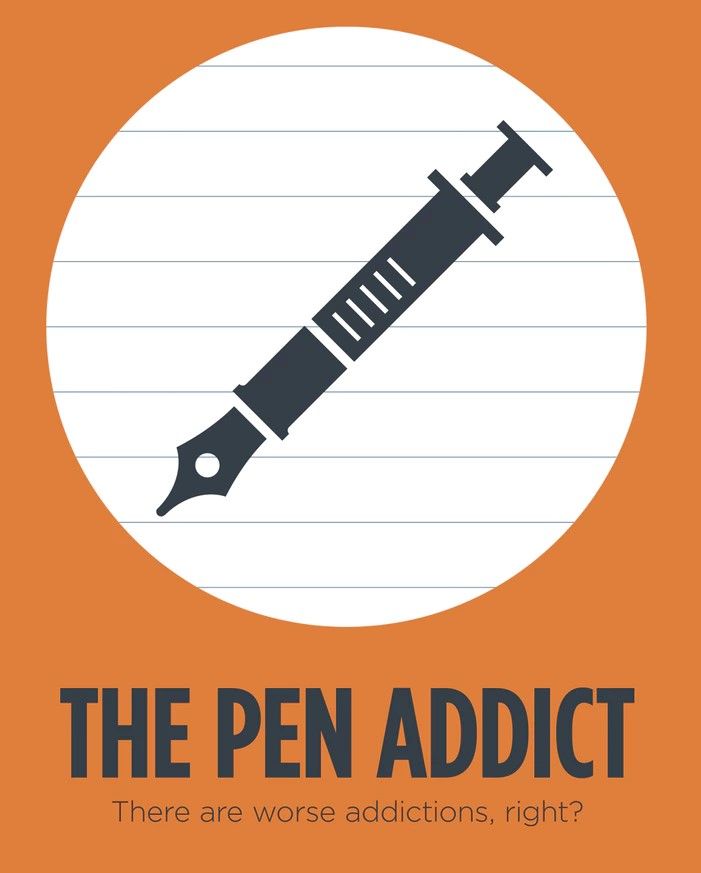 This year they will reward you with this great A5 case for your notebooks and pens (or whatever else you can fit in it). It has a zip to secure your belongings.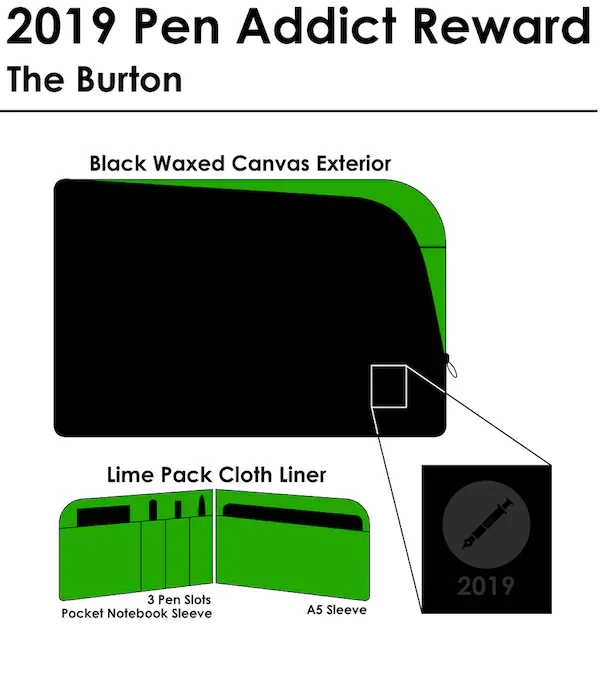 Yes, its only a drawing at this stage but PD has dealt with these guys before and they always deliver. The products are made from top quality durable materials.
Get your rewards here:
https://www.kickstarter.com/projects/637878316/the-pen-addict-live-2019-atlanta-and-san-francisco?ref=user_menu
If you have a pen addiction (as they say, "There are worse addictions, right?") head over to the blog here:
https://www.penaddict.com/
---
GADGETS AND GEAR: AETHER VOYAGE SUNGLASSES
Aether Apparel makes some cool and interesting clothing and gear. The Voyage sunglasses are a case in point.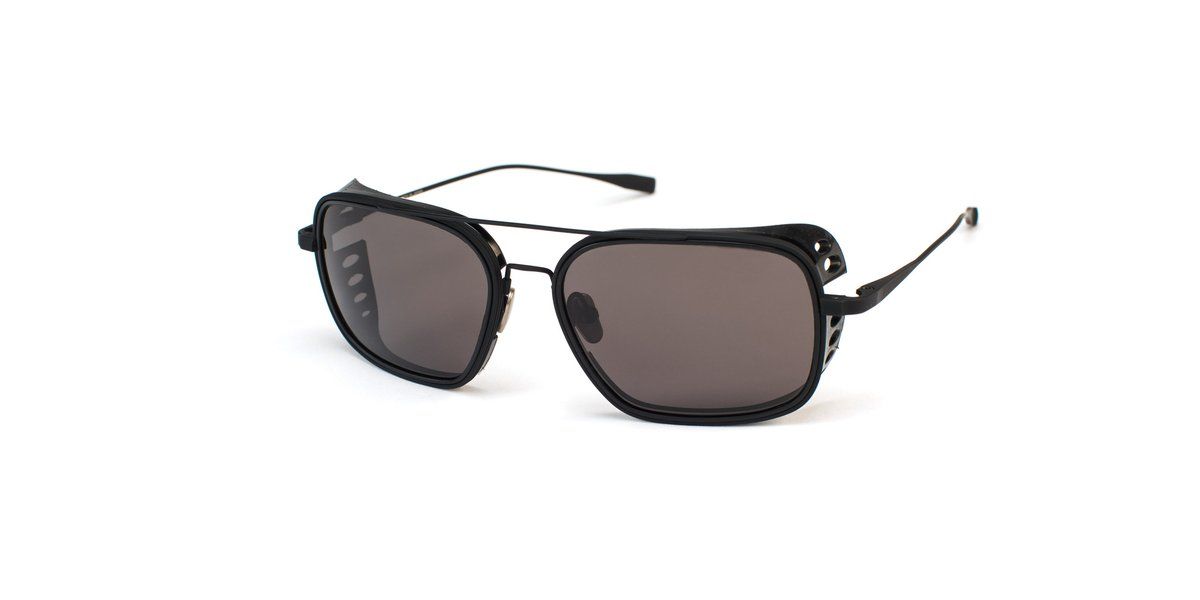 The frames are titanium and the bridge is made from memory metal, which returns to its original shape. What makes these glasses really interesting however are the side shields. These are made from medical grade silicon. They have vents that reduce air flow and excessive sunlight while not obstructing your peripheral vision.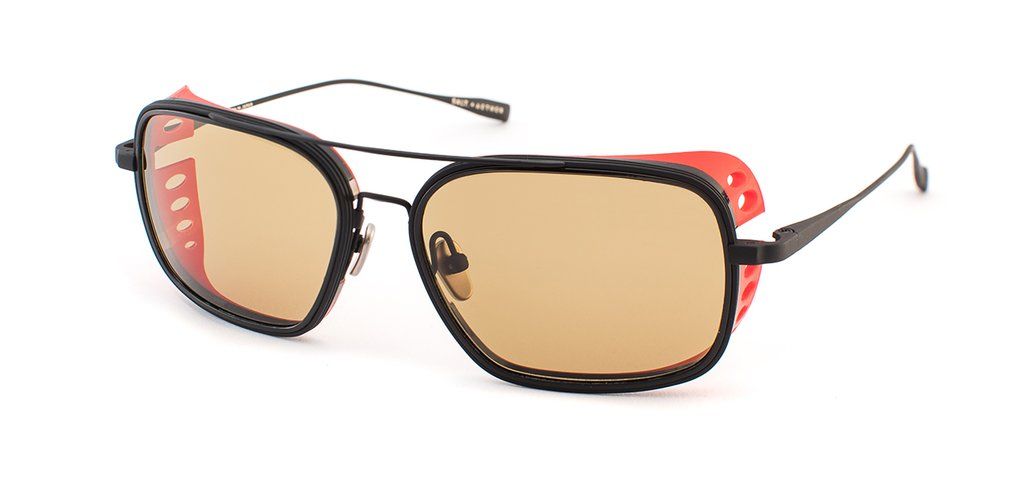 Importantly, the lenses give 100% UVA & UVB protection according to the company, and are polarized. And the glasses come in 4 colours.
https://www.aetherapparel.com/collections/mens-new-styles/products/voyage-sunglass?variant=12112358113406
---
BOOKS AND WRITING: THE ANGEL-EVOKING TAROT
PD is not into the occult, however we are all fascinated by the ancient writings. Following up on the rather frightening Demon-Possessed Tarot, the creator has the antidote with this new deck of beautifully illustrated cards.
What is really interesting though is the grimoire that is also being written. The Angenomicon, as it is known, contains the collected information gleaned from five grimoires of angel magic. To the author's knowledge, it is the single most complete source for angelic magic that has ever been written in the English language.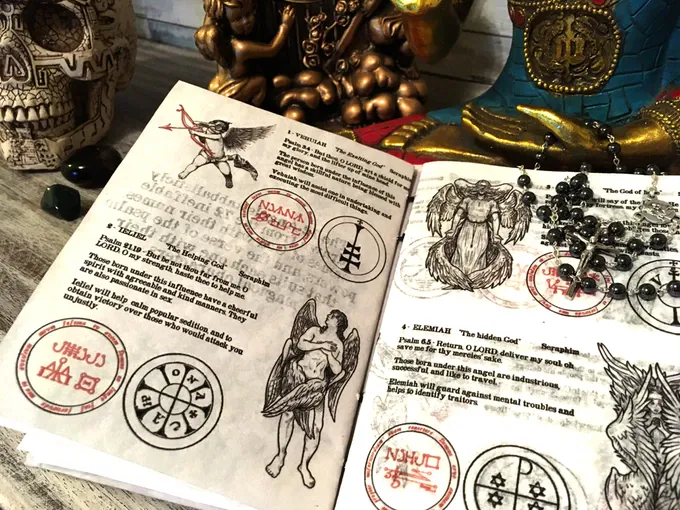 The Demon-Possessed deck had a limited edition hand made and aged book which sold out quickly. This time there was also a companion one which also went in record time, but you don't have to entirely miss out. The Angenomicon is also being printed for people who missed out on the hand made version. It will be available in paperback and cloth bound editions.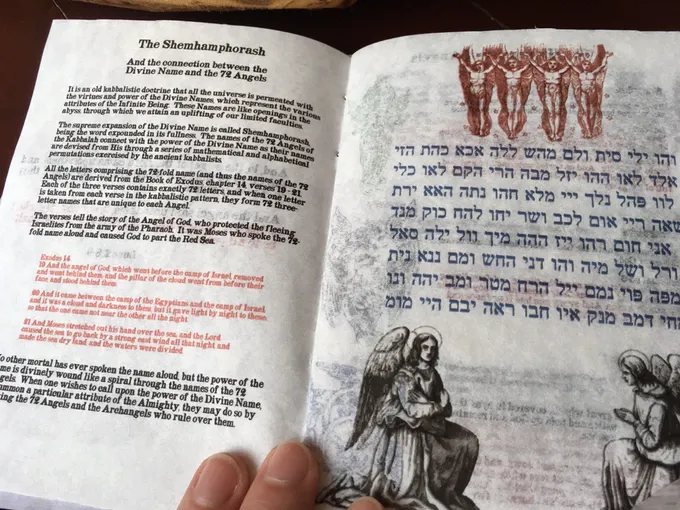 Like the Demon-Possessed grimoire, once the campaign is over these books will never be printed again.
Head over here to check out the quality of the work:
https://www.kickstarter.com/projects/travismchenry/the-angel-evoking-tarot?ref=discovery_saved
---
MISCELLANEOUS: THE GRIMOIRE
Speaking of the grimoire, what actually is it? It is a book of instructions for making magical objects, spells and summoning spirits. The books themselves are believed to have magical powers.
Such instructions began in the ancient world, but most of the well known books popularised in films come from the medieval period. During that period these books were classified as either books of natural magic, which tried to explain natural phenomena, or books of demonic magic.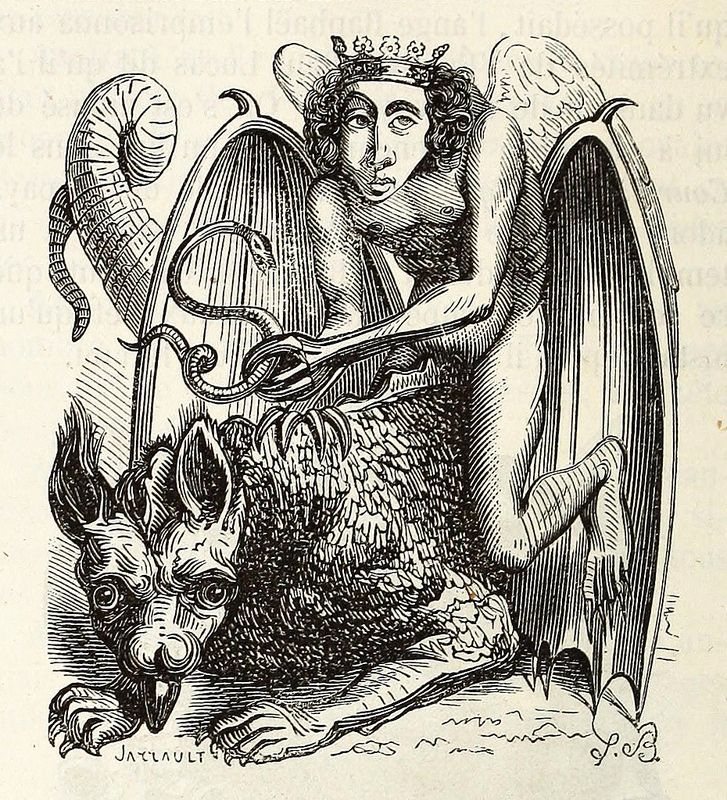 [Above: Astaroth, Collin de Plancy, Dictionnaire Infernal, 1863]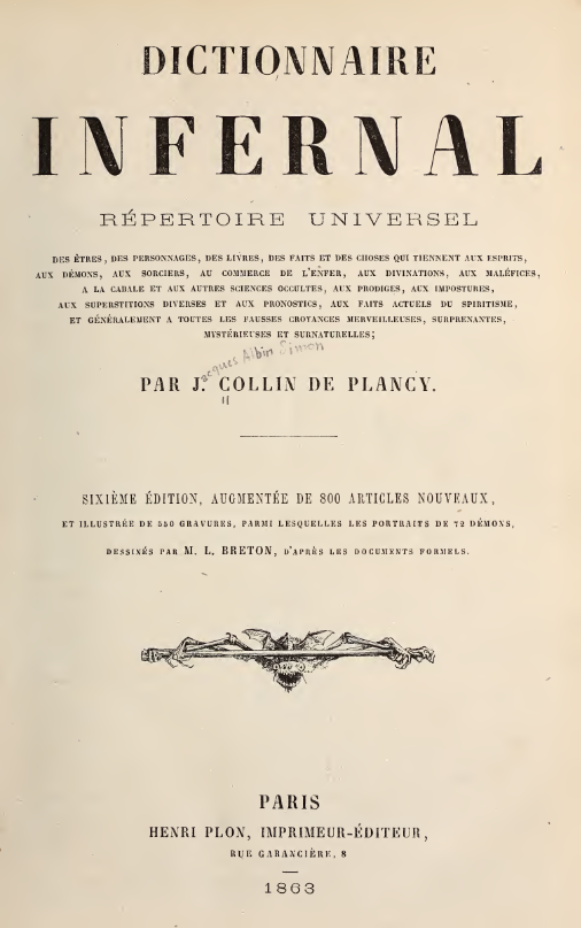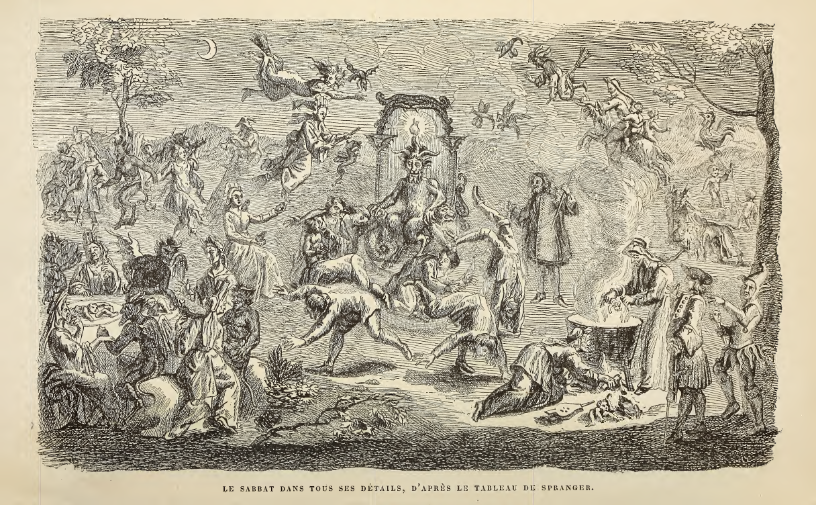 ---