CONTENTS
Editorial: 200 episodes old.
Travel: Köln Travel Kit combines two favourite brands.
Technology: Open hole tech coming to Samsung phones, according to Ice Universe.
Stationery: Calendarium - for your daily jounal writing.
Gadgets and Gear: ElevenD's tool for your germ phobia.
Books and Writing: Citizen Journalist for the inner reporter in you.
Miscellaneous: Just One re-design of the stretcher.
PD: Store
Contact Prowling Dog at prowlingdog@protonmail.com
---
EDITORIAL: 200 episodes old.
PD: Cool Things is 200 episodes old! PD would like to thank those who support his eclectic mix of topics. Generally, single topic blogs do better than magazine style ones, but PD has such a broad range of interests that he could not pick just one to write about. Anyway, dogs and humans should have a broad range of interests. It keeps your friends guessing and never leaves you with nothing to say.
PD is a labour of love, taking up time and money, however the pleasure is in readers finding interesting things and hopefully benefitting from it. Writing a blog is like baking a delicious cheesecake (a Polish staple) - hours of work gathering ingredients, carefully mixing, tasting and baking, and eaten in minutes. It takes around 8 hours to produce a single edition, including evaluating information, checking it, writing each part, doing a final edit and posting it. Readers probably take 5 to 10 minutes to read it.
If you want to give PD a 200th birthday/edition gift, spread the word about PD: Cool Things to your family, friends and followers.
Contact Prowling Dog at prowlingdog@protonmail.com
---
TRAVEL: Köln Travel Kit combines two favourite brands
Unless you fly business or first class forget about those travel amenity kits with the ubiquitous socks, shades, cheap toothbrushes and tiny tube of generic toothpaste. Take your own bit of pampering with the soon to be released Köln Travel Kit, a collaboration between well known brands Rimowa and Aesop.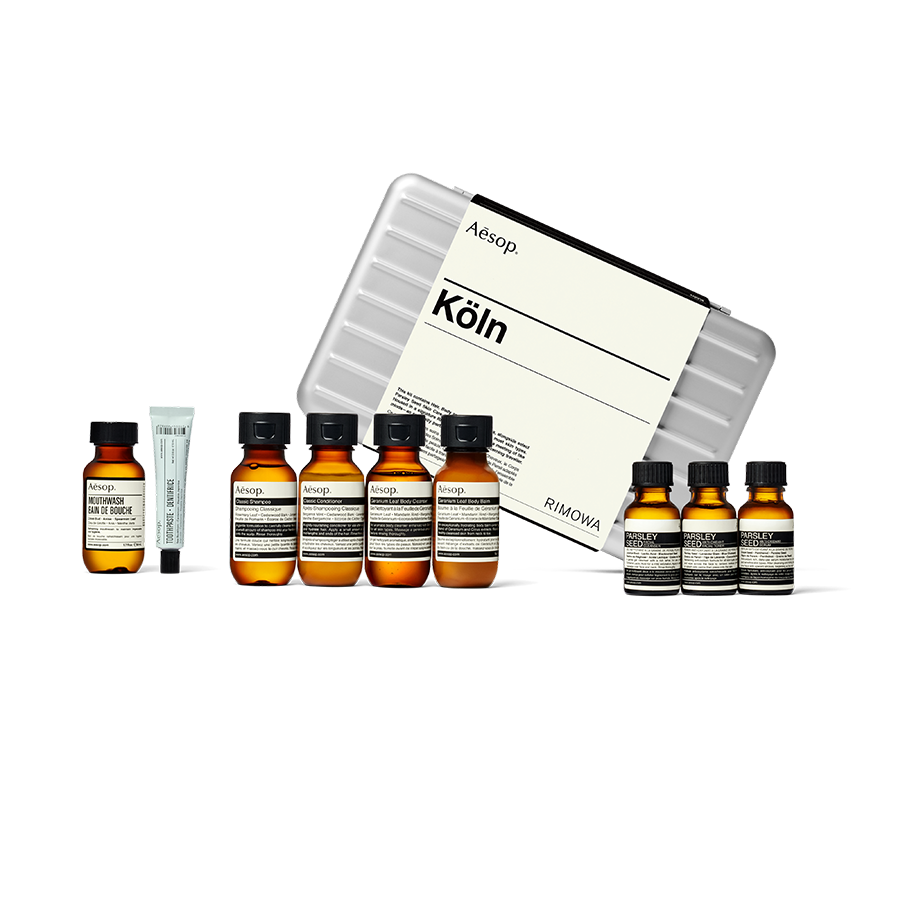 For this collaboration Rimowa, famous for its corrugated luggage, has produced a miniature version of its luggage to house Aesop skin care products.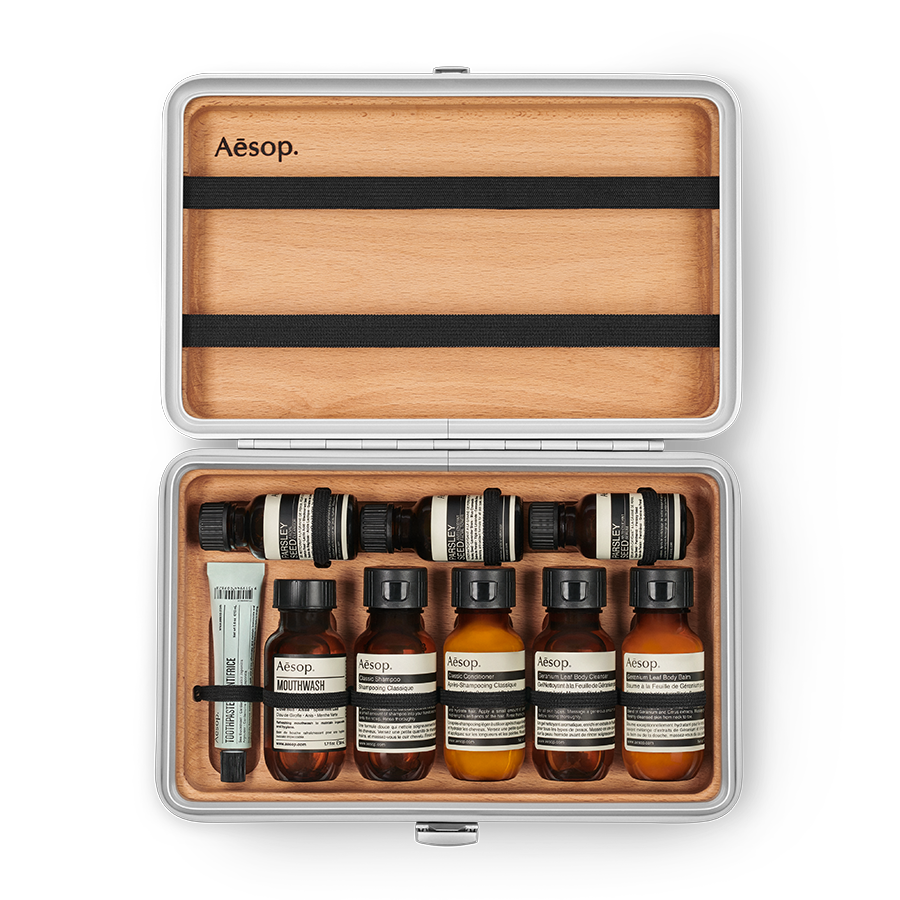 The set contains "Classic Shampoo and Conditioner, Geranium Leaf Body Cleanser and Body Balm, Mouthwash, Toothpaste, and a trio of Parsley Seed Skin Care staples".
You have to bring your own toothbrush, which PD is sure is superior to those provided in airline amenity kits.
https://www.rimowa.com/de/en/koln-travel-kit/92590002.html
---
Contact Prowling Dog at prowlingdog@protonmail.com
---
TECHNOLOGY: Open hole tech coming to Samsung phones, according to Ice Universe
If you look at the front of your cell phone there is a notch or bar at the top of the screen where the camera lens is.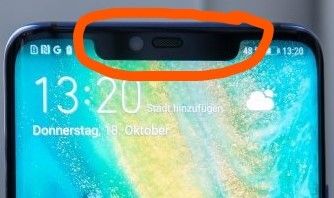 This reduces screen space, so the next step is to get rid of the notch. According to tech site Ice Universe, Samsung has succeeded in overcoming problems associated with this, allowing a small hole to do the job instead, maximising screen real estate. Ice Universe thinks that other manufacturers will follow Samsung in 2019. Here is a photograph from Ice Universe showing possible locations for the hole: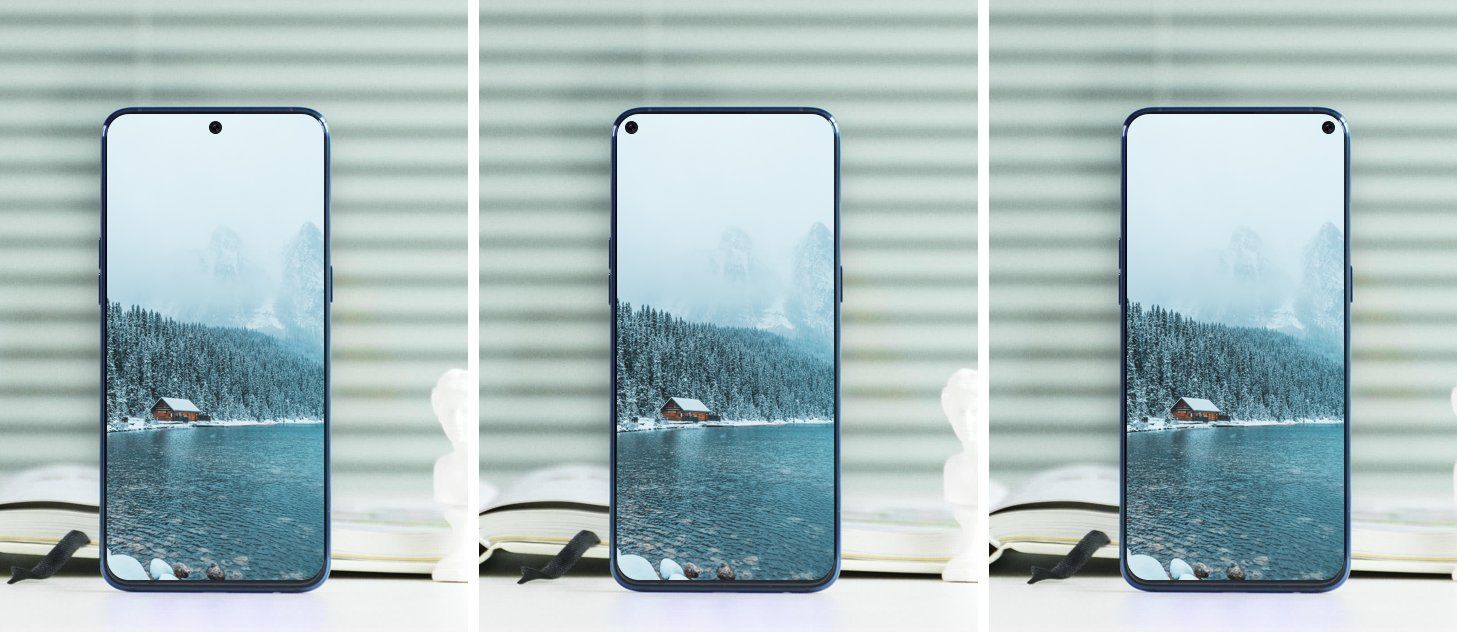 There is no comment from Samsung at the time of PD going to press.
https://twitter.com/universeice?lang=en
Contact Prowling Dog at prowlingdog@protonmail.com
---
STATIONERY:  Calendarium - for your daily journal writing
Journal writing has many benefits. In fact, PD devoted several issues to the topic in 2016 (links below).
Keeping a journal helps to focus your thoughts and consolidate ideas. It also helps you to see progress as vague thoughts transform into solid actionable ideas and achievable goals. Another benefit is that by putting things down on paper it helps to free your mind from distracting thoughts, enabling you to concentrate on the here and now. It can also be therapeutic.
You do not have to write tomes; a simple daily reflection may be enough. This is where Calendrium comes in.
The journal is beautifully designed, with a letterpress printed cover.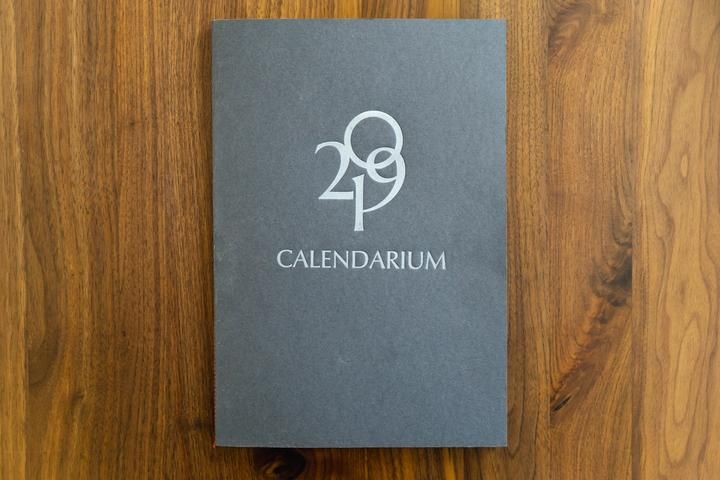 The pages are laid out in columns for the weeks, with a few lines for each day to write your reflection. According to Phillip Sauerbeck, the creator, the advantage of this method is that...
Over time, users (writers/journalers) begin to see each day as part of a larger picture. Some days may be hard or disappointing and all-consuming. But when you see such days in the context of a month that's varied by joyful and connected moments, you get to experience the supportive context of your life.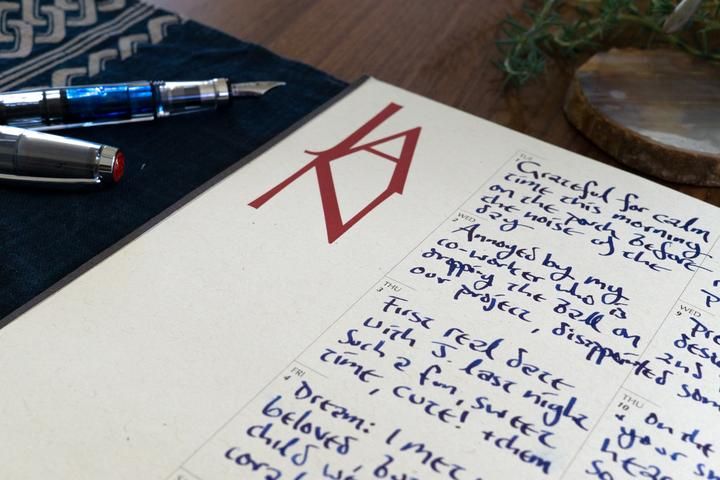 It has thick, 120 gsm, fountain pen friendly paper, and the journal is sewn, not glued.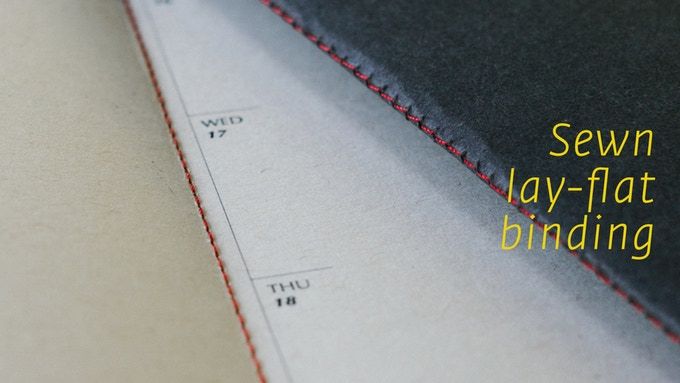 The design is reminiscent of a medieval manuscript. Use your best calligraphy to create a journal that will be a pleasure to use and to look at when reflecting on things, or to create a keepsake.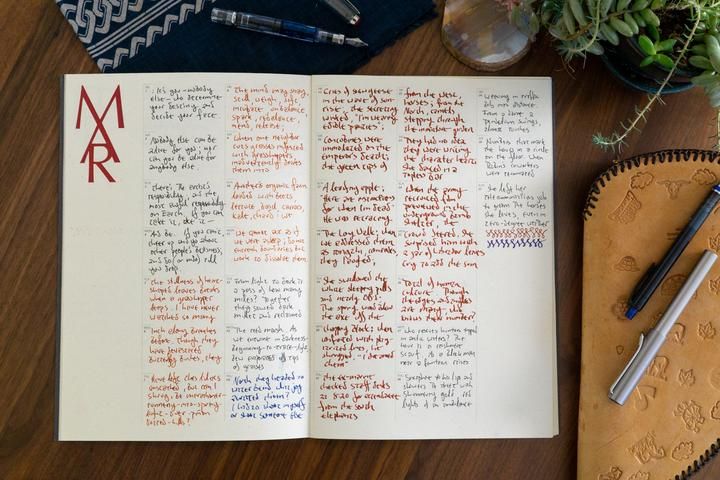 Get your Calendarium now on Kickstarter:
https://www.kickstarter.com/projects/makejoy-phillip/calendarium-minimal-journal
Here are the links to previous PD posts on the benefits of journal writing:
GHOST_URL/benefits-of-a-journal/
GHOST_URL/benefits-of-a-travel-journal/
GHOST_URL/therapeutic-journal-writing/
Contact Prowling Dog at prowlingdog@protonmail.com
---
GADGETS AND GEAR: ElevenD's tool for your germ phobia
There are people who suffer from germ phobia, fearing touching anything that others have touched, such as door handles or ATM keypads, although some places do make you wince at the thought of touching them. This is where the ElevenD folding hook comes in.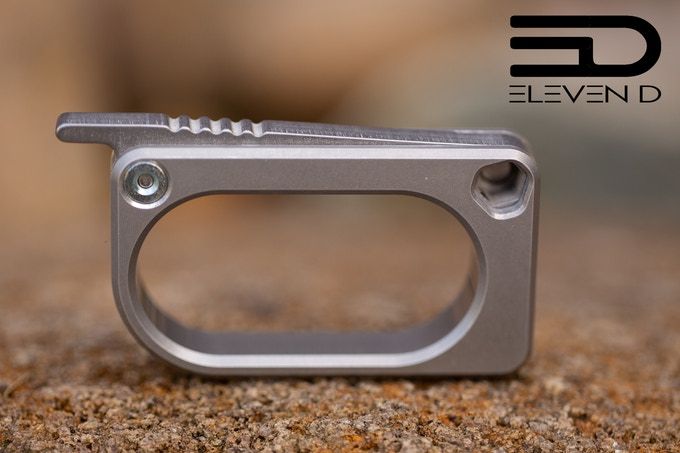 This is a D-shaped tool with a folding hook that enables you to open doors, work a keyboard and do several other things, such as hang a bag from a table, open a drink bottle or can, open boxes or use a hex bit. PD recommends washing it before opening a drink bottle or can if you used it for touching anything else.
It is available in either aluminium or brass with an aluminium hook.
https://www.kickstarter.com/projects/1570385464/elevend-worlds-first-folding-hook-multi-tool
Contact Prowling Dog at prowlingdog@protonmail.com
---
BOOKS AND WRITING: Citizen Journalist for the inner reporter in you
These days everyone has access to the tools needed to be a reporter or commentator. All you need is a mobile phone and a Twitter account, right?
Stop there and go back a moment. Yes, anyone can post things but not everyone can be a good reporter. How do you know that what you are posting or re-Tweeting is factual? Is the story biased? Are you protecting a source? Are you writing effectively? Are you writing the right story?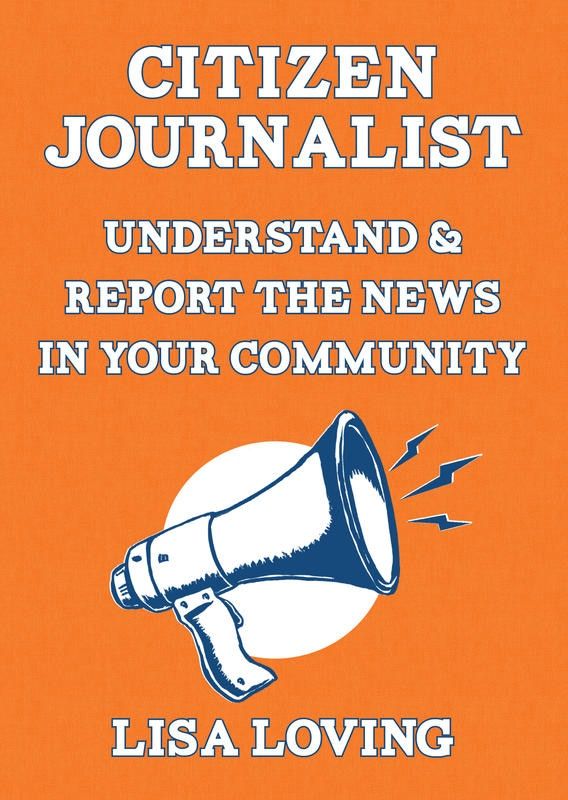 In Citizen Journalist author Lisa Loving shares the techniques and guidelines that she has picked up in her years of being a journalist and media activist.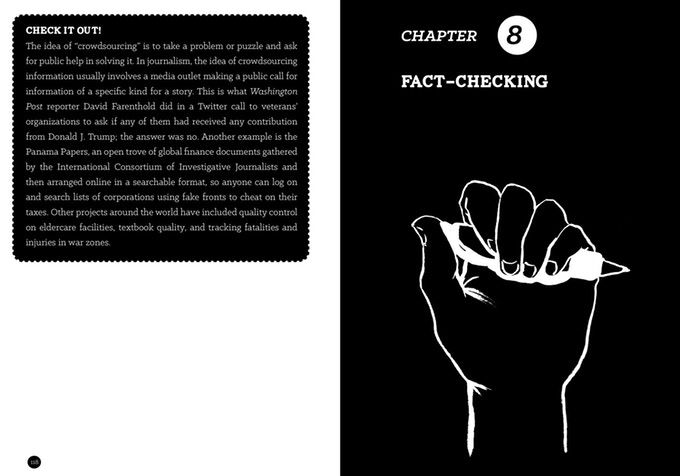 To improve your reporting skills go to https://www.kickstarter.com/projects/microcosmpublishing/citizen-journalist-understand-and-report-the-news
Contact Prowling Dog at prowlingdog@protonmail.com
---
MISCELLANEOUS: Just One re-design of the stretcher
The concept of using a stretcher for the sick or injured dates back many centuries, with the first known illustration appearing in c. 1380. They require at least two people to carry them.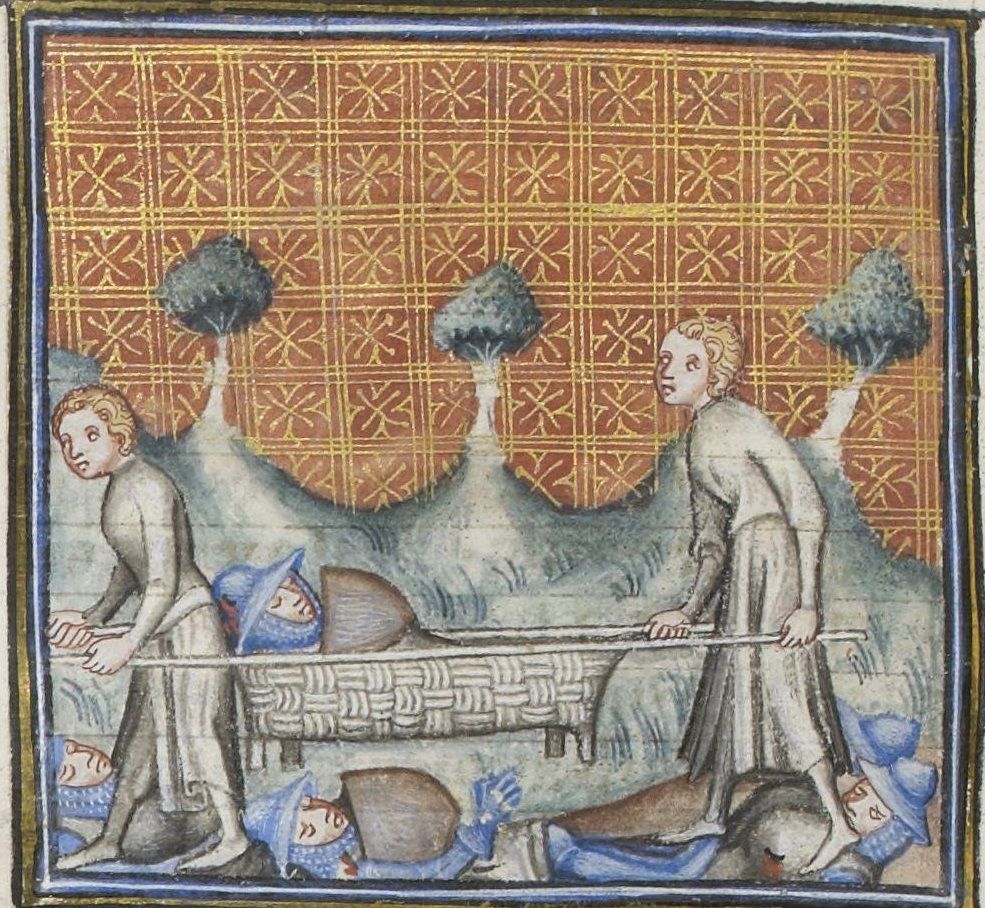 [Above: Maître du Couronnement de Charles VI, Bibliothèque Nationale de France]
Its basic design was largely unchanged until wheeled versions appeared in the 1930s for use in hospitals and ambulances, however these may not be practical in all places. For these places designers Guo Xin, Qiu Qi, Wang Ning from China have come up with a design that allows one person to wheel the stretcher away. Designed more like a lounge chair into which the patient is strapped, the stretcher can be pulled by either one person or carried by two people in the traditional way.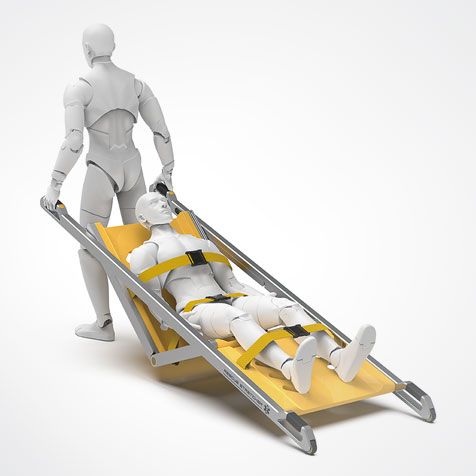 It even comes with a stand for an IV drip or blood transfusion.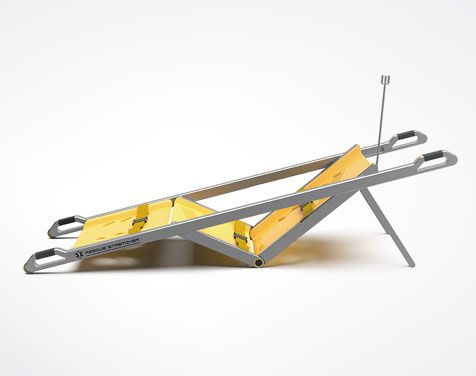 The Just One frees up rescuers, allowing them to concentrate on other victims.
This concept has won a Red Dot design award.
https://www.red-dot.sg/en/just-one/
Contact Prowling Dog at prowlingdog@protonmail.com
---
PD: Store
X90 Planner
The X90 Planner has been thoroughly tested by PD and featured in PD: Cool Things 178: https://www.prowlingdog.com/prowling-dog-cool-things-issue-178/
The planner is hard back but opens flat. It is clearly laid out and uses quality paper. It is undated, so you can start working on your goals immediately. There are 90 days in the planner, the ideal length of time to achieve goals.
From US $31.95 plus shipping. Local taxes may apply in your country.
BUY HERE: https://90xgoalplanner.com/?ref=107
Contact Prowling Dog at prowlingdog@protonmail.com
---
Important disclaimer: Remember that crowd funding sites are not stores. You may decide to back this project and provide funds, however there is no guarantee that any project will be delivered - the rate of failure is about 10%. PD is in no way accountable for the success or otherwise of any project and writes in this column purely for entertainment purposes, and will in no way be held liable for any failure or money lost by anyone. It is a case of "buyer beware". It is a sad reflection on the era we live in that PD must resort to this type of disclaimer.
Note: Photographs and illustrations are from the relevant websites and are the copyright of the respective owners.
© 2018 Prowling Dog
---