CONTENTS
Editorial: A little bit of history: Grunwald
Travel: JNC Nano Combo
Technology: Cookacross
Stationery: Evo first run
Gadgets and Gear: B-2 Blitz
Books and Writing: The Bibliomania
Miscellaneous: Smart forease
PD: Store
Contact Prowling Dog at prowlingdog@protonmail.com
---
EDITORIAL: A little bit of history: Grunwald
You have probably never heard of Grumwald, a small village of approximately 800 people in northern Poland, but it is probably the most important place in the Polish psyche. It is here that the country was saved from oblivion in the Battle of Grunwald.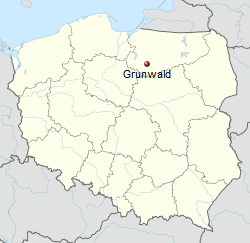 In the 1200s and 1300s the crusading Teutonic Knights, with the support of the Holy Roman Emperor, conquered the pagan Prussians in order to convert them to Christianity, causing the tribe's extinction (these Prussians have nothing to do with the Prussians of later history). They then moved against Lithuania and then began taking over Polish territory. They built their headquarters in Malbork Castle.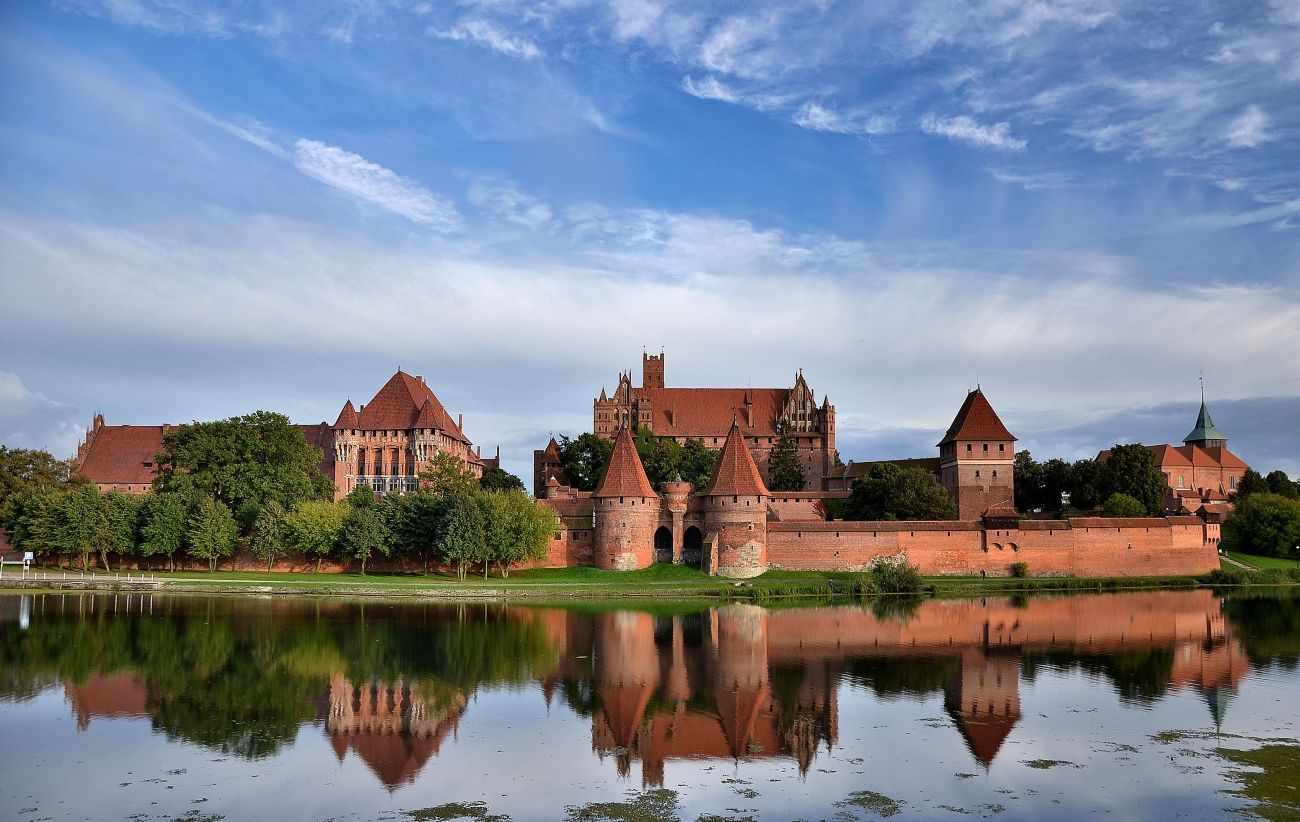 [Photograph: Malbork Castle, Gregy]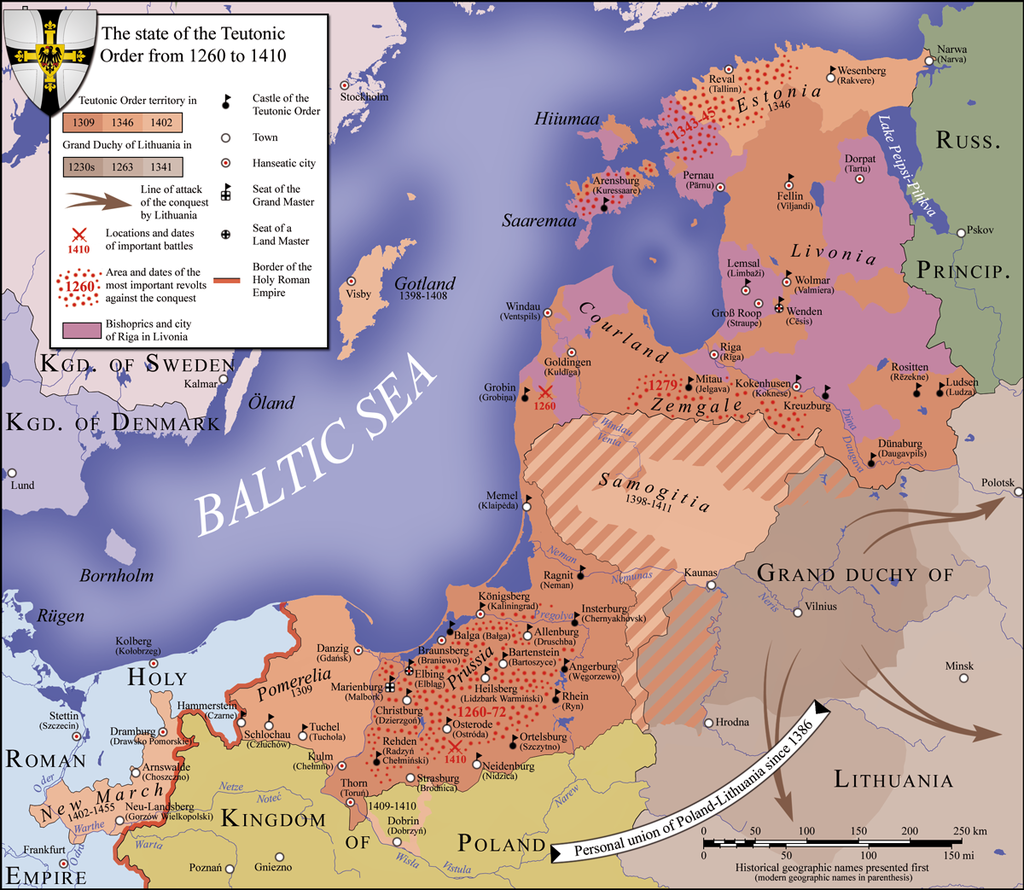 In 1385 Poland and Lithuania formed the Commonwealth in order to stop the Teutonic Knights, with Władysław Jagiełło crowned King. The Teutonic Knights, enriched by their crusade and supported by the Papacy and Western Europe, and the Polish-Lithuanian Commonwealth declared war and met in battle in the fields and forests of Grunwald on July 15th, 1410. Accurate accounts of the battle do not exist however it was probably the largest battle in Medieval Europe. After initial losses and retreat, the Commonwealth prevailed. The Teutonic Grand Master, Ulrich von Jungingen, was killed in battle. The Teutonic knights lost 8.000 fighters while the Commonwealth lost 4.000-5.000 fighters.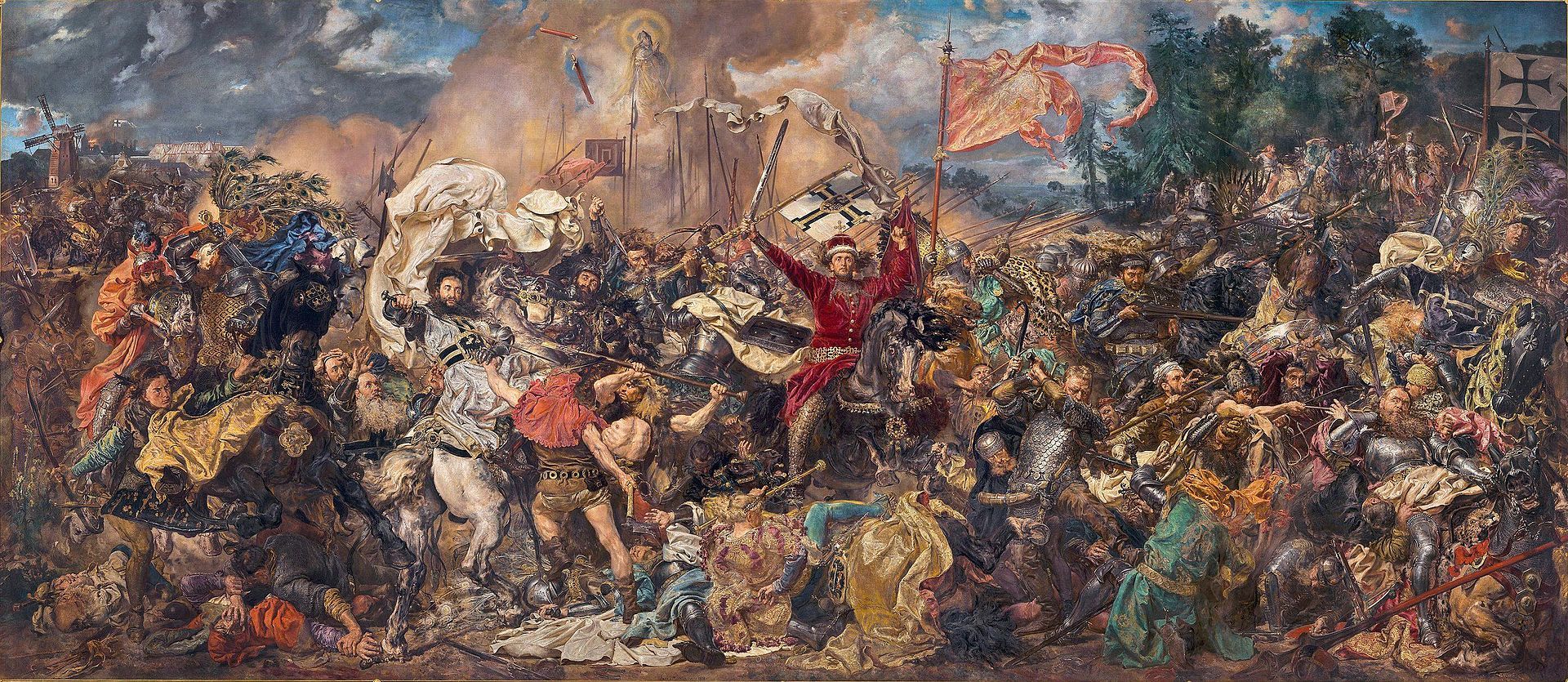 [Painting: Battle of Grunwald, Jan Matejko, 1878]
In the following months the Knights were weakened considerably and their treasure had run out. The Teutonic Knights later lost Papal support and the Order was dissolved in 1809.
The memory of the Battle of Grunwald kept up Poles' hopes during 123 years of partition which began in the late 1800s, and again when Poland was attacked by Germany in 1939.
Contact Prowling Dog at prowlingdog@protonmail.com
---
TRAVEL: JNC Nano Combo
Travel irons are not new, however this tiny iron adds steam. Using the settings, it can look after delicate fabrics or iron thicker ones.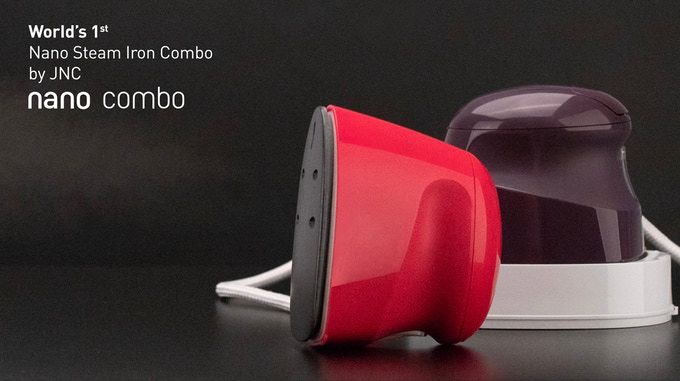 The Combo Nano comes in either a single voltage or slightly larger dual voltage version, and there is a choice of two colours.
https://www.kickstarter.com/projects/lifeisbeautiful/jnc-nano-combo-worlds-1st-nano-steam-iron-combo
---
Contact Prowling Dog at prowlingdog@protonmail.com
---
TECHNOLOGY: Cookacross
The Cookacross by Zaviè Design Studio is a clever re-design of the cooktop. Instead of four or so large burners, this cooktop has many small ones. It will detect the size and shape of the cooking utensil and only the burners directly underneath it will light up. This ensures an even distribution of heat under the pot and no waste of energy.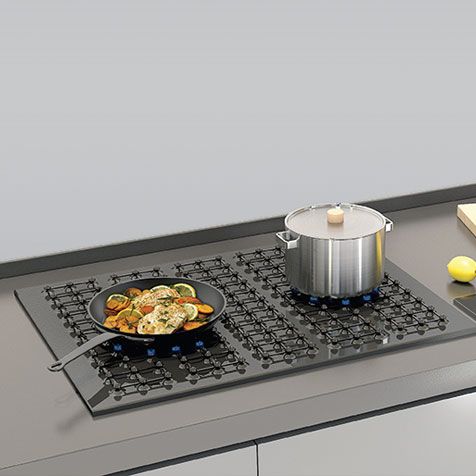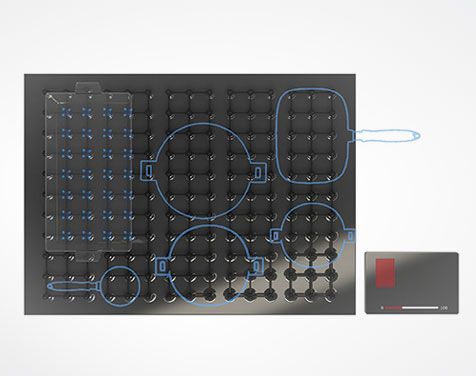 This concept won a Red Dot 2018 Best of Best Award.
http://www.red-dot.sg/en/cookacross/
Contact Prowling Dog at prowlingdog@protonmail.com
---
STATIONERY: Evo first run
As part of his long term "test drive" of a variety of goal planners, PD featured the Evo planner in PD: Cool Things issue 192 (GHOST_URL/prowling-dog-cool-things-issue-192/). As readers will recall, the Evo stood out for its beautiful packaging and classy look and feel, but what is it like to use?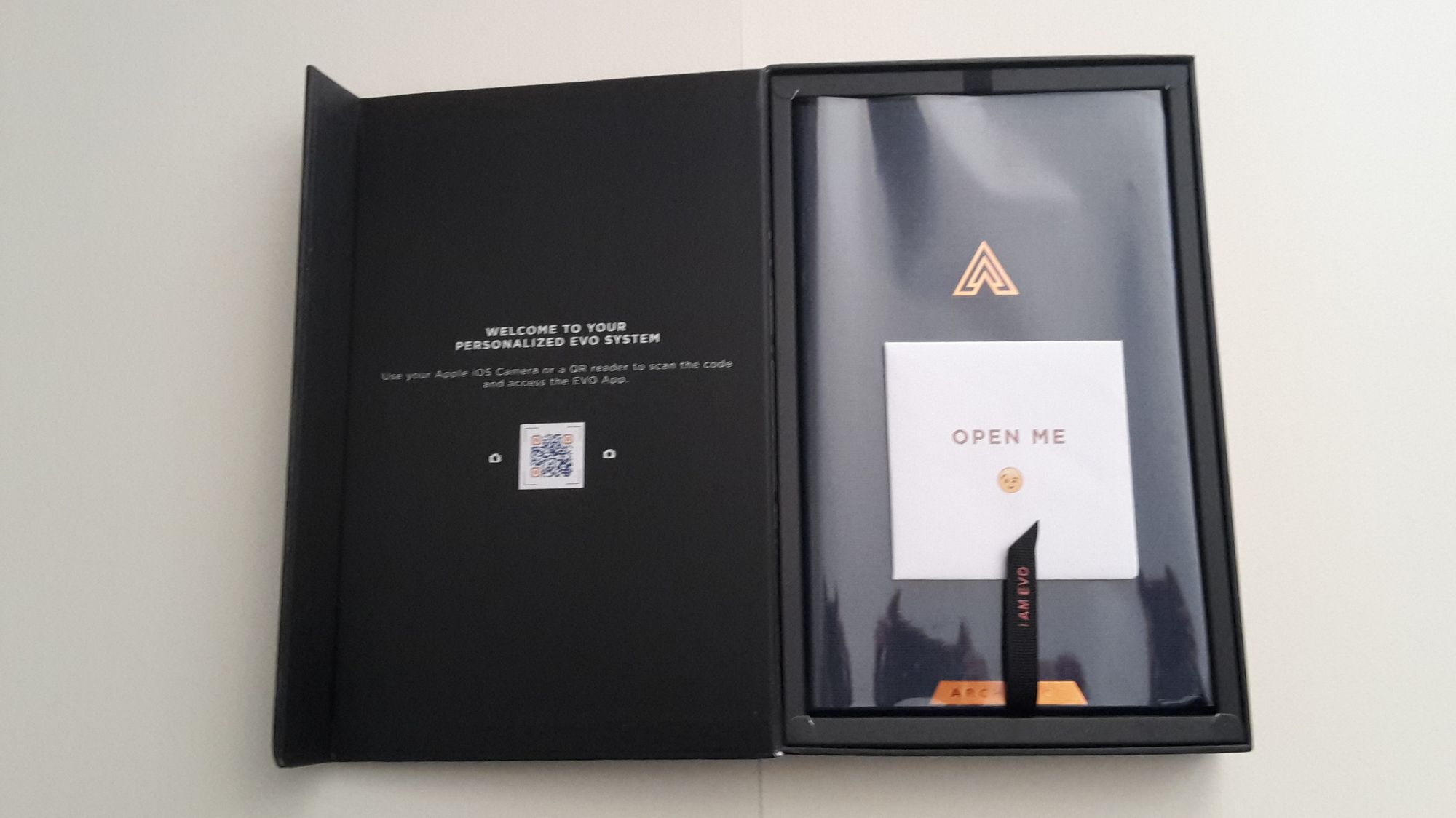 The Evo in fact is a family of four planners. The hypothesis is that people have different brain types, which impacts on how their brain works to organise information and plan. We all know this intuitively: different people use different study methods; some are better at visualising information as diagrams while others prefer lists. The folk at Evo have split people into four groups based on how their brain works best. They have devised a simple test to see which group best suits each person.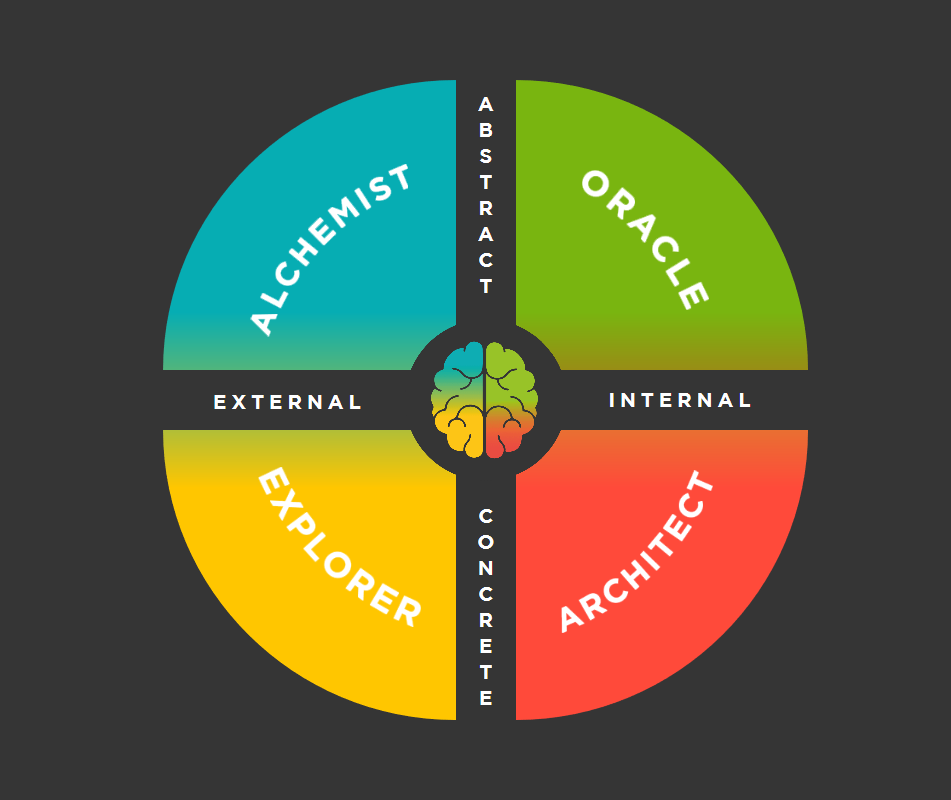 This is simply explained at the beginning of the planner, including a list of the strengths and weaknesses of each brain type and how people from the other groups can help you work with your weaknesses.
The planner itself is different to other planners that PD has tested. It uses nice thick paper with coloured icons.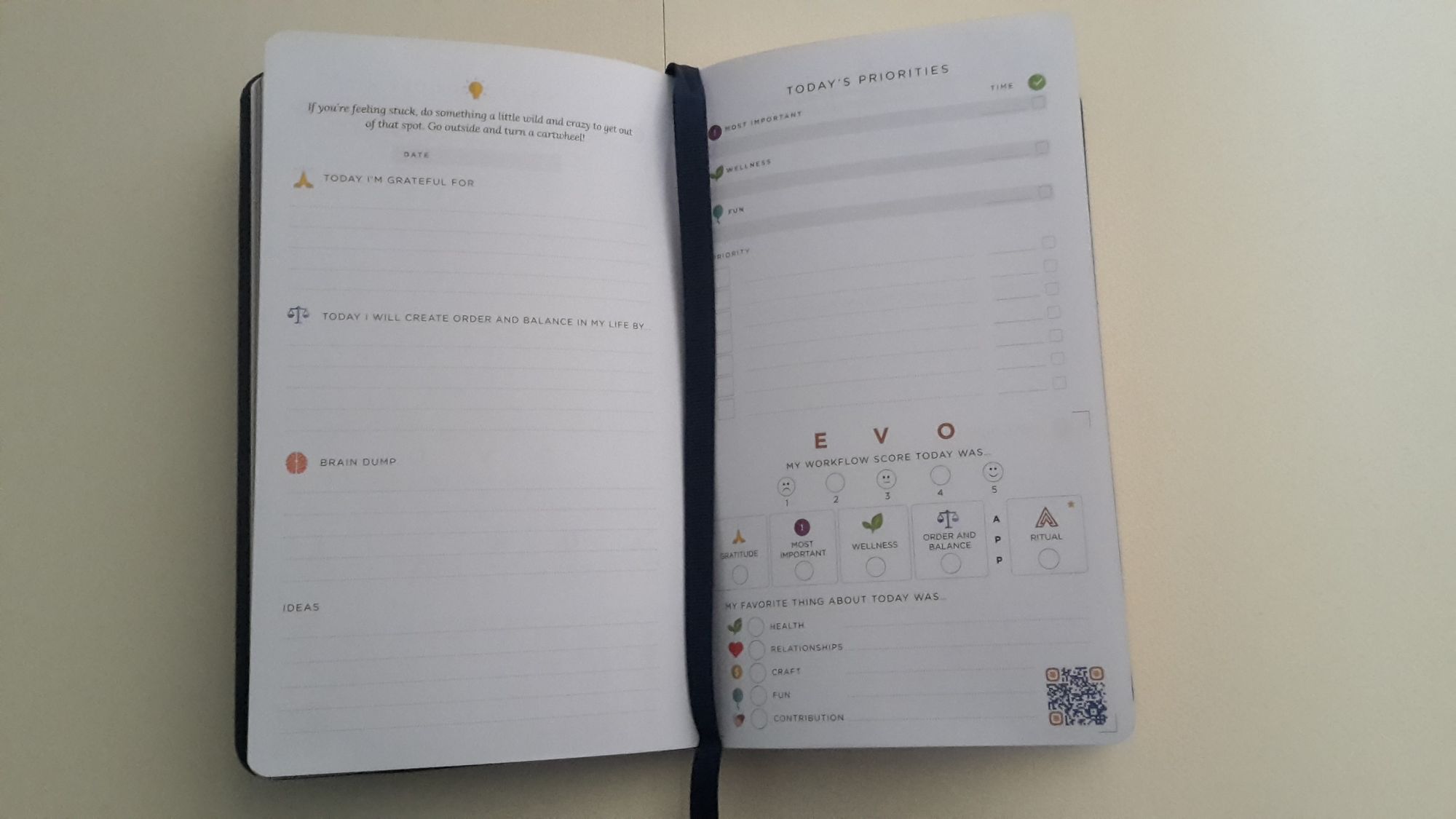 At the beginning there are monthly and weekly goal planners, with the top three goals for each week. There is also a weekly review.

All the weekly planners are together at the front of the book, unlike other planners where they are inserted at the beginning of a week's worth of daily pages. This works surprisingly well, as the Evo has two separate ribbons, one for "Week" and one for "Today". In addition, it is easier to go through your weekly plan to see how you are going with achieving your goals.
It is in the daily pages that the planner becomes interesting. Remember all that stuff above about your brain type? Well, there are four versions of the Evo, each with unique pages to suit your brain type. That is why you took the test, to determine which version you should buy.

Regardless of the layout, the Evo daily pages concentrate on your goals. You list your priorities and the time that you will work on them; there is no time-line style of daily planning like in the other planners that PD has tested. This requires either keeping a separate diary of appointments or good self discipline, especially if you have a busy job. On the other hand it keeps you directly focussed on your goals.
There is room for writing down ideas and other notes.
The planner itself is slightly smaller than the other planners tested, making it easier to carry while still leaving plenty of room for most people's needs.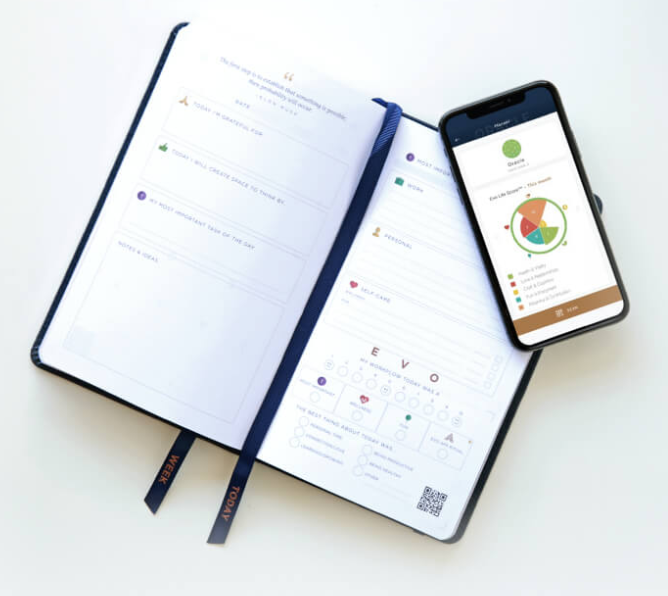 There is also a companion App but only for IOs, so Android dogs and people miss out. PD also received correspondence from Evo stating that the company will stop shipping outside the United States once current overseas orders are fulfilled. These two problems are a real pity because PD thinks that this is an interesting and well thought out planner with a fresh approach to planners.
Contact Prowling Dog at prowlingdog@protonmail.com
---
GADGETS AND GEAR: B-2 Blitz
Bomber and Company's diminutive Blitz Nano pocket knife was an instant hit when it was launched on Kickstarter.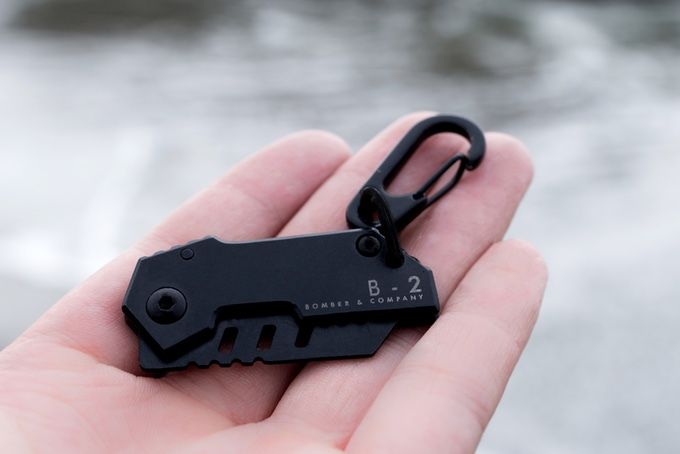 After that success Bomber and Company decided to produce a slightly larger knife for more robust work. Through a series of surveys the original backers had a say in the design of the knife. The result is the B-2 Blitz.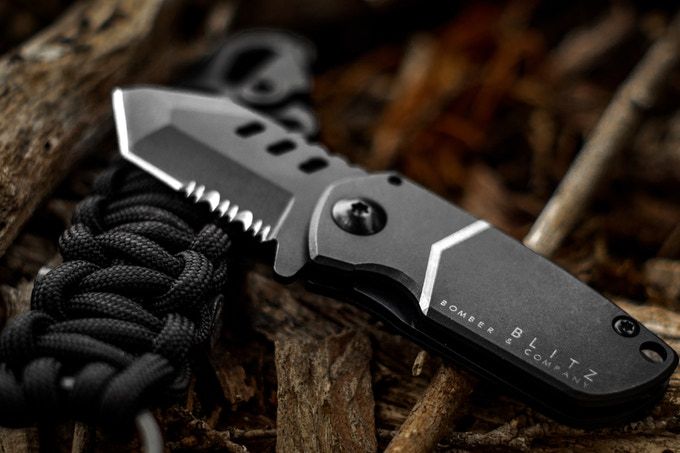 The knife has a 3.7mm tanto blade which is half straight and half serrated. The knife is made from 440 Carbon black stainless steel. The blade locks for safety (PD cannot figure out why this feature is banned in the UK. Folding knives that do not lock are dangerous for the user).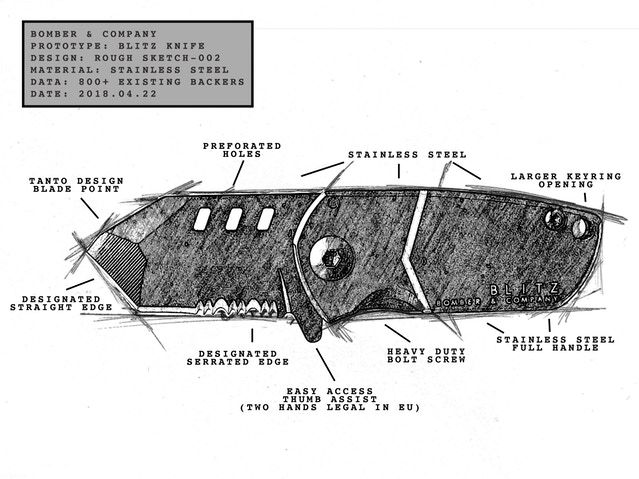 The Nano, despite its tiny size, is top quality, so this one should be at least as good.
https://www.kickstarter.com/projects/bomber/b-2-blitz-small-pocket-knife-designed-by-backers?ref=user_menu
Contact Prowling Dog at prowlingdog@protonmail.com
---
BOOKS AND WRITING: The Bibliomania
Last week in Books and Writing PD posted a picture of the book "The Bibliomana or Book Madness".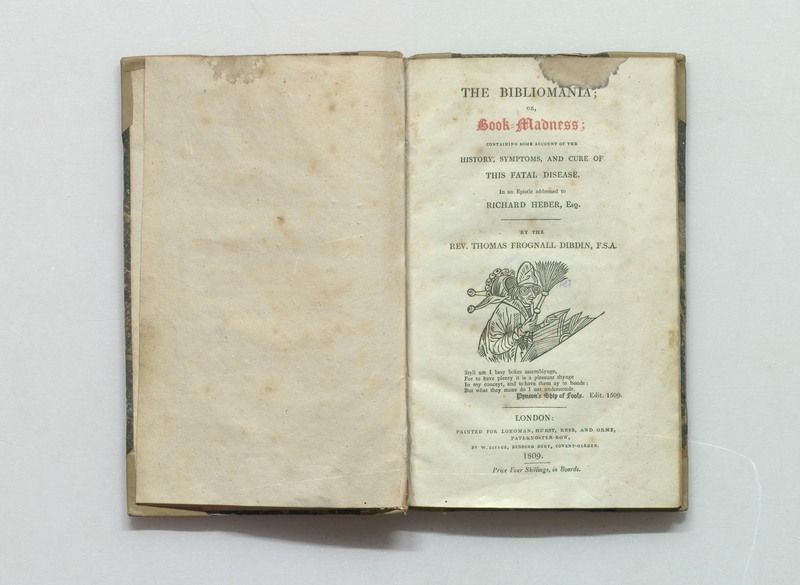 For people wondering about the book, it was written by Thomas Frognall Dibdin (1776–1847) and first published in 1809. It is a satire 80 pages in length, outlining the malady of obsession with collecting books, an affliction of the upper classes who attended book auctions.
A second addition, now 800 pages, appeared in 1811 and offered a cure for this disease. There were several other editions, the last in 1903.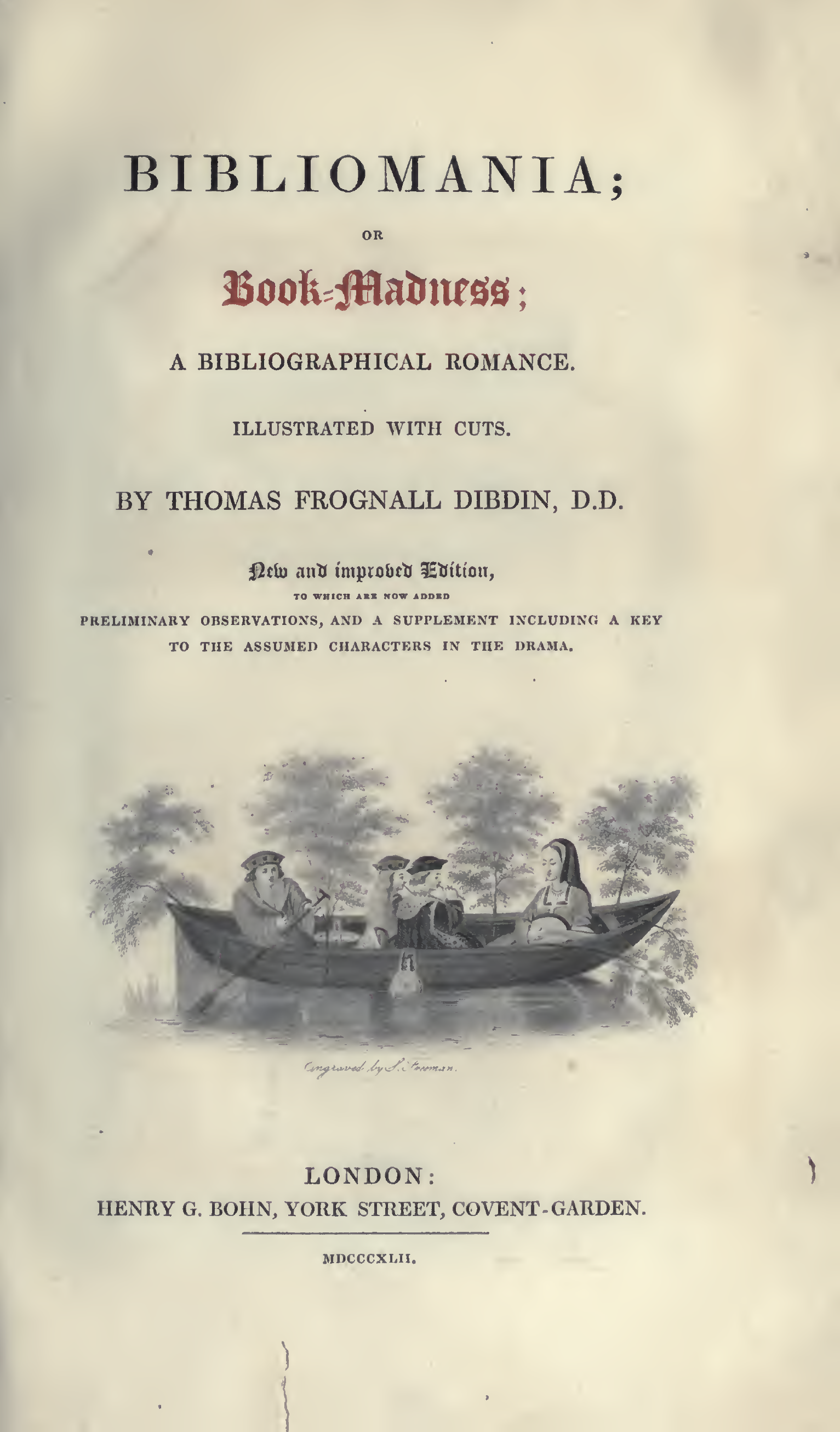 Contact Prowling Dog at prowlingdog@protonmail.com
---
MISCELLANEOUS: Smart forease
Smart cars have always been cute, and made sense in crowded cities. Now Smart has released its cutest concept yet, the electric forease.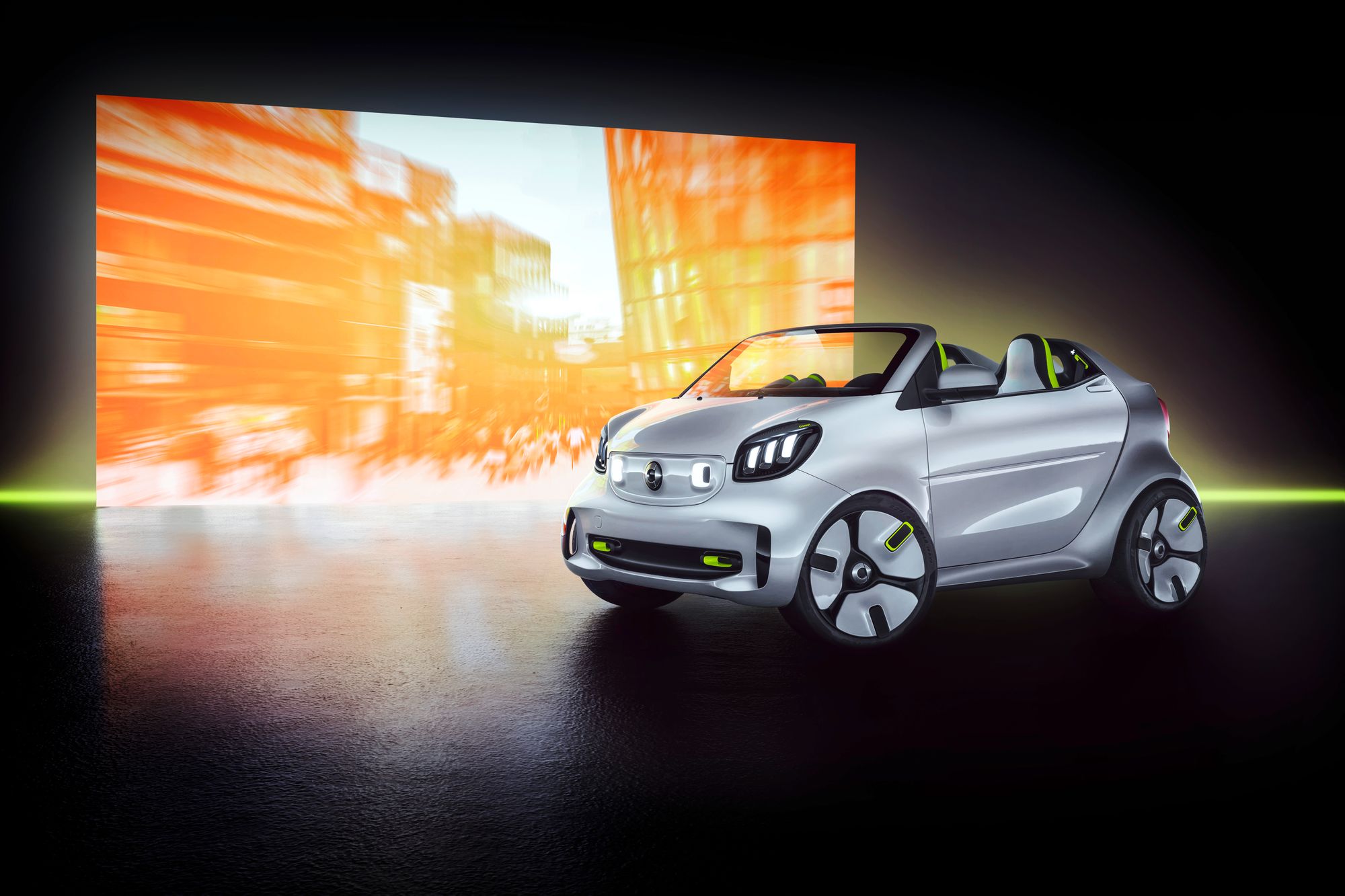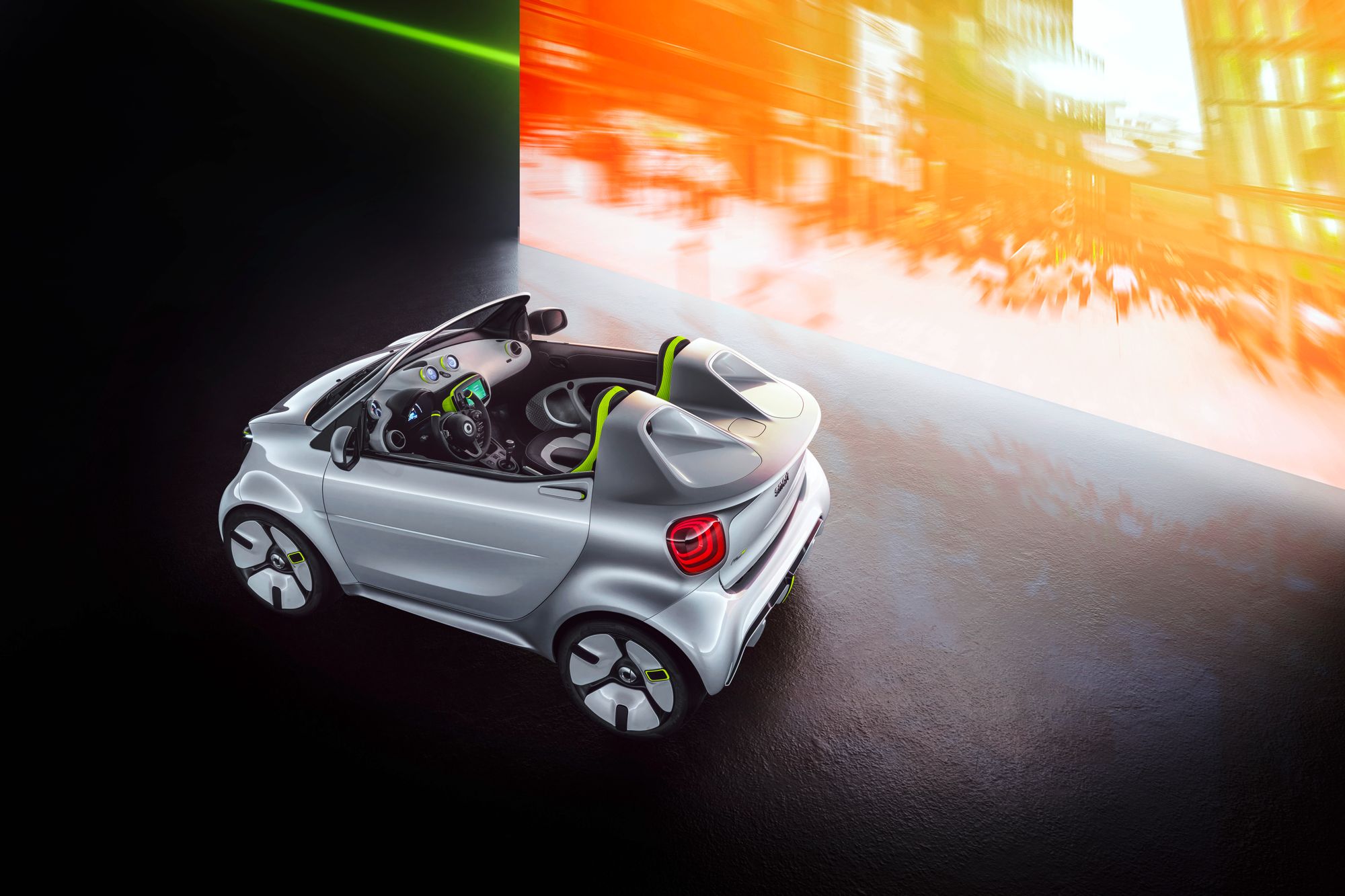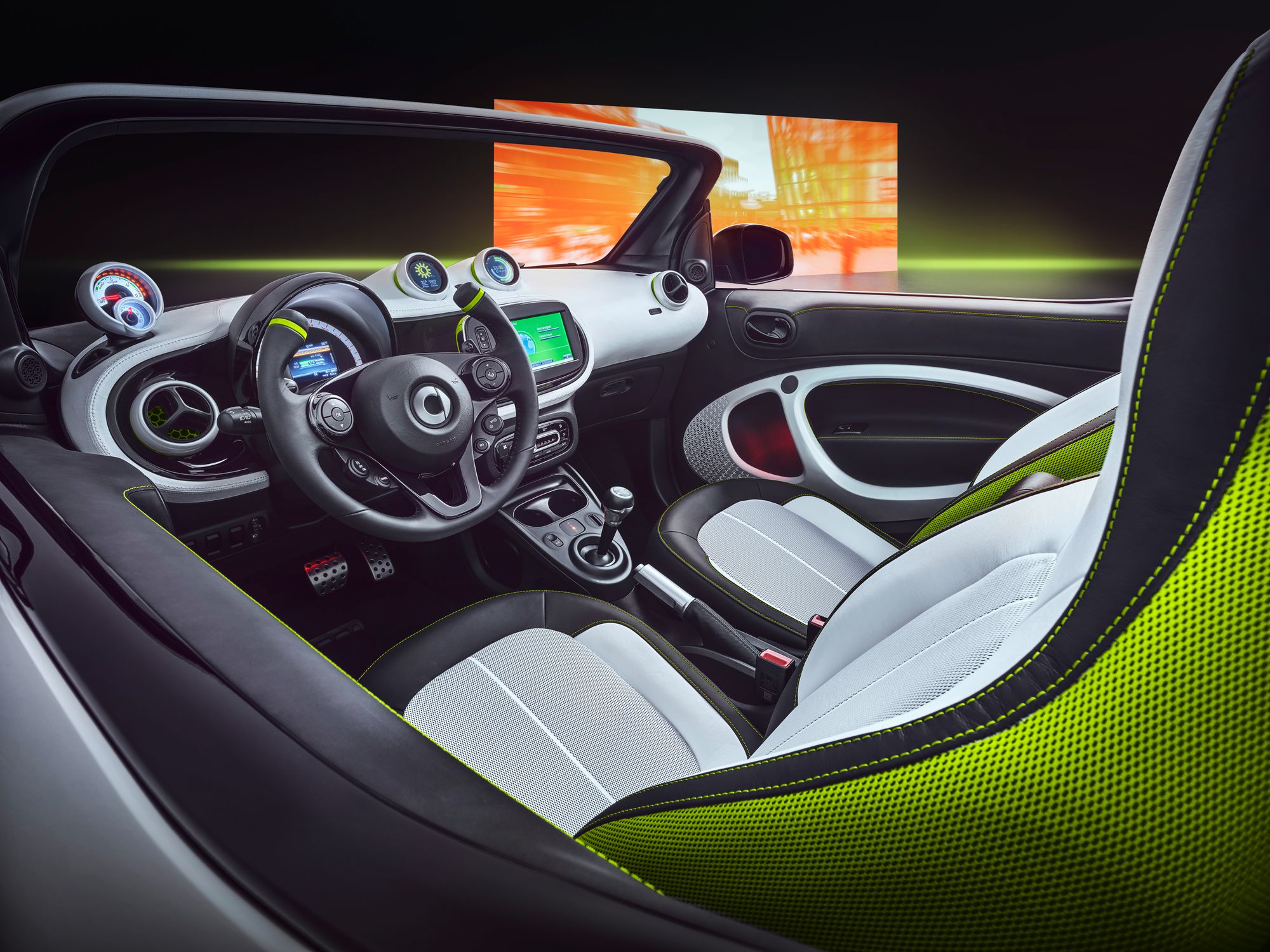 https://media.mercedes-benz.com/article/e2c417bf-afa5-4f85-942b-fe99859a98e4
Contact Prowling Dog at prowlingdog@protonmail.com
---
PD: Store
X90 Planner
The X90 Planner has been thoroughly tested by PD and featured in PD: Cool Things 178: https://www.prowlingdog.com/prowling-dog-cool-things-issue-178/
The planner is hard back but opens flat. It is clearly laid out and uses quality paper. It is undated, so you can start working on your goals immediately. There are 90 days in the planner, the ideal length of time to achieve goals.
From US $31.95 plus shipping. Local taxes may apply in your country.
BUY HERE: https://90xgoalplanner.com/?ref=107
Contact Prowling Dog at prowlingdog@protonmail.com
---
Important disclaimer: Remember that crowd funding sites are not stores. You may decide to back this project and provide funds, however there is no guarantee that any project will be delivered - the rate of failure is about 10%. PD is in no way accountable for the success or otherwise of any project and writes in this column purely for entertainment purposes, and will in no way be held liable for any failure or money lost by anyone. It is a case of "buyer beware". It is a sad reflection on the era we live in that PD must resort to this type of disclaimer.
Note: Photographs and illustrations are from the relevant websites and are the copyright of the respective owners.
© 2018 Prowling Dog
---