CONTENTS
Editorial: The One Travel Essential.
Travel: Delays and Cancellations.
Technology: Which is better: a tablet or a notebook computer?
Stationery: PD's diary choice for 2019.
Gadgets and Gear: Luggage scales.
Books and Writing: What type of travel diary?
Miscellaneous: Catch-up day.
PD: Store.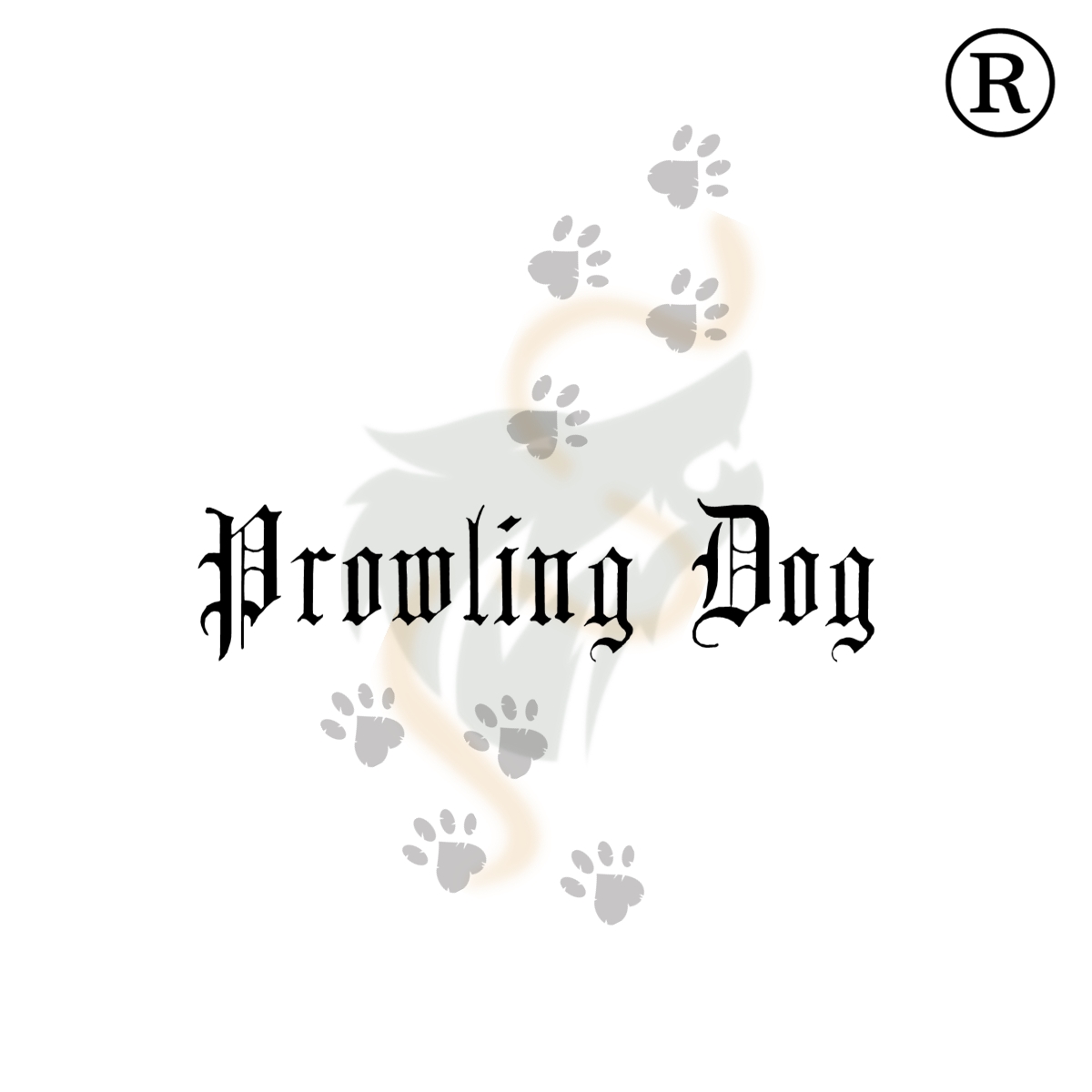 Contact Prowling Dog at prowlingdog@protonmail.com
---
EDITORIAL: The One Travel Essential
There are many essential items that you cannot travel without, from money to passport, however the one thing that stands out in importance is a good sense of humour.


[Above: Bernard Hennet, 1741]
Things happen when you travel (see Travel section). You may lose something, fall victim to a pick-pocket or have your transport cancelled. Annoying as these things are, getting upset and abusing people will not change the situation, but it most likely will exacerbate it. When you are upset you will not think clearly and getting angry at others will most certainly lessen your chance of getting good assistance.
Staying calm and polite will get you further and, if you are travelling with others, will certainly endear you more to those with you than a whiner will. Remember that some things such as flight cancellations are not the fault of the staff. They may be due to bad weather, technical failure or an accident.
When you feel yourself getting annoyed force yourself to smile, take a deep breath and focus on what to do next. You will be happier and those with you and around you will appreciate it too.
Contact Prowling Dog at prowlingdog@protonmail.com
---
TRAVEL: Delays and Cancellations
Delays and cancellations are a fact of travel. As mentioned in the Editorial, they are often out of the control of airlines. PD had his flight from Graz to Frankfurt cancelled. All air traffic across central Europe was disrupted due to bad storms (for those living outside Europe, we do get Summer storms in this region, although it stays warm). PD had an important meeting the next day and had to get to Frankfurt.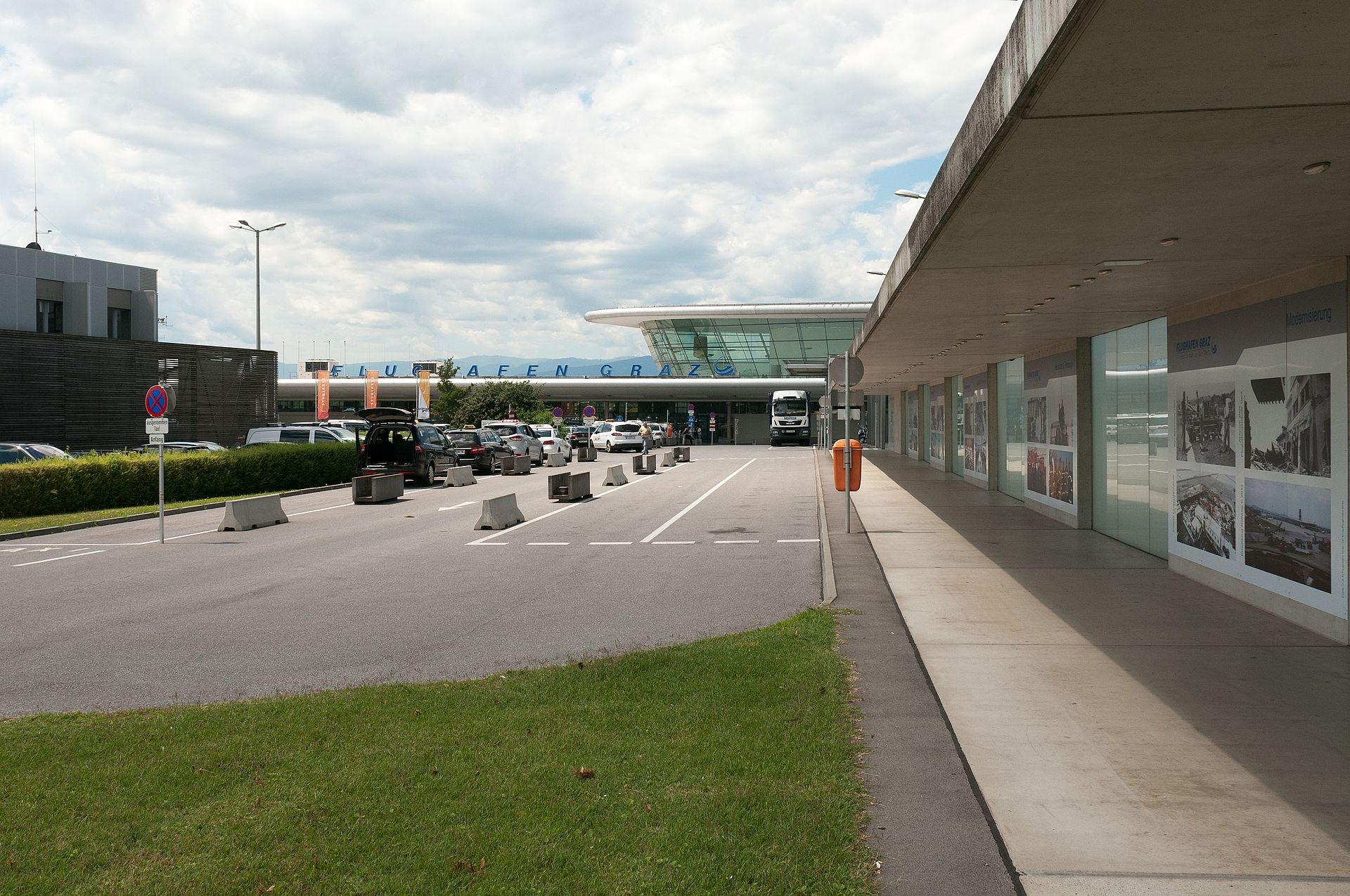 [Image: Ralf Roletschek]
At the airport PD was directed to a telephone helpline. He was offered a flight the next morning, which would have affected his meeting. Politely explaining the situation to the airline staff member, the airline arranged a way to get him to Frankfurt that evening, although things would be tight time-wise.
Reminiscent of some movie scenes, the trip began with a taxi ride back into the city centre to the main rail station, followed by a sprint to the train about to depart for Vienna, two and a half hours away. There was nothing to do but relax. Arriving in Vienna, PD had to catch a connecting train to the airport, due to depart in a few minutes' time. PD glanced at the board - the train was running eleven minutes late. Glancing again and again the time kept increasing. When it was changed to eighteen minutes late, PD raced down the ramp to the street and caught a taxi. An obliging driver sped (rather quickly) along the autostrada, depositing PD at the airport doors. The airline had already checked him in in Graz, and all he had to do was go to bag drop-off and get through security, which fortunately was not too busy. PD made it to Frankfurt very late in the evening but he was happy to be there.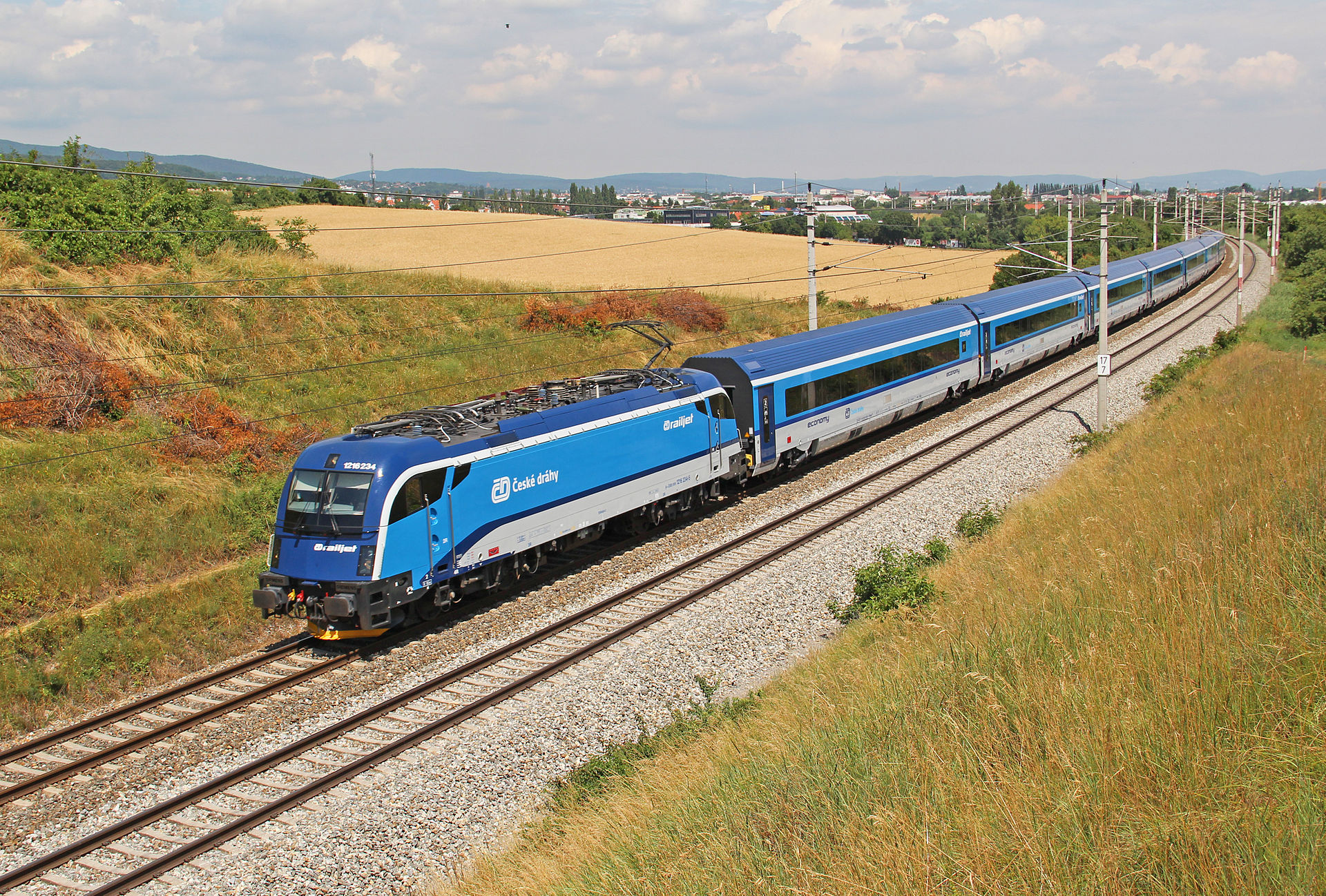 [Image: NÖLB Mh]
Also, remember that in the European Union you may be eligible for up to 600 euro compensation should your flight be significantly delayed or cancelled. Other things that airlines are obliged to do is to try to book you on another flight, provide meal vouchers and pay for accommodation, depending on the situation. The conditions for compensation for delayed and cancelled flights are available at your airline's web site, or go to the official Europa website (link below).
https://europa.eu/youreurope/citizens/travel/passenger-rights/air/index_en.htm
Contact Prowling Dog at prowlingdog@protonmail.com
---
TECHNOLOGY: Which is better: a tablet or a notebook computer?
Tablets were developed to be convenient to carry while allowing you to work and have internet access while away from home or workplace. In many ways the larger cell phones available today have taken over this role, although screen size may be an issue. Although easier to carry than laptop computers, tablets have limitations, largely because they use cut-down versions of operating systems. The lack of a mouse also makes some tasks such as highlighting text more difficult. Most tablets also lack a USB-B socket (the roll out of USB-C will eliminate the latter problem). Some people prefer a physical keyboard.
These days you can buy physical keyboards and USB-B to micro-USB and USB-C adapters, nevertheless these do not entirely turn a tablet into a laptop computer.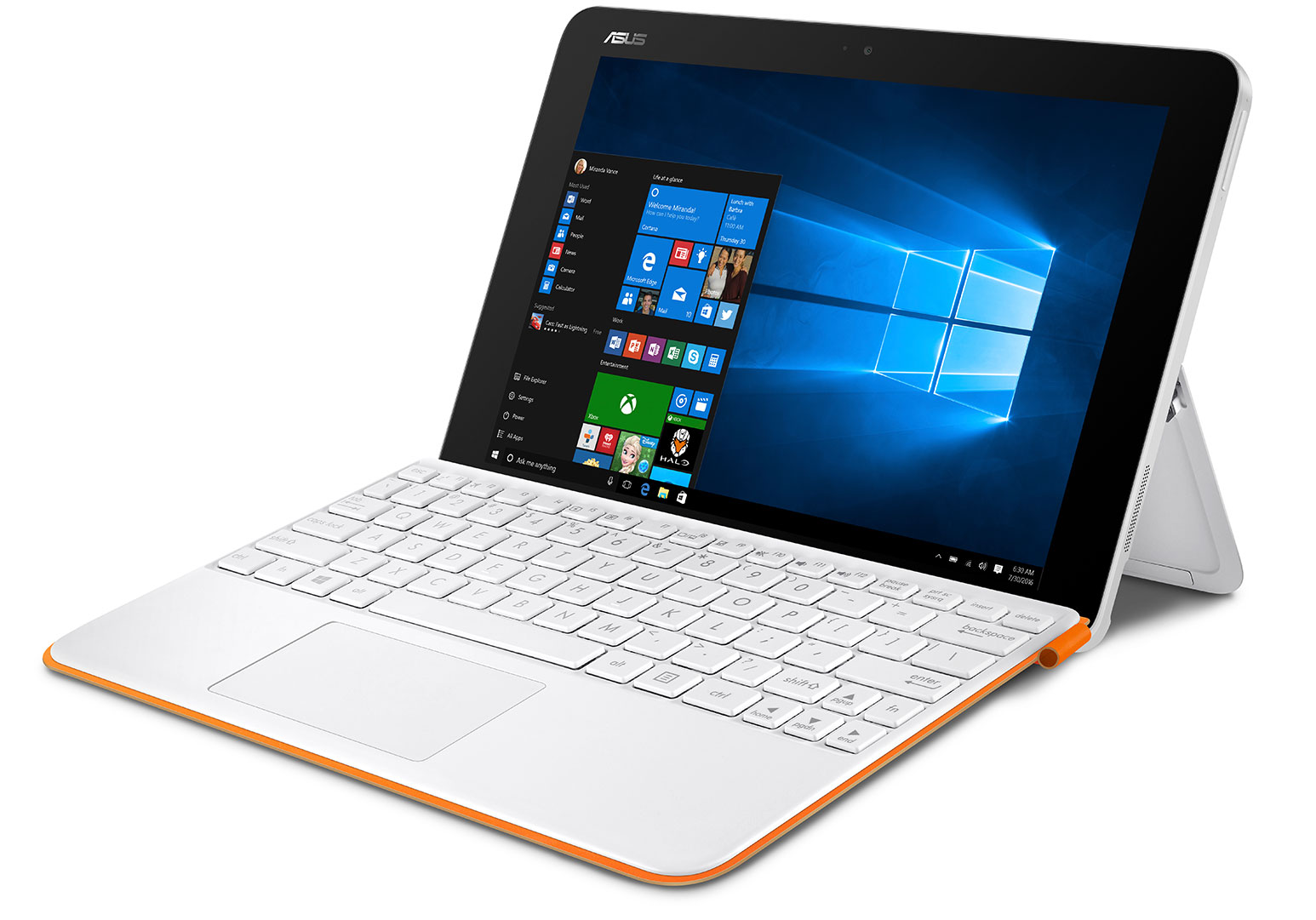 [Above: ASUS Transformer Mini T102HA]
For those wanting a full operating system, a small laptop computer may be the answer. In the past these were quite thick and heavy, however these days they are very thin and light. Some have limited memory size so an external drive or USB stick may be necessary, and you can get a small mouse such as those made by Swiftpoint. PD had used the original version for several years and found it easy to use, with the advantage that it works with only a tiny area needed as a pad, usually the front right corner of the computer.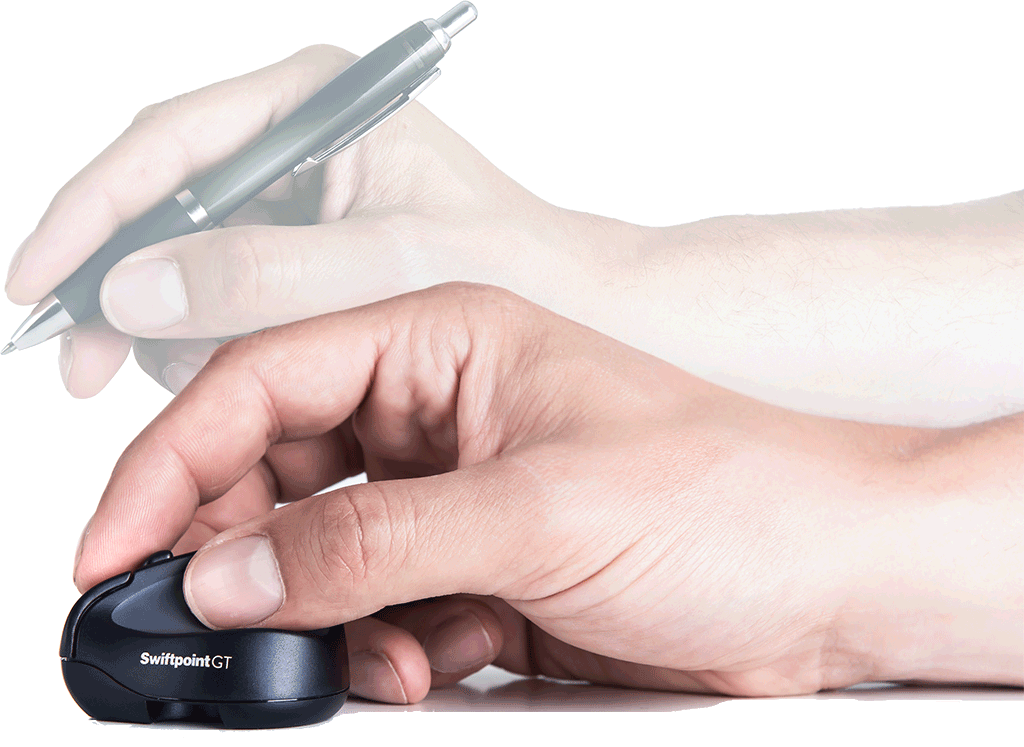 Contact Prowling Dog at prowlingdog@protonmail.com
---
STATIONERY: PD's diary choice for 2019
If you are wondering what PD will be using to plan his hectic life in 2019, he will be using a master diary and a free-hand planner. PD has previously written several articles on diaries. For the master diary, used to plan things such as prowls, he will be using the X17 vertical planner. PD prefers this layout, also recommended by the late Stephen Covey. This layout allows for a quick overview of where the busy periods and free time slots are in the week.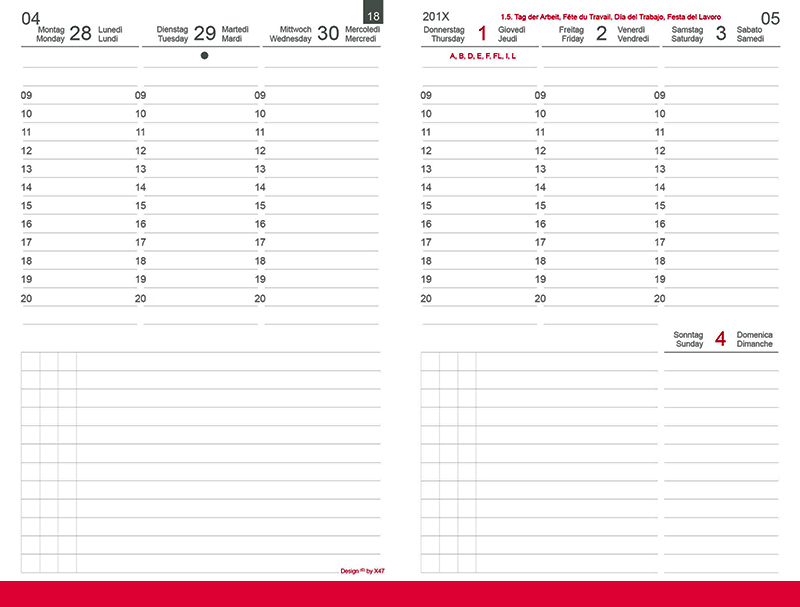 For daily planning PD will be using a Hobonichi Techo planner (2019 edition not yet available).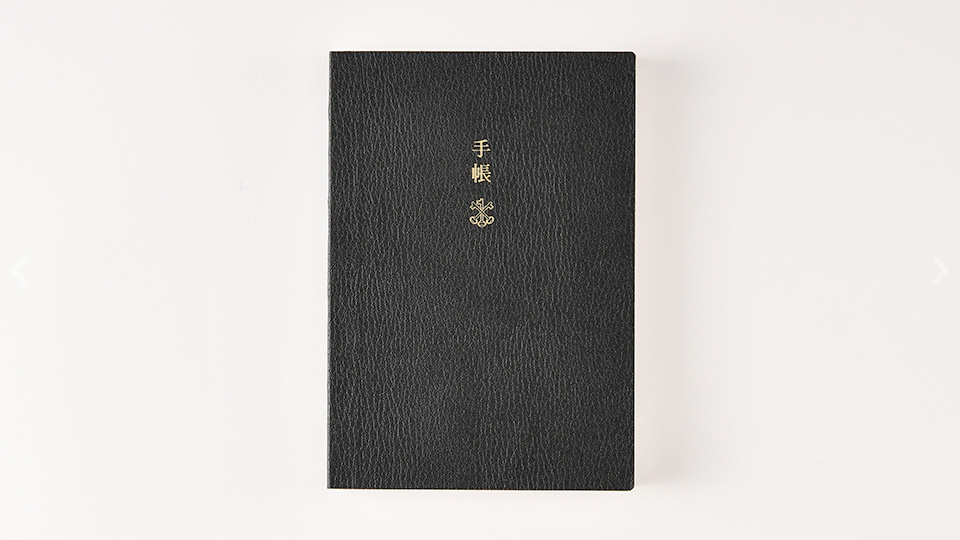 Note: PD will post the link to the 2019 Hobonichi Techo planner when it becomes available.
Contact Prowling Dog at prowlingdog@protonmail.com
---
GADGETS AND GEAR: Luggage scales
A useful tool to have is a small luggage scale. Having luggage over the allowance may incur large excess baggage fees. Some airlines even routinely weigh larger carry-on bags. Luggage scales will help you when packing. Make sure that when you leave home your luggage is well under the limit. That way you will have spare capacity for shopping.
If your journey involves multiple flights, especially more than one airline, you have to pack with the flight with the lowest limit in mind, even if your bag is checked through to its final destination. Domestic flight allowances are usually lower than for international flights.
Some types of tickets on domestic routes have no baggage allowance at all. To avoid an expensive surprise when you arrive at the airport make sure that your ticket includes baggage, unless you are actually travelling without any luggage.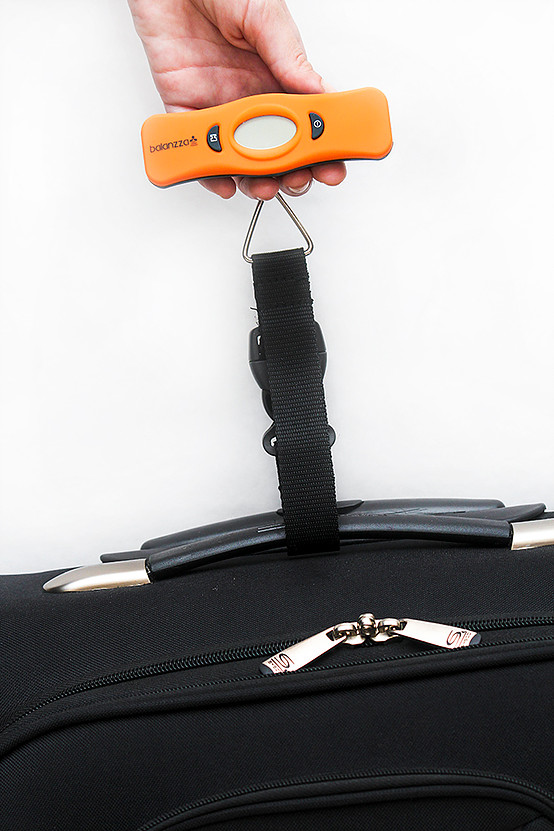 [Above: Balanzza]
There are various models of small scales available. Buy scales without sharp-ended hooks, or you may have them taken off you at security. Buy ones with a strap. Make sure that they are charged or that you have fresh batteries before leaving home. Australian consumer magazine "Choice" recently tested several models.

Some of the newer suitcases have built in scales, however these tend to be heavier pieces, and so PD is not fond of them (some carry-on cases can weigh 4kg, which is over half of the carry on limit for most tickets.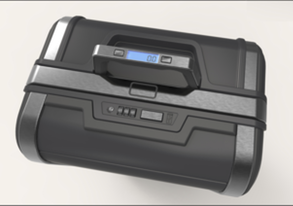 [Above: Trunkster}
https://www.choice.com.au/travel/on-holidays/luggage/review-and-compare/luggage-scales
https://trunkster.launchrock.com/
Please note: PD has not tested either the Balanzza or the Trunkster.
Contact Prowling Dog at prowlingdog@protonmail.com
---
BOOKS AND WRITING: Buying a travel diary
There is a huge choice of travel diaries. In PD's opinion, choose the page layout first, then decide on the size, material and artwork. Many travel diaries are formated with dedicated pages for itineraries, packing lists, hotels, restaurants, contacts and other things. The diary pages may include sections for weather, what you saw, who you were with and so on. This may suit some people who like to have prompts, however in PD's experience you tend to end up with a lot of blank space and not enough space for certain sections, leaving a messy journal.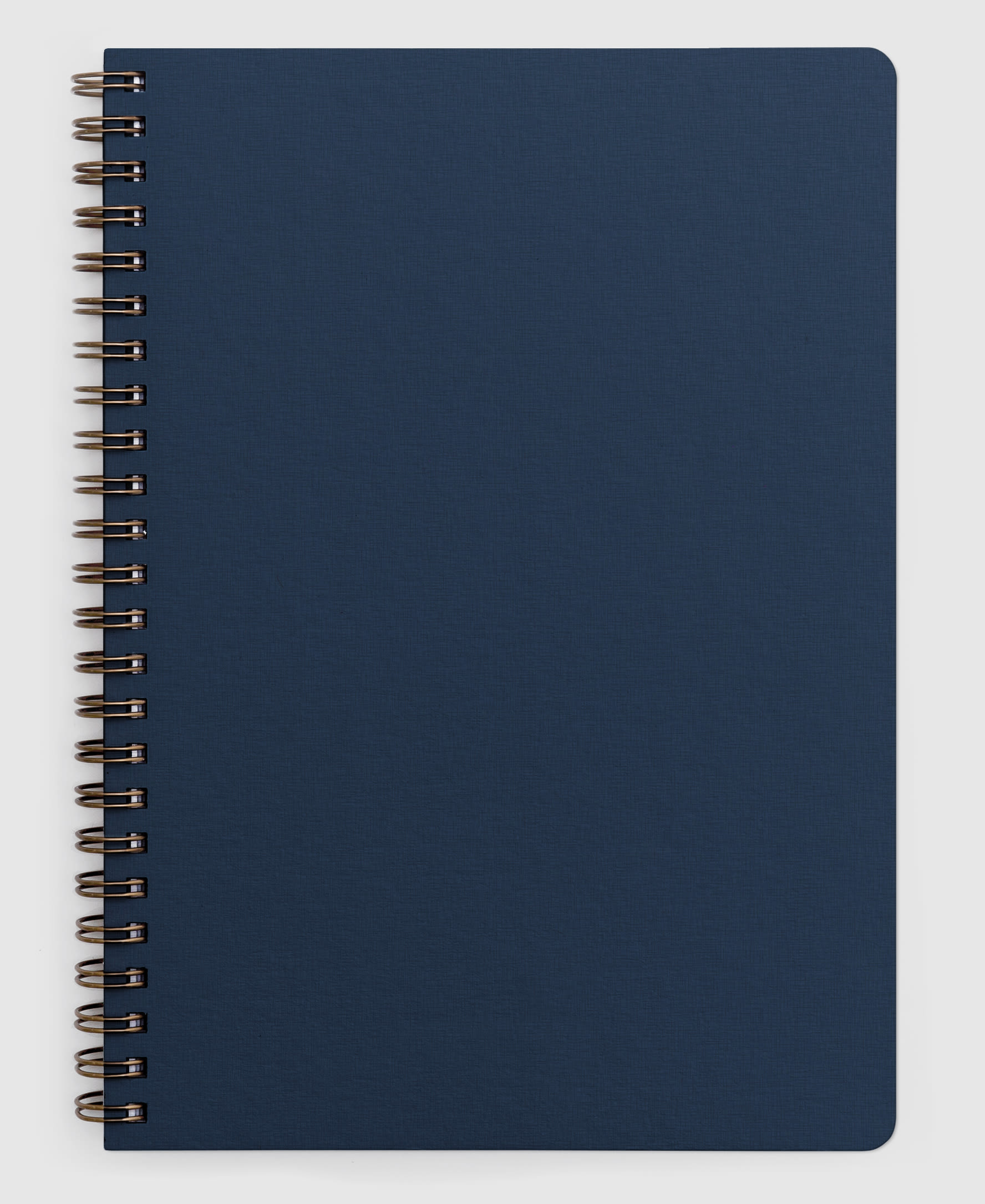 [Above: Calepino Les Typés]
In PD's opinion, a blank notebook is best. You can add your own headings. It does not matter whether on any particular day little happened or you had plenty to say; the free flow caters for everything. A blank notebook also gives you a greater choice of sizes, colours and paper types. Speaking of paper design, PD finds that dot grid works best for mixing writing and drawing, unless you are a very neat writer who keeps a straight line, in which case blank pages are even better. A grid pattern is PD's second favourite. Attaching cards or tickets works well with this format.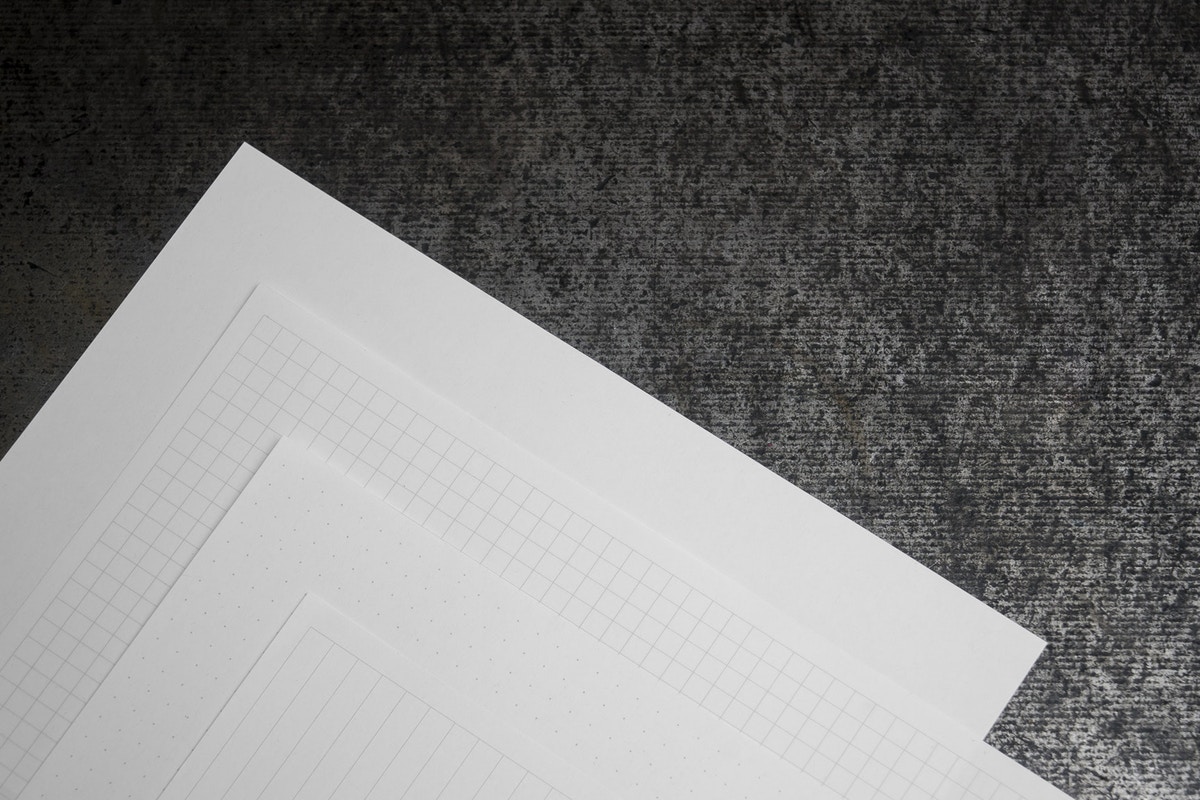 [Above: Calepino Les Typés]
The only other thing to say is that a notebook with a pocket in the back is useful for small bits of paper, such as when you pick up a restaurant's business card.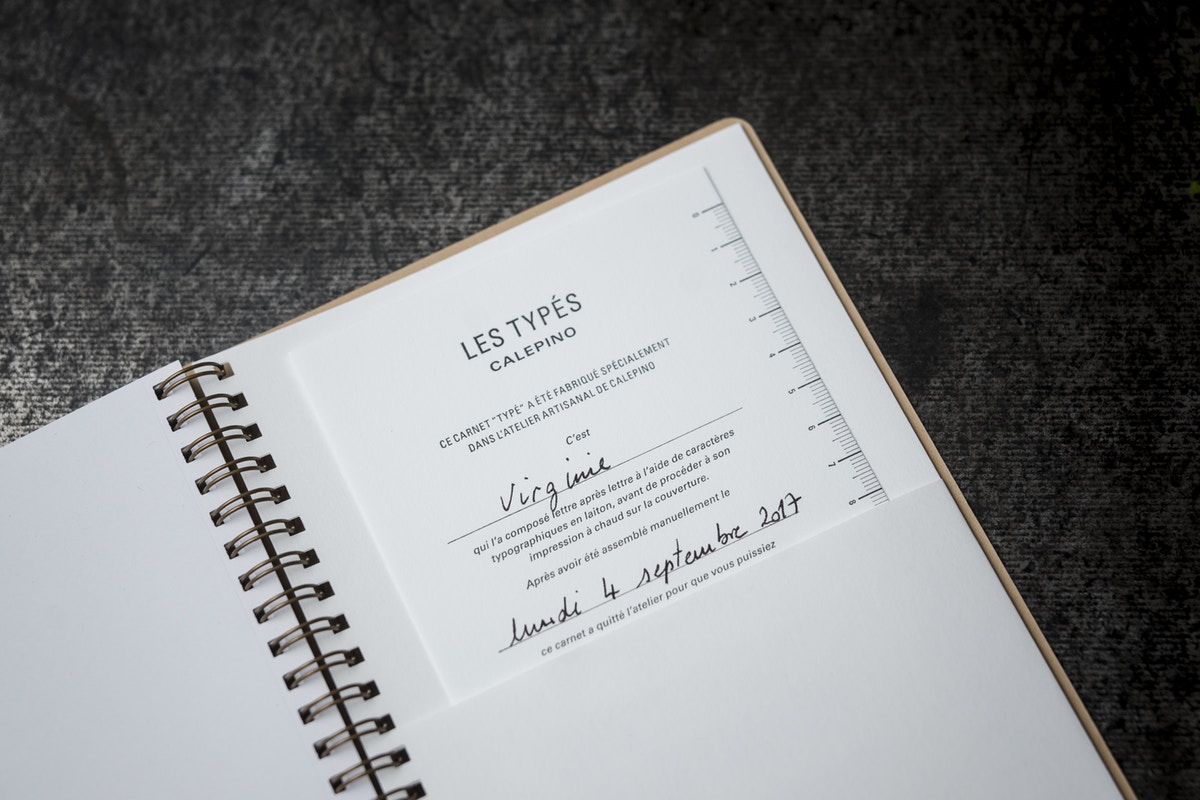 [Above: Calepino Les Typés]
Contact Prowling Dog at prowlingdog@protonmail.com
---
MISCELLANEOUS: Catch-up day
Travelling is exciting. It can also be tiring, especially if you take long haul flights (PD is thinking of poor MOTS, his Man-On-The-Spot in the Asia-Pacific region, who has to travel over thirty hours across multiple time zones to get to PD Headquarters in Central Europe). In addition, even if you have access to the internet to check on emails, there will be plenty to do when you get back. There will be ordinary mail waiting, as well as messages to answer, bills to pay, unpacking and laundry. You will have to prepare for work, especially if there is a meeting. Most importantly, you may have go shopping to stock up on perishable food again. If you can do it, taking off the day after you return will allow you to rest and do these things, ready to start your normal life again (unless you are a professional traveller).
Contact Prowling Dog at prowlingdog@protonmail.com
---
PD: Store
X90 Planner
The X90 Planner has been thoroughly tested by PD and featured in PD: Cool Things 178: GHOST_URL/prowling-dog-cool-things-issue-178/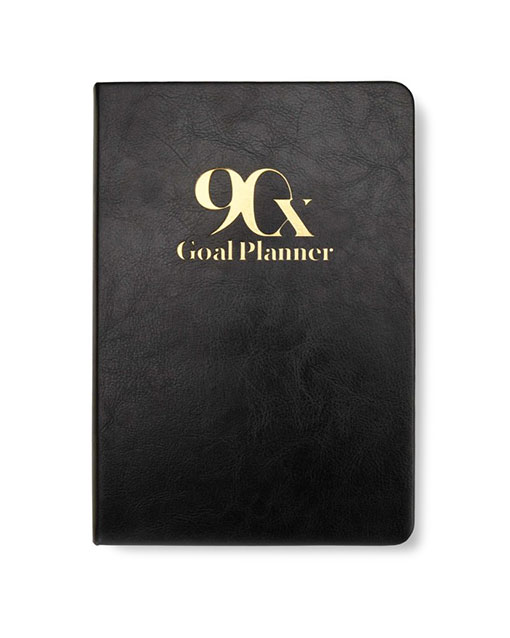 The planner is hard back but opens flat. It is clearly laid out and uses quality paper. It is undated, so you can start working on your goals immediately. There are 90 days in the planner, the ideal length of time to achieve goals.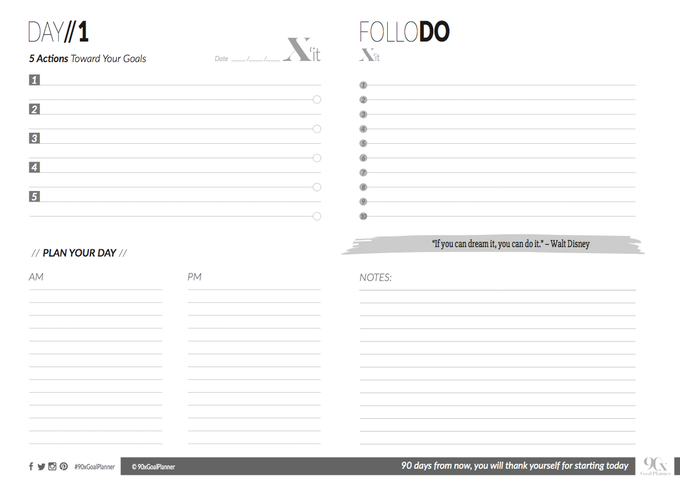 From US $31.95 plus shipping. Local taxes may apply in your country.
BUY HERE: https://90xgoalplanner.com/?ref=107
Contact Prowling Dog at prowlingdog@protonmail.com
---
Important disclaimer: Remember that crowd funding sites are not stores. You may decide to back this project and provide funds, however there is no guarantee that any project will be delivered - the rate of failure is about 10%. PD is in no way accountable for the success or otherwise of any project and writes in this column purely for entertainment purposes, and will in no way be held liable for any failure or money lost by anyone. It is a case of "buyer beware". It is a sad reflection on the era we live in that PD must resort to this type of disclaimer.
Note: Photographs and illustrations are from the relevant websites and are the copyright of the respective owners.
© 2018 Prowling Dog
---