CONTENTS
Editorial: PD's Make 100 Project.
Travel: Bobolice Castle.
Technology: USB-C.
Stationery: Ilias fountain pen.
Gadgets and Gear: The Card knife.
Books and writing: Meditations Made Simple.
Project of the week: 100 Little Loaves.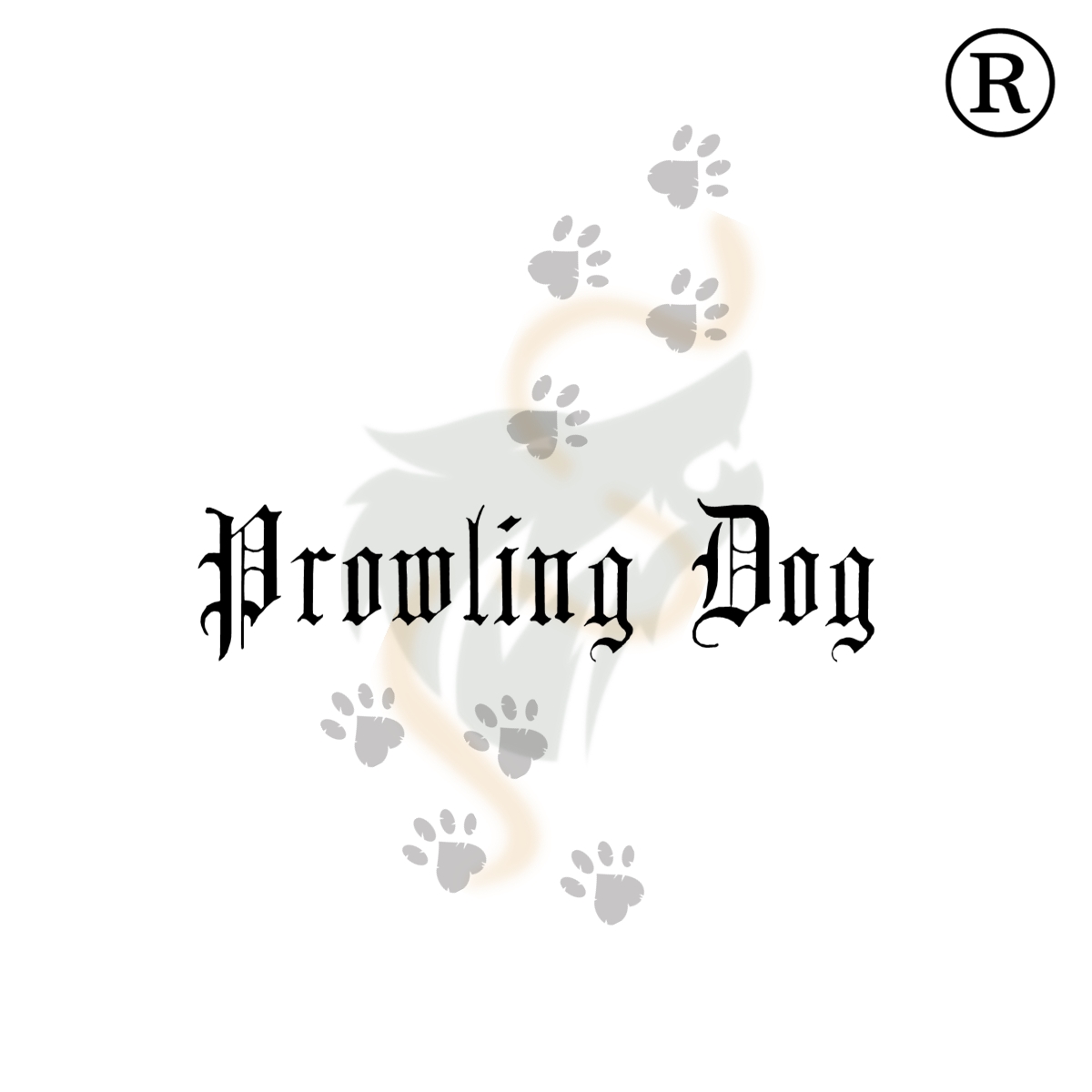 Contact Prowling Dog at prowlingdog@protonmail.com
---
EDITORIAL: PD's Make 100 Project
PD's Kickstarter Make 100 project, featured in last week's post, is almost ready to launch. PD, being a rather private dog, has appointed an official "face" for the project, who may or may not be related to MOTS (PD's Man On The Spot in the Asia and Oceania region). When it is launched PD will post an announcement in PD: Cool Things and on his Facebook page (link: https://www.facebook.com/Prowling-Dog-1394755600822068/).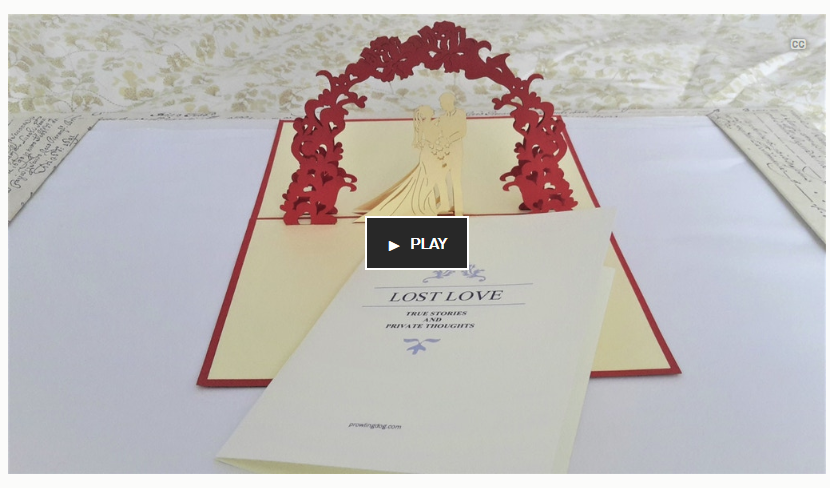 Contact Prowling Dog at prowlingdog@protonmail.com
---
TRAVEL: Bobolice Castle
Bobolice Castle in the Polish region of Jura dates back to the middle of the fourteenth century. It was built by King Casimir III The Great as part of the defences of what was then the western border of Poland. It is north of Kraków.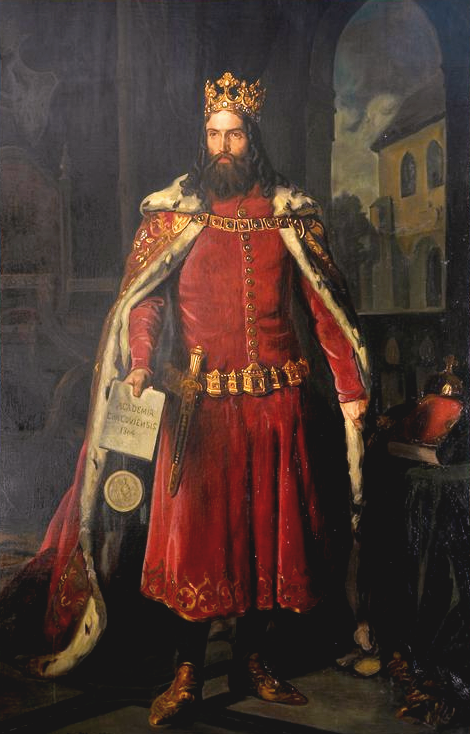 [Above: Casimir III The Great, painted by Leopold Löffler.]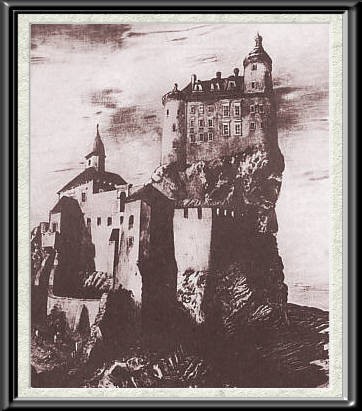 [Above: Bobolice Castle 1650.]
The castle saw many invasions, and was extensively damaged in 1657 by the Swedish Deluge. The extent of the destruction of the castle was such that when King John III Sobieski arrived there in 1683 he had to spend the night in a tent. The castle had several owners over the centuries, and had its fair share of love, intrigue and murder, and is said to be haunted by the ghosts from those episodes.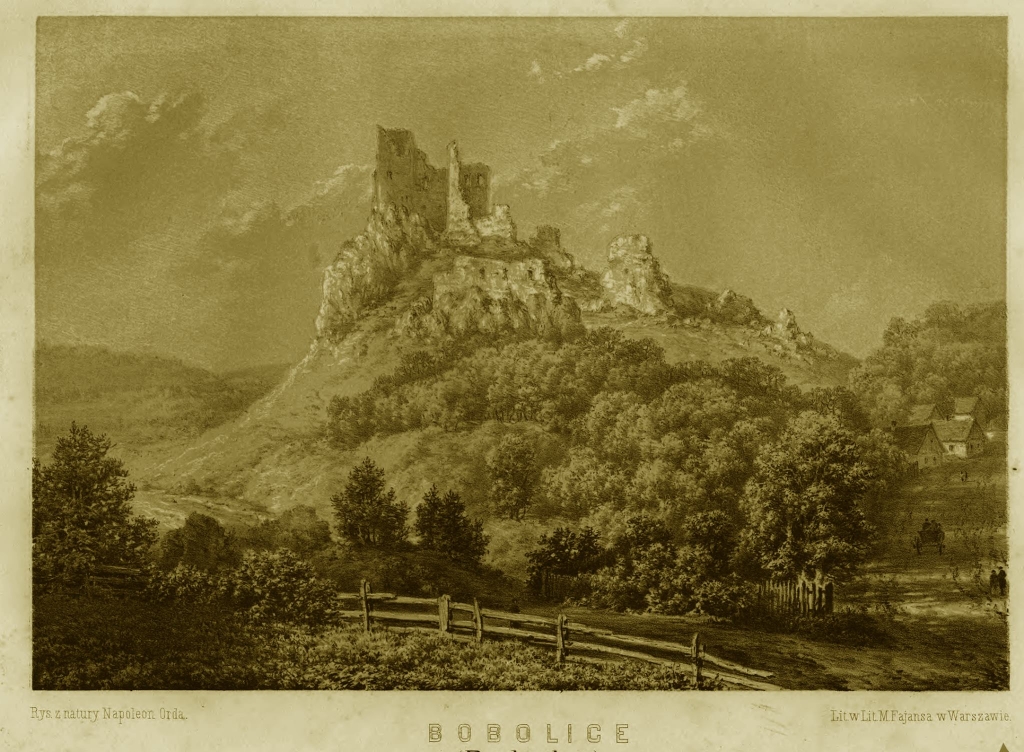 Today the castle has been beautifully restored and is a hotel and restaurant. It is an ideal base for exploring this beautiful part of Poland.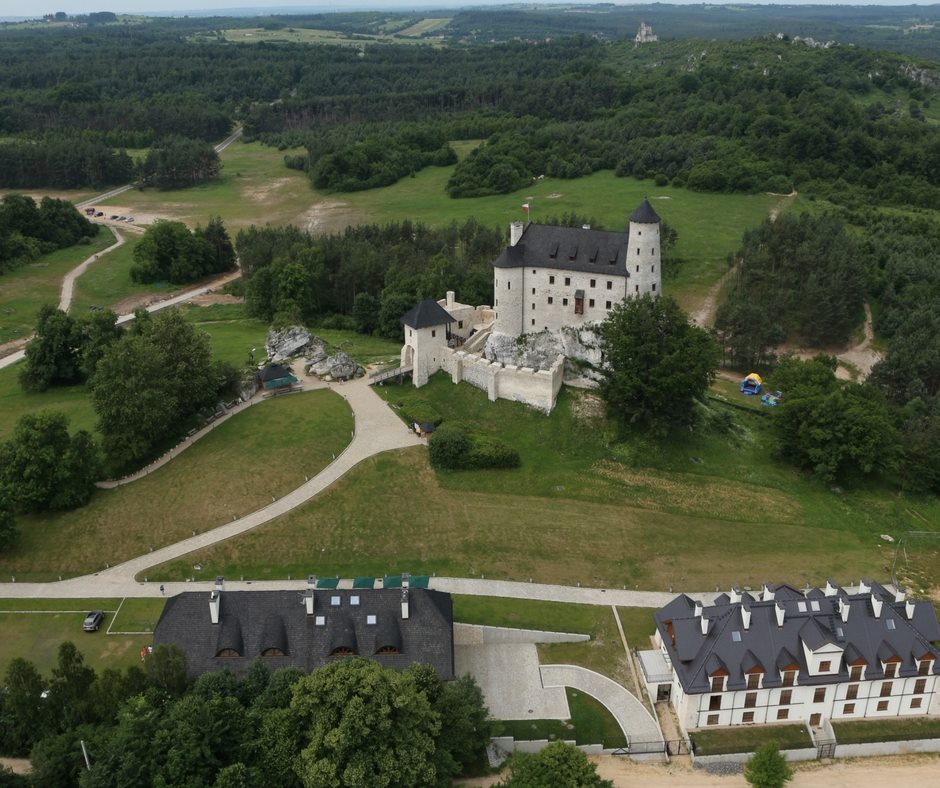 [Above: Bobolice Castle today.]
Contact Prowling Dog at prowlingdog@protonmail.com
---
TECHNOLOGY: USB-C
Every one uses USB ports, cables and plugs, which are on every consumer electronic device, from thumb drives to smart watches, cell phones, tablets, and laptop and desktop computers. The port is used for exchanging data between devices and for charging them (although wireless charging is a reality now). USB stands for "Universal Serial Bus", and as the name implies is an industry standard used by all the major companies except Apple, which has its own propriety connector. The standard has changed over the years and currently they come in two common sizes, the micro USB for small devices such as watches and phones, and the larger USB-3 for larger devices such as computers.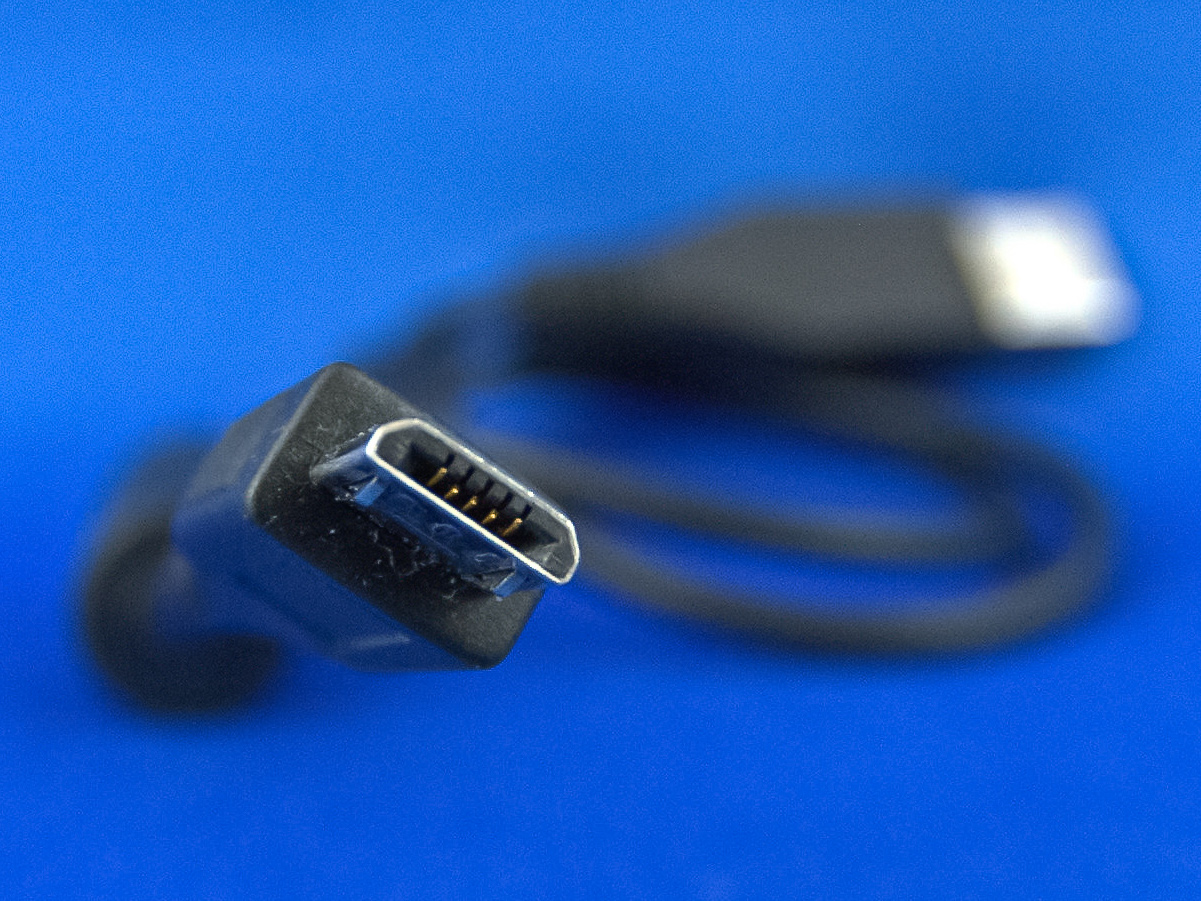 Luckily the sizes and compatibility change infrequently, however a change is starting. If you are buying a new cell phone from one of the major manufacturers you will notice a new port and plug - USB-C. This is the new standard and you will see more and more new devices with these.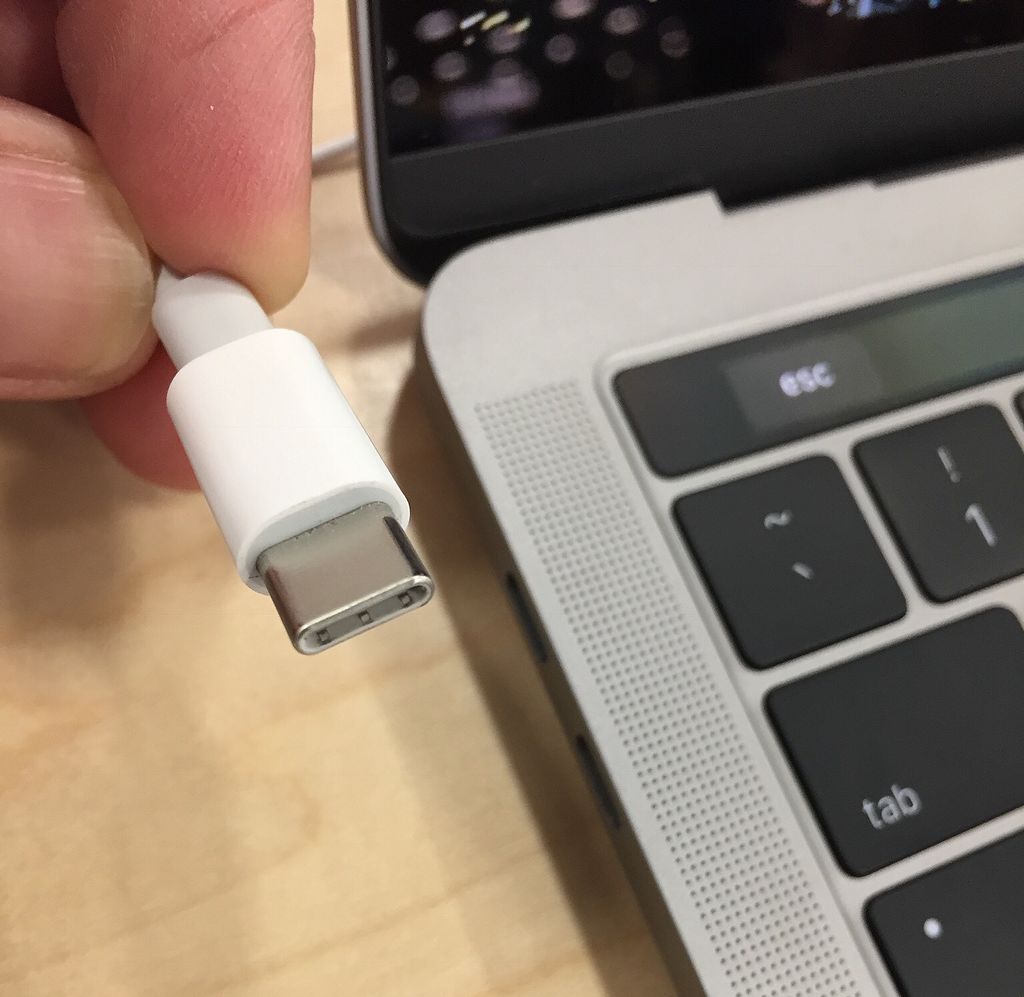 [Photograph: Wikideas1]
So what is new?
The size is somewhere between a micro-USB and a USB-3.

It is oval with no "up" and "down" sides - you can plug it in without worrying about sides.

It has faster data transfer than the current ones (theoretically 10Gps).

There is only one type of USB-C - no standard and mini versions, so things may be easier. You will find the same USB port on mobile phones and on computers. No more worrying about having the right ends on your cables.
Contact Prowling Dog at prowlingdog@protonmail.com
---
STATIONERY: Ilias fountain pen
Fountain pens come in various sizes and designs, however this concept is the most beautiful design that PD has come across.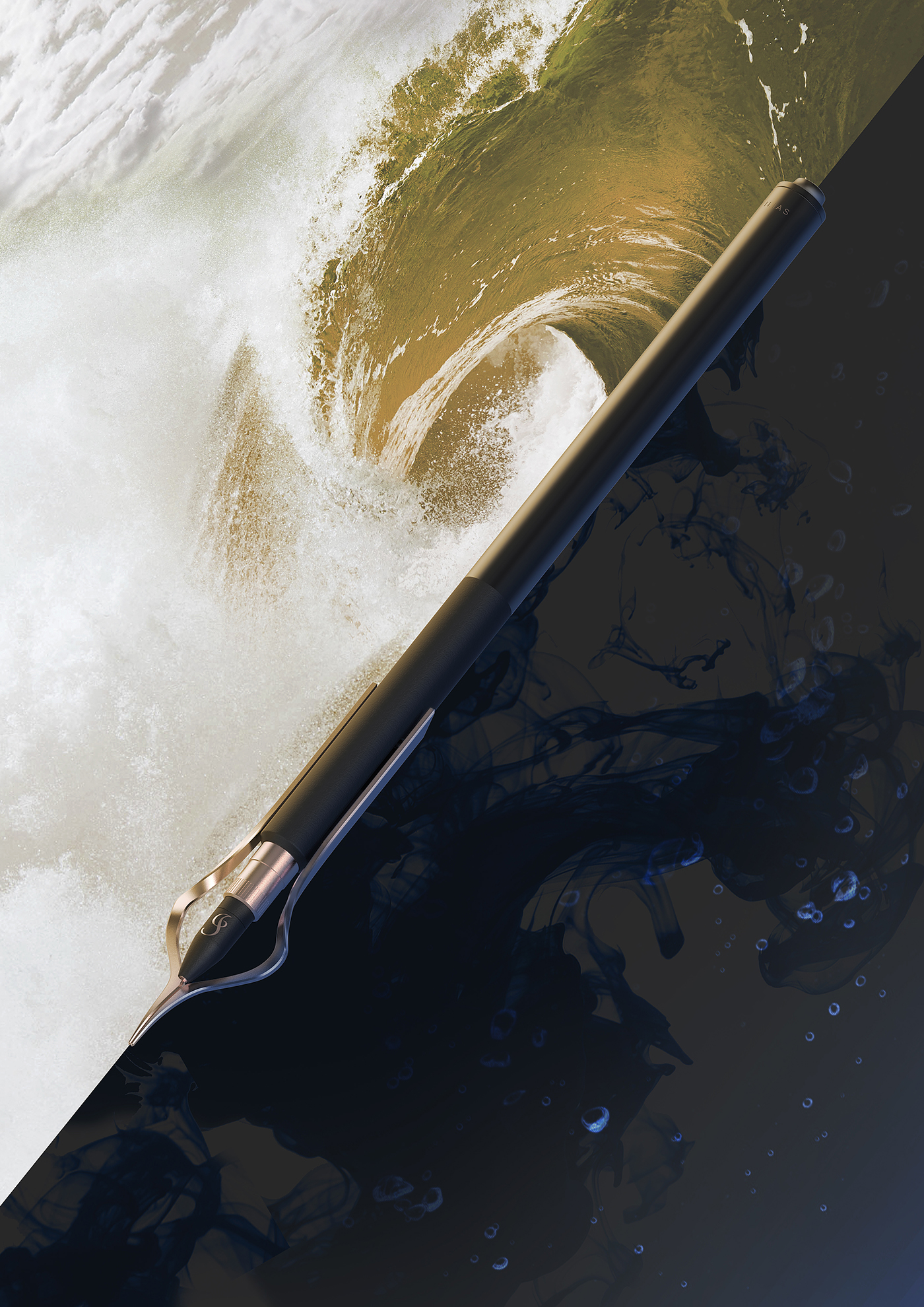 The Ilias, named after Homer's "Iliad" was designed by Juwon Lee from South Korea.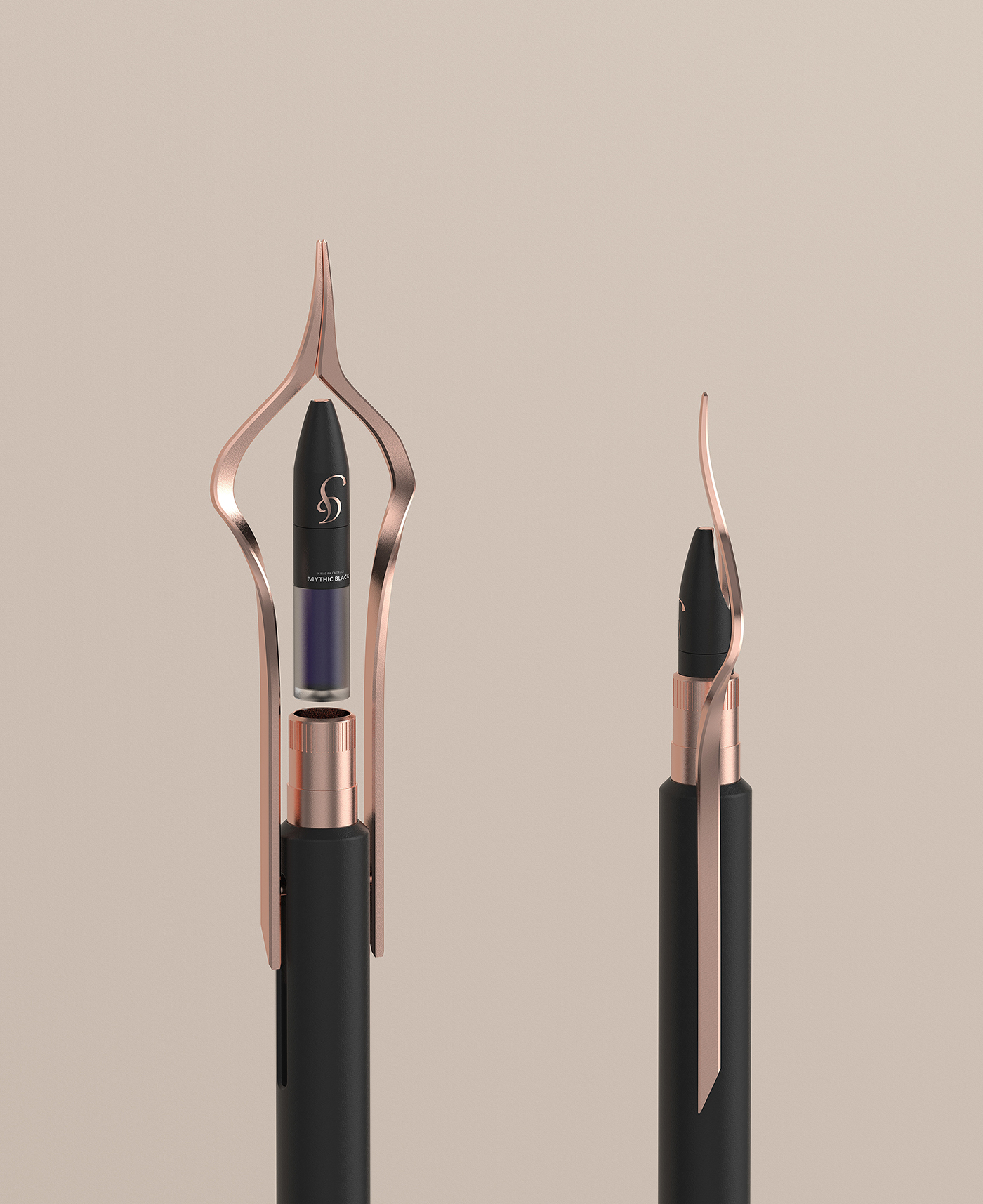 Even the packaging is well thought out.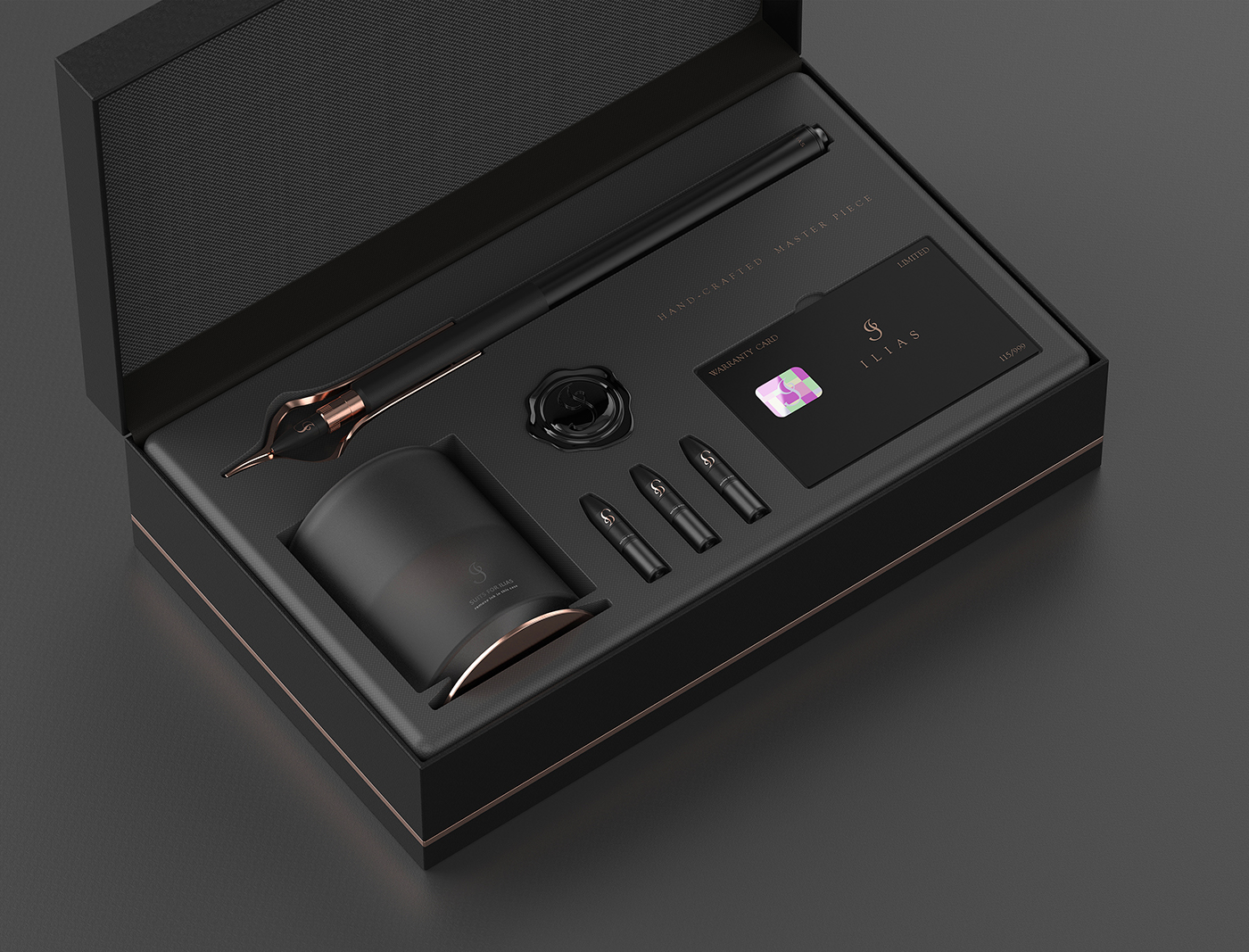 This is one concept that PD would like to see put into production.
https://www.behance.net/gallery/59018549/ILIAS?tracking
Contact Prowling Dog at prowlingdog@protonmail.com
---
GADGETS AND GEAR: The Card knife
If you are after a compact, discrete, light weight and easy to carry knife, The Card may be the one that you are looking for.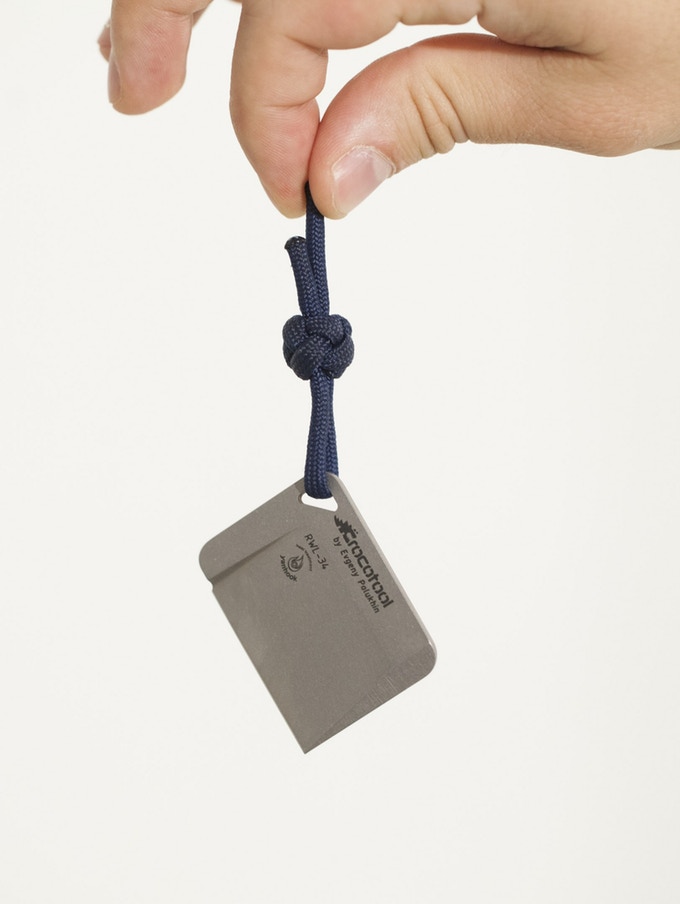 The Card is hand made from high tech Elmax HRC62 steel, and comes with a Kydex sheath.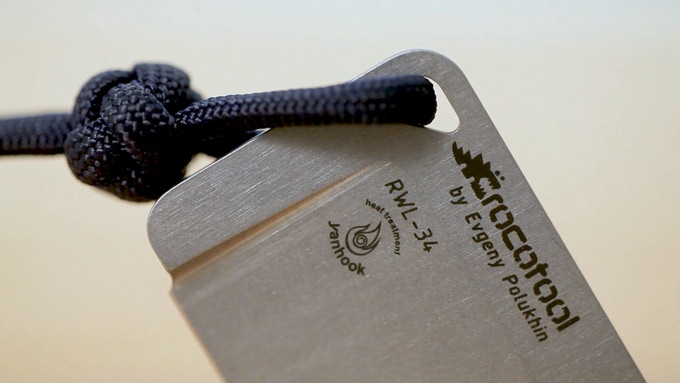 https://www.kickstarter.com/projects/1634685115/the-card-hand-crafted-from-premium-swedish-steel?ref=discovery
Contact Prowling Dog at prowlingdog@protonmail.com
---
BOOKS AND WRITING: Meditations Made Simple
The Roman Emperor Marcus Aurelius (161-180 AD) wrote personal notes in twelve books, which are known as "Meditations", to help him find guidance and self improvement. They offer wisdom in the way people should look at themselves and others. Though known to classic scholars, PD suspects that few others delve into them.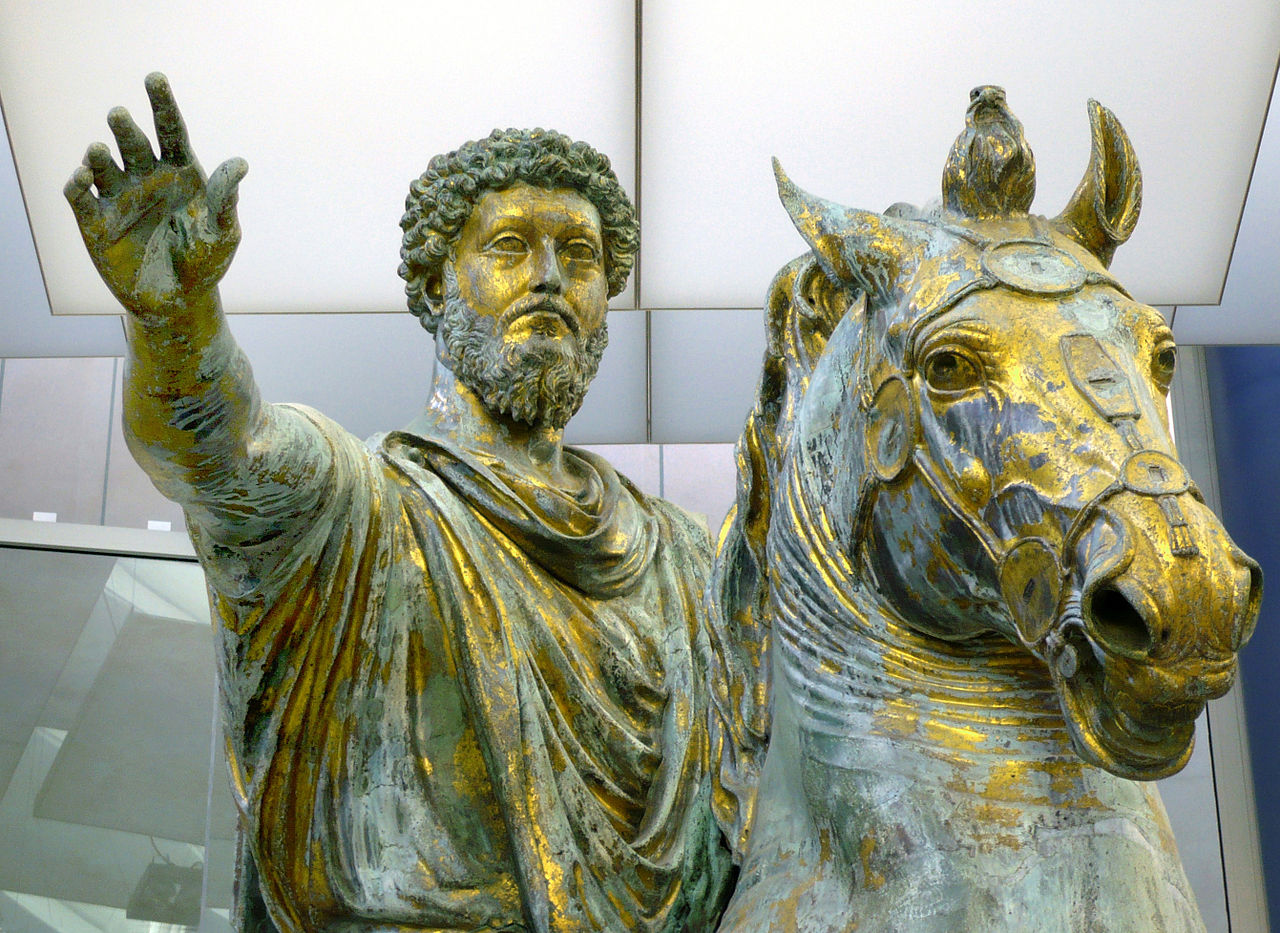 [Above: maecus Aurelius, Musei Capitolini, Rome]
Marcus Aurelius wrote them for himself rather than intending to have them published. Nevertheless, they have been published over the centuries.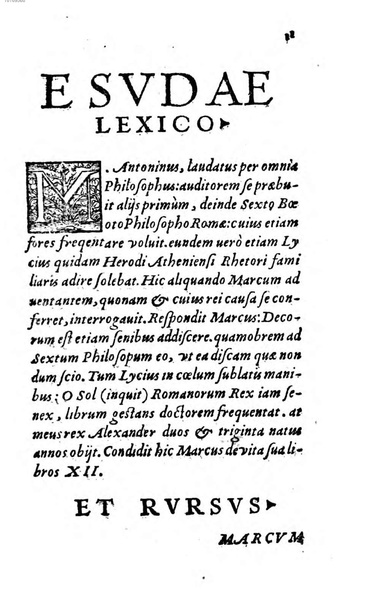 [Above: a page from Marcus Aurelius. De seipso, seu vita sua (Xylander, 1558)]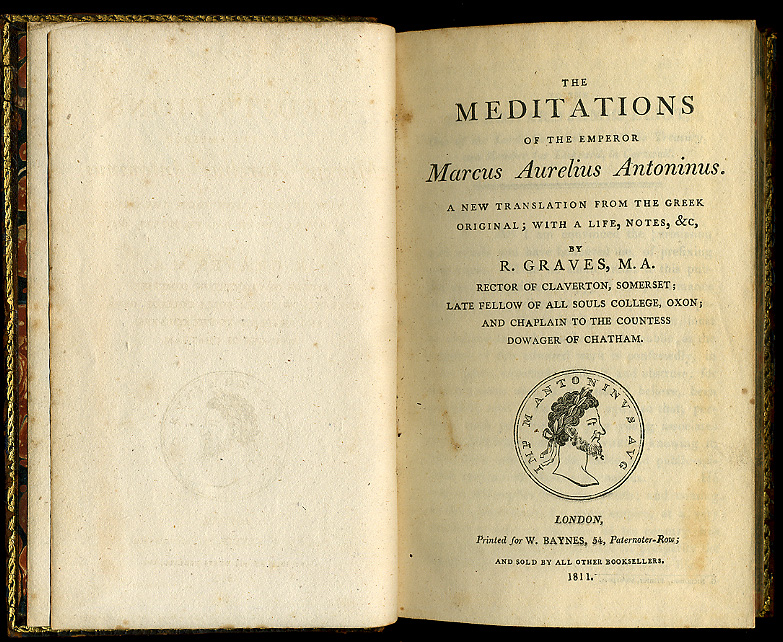 [Above: Richard Graves' translation, 1811]
Shane Stott is a fan of "Meditations" and has been working on a version that uses modern words and sentences but which retains the message of the original. This makes it possible for the book to be read by everyone, not just scholars.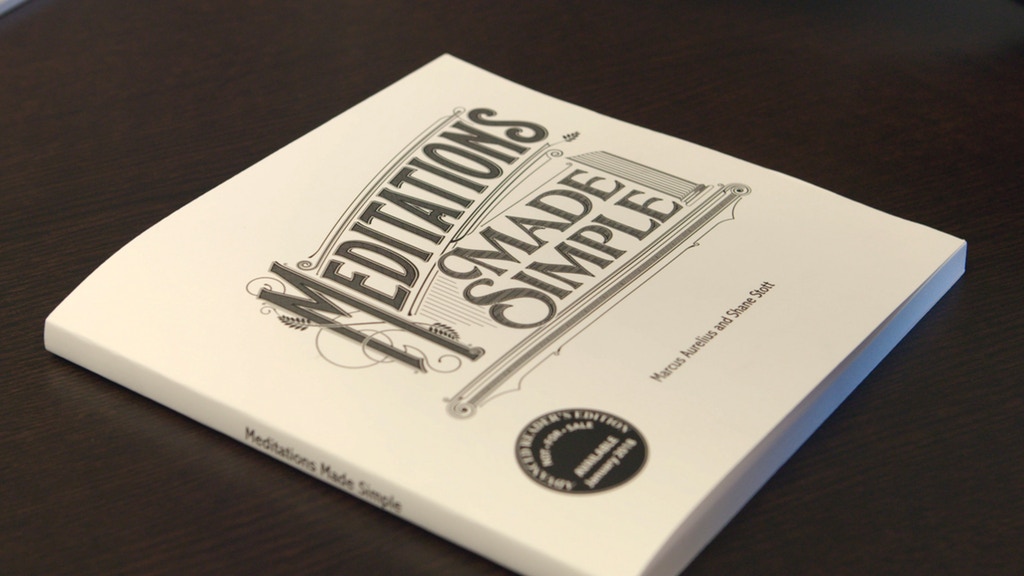 [Above: working copy.]
Three sizes of text are used to make it easy to find and pull out words of wisdom.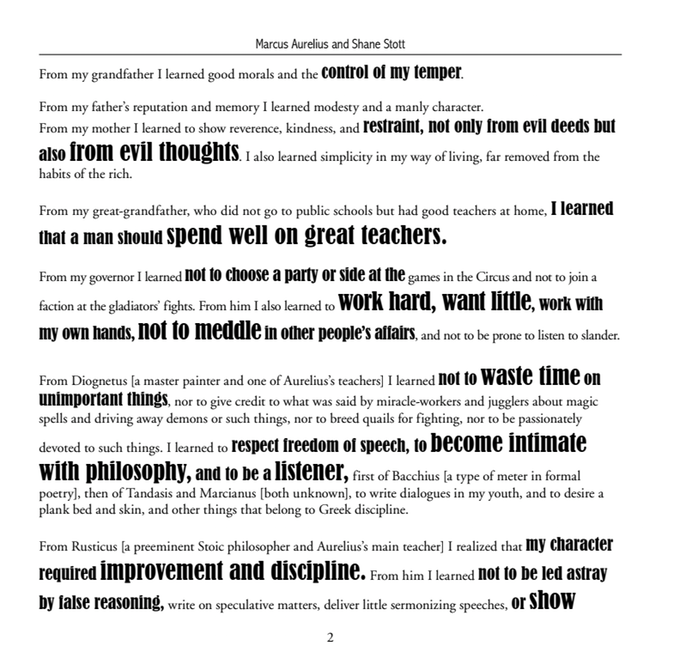 The final book will be hard bound and will come in a slipcase.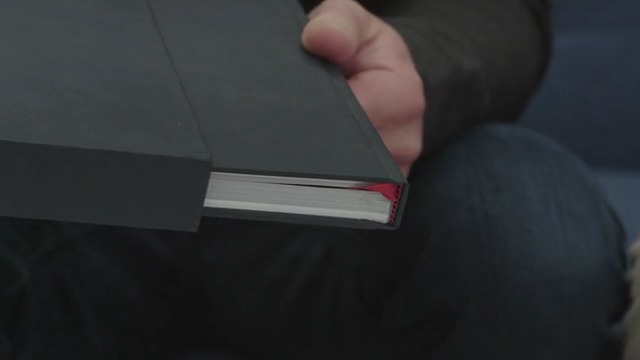 The book is currently available at cost.
https://www.kickstarter.com/projects/183913002/meditations-made-simple/description
Contact Prowling Dog at prowlingdog@protonmail.com
---
PROJECT OF THE WEEK: 100 Little Loaves
These little loaves look delicious, good enough to eat, although they are Indiana limestone sculptures. You can buy half a loaf or a full loaf, depending on your hunger.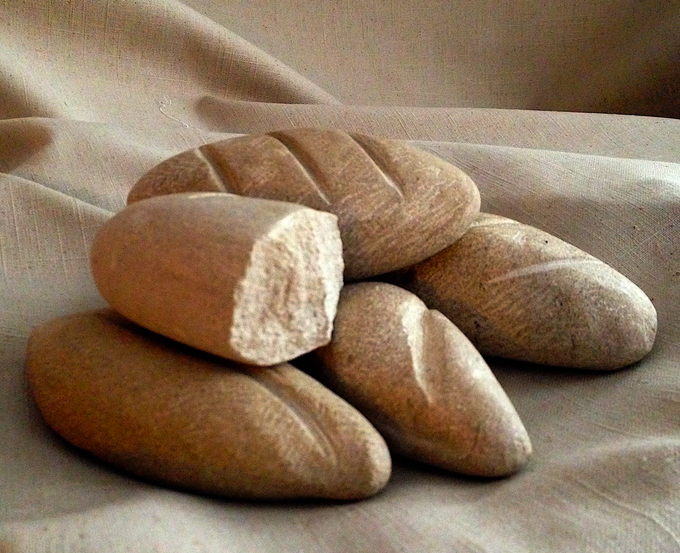 Architect and sculptor Tim de Christopher, who has done work for the Cathedral of St. John the Divine in New York City, has made this project as part of Kickastarter's Make 100 project. This is not a stand-alone project. In his own words, "The broader purpose of this campaign is to help establish a base of support for a memorial garden project that I am building in my community."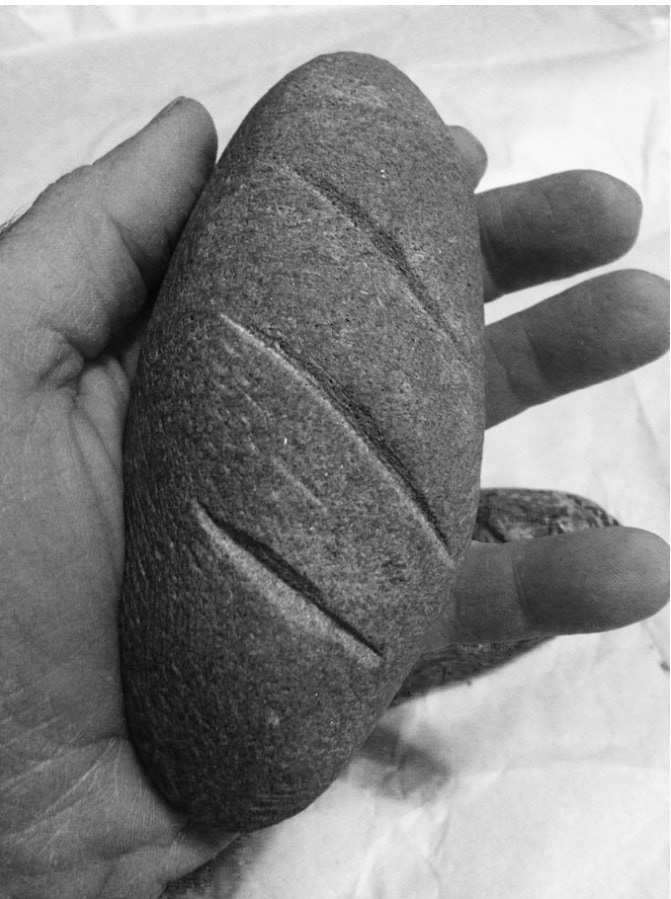 Although the rewards say that it ships to "only United States", you can contact him and he will make arrangements to ship it overseas.
https://www.kickstarter.com/projects/1392047624/100-little-loaves-0?ref=category&ref=discovery
Contact Prowling Dog at prowlingdog@protonmail.com
---
Contact Prowling Dog at prowlingdog@protonmail.com
---
Important disclaimer: Remember that crowdfunding sites are not stores. You may decide to back this project and provide funds, however there is no guarantee that any project will be delivered - the rate of failure is about 10%. PD is in no way accountable for the success or otherwise of any project and writes in this column purely for entertainment purposes, and will in no way be held liable for any failure or money lost by anyone. It is a case of "buyer beware". It is a sad reflection on the era we live in that PD must resort to this type of disclaimer.
Note: Photographs and illustrations are from the relevant websites and are the copyright of the respective owners.
© 2018 Prowling Dog
---