CONTENTS
Editorial: Jaguar E-Pace.
Travel: Travel Lounges.
Technology: Bondic.
Stationery: CoCoLog.
Gadgets and gear: Musvalk.
Books and writing: Freewrite Digest.
Project of the week: The Grandiloquent Word of the Day 2018 Wall Calendar.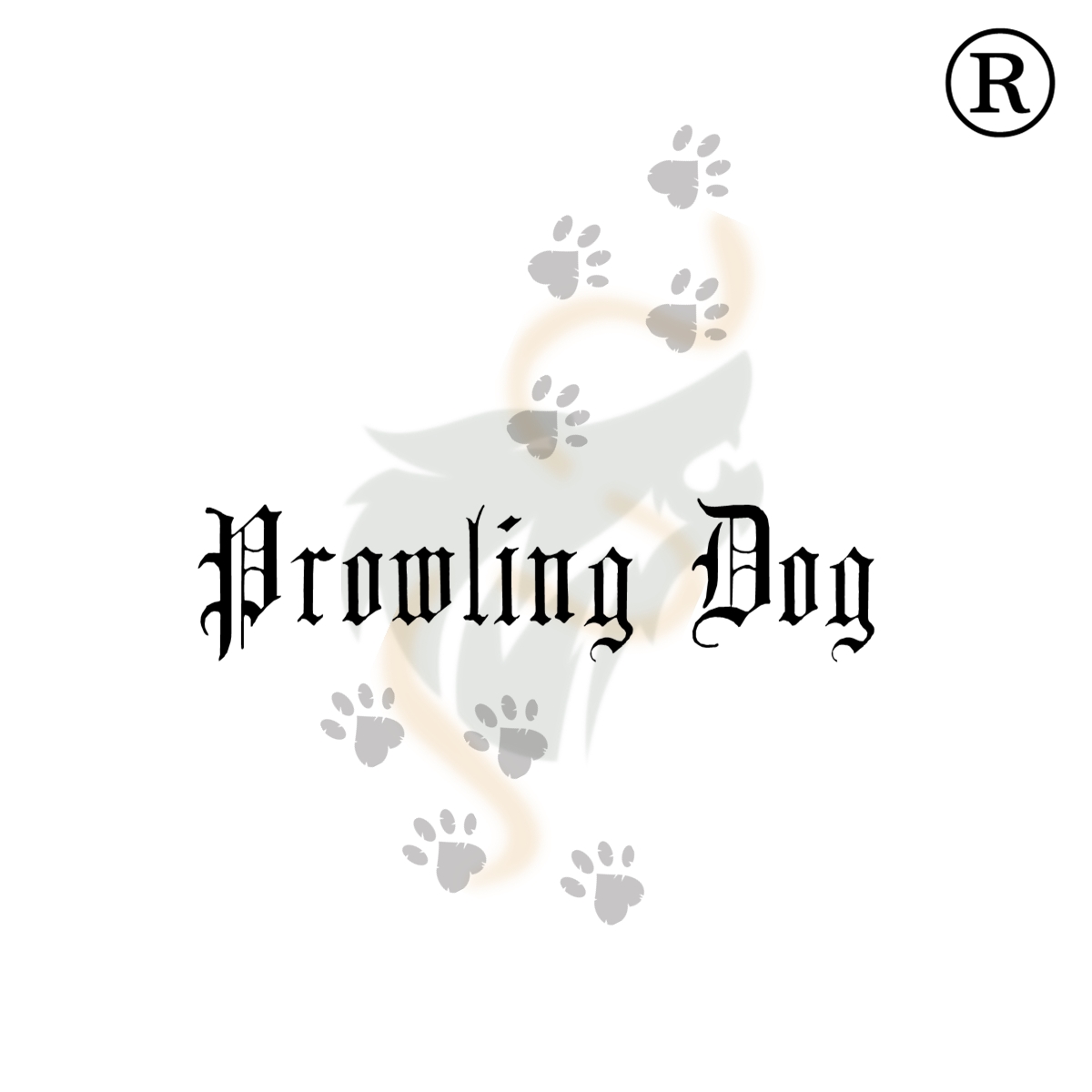 ---
EDITORIAL: Jaguar E-Pace
PD realises that the Rezvani SUV, featured last week, may be over-the-top for some dogs (GHOST_URL/prowling-dog-cool-things-issue-140/).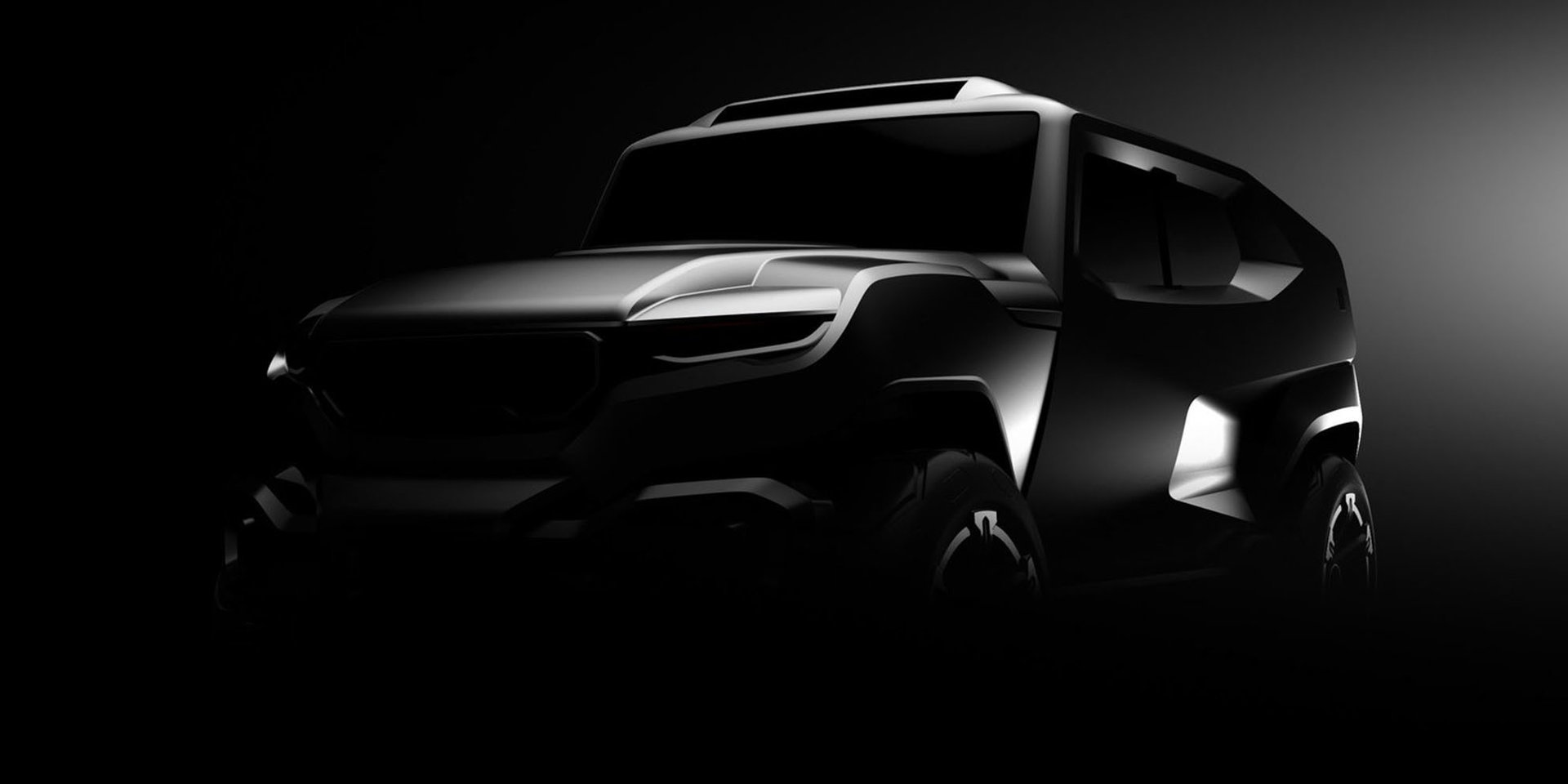 [Rezvani SUV]
Jaguar has come to the rescue with a more "normal" vehicle, the E-Pace.

PD has always been a fan of this British marque (yes, PD is aware that the company is no longer in British hands). Anyway, the E-Pace is a beautifully deigned modern SUV with hints from the larger F-Pace and the sporty F-Type.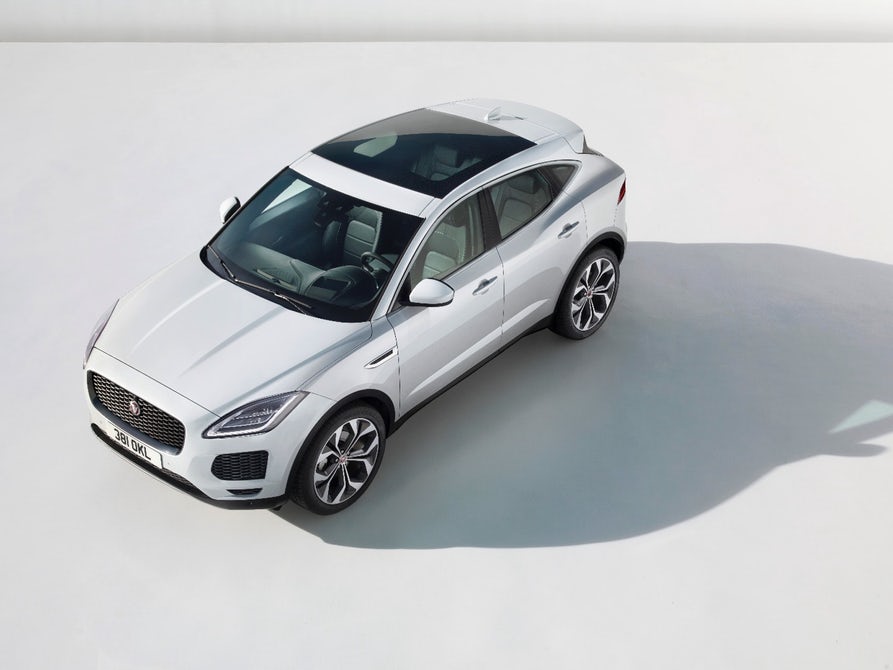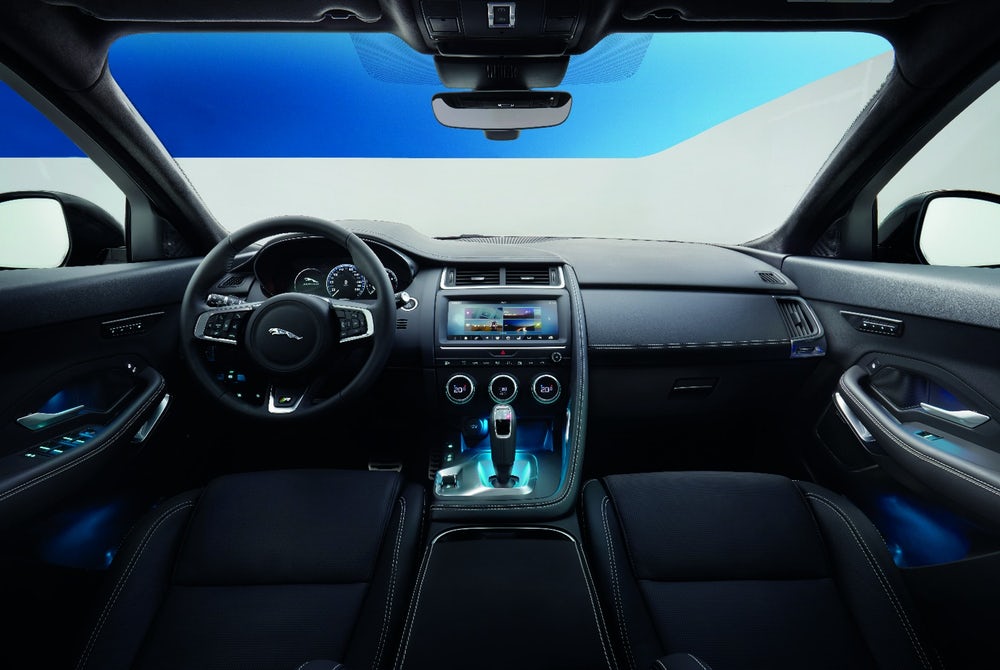 PD especially loves the tail-lights.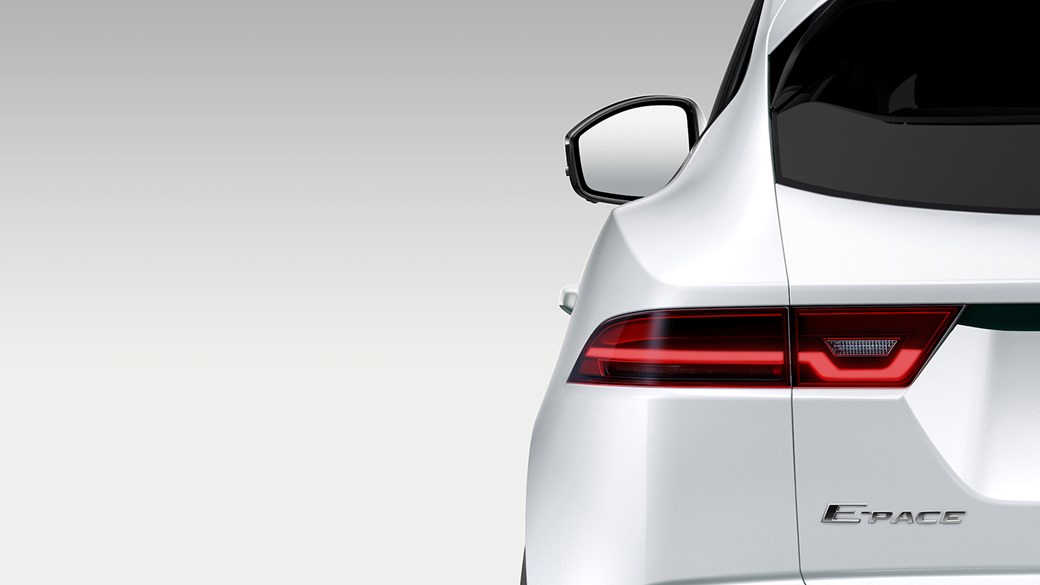 https://www.jaguar.com/index.html
---
TRAVEL: Travel Lounges
Flying long distances can be tiring - think of the poor people from far flung places such as North America or, even worse, Australia or New Zealand, who have to catch two long flights to visit us. This not only entails around ten to twelve hours for each sector, but also waiting in transit about half way through.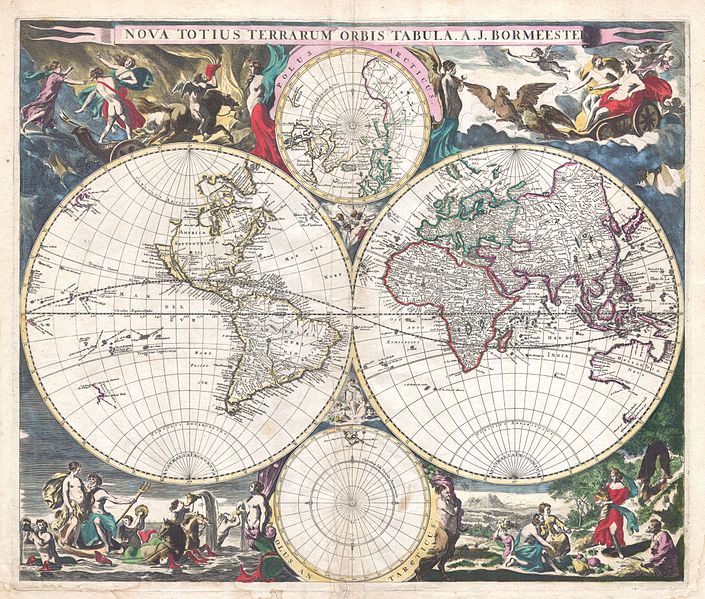 [Nova Totius Terrarum Orbis Tabula, 1684, A. J. Bormeester]
Waiting for two or more hours at an airport is no fun, especially when you are tired. Enjoying an airport lounge is far better than wandering around the airport or whiling away the time on public seating, which is not that comfortable after a while.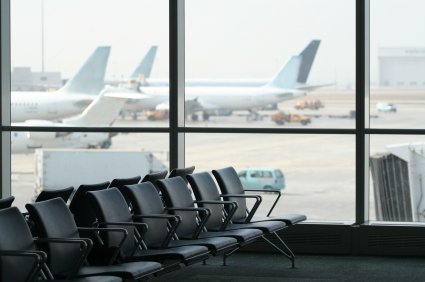 Lounges have a variety of comfortable sitting areas, including some armchairs, or if you prefer you can sit at a table. A refreshing shower is always welcome and relaxing. Remember to pack a change of clothes and toiletries in your carry-on bag. Lounges also have sockets for your laptop and offer wi-fi. They also offer food, including warm food, and drinks (PD does not recommend alcohol when flying as it dehydrates you).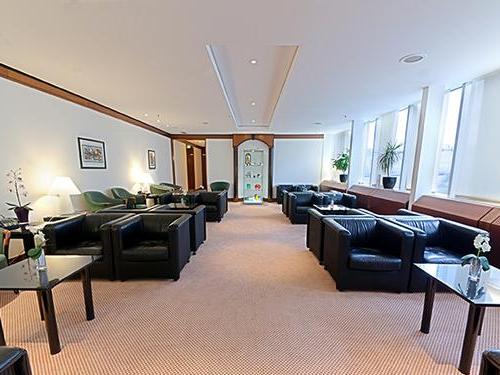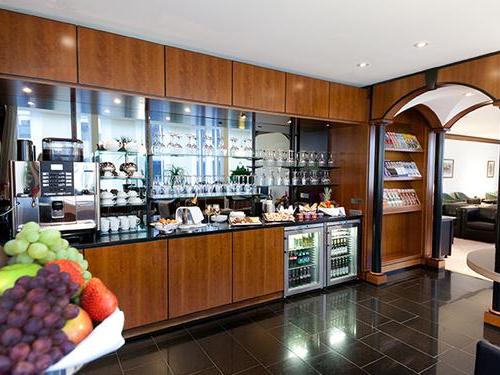 If you are lucky enough to fly business or first class, or if you fly often enough to be a high tier frequent flyer, you get automatic access to your airline's lounges. However if you are not so fortunate there are alternatives.
If you are flying with Cathay Pacific, which is based in Hong Kong, and are a member of its Marco Polo frequent flyer program, you can use points to gain lounge access.
Some credit cards come with automatic lounge access - you will have to check out what is on offer from the banks in your country.
Membership of organisations such as Priority Pass will give you access to lounges regardless of the class you are flying. This organisation has a mixture of its own lounges and agreements with some airlines to give access to their lounges.

Then there is LoungeBuddy, through which you can purchase one-off lounge access. For access to a lounge you need to book on line before you fly.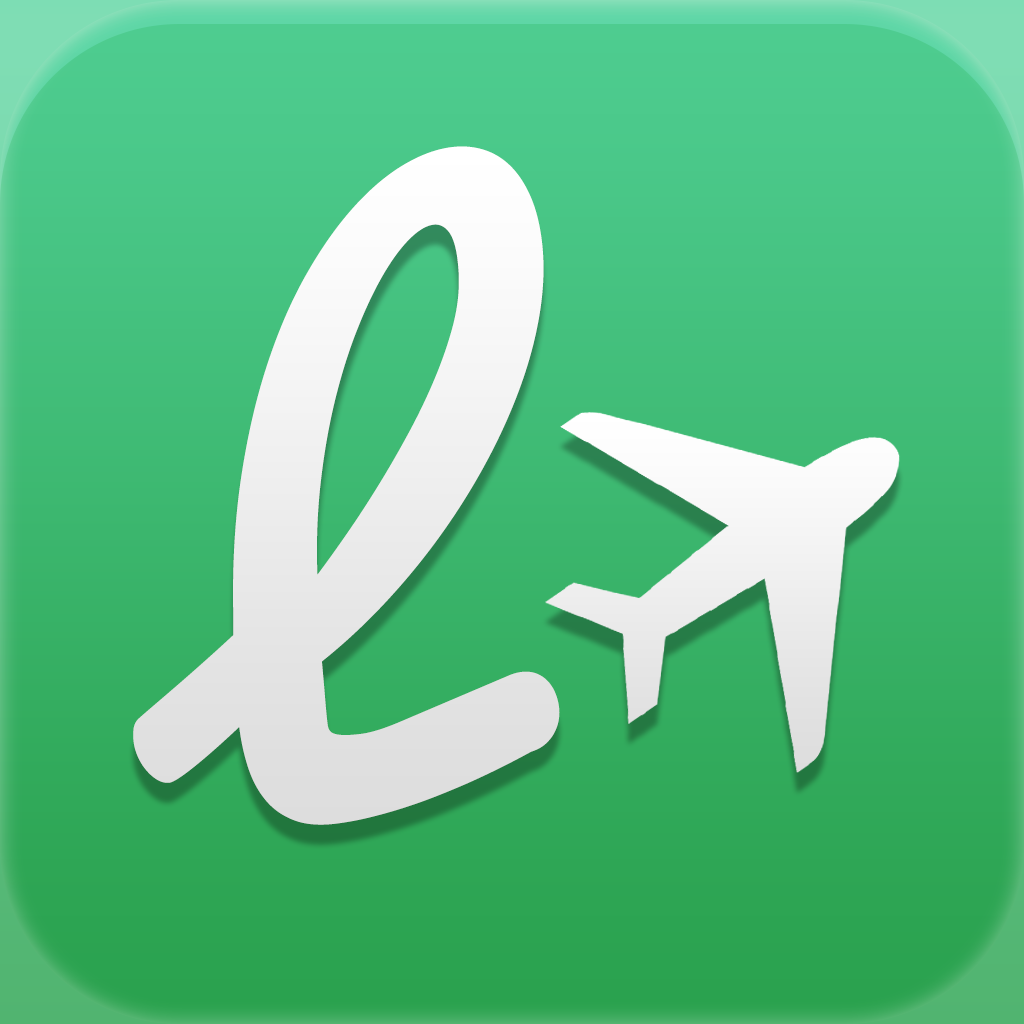 https://www.prioritypass.com/en
---
TECHNOLOGY: Bondic
First unveiled in 2014, Bondic is a solvent-free liquid plastic that sets under ultraviolet light. Unlike traditional glues and epoxy resins, it does not stick to fingers and can be worked without rushing as it will not set on contact with air alone. This also avoids the frustration of opening a tube of glue for a small job and seeing the rest harden in the tube shortly afterwards.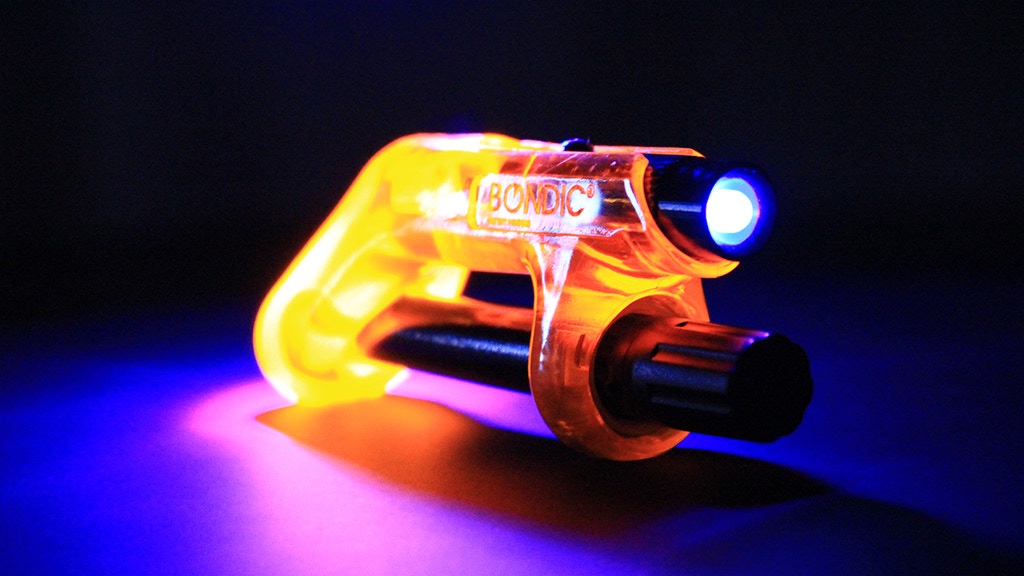 The unit houses replaceable liquid plastic cartridges and an ultraviolet light. Each cartridge has four grams of solution.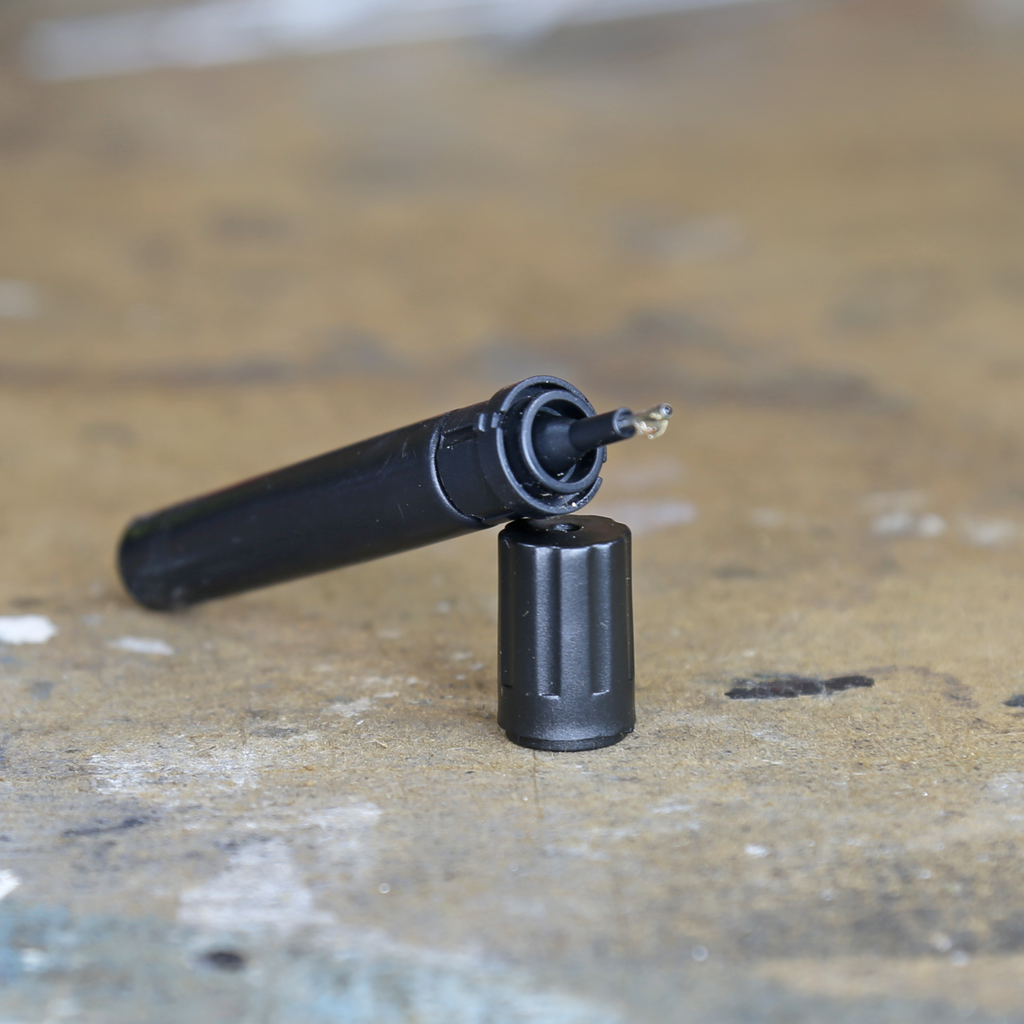 It can be used to create, repair and fill products made from a wide range of materials.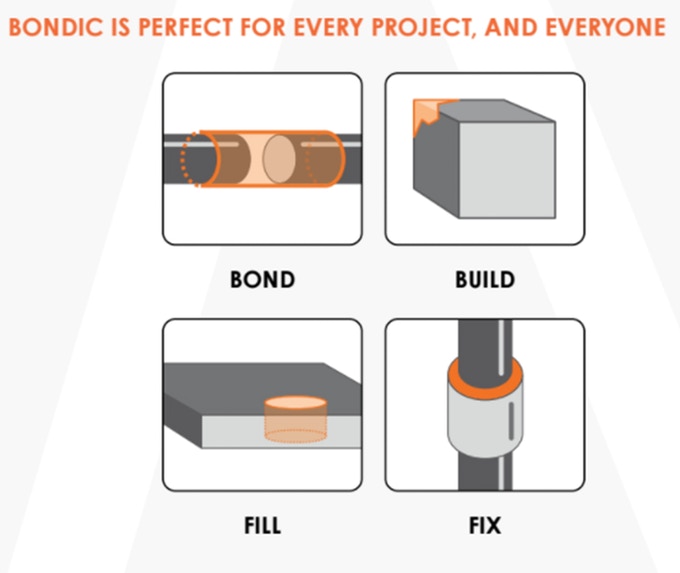 Curing time is only four seconds, after which you can work the hardened plastic, such as sanding and painting it. The hardened material is waterproof. There is only one precaution: do not use it sunlight, which includes ultraviolet light in its spectrum!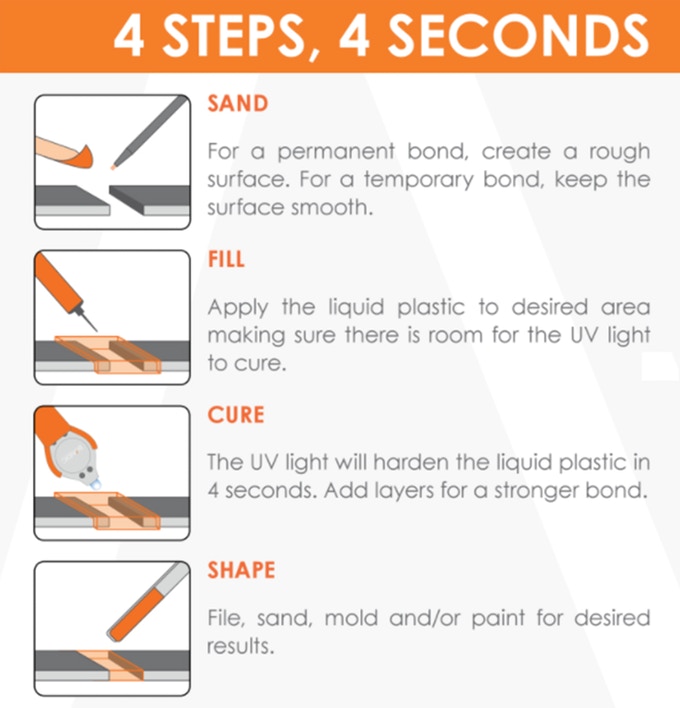 https://www.kickstarter.com/projects/notaglue/bondicevotm-liquid-plastic-welder/description
---
STATIONERY: CoCoLog
Virtually all planners are minor variations on a theme. There are goal pages, monthly planners, weekly planners, to do lists and pages for reflection. In PD's opinion, this adds up to clutter and makes organising your busy life overly complicated and adds to the stress that it is meant to alleviate. That is why PD loves Seeso's The daily Times planner, which was featured in PD's Cool Things 129 (GHOST_URL/prowling-dog-cool-things-issue-129/)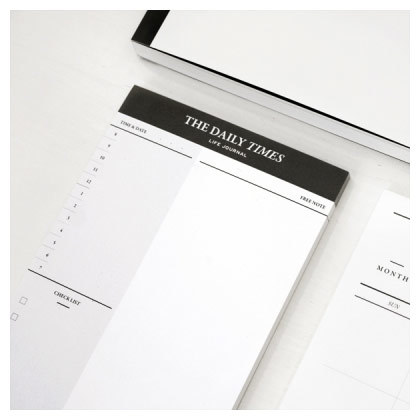 Now there is an alternative simple planner that will make a busy day look less daunting, by breaking up the day into chunks of time, using the pomodoro technique.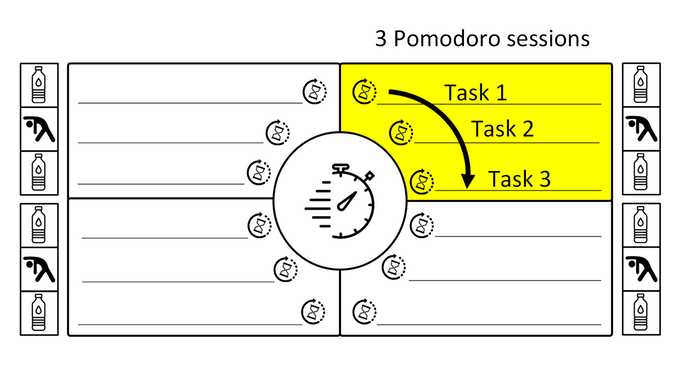 For goal setting, instead of long lists of goals broken down into smaller goals, it uses mind maps to help give a visually appealing view of your week and goals.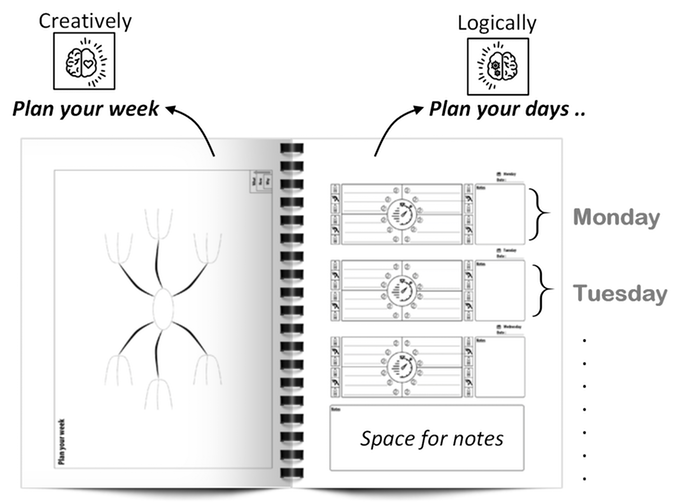 A very simple way to be organised and to take the stress out of life.
https://www.kickstarter.com/projects/1373995643/a-goal-without-a-plan-remains-a-wish?ref=user_menu
FOR THE CURIOUS: The pomodoro (Italian for "tomato") technique was developed by Francesco Cirillo in the late 1980s, which he named after the tomato-shaped timer that he used. It allots twenty-five minutes to a task followed by a five minute break.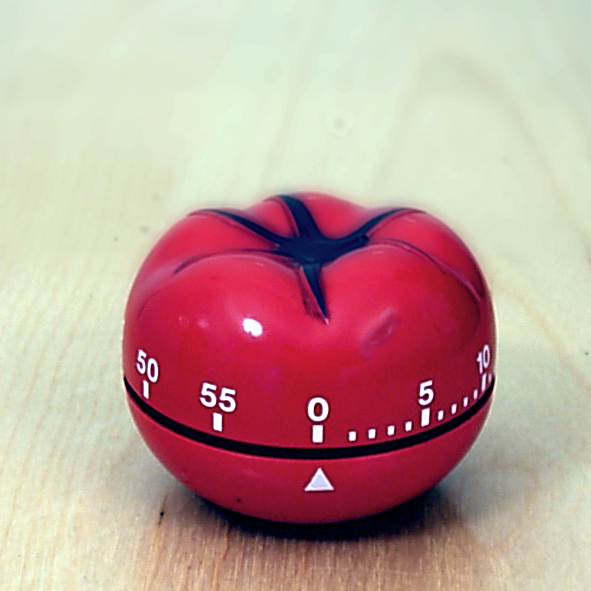 Mind maps go back a lot further, to Porphyry of Tyros, a philosopher who lived in the 3rd and 4th centuries AD. The concept was named mind maps in the 1970s.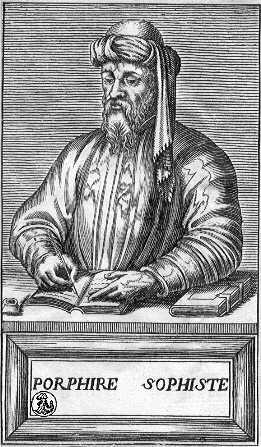 The technique involves a central idea with subtopics placed around it, with arrows showing the connections. Here is an example - they do not have to be this complicated, but you get the idea.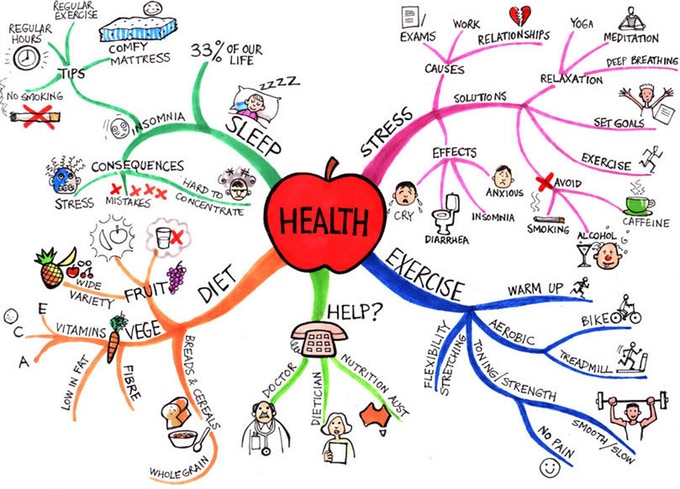 ---
GADGETS AND GEAR: Musvalk
As promised, this week PD has a gadget that fits into your pocket. Musvalk is the Dutch name of the smallest falcon, after which this uniquely styled neck knife is named.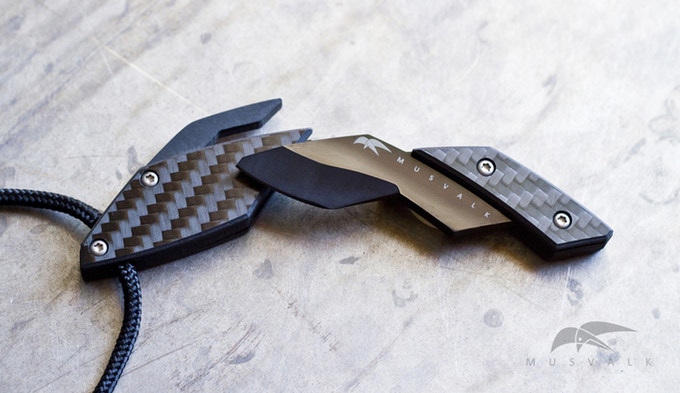 The knife has an original design that integrates with the sheath for rapid access. It is made from a variety of high tech materials, including a zirconium dioxide ceramic blade.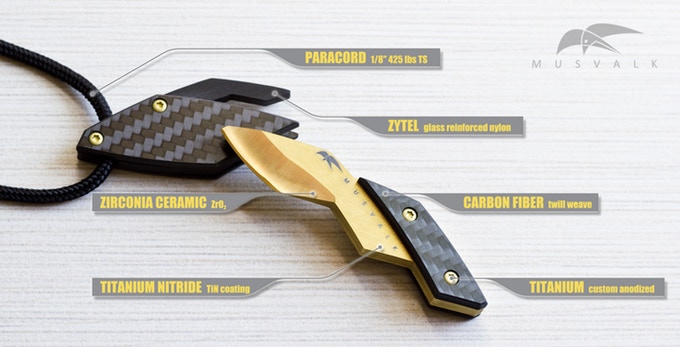 The knife is small, with a 21mm blade and an overall length (without sheath) of 76mm.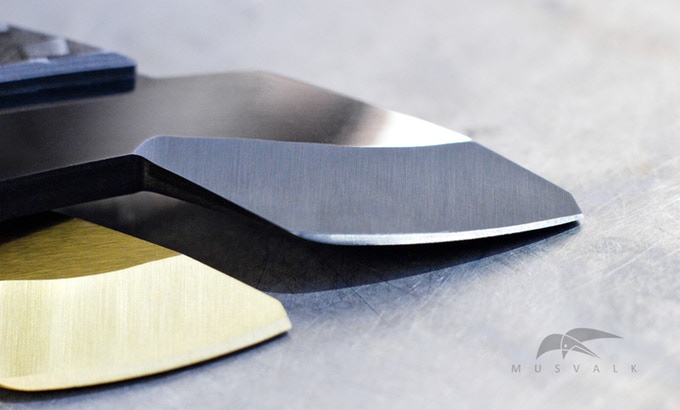 Depending on how much money this project raises, there will be a variety of colours available (two extra colours have already been unlocked).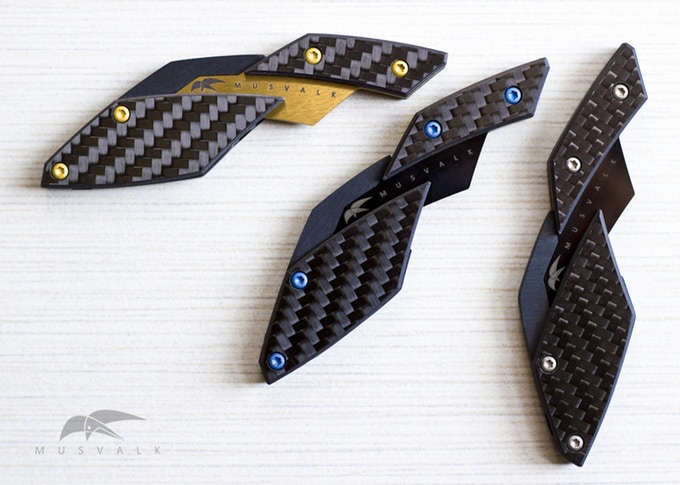 The design alone makes PD drool over it
https://www.kickstarter.com/projects/478066327/musvalk-a-fierce-yet-small-and-elegant-cutting-too/description
---
BOOKS AND WRITING: Freewrite Digest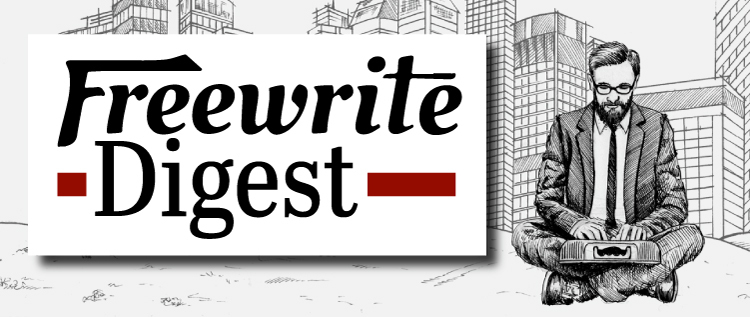 This is a great site for writers. It offers practical advice on all aspects of being a writer and writing.
This list gives you an idea of the types of articles in the Freewrite Digest:
The Most Dangerous Myth about Writing
The Thing Only You Can Bring to Your Writing
How to Be Your Own Best Editor - Even If You Don't Have an Editing Bone in Your Body
The Difference Between Amateur and Proper Writers; And Why You Shouldn't Aspire for the Second
Stephen King's Greatest Writing Advice
https://getfreewrite.com/blogs/writing-success
---
PROJECT OF THE WEEK: The Grandiloquent Word of the Day 2018 Wall Calendar
It is time to plan for next year with this magnificent wall calendar. Not only is it beautifully designed using fifteenth century engravings, your friends will think that you swallowed a dictionary.
In keeping with the theme each day has a listed holiday (PD bets that you did not know that so many holidays had accumulated over the centuries), and there are the grandiloquent words.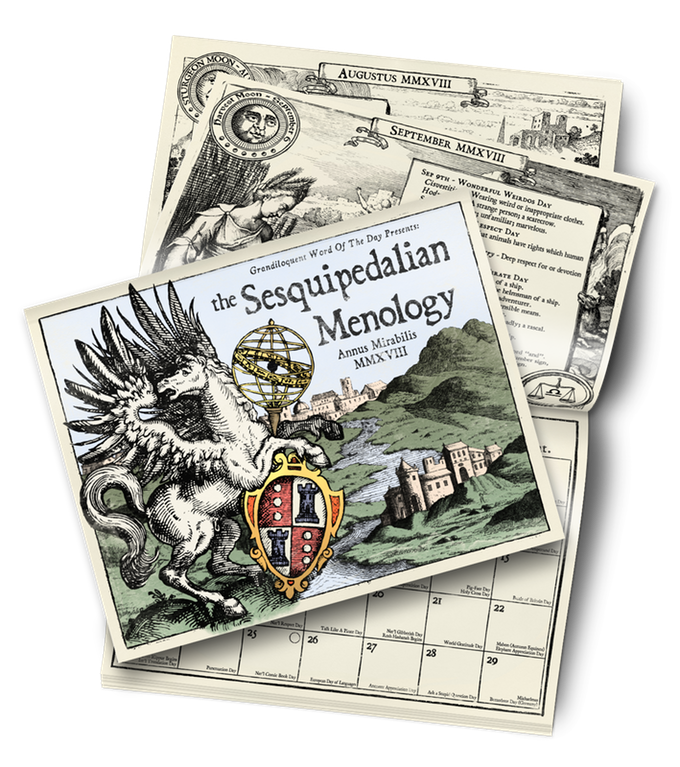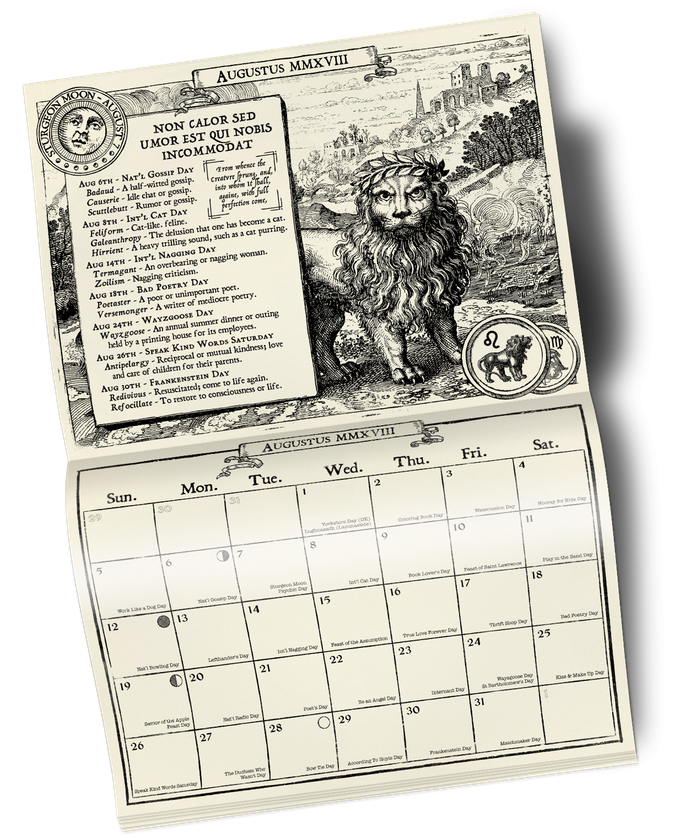 You also get a beautiful lunar chart.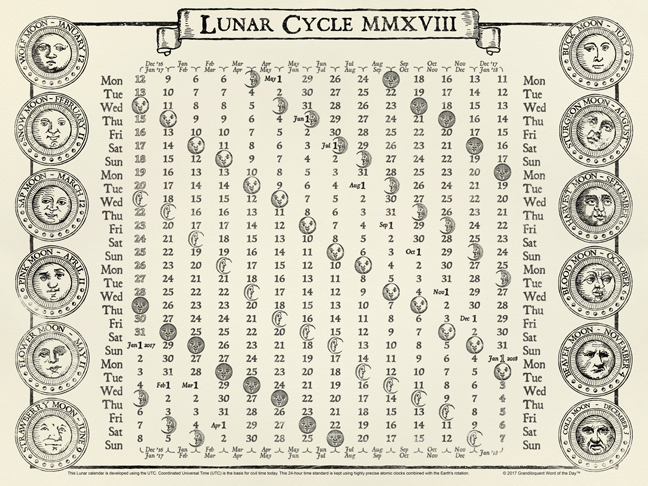 A lot of fun for the coming year. The only flaw (if you can call it that) is that the calendar uses the Transatlantic system of dates, the week starting on a Sunday rather than on PD's preferred Monday, which keeps the weekend days together. Perhaps the following year the creator can accommodate by producing two versions, one for those on this side of the Atlantic.
https://www.kickstarter.com/projects/grandiloquentwords/the-grandiloquent-word-of-the-day-2018-wall-calend/description
FOR THE CURIOUS: Grandiloquent is an adjective meaning extravagant (in language that means using big words).
---
Contact Prowling Dog at prowlingdog@protonmail.com
---
Important disclaimer: Remember that crowdfunding sites are not stores. You may decide to back this project and provide funds, however there is no guarantee that any project will be delivered - the rate of failure is about 10%. PD is in no way accountable for the success or otherwise of any project and writes in this column purely for entertainment purposes, and will in no way be held liable for any failure or money lost by anyone. It is a case of "buyer beware". It is a sad reflection on the era we live in that PD must resort to this type of disclaimer.
Note: Photographs and illustrations are from the relevant websites and are the copyright of the respective owners.
© 2017 Prowling Dog
---