CONTENTS
Editorial: The ideal gift for the person who has everything: a calssy little bit of Nothing.
Travel: The terracotta army marches on.
Technology: Dyson's Lightcycle lamp follows the day.
Stationery: Iris makes your compass look totally out of date.
Gadgets & Gear: Is your knife sharp?
Books & Writing: IndiGraph for all kinds of ink.
Misc.: Cute vans
Next issue: What to look forward to.
PD: Store is under renovation and is currently unavailable
---
CONTACT PD: pdcoolthings@gmail.com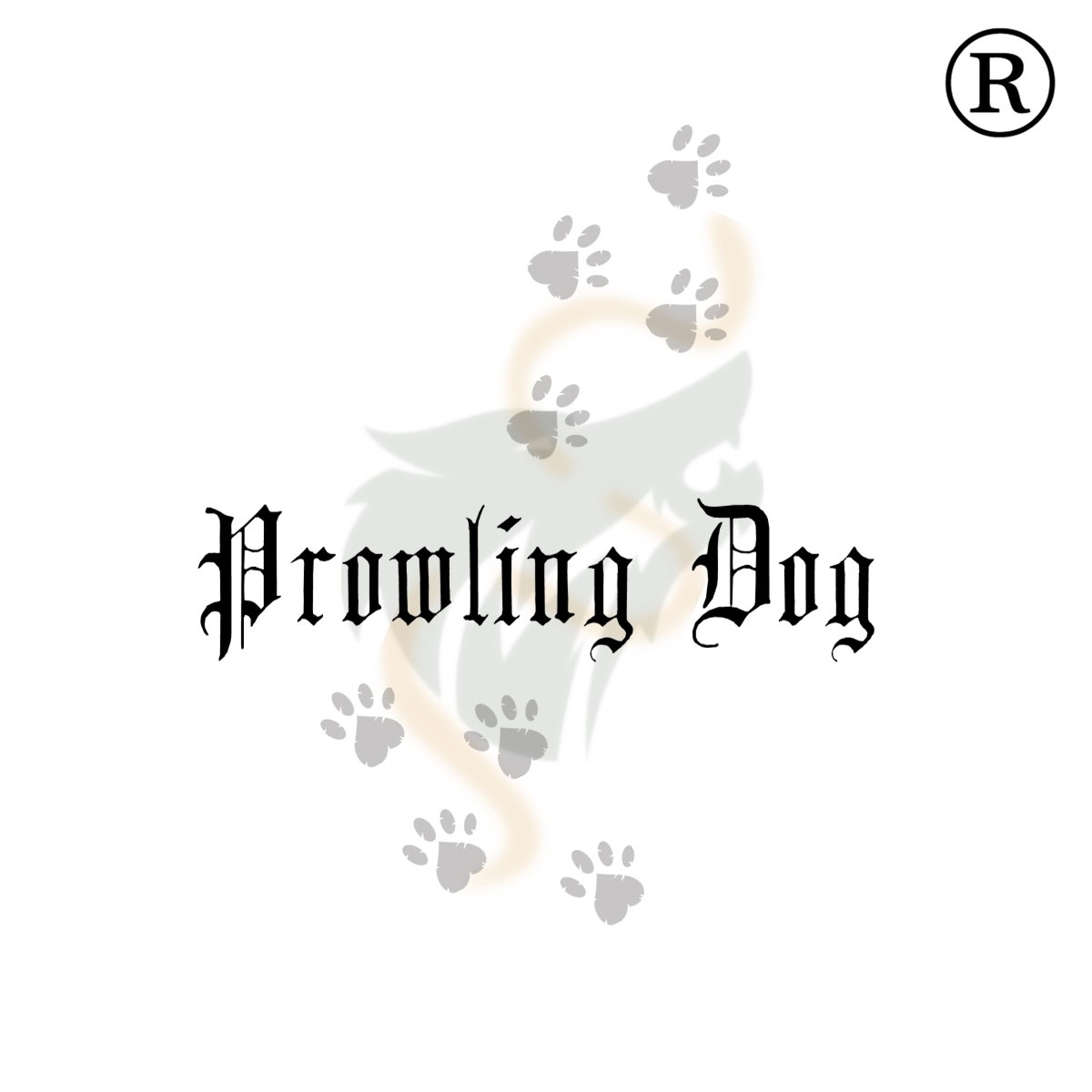 ---
EDITORIAL: THE IDEAL GIFT FOR THE PERSON WHO HAS EVERYTHING: A CLASSY LITTLE BIT OF NOTHING
Yes, you read that correctly.You desperately are looking for a gift for your mate or friend who has everything; he or she may be a millionaire with a house full of every luxury imaginable, a bank vault of jewellery and a multi car garage full of dream cars. Or perhaps he or she is happy with very little. Both deserve a bit of class.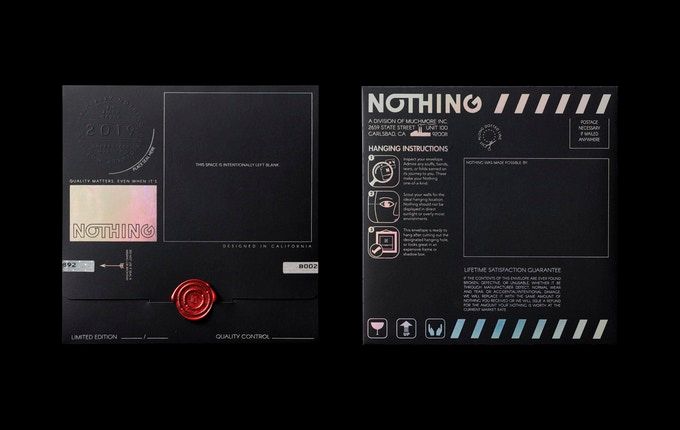 So what exactly is Nothing? The name says it all. The packaging is probably the most beautiful envelope that you have ever laid eyes on. It has every thoughtful feature. The envelope is die cast, and is made from top quality materials and design, a hand embossed seal, wax seal, security stickers and hand numbering.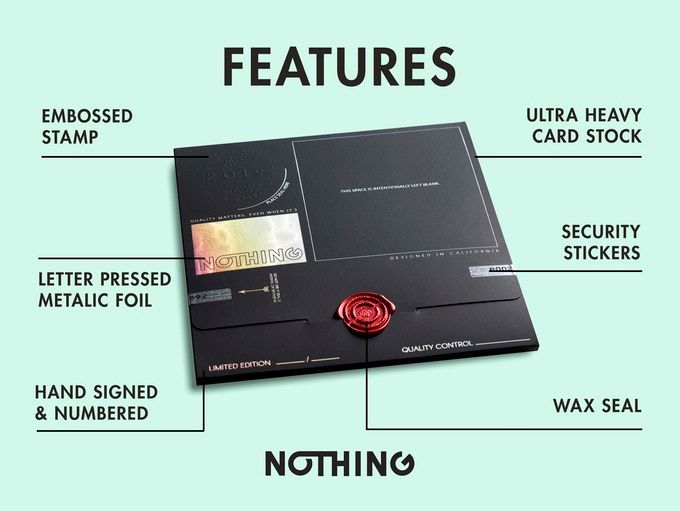 It comes as a PDF for you to print, and in standard, premium and deluxe versions.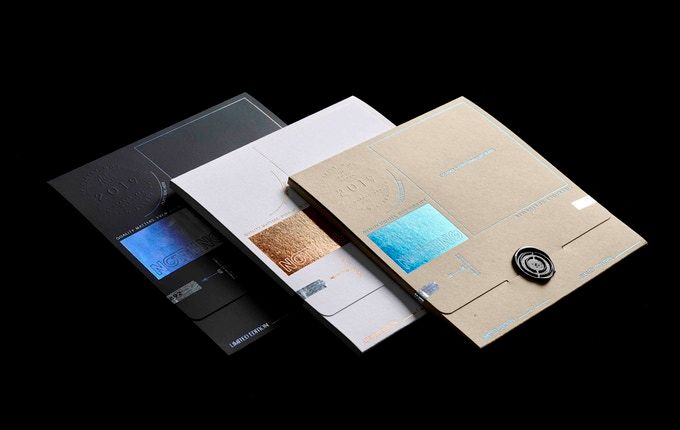 Now for the contents. As it says, there is nothing. The envelope is the gift. The philosophy is, in the creator's own words,
Maybe NOTHING is an art project making some self-aware and ironic statement about consumerism. Or maybe it's designed to remind the recipient that they have enough, that they are enough. We all have someone who is impossible to buy for. This a great way to finally say thanks, to give back, and simply make them smile.
If you are wondering who its for, again in the creator's own words,
You could give it to someone who needs NOTHING as much as you do, or frame it and proudly display it yourself.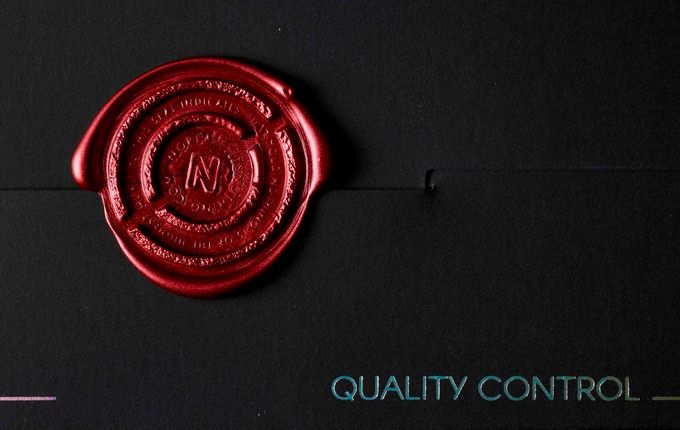 And after the campaign closes, there will be no more Nothing. However there will be a second Kickstarter campaign for SOMETHING! (PD hopes). It all makes perfect sense!

Head over here to get Nothing:
https://www.kickstarter.com/projects/muchmore/nothing-in-a-one-of-a-kind-package?ref=discovery
---
TRAVEL: THE TERRACOTTA ARMY MARCHES ON.
Since their discovery in China, the terracotta warriors have fascinated historians and art lovers alike. MOTS has let PD know that if you happen to be in Australia, you can view a selection of them in Melbourne's National Gallery Victoria.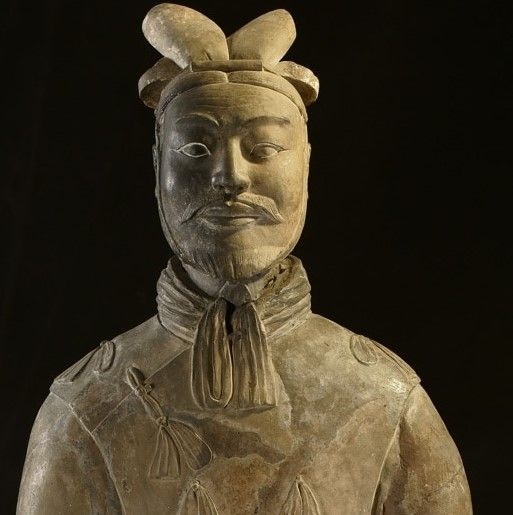 The massive army of some 8.000 warriors, 130 chariots with 520 horses, and 150 cavalry horses, are part of the funerary art of Qin Shi Huang, buried with the emperor in 210–209 BCE, with the purpose of protecting the emperor in his afterlife.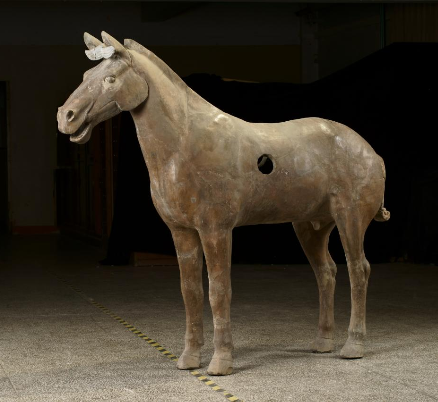 The exhibition includes
more than 150 exquisite treasures of historic Chinese art and design. From the Qin dynasty (221 – 207 BCE), the exhibition presents eight terracotta warriors alongside two full-sized horses and two replica bronze chariots. Objects lent by leading museums and archaeological sites from across the Shaanxi province include priceless gold, jade and bronze artefacts dating from the Zhou dynasty (1050 – 256 BCE) through to the Han dynasty (207 BCE – 220 CE).
[Photographs: National Gallery Victoria]
Details and on line tickets here:
https://www.ngv.vic.gov.au/exhibition/terracotta-warriors-cai-guo-qiang/
---
TECHNOLOGY: DYSON'S LIGHTCYCLE LAMP FOLLOWS THE DAY
Dyson is renowned for its brilliant engineering. It has done it again with its Lightcycle, which has to be the most sophisticated desk lamp ever.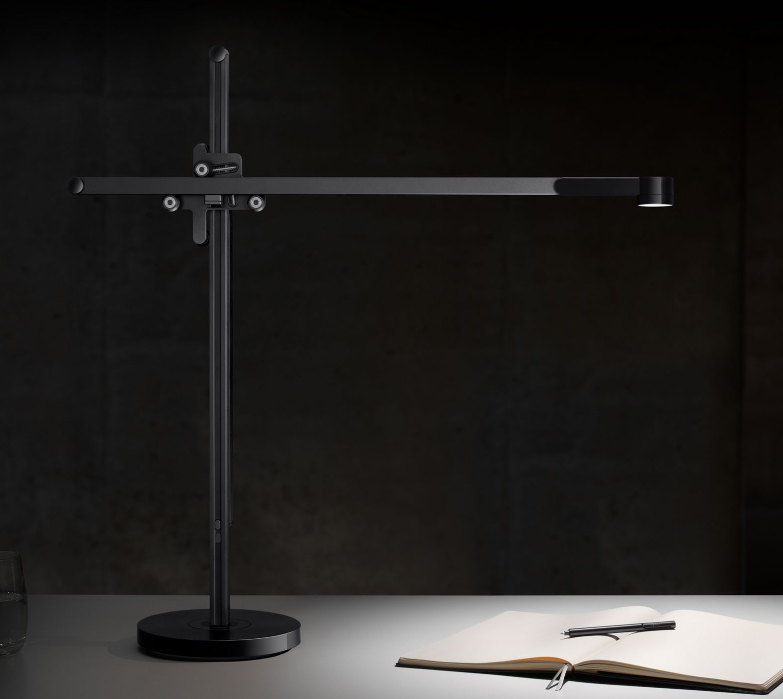 This is not just pointless complication. You may have noticed that the intensity of natural light varies throughout the day. Sensors detect this and adjust the light. You can also control the intensity of the light to suit your activities. The tech also reduces glare and flicker. All to minimise eye strain. And it has an off-on sensor too. The light is adjustable for reach and height, and can be rotated on its base.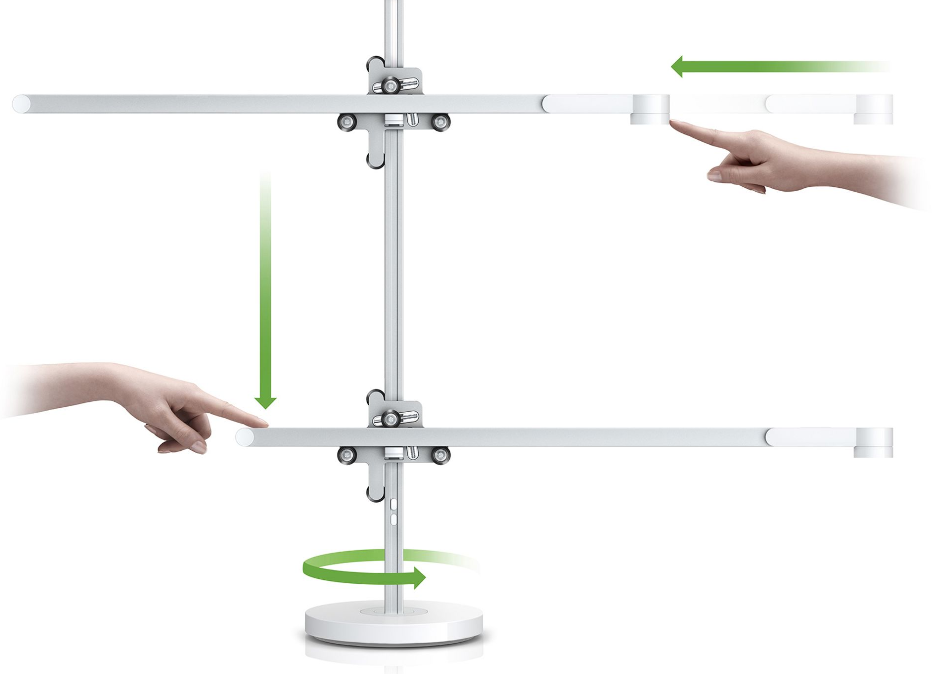 It also has cooling technology to make sure that the LEDs last for 60 years, according to Dyson.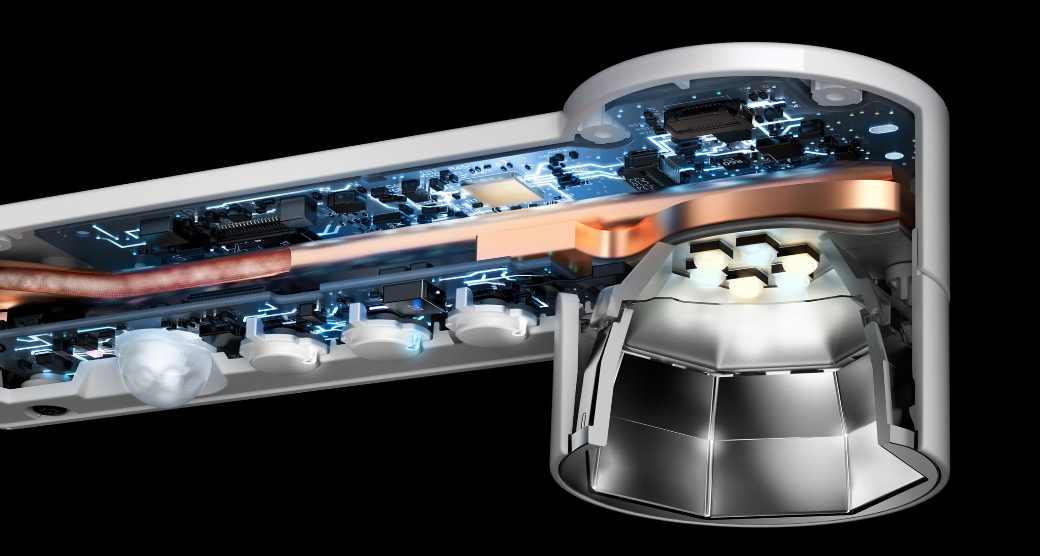 Simply brilliant. Available in black or silver.
https://www.dyson.com/task-lighting/dyson-csys-task-light-overview.html
---
STATIONERY: IRIS MAKES YOUR COMPASS LOOK OLD FASHIONED.
The humble drawing compass has been a standard tool for drawing circles for a long time.

The iris completely re-thinks this tool. The people at Makers Cabinet got their inspiration from the camera iris diaphragm and re-purposed it into a beautiful brass instrument.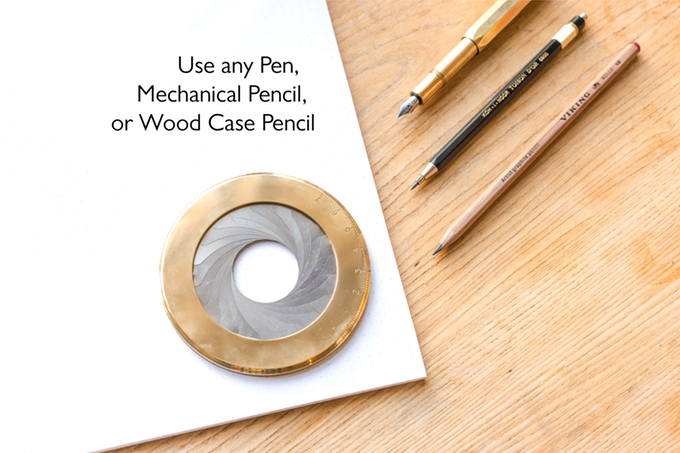 Simply rotate the rings to get the size hole that you need to draw. And note that there will be no hole where a needle would normally pierce the paper. Ingenious.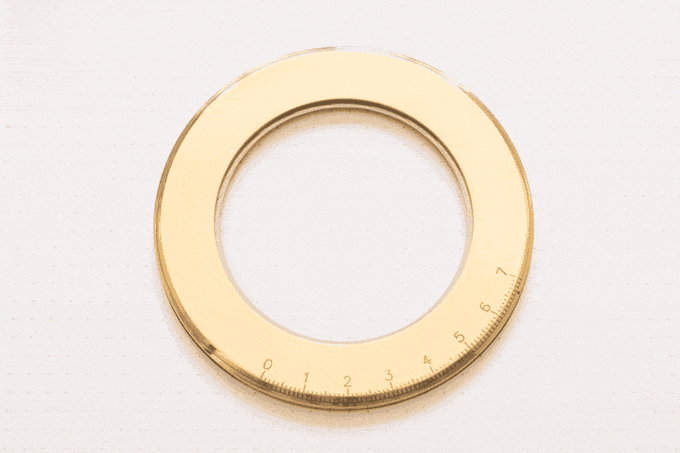 Get yours here:
https://www.kickstarter.com/projects/brahman/iris-the-drawing-tool-that-inspires-creativity/description
---
GADGETS & GEAR: HOW SHARP IS YOUR KNIFE?
Making sure that your pocket knife is sharp is essential; there is nothing more dangerous than a blunt knife. You may have seen people run their finger lightly over the edge; this is definitely a NO-NO! There is a much safer way of doing it. All you need is a piece of paper such as a newspaper! The Art of Manliness tells you how to do it.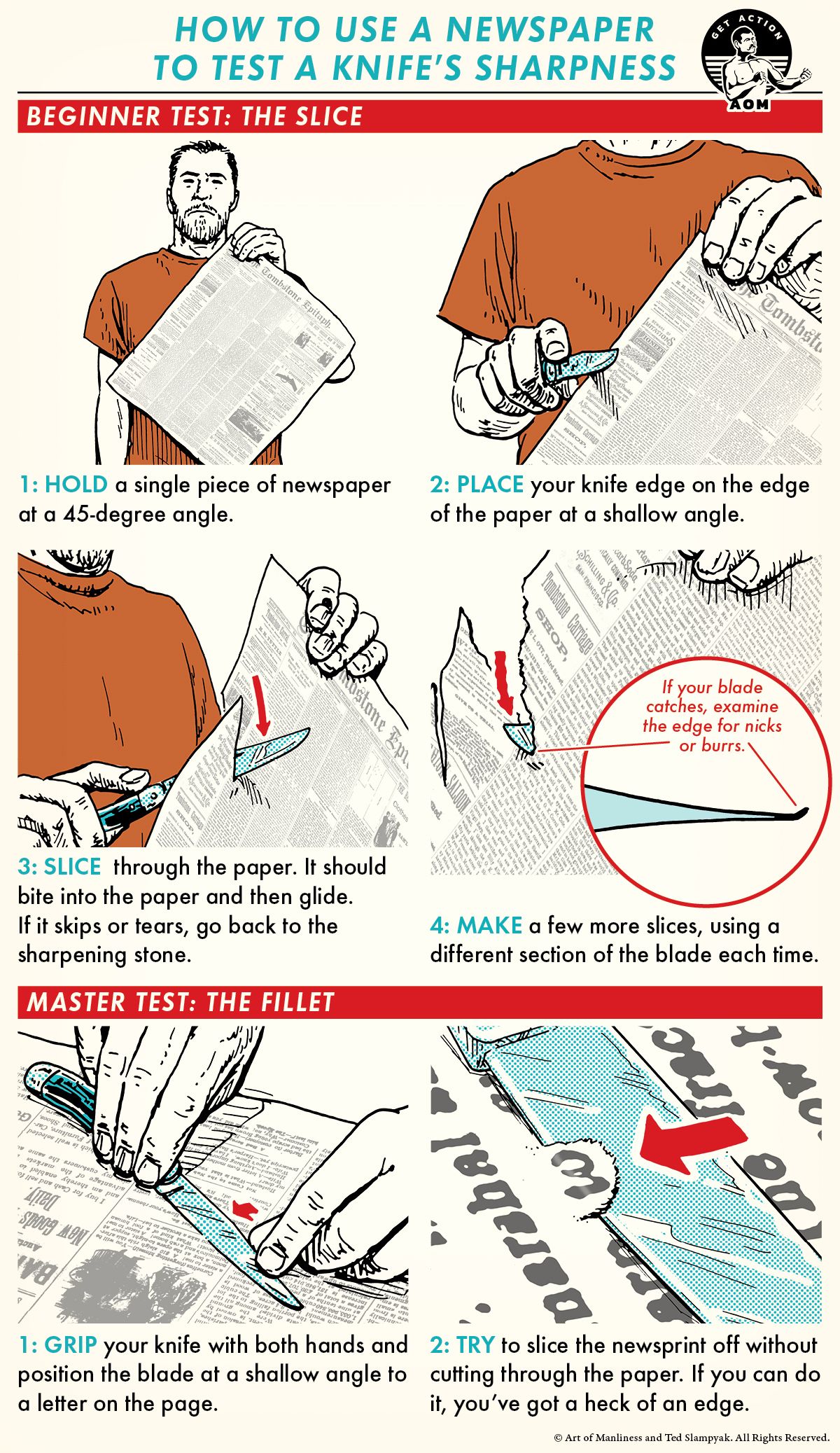 Get all the info, including tips on sharpening your knife, at Art of Manliness:
https://www.artofmanliness.com/articles/use-a-newspaper-to-test-a-knifes-sharpness/?mc_cid=832f4f9e43&mc_eid=4f8926737f
---
BOOKS & WRITING: INDIGRAPH PEN FOR ALL KINDS OF INK
Most ink pens cannot be used for India or Chinese inks because they dry out in the pen. The IndiGraph pen is a beautifully designed writing instrument that overcomes this problem.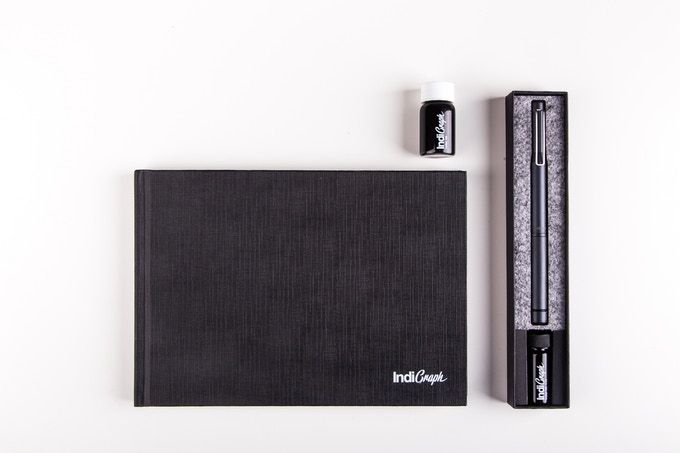 The secret lies in the water reservoir in the cap. A membrane makes sure that the nib is kept moist but not wet.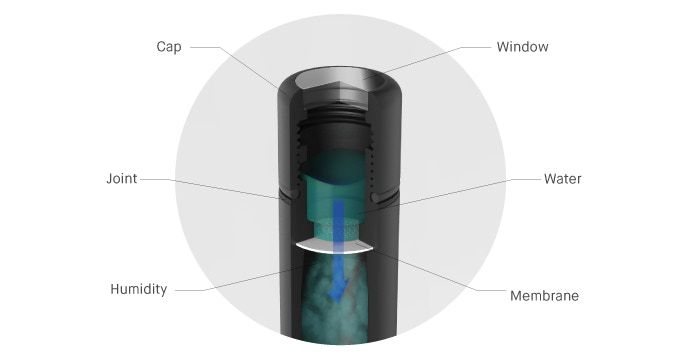 This ergonomic pen has a removable clip.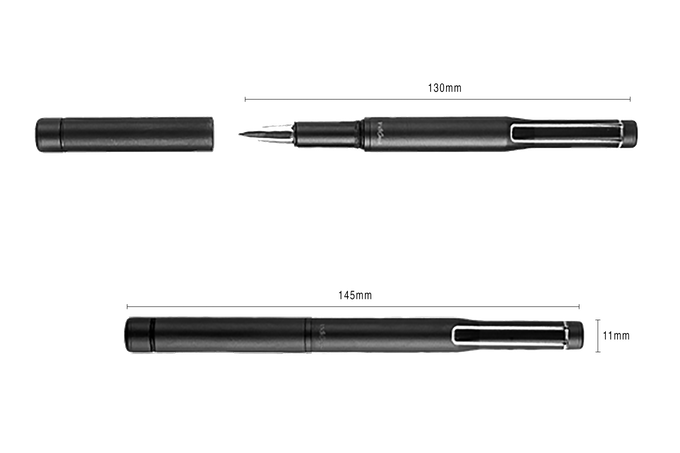 There is a choice of nibs.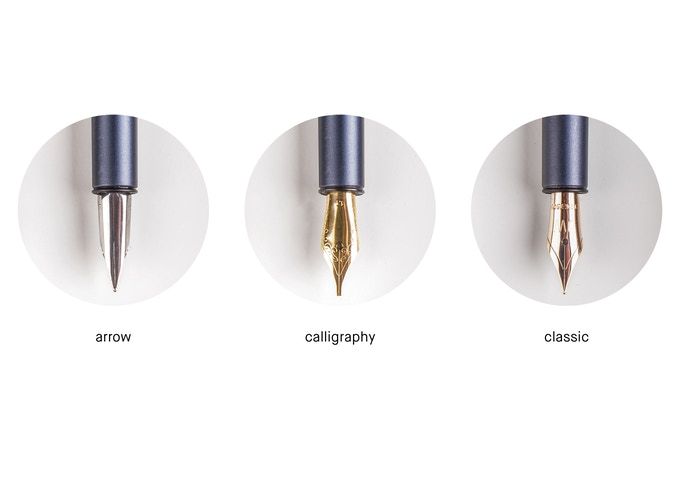 Get yours here:
https://www.kickstarter.com/projects/inigo71/indigraph-fountain-pen?ref=discovery
---
MISC: CUTE VANS
PD has never met a kid of any age that had everything they wanted. If that kid that you know comes close (which is doubtful) then he or she will find joy in these irresistible vans.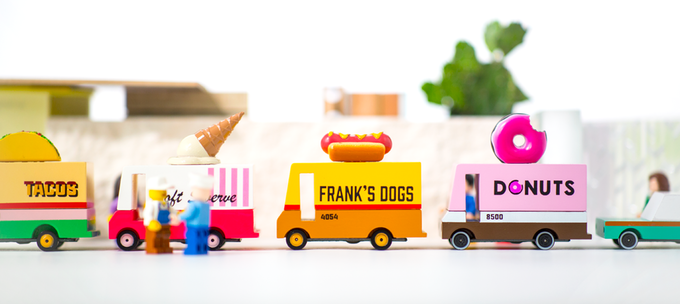 Candylab is a veteran maker of wooden cars. It has now turned its hands to producing these lovely vans. The pictures say it all. The detail is great.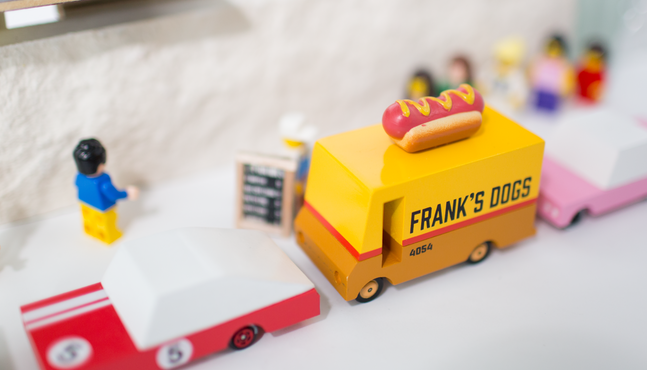 The vans are made from beech, the base is diecast metal and the parts that stick out are made from rubber.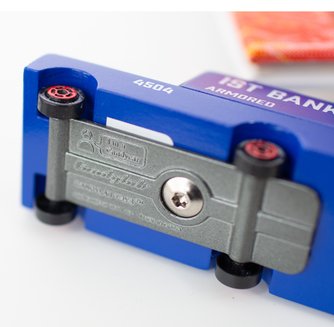 There are seven different vans to collect.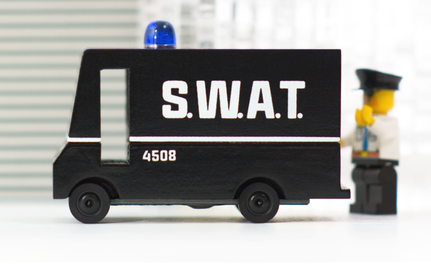 Get yours here:
https://www.kickstarter.com/projects/candylab/weve-got-vans-the-candylab-7?ref=nav_search&result=project&term=candylab
---
NEXT ISSUE:
The next issue of PD brings a really sophisticated biolab to your home, for the budding scientist in you.
---