Have you had enough of the morning rush hour? Tired of crawling for hours in traffic? Then PD has the answer, the Ehang 184 personal drone.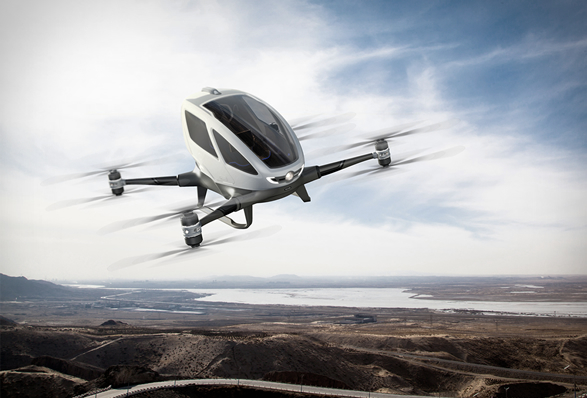 Hop in, take off vertically and land safely at your destination in no time.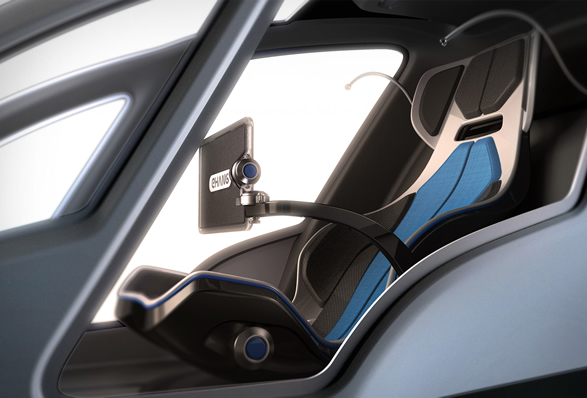 This is an electric quadcopter based on drones that can carry one passenger for up to 23 minutes. No special training is required. Just use the touchscreen to input your destination and the 184 will take you there using Google Maps. A landing camera will safely set you down.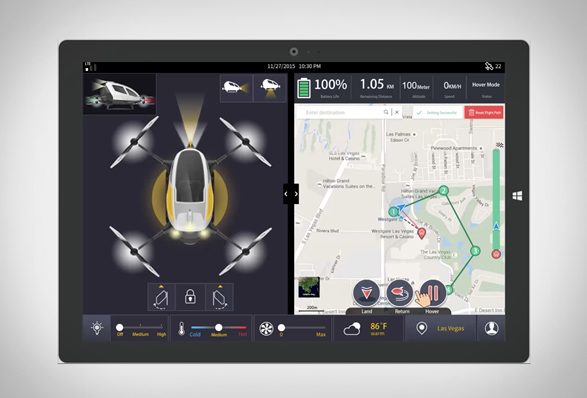 Ehang expects to bring it to market with a price of US $200K - $300K.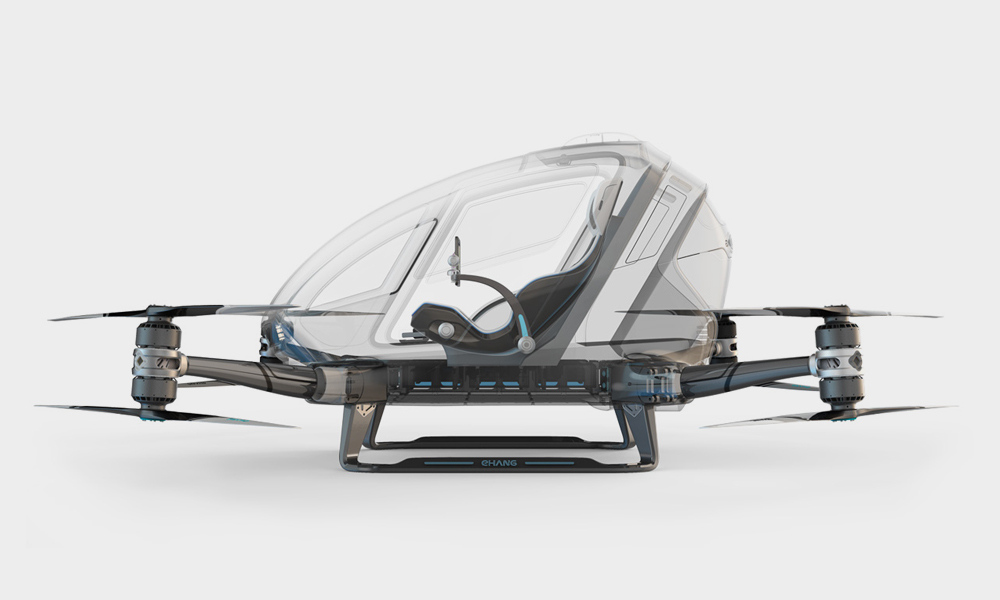 PD just hopes that the lower airspace will not end up like our roads.
Note: photographs are from the relevant website and are the copyright of the respective owner.
Contact Prowling Dog at prowlingdog@protonmail.com
© 2016 Prowling Dog