Prowling Dog recommends Manhattan Beach if you have a few hours in LA, a gorgeous area to while away time and let your mind clear. Take a walk along the concrete pier and enjoy a hot dog from the kiosk at the end while breathing in the ocean air. The pavilion also houses a small but interesting aquarium.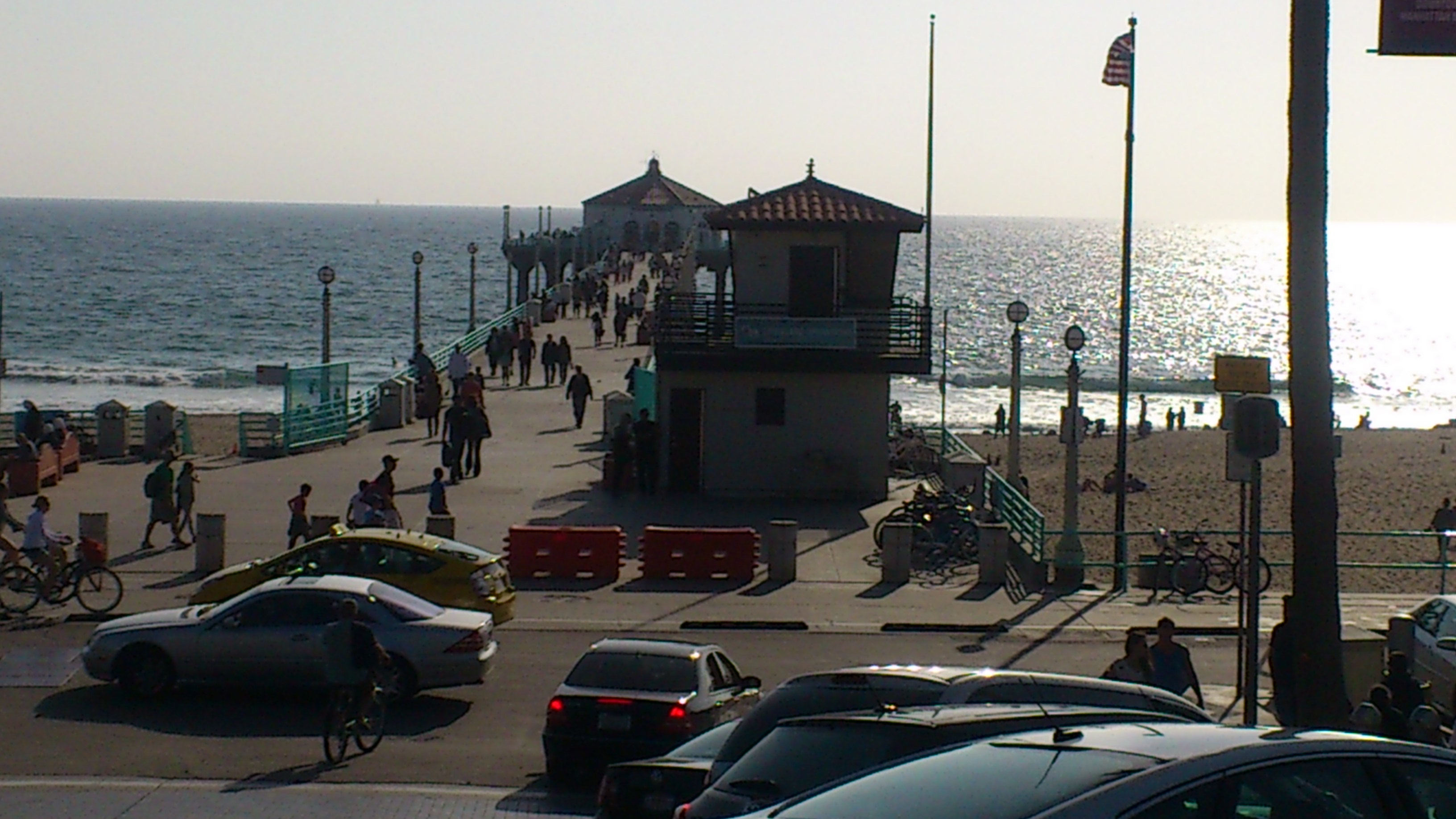 Hungry? Walk a short distance back up the road and on your right is Rock'n Fish. A wonderfully decorated restaurant with lots of woodwork and signs and pictures, mainly of a fish nature. The bar is a work of art, floor to ceiling woodwork and a huge mirror. The menu naturally leans to seafood, which looked superb, however PD had a hamburger (PD is a dog, not a cat. To all you sniggering out there, dogs do not eat fish). The meat was cooked perfectly - you get a joice of how burned you want it; PD prefers is on the rare to medium side of course - and served with sweet potato chips (you have a choice of sides). The wine list is great; PD had a Californian white of course - be loyal, but if you trendies must, there are foreign wines too, some all the way from New Zealand.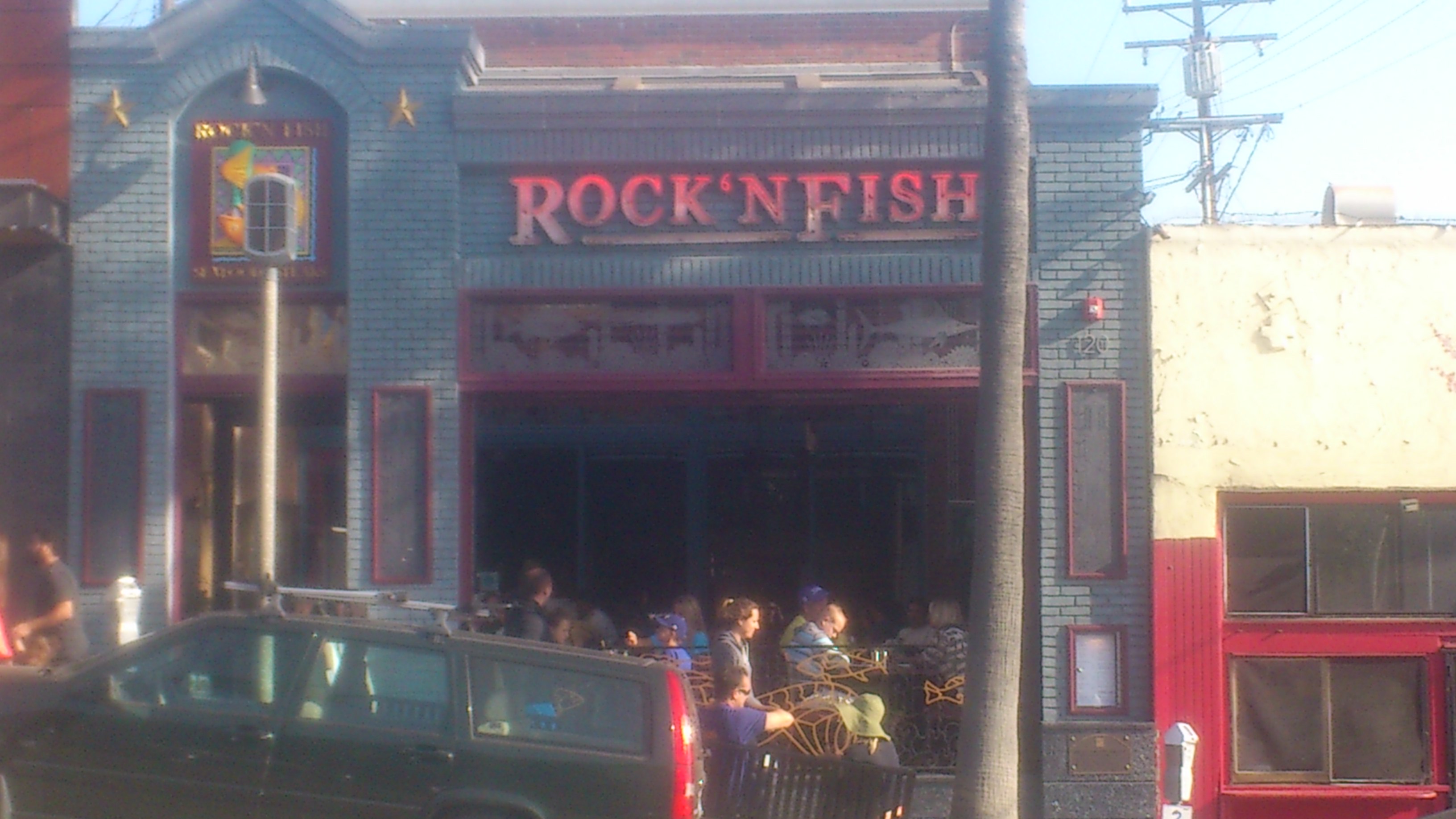 Fed, you can browse through the shops up the hill and to the sides - clothes, books, toys, photographs - or just walk along the beach and streets admiring the beautiful houses. A kennel here will set you back 1-4 mill.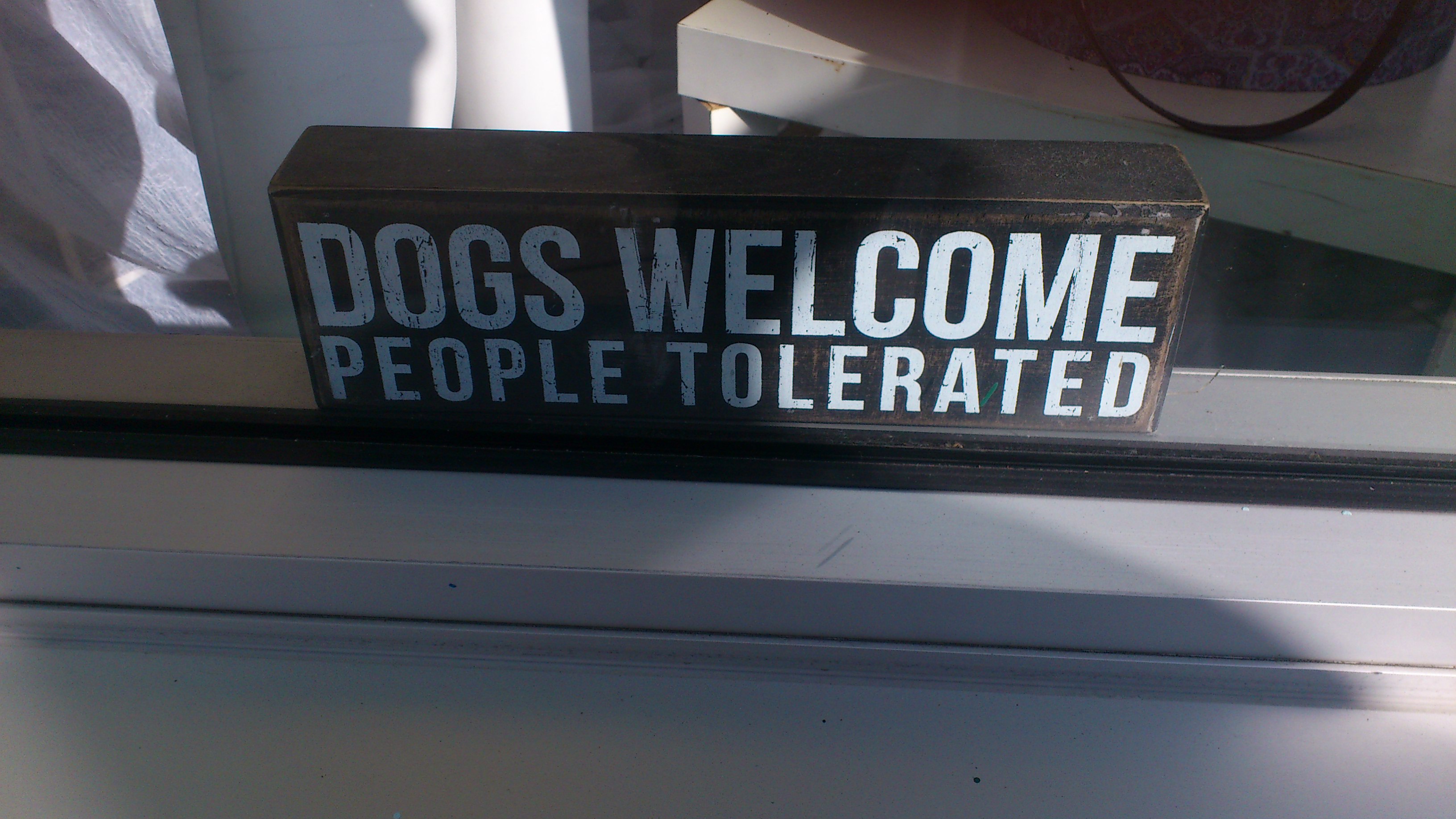 Rating: 5 paws out of 5.
©2014 Prowling Dog